There is always some part of me that is drawn to the Scottish setting. Whether it be for the magical landscape, rich history, musical accents or the personalities and humour of the people. There is definitely something alluring about the Scots.
As a typical book lover, I direct myself towards books that will transport me to Scotland. Scotland is a vast land with loads of different places and tales to be explored, so this is only a snippet of all the stories and magic they have to offer. But, I am still very excited to share them with you.
the Scottish books I've read…
City of Ghosts by Victoria Schwab
middle grade
fantasy, paranormal
book one of series
They're here.
They're watching.

Cass can pull back the Veil that separates the living from the dead.

When Cass's parents start hosting a TV show about the world's most haunted places, the family heads off to Edinburgh. Here, graveyards, castles and secret passageways teem with restless phantoms.

But when Cass meets a girl who shares her "gift", she realizes how much she still has to learn about the Veil—and herself. And she'll have to learn fast. The city of ghosts is more dangerous than she ever imagined.
MY THOUGHTS
This is a fun, fast-paced middle-grade story that is easily enjoyable. It takes full advantage of its setting in Edinburgh, adding lots of sites and history. I loved that our main character, Cass, had a ghost best friend. Jacob, said ghosty BFF, was one of the most entertaining elements. He was fun, and as a ghost, he was already quite memorable. I think the plot premise about ghosts and the veil, especially in such an iconic city as Edinburgh, was great to experience. It was spooky but in a light-hearted way. Naturally, this is ideal for a middle-grade paranormal book and why I want to check out more of them.
For me, it remains nothing more than just a fun adventure, but at the time, I didn't really want anything more from it, so I think it is great for what it is. I also have great memories associated with this book as I read it on my way to Edinburgh. One thing I did want more from was Jacob. He had a past, but we didn't really explore it in this book. It felt like a missed opportunity to me. I believe it was left to be discovered in the rest of the series, but, frankly, I wanted it now.
SCOTTISH INFLUENCES
An Edinburgh set book, from a tourist point of view. Our main character visits Edinburgh for the first time for her parents' show. It incorporated the classic attractions from Edinburgh castle to Mary King Close, all with the perspective of new eyes. I enjoyed how it combined the light-hearted spookiness with the history of Edinburgh. I loved this approach, especially in a middle-grade story, as it encourages kids to learn and engage with Edinburgh and Scotland.
IDEAL FOR READERS WHO LIKE…
ghost main character 👻 fast pace adventure 🚀 rich and dominant settings 🏰
The Library of The Dead by T. L. Huchu
young adult
fantasy, paranormal, mystery
book one of series
Sixth Sense meets Stranger Things in T. L. Huchu's The Library of the Dead, a sharp contemporary fantasy following a precocious and cynical teen as she explores the shadowy magical underside of modern Edinburgh.

When a child goes missing in Edinburgh's darkest streets, young Ropa investigates. She'll need to call on Zimbabwean magic as well as her Scottish pragmatism to hunt down clues. But as shadows lengthen, will the hunter become the hunted?

When ghosts talk, she will listen…

Ropa dropped out of school to become a ghostalker. Now she speaks to Edinburgh's dead, carrying messages to the living. A girl's gotta earn a living, and it seems harmless enough. Until, that is, the dead whisper that someone's bewitching children–leaving them husks, empty of joy and life. It's on Ropa's patch, so she feels honor-bound to investigate. But what she learns will change her world.

She'll dice with death (not part of her life plan…), discovering an occult library and a taste for hidden magic. She'll also experience dark times. For Edinburgh hides a wealth of secrets, and Ropa's gonna hunt them all down.
MY THOUGHTS
The Library of the Dead has a lot of aspects to love, from the mysterious Edinburgh setting, abundance of ghosts, magic (Zimbabwean and Scottish), occult library, solving mysteries and a headstrong, lovable protagonist. It is a book that I think would appeal to many readers, and rightly so. I think one of the main strengths of this book was our main character, Ropa. She is worthy of all the best adjectives under the sun; beautiful, intelligent, caring, but to get to the more distant aspects… she was determined.. a fighter. You quickly become enamoured with her perseverance, business savvy and kind heart. Sometimes it felt hard to believe she was only 14 though. She was easily lovable through her wit and sarcastic tone. She certainly made for an engaging narrator.
I appreciated the fast pace of this adventure. Whilst it had some elements of predictability, it never prohibited my enjoyment of the journey. The way it embellished many different settings, each with its own horror, supernatural feel. I would have liked to experience the library itself more as it is one of my favourite settings. I just wished it had been used more. I also missed having some consistent relationship dynamics. Our main character does have relationships such as her grandma and sister, but none were overly present in the book. Roma was very independent and did a lot of things solely on her own. I do love that independence, but as a reader, I missed the different character relations. I hope to see more from Jomo in particular and Priya in the next book. Nonetheless, I still found it a great, well-crafted adventure, and I'm intrigued to see where this series goes.
SCOTTISH INFLUENCES
Set in a reimagined version of Edinburgh city. Reimagined how you say? Well… it is set in the future/the past changed it from the Edinburgh we know to create an entirely unique look at Edinburgh. It still has many aspects of the iconic Edinburgh from architecture, atmosphere and more. But, this Edinburgh faced urban decline and anarchy, so the book deals with worldbuilding, poverty, social issues and what that means for Edinburgh itself. The culture and characters of Scotland remain prevalent throughout the story, especially with our quick-witted Scottish Lass.
IDEAL FOR READERS WHO LIKE…
ghost adventure 👻 fast pace 🚀 young, confident protagonist 🌱 horror vibes 🪦 magic 🔮
The Winter Sea by Susanna Kearsley
adult
historical, romance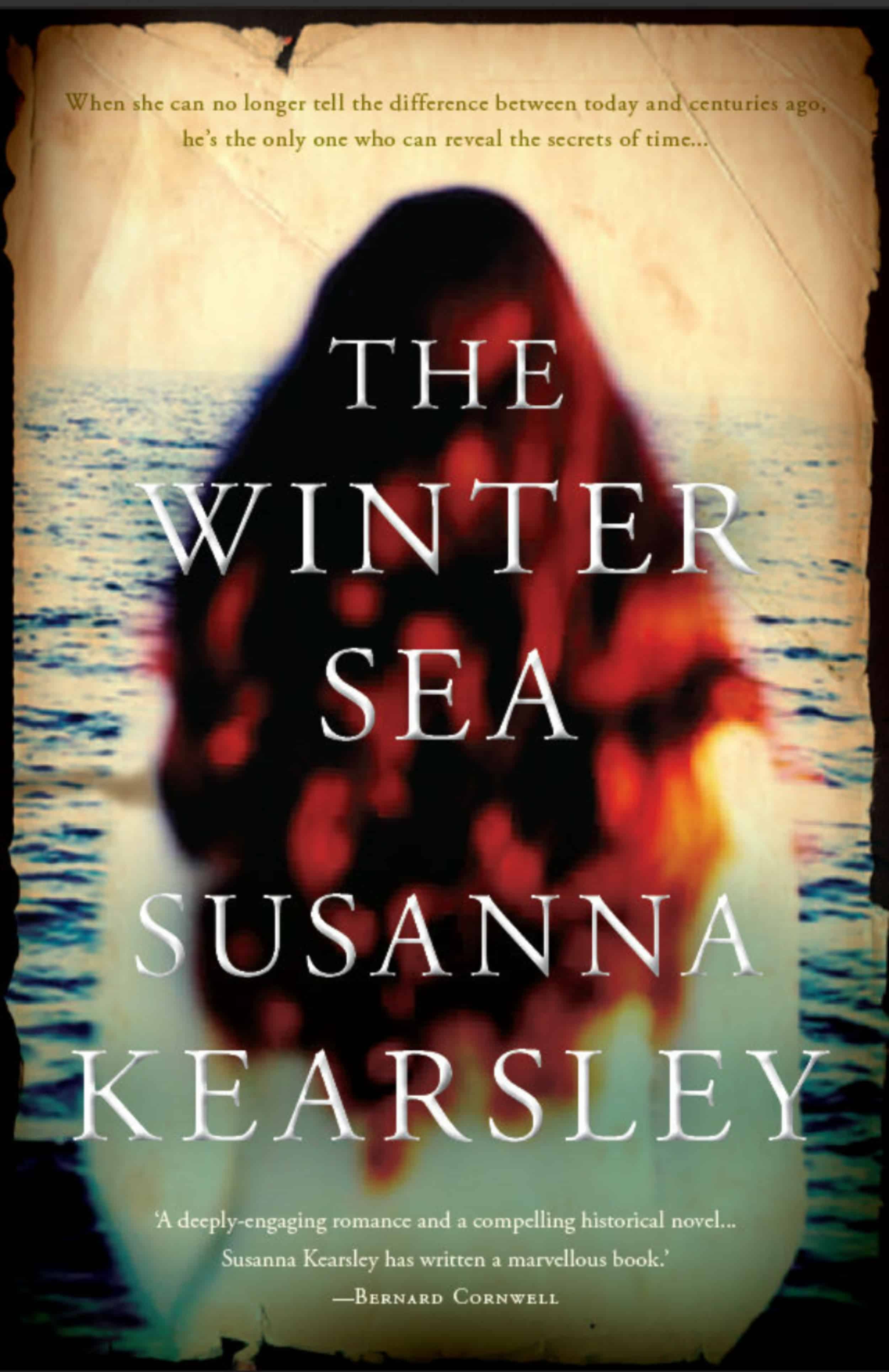 In the spring of 1708, an invading Jacobite fleet of French and Scottish soldiers nearly succeeded in landing the exiled James Stewart in Scotland to reclaim his crown.

Now, Carrie McClelland hopes to turn that story into her next bestselling novel. Settling herself in the shadow of Slains Castle, she creates a heroine named for one of her own ancestors and starts to write.

But when she discovers her novel is more fact than fiction, Carrie wonders if she might be dealing with ancestral memory, making her the only living person who knows the truth-the ultimate betrayal-that happened all those years ago, and that knowledge comes very close to destroying her…
MY THOUGHTS
I didn't love this book. It is a long book. For me, I found it too long. We follow two perspectives, technically, a writer from modern time and an orphan woman in 1708. The perspective of the orphan woman is due to the ancestral memories of our writer. It essentially feels like two books in one. At the start, I felt like there was a good balance between the two, but in the end, it felt one-sided. Sadly to the one I had less interest in. It made me wonder if having two perspectives was the best approach for this novel. Saying that I did appreciate how it highlighted how women are remembered in history. Typically there is less paper documentation for women. The men's names were used instead, highlighting how many women's stories and lives are lost to us. Therefore through the ancestor's memories in this book, we can experience a woman's past through her eyes, a rare resource.
If only I liked the plot more. It was slow and dominated by romances which couldn't hold my interest. Mostly, this is just a case of this book wasn't for me. It isn't a bad book. Still, I can't help thinking more should have happened in over 500 pages. Instead, I got wandering plots and uneventful relationships. Thankfully the Scottish accents in the audiobook were my silver lining.
SCOTTISH INFLUENCES
The weaving together of historic moments in Scotland was a dominant part of the plot. Lots of research went into this aspect, allowing readers to learn the events from an empathetic voice. We also see our main character, the author, experience the Scottish land and community firsthand. It very much feels like a transportive read highlighting falling in love with Scotland, its history and people. The audiobook narrator did a stellar job at making you sink into the setting through the voices.
IDEAL FOR READERS WHO LIKE…
author main character ✒️ women in history ♀️ genealogy 🧬 romance ❤️ historical events 🏰
The Lost Queen by Signe Pike
adult
historical, romance
"Outlander meets Camelot" (Kirsty Logan, author of The Gracekeepers) in the first book of an exciting historical trilogy that reveals the untold story of Languoreth—a powerful and, until now, tragically forgotten queen of sixth-century Scotland—twin sister of the man who inspired the legendary character of Merlin.
Intelligent, passionate, rebellious, and brave, Languoreth is the unforgettable heroine of The Lost Queen, a tale of conflicted loves and survival set against the cinematic backdrop of ancient Scotland, a magical land of myths and superstition inspired by the beauty of the natural world. One of the most powerful early medieval queens in British history, Languoreth ruled at a time of enormous disruption and bloodshed, when the burgeoning forces of Christianity threatened to obliterate the ancient pagan beliefs and change her way of life forever.
Together with her twin brother Lailoken, a warrior and druid known to history as Merlin, Languoreth is catapulted into a world of danger and violence. When a war brings the hero Emrys Pendragon, to their door, Languoreth collides with the handsome warrior Maelgwn. Their passionate connection is forged by enchantment, but Languoreth is promised in marriage to Rhydderch, son of the High King who is sympathetic to the followers of Christianity. As Rhydderch's wife, Languoreth must assume her duty to fight for the preservation of the Old Way, her kingdom, and all she holds dear.
MY THOUGHTS
My true appreciation for this book came in the author's note at the end. The respect and passion the author has for the history and people involved give it an unrivalled purpose. It is a big book, over 500 pages, and in truth, I would say it felt like a backstory for the events to take place in the rest of the trilogy. Of course, backstory isn't useless. In fact, it can be very informative, but for 500 pages, I felt like parts were a bit wandering at times. Despite lacking some plot substance, it did provide a deep look into the changing and uneasy religious tensions and the role of women during this time. This rich, emotional history was wonderful for setting up the plot.
I did have a few personal grievances too. Languoreth had 'not like other girls' energy but only in her mind, which I find exhausting. In all fairness, I think it was about relaying inner turmoil for women in these times, but it was missing something. Then the romance subplot. It was so insta-love but then talked about forever. In my opinion, it provided nothing for the readers and was overly present in the novel.
Despite the few wrinkles I experienced, I'm still glad I picked it up for its history and recognition of this forgotten Queen. This book was only the beginning. It left at a crucial moment, and we were just getting into the meat of the story. I think this was an interesting choice for the first book, but I was surprised at my keenness to read the sequel. This story definitely has its merits spanning across poignant moments in history with well-articulated writing, and exploration of lots of themes and heavy emotions. This became a story I wanted to hear.
SCOTTISH INFLUENCES
Scotland was very present in this book. Not only are we following a Scottish queen whose history is relatively unknown, but we are also experiencing crucial moments which changed the country forever. Following the changing religious time as Scots hold onto their 'old ways' is a powerful reminder of all that Scotland was and the passion it invokes in its people.
IDEAL FOR READERS WHO LIKE…
scottish history 🏴󠁧󠁢󠁳󠁣󠁴󠁿 real-life inspiration 📜 slow pace 🦥 religious & political themes 🪧 family 👪
Witch Light by Susan Fletcher
adult
historical, romance
1692. Corrag, a wild young girl from the mountains of Scotland, has been imprisoned as a witch. Terrified, in a cold, filthy cell, she awaits her fate of death by burning – until she is visited by Charles Leslie, a young Irishman, hungry to question her. For Corrag knows more than it seems: she was witness to the bloody and brutal Massacre of Glencoe.
But to reveal what she knows, Corrag demands a chance to tell her true story. It is a tale of passion and courage, magic and betrayal, and the difference that a single heart can make to the great events of history.
MY THOUGHTS
The initial way I would describe this book is as an English Literature teacher would have a field day with this book. It seems like every decision in this book was made consciously to convey a point. It is a description heavy book as it is essentially Corrag, the witch, telling her story. Every word written is from her mouth, except for the letters at the end of chapters.
It is a poignant story about what it was like to be an outcast woman in these times when witch trials were regular. A time that led to over 100,000 deaths of women globally all because they were seen as different. We get to hear from Corrag, a story not of maliciousness but kindness in the end. But it gets to be her story and I think that is very significant. It also reads like a love letter to nature as well as involving the historical tragedy of the massacre of Glencoe. Through all these themes and events, this story is able to pack an emotional punch yet still focuses on the beauty of small things.
I can say I admire this book and consider how the writing almost has a rambly nature due to the perspective, it is an easy read. Not a book I would typically pick up and I would still say it isn't for me, but still a powerful piece of literature. I personally would have ended it differently but I by no means hated the conclusion.
SCOTTISH INFLUENCES
This book felt like a love letter to nature, predominantly directed towards the Scottish Highlands. The landscape, the creatures, just everything. This would be a book I suggest to anyone wanting to get lost in the Scottish wilderness. It is also set surrounding the massacre of Glencoe, which is a tragic event that I actually didn't know anything about before starting. Therefore, I think it had historical importance for Scotland told through a unique voice that captured many emotions.
IDEAL FOR READERS WHO LIKE…
history around witch trails 🐈‍⬛ slow pace 🦥 heavy descriptions 👁️‍🗨️ love of nature 🌲 romance ❤️
OVERALL THOUGHTS…
Going forward, I want to pick up Scottish books that are more in my comfort zone as there were many historical books which is a genre I sometimes find hard to get into. Plus, often it was about being a woman handling the current social climates and what it meant for them. Whilst important, it got a little repetitive when reading them in quick succession. Naturally, that is down to me more than the books themselves, hence why I need to be better at selecting my reads in the future. Nonetheless, I love checking all these out and experiencing the culture and history. I can 100% say there is something about Scotland that is completely irresistible.
Other Scottish Books I Found…
The Dark Tide by Alicia Jasinska
YA fantasy
Set on an island where the queen sacrifices a boy each year to save the land, a girl steps up to save her brother. Together the two girls must choose between saving themselves, each other, or their sinking island home.
The Ninth Child by Sally Magnusson
historical & folklore themes
Set in the highland wilderness following Isabel Aird, struggling to make her childless life meaningful, as she waits and finds solace in the rich land, unaware that the sinister Robert Kirke is watching her every move.
Prince of Foxes by H. L. Macfarlane
fantasy/folktale
A loose retelling of a Celtic fairy tale, Sasha has run away to find a kelpie to save her town and stop her arranged marriage. Along the way, she runs into the prince of faeries currently stuck in the form of a fox. Will they be able to help each other and fight their fates?
Doubting Thomas by Heather Richardson
historical
Following four perspectives over 15 years in seventeenth-century Edinburgh: Dr Robert Carruth, his wife Isobel, and university students Mungo Craig and Thomas Aikenhead. The latter two insinuate their way into Robert and Isobel's life, freshly exposing old fault lines in the Carruths' marriage and subjecting them to dangerous new pressures.
Outlander by Diana Gabaldon
historical romance
Claire, a combat nurse from 1945, is hurled back in time to 1743 into a Scotland torn by war and raiding border clans. She is catapulted into the intrigues of lairds and spies that may threaten her life, and shatter her heart.
Her Royal Highness by Rachel Hawkins
YA romance
In pursuit of escaping her ex, Millie applies to loads of boarding schools. Luckily, she is accepted into an exclusive Scottish school. The only downer is when she can't get on with her roommate, who also happens to be a Princess of Scotland. From not being able to stand her to potential girlfriend material, can Millie get a happily ever after?
Highland Games by Evie Alexander
adult romance
Zoe moves to a cabin in the Scottish Highlands. The cabin is in a state and her neighbour wants her out. He wanted the cabin for himself. But she has no intention of leaving. Let the games begin.
Once There Were Wolves by Charlotte McConaghy
mystery
Inti leads a team of biologists introducing 14 grey wolves into the remote highlands. She settles into village life, but then a farmer is found dead and she knows who will get the blame. Determined to prove the wolves didn't do this, she looks into who did kill the farmer. Even when the man she was falling for ends up on the prime suspect list.
Portrait of a Scotsman by Evie Dunmore
historical romance
She wants a romantic marriage to a gentleman. He wants the power of marrying his business rival's daughter. Going toe-to-toe with a brooding Scotsman is rather bold for a respectable suffragist, but when he happens to be one's unexpected husband, what else is an unwilling bride to do? On their trip to Scotland, everything could change.
The Highland Fling by Meghan Quinn
adult romance
An American searching for her purpose escapes to a Scottish town but finds more questions than answers when she meets a brooding yet handsome handyman.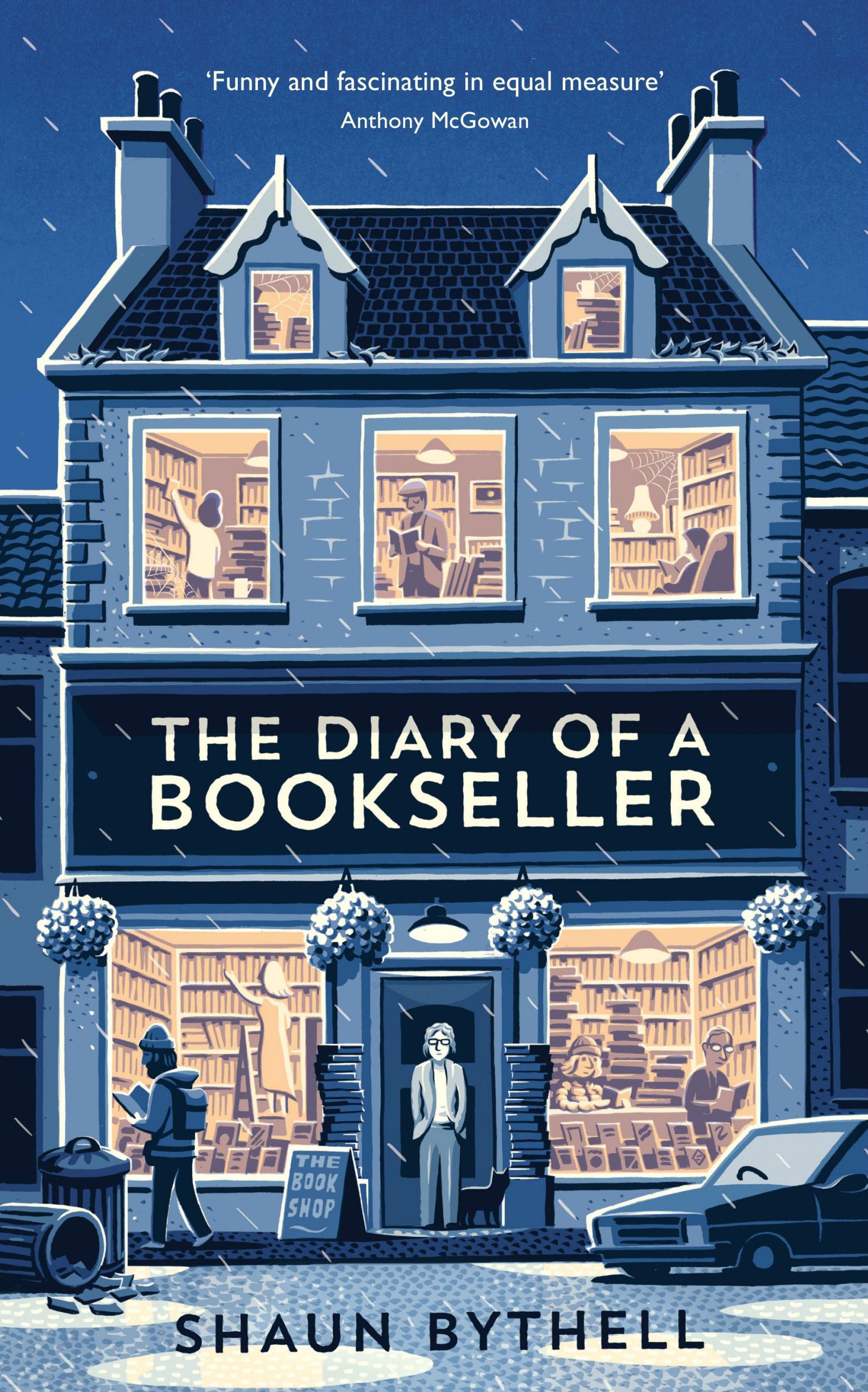 The Diary of a Bookseller by Shaun Bythell
non-fiction
The stories of a secondhand bookshop owner in Scotland as they recall the trials and tribulations of life in the book trade. Everything from eccentric customers, the hunt for books to small-town life.
Eleanor Oliphant is Completely Fine by Gail Honeyman
contemporary
Eleanor struggles with social skills and lives a carefully timetabled life but that changes when she meets Raymond, the bumbling IT guy at work. When she and Raymond save Sammy, an elderly gentleman who has fallen, the three rescue one another from the lives of isolation that they had been living.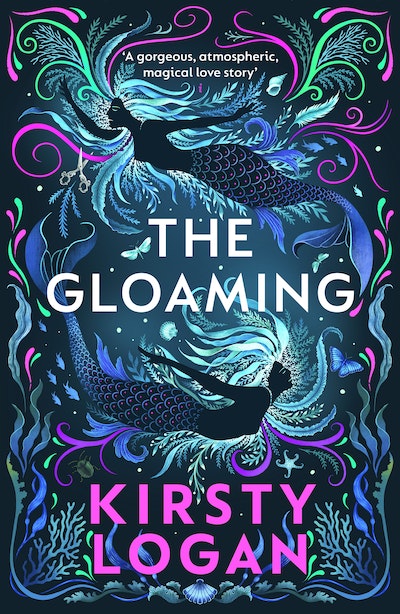 The Gloaming by Kirsty Logan
fantasy/fable
An imagined tale of magic and folklore following Mara and her island. When the island and the sea claim a prize from Mara's family, her world changes forever. As years pass and Mara grows into herself and her scars, a chance meeting with the magnetic Pearl brings magic to life once more in ways that Mara never thought possible, in a story that she never would have dreamed for herself before.
The Whistling by Rebecca Netley
horror
Elspeth becomes a nanny to a young girl who just lost her brother. Set on a remote island that becomes cut off to the mainland in winter, she finds herself trapped in the house, haunted by the past.
Scabby Queen by Kirstin Innes
historical political fiction
Following the suicide of a once young starlet, we get a story of a woman who refused to compromise, told by her friends and lovers, enemies and fans. The story spans five decades including many political moments and memories. With all these old stories of her in the air, it makes people question who she really was.
By These Ten Bones by Clare B. Dunkle
YA paranormal fantasy
A bone-chilling tale of werewolves and love, set in medieval Scotland. As people in Maddie's town begin to die, she must decide what matters most to her.
The Lighthouse Witches by C. J. Cooke
fantasy horror
Two sisters go missing on a remote Scottish island where the cave beneath the lighthouse was used as a prison for witches. Twenty years later, one is found, but she's still the same age as when she disappeared. The third sister who didn't go missing returns to the island to investigate further, unaware how much the truth will change her.
Rock Paper Scissors by Alice Feeney
domestic thriller
When Adam and Amelia win a weekend away to Scotland, it might be just what their marriage needs. Every anniversary, Amelia writes him a letter that she never lets him read. Until now. They both know this weekend will make or break their marriage, but they didn't randomly win this trip. One of them is lying, and someone doesn't want them to live happily ever after.
The Hunting Party by Lucy Foley
mystery
Old college friends go on holiday to an idyllic, isolated estate in the Scottish Highlands, the perfect place to unwind by themselves. But after a decade, the weight of secret resentments has grown too heavy for the group's tenuous nostalgia to bear. Amid the revelry of New Year's Eve, the cord holding them together snaps. Now one of them is dead . . . and another of them did it.
When A Scot Ties the Knot by Tessa Dare
adult romance
Miss Madeline invents a man so she can stay out of the pressures of society. Sending letters to her faraway love and avoiding any other hassles. But then he turns out to be very real and on her doorstep, expecting her to make good on promises she never intended to keep.
The Games of Kings by Dorothy Dunnett
historical
In 1547, Lymond is returning to his native Scotland, which is threatened by an English invasion. Accused of treason, Lymond leads a band of outlaws in a desperate race to redeem his reputation and save his land.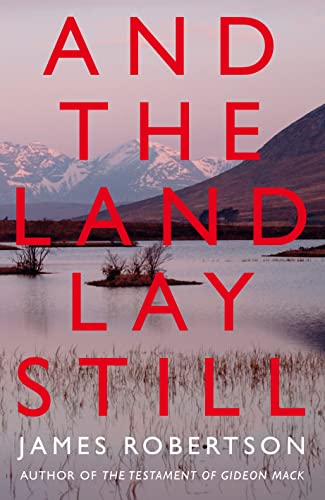 And The Land Lay Still by James Robertson
historical fiction
A portrait of modern Scotland as seen through the eyes of natives and immigrants, journalists and politicians, drop-outs and spooks, all trying to make their way through a country in the throes of great and rapid change. It is a moving, sweeping story of family, friendship, struggle and hope.
Highlander Deceived by Jayne Castel
adult historical romance
He is a reluctant husband and she isn't the one who was supposed to be his wife. Together they end up married as deception and passion collide, will secrets stay hidden? And if not, what will be the cost?
The Innkeeper and The Fugitive by Martha Keyes
historical romance
He works at the inn trying to earn money to pay off his family old estate. She is running away from prospects of marriage until it goes wrong and she ends up as the inn's servant. With Ava ignorant of Hamish's goals and Hamish unaware that he is harbouring a fugitive daughter, attachment between them deepens and as the threat of discovery looms large, making a happy ending seem all but impossible.
Journey to Bongary Spring by Kasey Stockton
historical romance
Following Isobel who is promised to marry a man from their rival clan, but she is in (unrequited) love with another man. Isobel devises a plan to sneak out to a healing well, so she can be rid of her lovesickness. The man she loves is asked to track her down and bring her back. Can she reach the well in time as they both head into enemy territory?
Pine by Francine Toon
horror, mystery
In a small village in the Highlands, it is not unusual for mysterious happenings to occur like the girl they picked up on the road who left, the hanging trapper and Lauren's missing mother. As Lauren looks for answers, more mysteries occur. It is no longer clear who she should trust. Uniting the gloom of the modern gothic with the pulse of a thriller, it is a perfect haunted read.
Women of the Dunes by Sarah Maine
historical mystery
Following an archaeologist in the dunes in west Scotland. She is investigating the life of a ninth-century Norsewoman when she uncovers the body of a nineteenth-century woman. Exploring the past of both women, she finds the darker threads that bind them all together across history.
The Less Dead by Denise Mina
mystery
This darkly funny and sharply modern murder mystery follows adopted Margot who goes looking for her birth mother only to find she was killed in a series of murders many years ago.
To The Lighthouse by Virginia Woolf
classic fiction
The holiday of the Ramsay family on the Isle of Skye. A trivial trip to the lighthouse is used to highlight family life and human nature.
Sunset Song by Lewis Grassic Gibbon
classic fiction
Divided between her love of the land and the harshness of farming life, young Chris Guthrie finally decides to stay in the rural community of her childhood. Yet World War I and the changes that follow seem to mock the emotions and experiences of her youth.
Crown of Dust by D. G. MacRath
fantasy
The Realm's uneasy peace shatters when a foolish young noble rides against Mata in open rebellion. Mata, the wearied ruler must once more rouse his old body to defend his family, his people, and his right to rule. But in the red mist of battle, Mata's distinction between justice and evil blurs.
Highland Raven by Melanie Karsak
historical fantasy
Gruoch should have been born into a life of ease. But fate is fickle. Her father's untimely death leaves her future uncertain and stained by the prophecy that she will avenge her family line. As she learns about arcane craft, is haunted by dreams of a raven-haired man and is promised to wed a lord, she begins to feel her fate is not her own. This is the tale of a woman struggling to escape her fate without blood on her hands.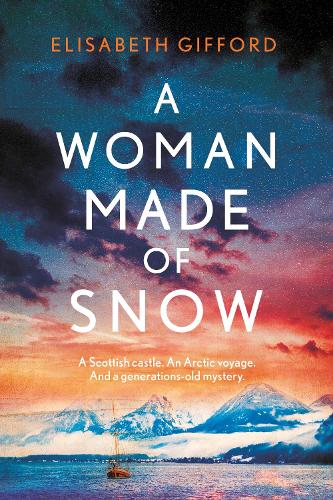 A Woman Made of Snow by Elisabeth Gifford
historical mystery
The story follows a wife who moves into her new husband's dilapidated castle with limited things to do. She ends up discovering a century-old mystery that spans backs to his grandma. As she becomes more obsessed it takes her to new places and a body is found in the castle.
Raven Black by Ann Cleeves
mystery
On New Year's Eve, a lonely outcast named Magnus Tait stays home waiting for visitors who never come. The next morning the body of a murdered teenage girl is discovered nearby, and suspicion falls on Magnus. Inspector Perez enters an investigative maze that leads deeper into the past of the Shetland Islands than anyone wants to go.
Shuggie Bain by Douglas Stuart
historical fiction
Following Shuggie Bain growing up in 1980's Glasgow in a working-class family with a mum who struggles with alcoholism. Life is hard and he struggles to fit in as he deals with his own secret. This is a story of addiction, sexuality and love.
The Christmas Bookshop by Jenny Colgan
holiday, contemporary
Carmen moves in with her sister in Edinburgh following certain events and is employed to help an ailing bookshop. Can she fix it up in time for Christmas, find love and bring her family together?
The Lost Lights of St Kilda by Elisabeth Gifford
historical fiction
Following Fred who spent a summer working on the island of St, Kilda in 1927. He becomes close to Chrissie in his time there. Years later, at a prisoner of war camp, he tells the stories of his time at St Kilda and wonders where Chrissie is now.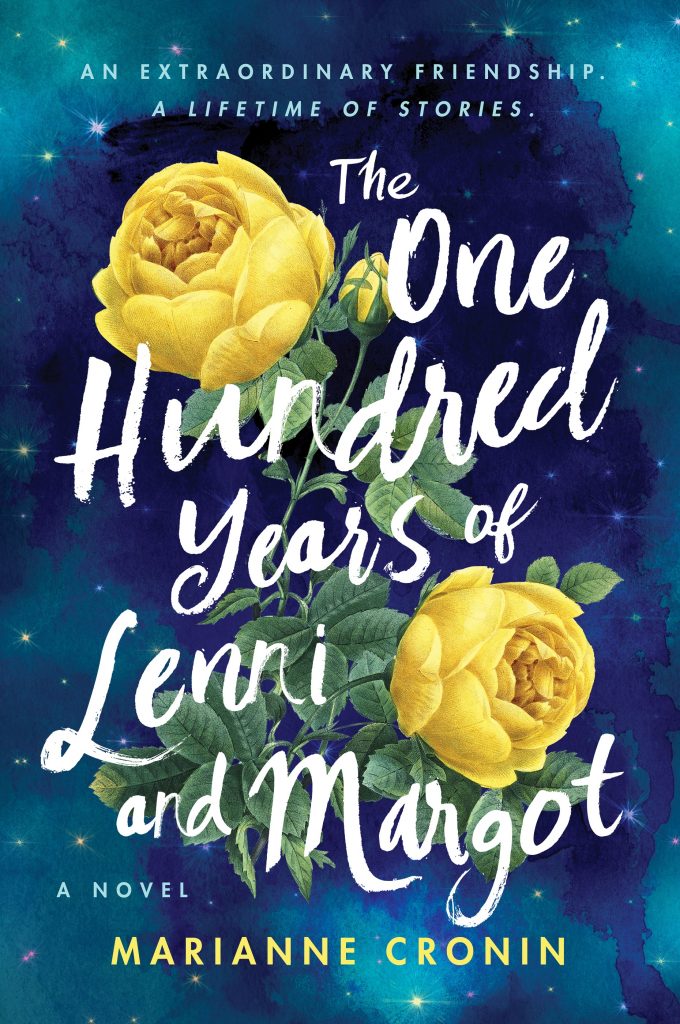 The One Hundred Years of Lenni and Margot by Marianne Cronin
contemporary
Seventeen-year-old Lenni and eighty-three-year-old Margot are two patients who end up taking an art class together. They realise together they have lived a century and to celebrate their shared century, they decide to paint their life stories. A book capturing the extraordinary gift of life and the meaning of friendship.
Rizzio by Denise Mina
historical, mystery
A novella following the bloody assassination of David Rizzio, private secretary to Mary, Queen of Scots, in the queen's chambers in Holyrood Palace. A dark tale of sex, secrets and lies, Rizzio looks at a shocking historical murder through a modern lens—and explores the lengths that men and women will go to in their search for love and power.
WANT MORE?
Check out these Goodreads lists…
Thank you for reading and do let me know your favourite Scottish book in the comments.
Do you enjoy books set in Scotland? What Scottish books have you read? What ones are on your TBR? Did any take your fancy from this list?