Hey everyone!
If you remember, a couple months back, I did an 'all my reads from the first half of 2021' post. Well, if you haven't guessed it already… this is part 2 to that. All the books I've read in the last couple of months. Once again, I've sorted them into 'tiers', but the groups are different this time.
Let's get straight into it…
green bone saga tier
We admire and applaud the green bone saga books for being the beauty that is the green bone saga.
JADE LEGACY BY FONDA LEE // the green bone saga is one of my favourite series of all time. I was so excited to read the conclusion, and it did not disappoint. It felt like a healthy, complete conclusion. It didn't feel like it was forcing itself to come to an end and make readers feel satisfied. It just came to a natural, rounded end that matched the tone and build-up of the previous books.
This book covered a lot of time, and part of me felt like it made the pacing a bit jilted. However, it all flowed together well, and everything had a purpose, as always. I did enjoy how this allowed the book to show the impact of time on characters and society, keeping in line with the themes of the series.
This was emotional (sooooooooo emotional), intense and carried all the traits I loved from the previous books, even in an expansive timeline rather than a focused journey. I did feel like two of the main characters of the series felt slightly more like side characters this time, which I did miss, but it also made sense.
This series is a masterpiece, and I could truly gush about it FOREVER. One of the most well-crafted series I've read in a long time, and what an epic, emotional conclusion. I. Can't. Stop. Thinking. About. It. I'm so grateful I found this series. I thank the book community for shouting about it (never stop) and Fonda Lee for writing this series !! I'm obsessed!! 😍😍😍😍
soft favourites
the books I had the best time with, even if just under perfect for me
THE KINGDOM OF COPPER BY S. A. CHAKRABORTY // a superior sequel. I felt like the one before this book, The City of Brass, could be called a classic fantasy book. Borderline average, but not. However, this sequel was no one near average. There was so much that happened, from politics to relationships. All the characters had a history now. Their relationships with each other were broken. It was intense, entertaining, dangerous and dare I say it, even juicy. That ending!! AH-MAZINGLY INTENSE! 😍
IN OTHER LANDS BY SARAH REES BRENNAN // this book is the definition of a good time. You can't go into this book expecting to take it seriously. In a way, it mocks 'classic YA fantasy' but not in an insulting way. Everything is kind of turned on its head to create a story full of classic tropes but never in the same way. The plot isn't strong, but it is always going and adds to the characters' growth. Elliot, the main character, is smart and witty to another level. I liked how it was a strength and weakness for him. Whilst it is a funny, lighthearted book, it explored plenty of hard and emotional topics too. Overall a very well delivered book that does everything it set out to do. Even if I don't think it is for everyone, I really appreciated it.
ah-mazing reads
I wholeheartedly recommend these books.
THE STARS AND THE BLACKNESS BETWEEN THEM BY JUNAUDA PETRUS // a powerful contemporary that goes deep into difficult topics, exploring them all in intimate ways. The themes flow naturally together in this 'slice-of-life' book, creating a well-written, impactful read. With a distinct writing voice and heartbreaking themes, it's a story sure to move its readers. I did favour one POV over the other, so parts of it dragged for me. Nonetheless, a stunning read.
ACES OF SPADES BY FARIDAH ÀBÍKÉ-ÍYÍMÍDÉ // buddy read with the lovely Dezzy 🖤 // a highly talked about YA mystery, and all I can say is "yes, keep shouting about it". I am not a big mystery reader, and when I do read them, I rarely love them. But, I have a lot of praise to give this book. The characters are addictive, fleshed out and entertaining to be around. Both characters are very distinct, so I loved the dual POV. The strength of the mystery was in how it was written. The reveals, told in tantalising ways, weren't about the shock factor. They were more than that. It was about wider conversations on society and institutional racism. As the message of the book meant something, instead of just 'being mysterious', it enabled me to connect to this genre that I typically shy away from. The only hiccup for me was the ending did feel a little rushed.
AMBER & DUSK BY LYRA SELENE // this past year, I really grew to appreciate and love Persian culture and history, so I was eager to pick up a Persian YA fantasy. Whilst the actual setting wasn't as descriptive and transportive as I wanted, I did enjoy this book. It contains many elements of YA fantasy, but I can say that this was in a positive light with their own twists. I loved our narrator. She had an edge that some YA heroines are often missing. The ending felt more cliché than the rest of the novel, so it could have had a more original development. Nevertheless, it got and kept my interest. Even more impressive considering it was relatively slow-paced.
good stuff
these books are good. I feel comfortable recommending them to most readers.
THE LIBRARY OF THE DEAD BY T. L. HUCHU // a solid start to a new series. I love the setting, the main character and the fast-paced adventure. I truly think a lot of people would enjoy this series. I mean, it's an independent badass main character ghost hunting in a reimagined Edinburgh. C'mon. The only thing I do miss is a group dynamic in the book. Plus, there are some areas of predictability. Nonetheless, I am so intrigued to see where this series goes. Discover more thoughts on my Scottish Books post.
MISTER IMPOSSIBLE BY MAGGIE STIEFVATER // honestly this series. I love it for its weirdness, the magical writing and the characters. However, it is no raven cycle (one of my imperfect favourites), even if I try to convince myself otherwise. I personally still have a really great time with this, but I will admit this one was a little disappointing. It had a very minimal plot, and I wanted more Declan. Regardless, the chaotic fever dream of a book had its moment, and I liked the twist at the end. I'm intrigued to see the final book, which I'm sure will be emotional.
THE MARROW THIEVES BY CHERIE DIMALINE // a short YA novel that achieved so much in the time it had. Following an aboriginal tribe in a dystopian future who are trying to survive. This book is influenced by real events and emotions, giving it a powerful message of trauma and togetherness. This is a book that deserves to be read by everyone. However, I wish I got to know the characters on a more intimate level. Perhaps if the book was longer.
A NEON DARKNESS BY LAUREN SHIPPEN // 'The Bright Sessions' novels have had minimalistic plots so far. It is more about the emotions of that moment. Damien's story is very unique. I would even say there aren't a lot of books like this one. His ability to control people and his complicated past add a lot of layers to this story. He is very morally grey, acting with a lot of emotion and not always the way you want him to. This book is definitely interesting and I enjoy the style of writing. This quote best shows what to expect, in my opinion.
THE LOST QUEEN BY SIGNE PIKE // as mentioned in my Scottish Books post, a fiction story surrounding a real queen of Scotland. I found the history and truth alongside this story its greatest asset. I was grateful to be able to experience this story. My main complaint would be how most of it felt like the backstory for the sequel (and the romance). It wasn't necessarily dull, but it felt like a lot of build-up. Thankfully, it was still well written and had engaging moments throughout. Hopefully, I will find the sequel more engrossing.
ME, MY DAD AND THE END OF THE RAINBOW BY BENJAMIN DEAN // this is a middle grade as joyful as the cover makes out, but it has a surprising emotional start. Like, seriously, it goes hard on the emotion. But, I was impressed by the way it navigated complex family themes. It was human and understandably messy.
Now onto the joy. It created a beautiful and positive queer space, especially at the end, with a powerful message for all readers. At the centre of the story, as well as family, is friendship. The friends are all distinct and create a lovable character voice for this journey. The only wrinkle for me, an older reader, was I felt like the plot was a bit far fetched. However, this may work for the intended audience. Apart from that disconnection, it was a very magical contemporary read.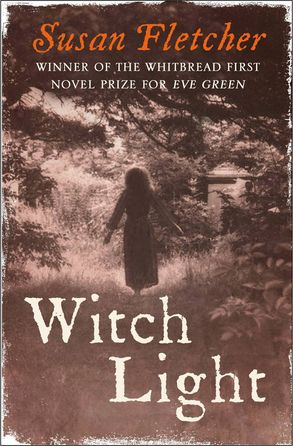 WITCH LIGHT BY SUSAN FLETCHER // I recommend this book for nature, history and English literature lovers. It highlights what it would feel like to be an outcast woman during the witch trials and explores a tragic massacre at Glencoe. Corrag was an excellent narrator for these events. It was a slow-paced book and not necessarily my cup of tea, to be honest, but I was still able to get a lot from this book. Find more of my thoughts here.
left me wanting more
my most disappointing reads of the second half of the year as I couldn't connect to the story.
THE DEAL BY ELLE KENNEDY // in romance books, you need to like the characters. The whole premise is typically based on you enjoying their chemistry and journey. Sadly I didn't like the characters in this one. They were too much like the golden children and a bit cliché. In all fairness, they did have some emotional depth and the book explored their issues in detail. So, I can see how others would like them, but not for me. The plot had solid ground, but even that couldn't make up for my disinterest in the two main characters as people.
MISS BENSON'S BEETLE BY RACHEL JOYCE // this book had female leads, an unlikely friendship, a journey and a mystery… And I feel confident in saying these were all done in unique ways. Sadly, it just dragged for me. The second half was a lot stronger and had a surprising twist. However, it didn't change the fact that the majority of this book felt like a constant uphill battle to get through, taking away a lot of my enjoyment.
THE WINTER SEA BY SUSANNA KEARSLEY // once again, this was mentioned in my Scottish Books post. Ultimately the characters nor the plot captivated me, and for a 500-page book, it was a struggle. I felt there wasn't a lot happening, and I had no investment in the story. I am in the minority here, but it really wasn't for me. The main appreciation I took away from this book was how it talked about the way women in history are recorded and remembered.
There we have it. All the books I read in 2021. I can't believe 2021 is over. What a frigging year 😅. Honestly, I'm glad to see the back of it and ever so slightly apprehensive about 2022, but at least I have lots of books to look forward to reading.
Thank you for reading, and don't forget to tell me your favourite and most disappointing reads in the comments.
Have you read any of these books? What did you think to them?
What have been your favourite and most disappointing reads for the second half of 2021?