Hey everyone,
You know that feeling when you buy a book. Yup, it's the best, so I thought I would help you do that by giving you a list of different places you can get them. As well as a look into some great gifts ideas for book lovers.
Sorry for the UK-centric post, but international shipping is available for some.
YouYou may notice the lack of amazon presence (e.g. amazon, book depository) on this post. This is to encourage people to look for alternatives. Amazon has a lot of power and can make things harder for publishers, in particular, smaller publishers. More information about that here. Therefore if you can support other shops, I highly suggest you do.
THE CLASSIC BOOKSHOPS
You will probably be familiar with these shops. They are your high street or online staples, so we have definitely got to appreciate them.
Waterstones
More or less the ruler for UK book needs and a staple in the high street scene. You know it. You love it.
As one of the biggest, there are many benefits to shopping here. Their plus membership is free and allows every member 10% off orders and monthly prizes to win. They offer many signed and exclusive editions of books at standard prices too.
Wordery
Wordery, owned by the same company as Waterstones and Barnes & Noble, is a fully online bookstore offering a wide selection of books, often at discounted prices and free shipping no matter the total of your order.
Foyles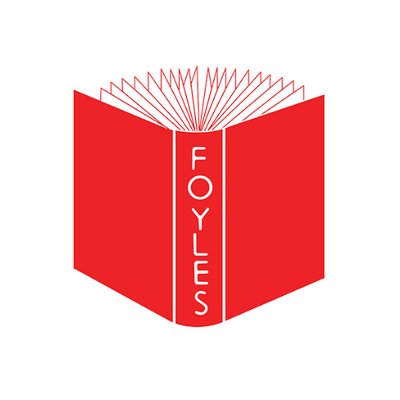 Originally an independent bookstore until sold to Waterstones in 2018, they strive to keep their independent spirit online and across their 7 shops within the UK. With elegance and style, they offer thousands of books in-store and online. They provide signed copies and a subscription service (more information later).
Blackwell's
Blackwell's is amazing. Shops are across the UK, and their online services are perfect. Free shipping for all across the UK and shipping included in prices to the rest of the world (no exceptions).
Not only that but they offer such a wide selection of books, more than any other shop on this list. They often include US published books, as well as a variety of book covers to choose from, so it really does answer all your needs. They even have a marketplace with used books. Perfect if you are looking for a lower price or rarer book.
Another bonus is the free bookmark with every order.
books2door
An online bookstore that predominantly sells children's books. Plenty of box sets for discounted prices. Ideal if you are looking for cheaper books or gifts to get children into reading.
INDEPENDENT BOOKSHOPS
It is a luxury to have independent bookstores throughout the UK, each full of character, love and most importantly, books. To ensure we always have these shops, we need to support them by buying their books. It is important to prioritise them and keep them running, especially in such an online world.
FIND YOUR LOCAL INDEPENDENT SHOPS USING THIS SITE (or google maps): https://biblio.co.uk/bookstores/
And… here are a few independent stores with great online services that ship throughout the UK…
Goldsboro books
📍 23-27 Cecil Ct, London WC2N 4EZ & 22b Ship Street, Brighton BN1 1AD
A well-established bookstore from London, well known for their books. Selling many limited editions of books. Typically first editions that are numbered and signed. They also sell exclusive editions with sprayed edges (they can be particularly gorgeous).
There are luxury bookstores, and the books are more expensive than the typical store. They definitely have a collectors' value though.
The Broken Binding
📍 Based in the UK
A bookshop solely for fantasy, sci-fi and horror (including sub-genres). Great place for finding a mix of recommendations from the hyped to unhyped. If they don't have the book you want, you can enquiry about ordering them on request. Plus, I believe they have a subscription coming in 2022. Keep your eyes peeled.
Daunt Books
📍 9 locations, discover them

here
Sells fiction, classics and mysteries, and lots of non-fiction, so if you want to find unique non-fiction books, look no further. With book bundles, signed copies and subscription services, it is a great store to look for gifts for a loved one or yourself.
Ink @ 84 Books
📍 84 Highbury Park, London N5 2XE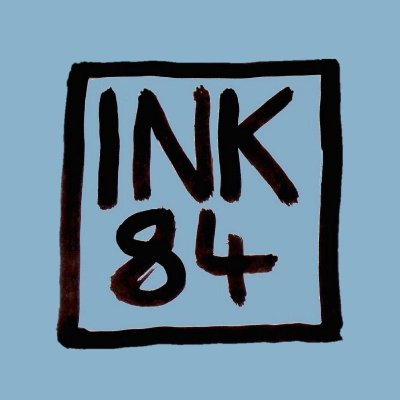 An idyllic book shop in London with their own drinks and dogs inside. Of course, it offers an array of books (including signed), events and workshops. If you can't visit, make sure to check out their online services instead.
Coles Books
📍22 Crown Walk, Pioneer Square, Bicester, Oxfordshire, OX26 6HY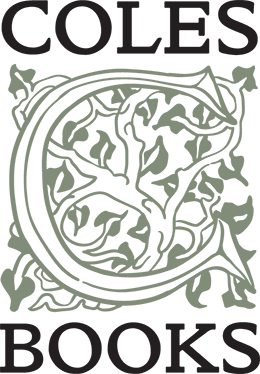 A beautiful bookshop with, you guessed it… books. They offer a selection of signed books (and art prints if you like that). As well as, their specially curated by their booksellers to your personal preferences exclusive 'rescue me' book bundles.
New Beacon Books
📍 76 Stroud Green Road, Finsbury Park, London, N4 3EN
New Beacon was the UK's first Black publisher, specialist bookshop and international book distributor. For over 50 years, New Beacon Books has made available; poetry, literature, non-fiction, history and children's books from Africa, the Caribbean, Asia, African America, Europe, South America and Black Britain.
Golden Hare Books
📍 68 St Stephen Street Edinburgh EH3 5AQ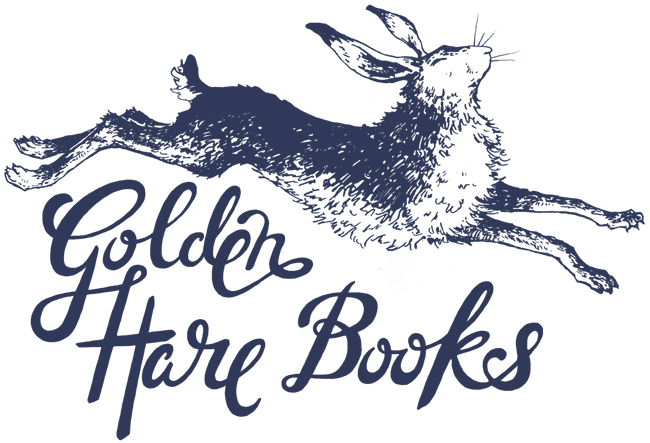 What looks to be a very stylish and fancy bookstore in Edinburgh that had a vast online store. Not only do they have books, but they have merch for their shop (which is very adorable), events and a subscription service.
The Rocketship Bookstore
📍 5 Bridge Street, Salisbury SP1 2ND
An independent bookshop focusing on books for children, teens and young adults. This is SO important for getting kids into reading. Their online store has a variety of books for all ages. A great shop to support.
Mr. B's Emporium
📍 14-15 John Street, Bath BA1 2JL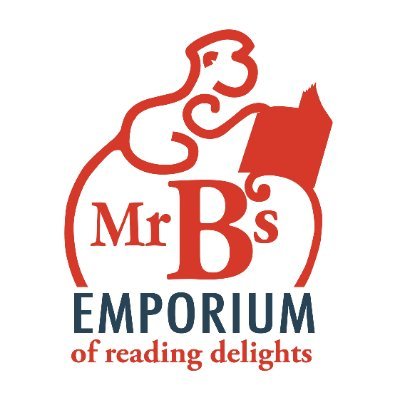 A quirky shop with a creative online service. You can find books through their many lists, i.e. new releases, booksellers reads, award lists. You can even ask them for a recommendation via their recommendation station. Or take the hassle out of deciding and select a surprise book from their different categories, e.g. a surprise translated book, to arrive at your door. There is even more… a reading subscription service and a reading spa. A very personalised shopping experience.
Round Table Books
📍 97 Granville Arcade, Coldharbour Lane, Brixton, London SW9 8PS
A bookstore that celebrates and uplifts underrepresented children's books, writers and illustrators. They call themselves "an inclusion-led bookshop selling books for every reader". Check out their online store to discover some amazing reads and support this shop.
EBOOKS
A little shout out to ebooks. They are a great way to make books more accessible and a resource I hope to get more and more out of in the future. They are a big market which is dominated by Amazon's Kindle but, if you want to have a break from Amazon, you can get ebooks here:
LIBRARIES
Whilst they are associated with physical locations with physical books, many libraries have moved to the digital age. I cannot state how amazing it is to log on to your phone and have a supply of free ebooks and audiobooks. It is there when you want it and takes up nothing in your life. The two most common apps you can do this from is:
Visit them online to see if your local library has one, or go to the library's own website where it should say what app they use.
Scribd
A well-known online service providing a wide selection of ebooks and audiobooks, new ones added each month. You pay a monthly fee of £10.99 to get access to their entire library. There is a monthly cap on the number of books you can read per month, but it renews every month. Also, bonus tip, if you check out a lot of book content creators, you will often see a 'get your first 2 months free' voucher.
---
USED BOOKSTORES
Used books are such a great way to save money and help the environment if you want to be mindful about your capitalism, spending, books etc. I highly suggest checking out this video which highlights why everyone thinking consciously about what they spend money on is important.
Alibris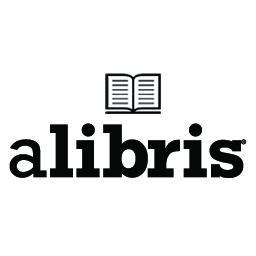 An online bookshop selling a variety of new and used books. To quote them, they have… "the biggest bestsellers to the hardest-to-find, out-of-print rarities brought to you by thousands of booksellers around the world. Alibris is where your page-turning prayers will be answered at amazingly low prices."
Biblio
Essentially feels like an online marketplace for books. You can search any title, and it will provide the various places you can get the book. A great resource for finding any used book. It also supports many indie bookshops.
Better World Books
It is an online bookstore, like Wordery/Book Depository, but all the books are used. It offers free shipping to almost all countries. Not only is it a great shopping site, but they donate books and raise funds for libraries and literacy. Better World Books indeed.
Awesome Books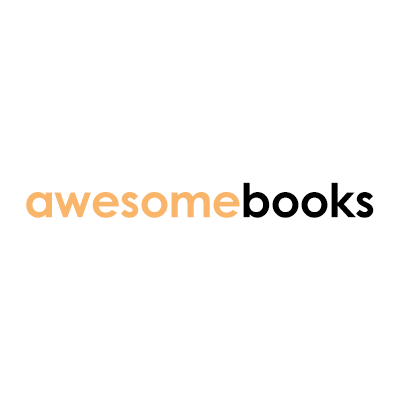 In a similar vein to Better World Books, Awesome Books sells used books online. They also have a wide selection of new books. Here's the great thing though… for every book you buy, they will donate a book to a cause. Plus, free shipping in the UK and from £2.99 for the rest of the world.
eBay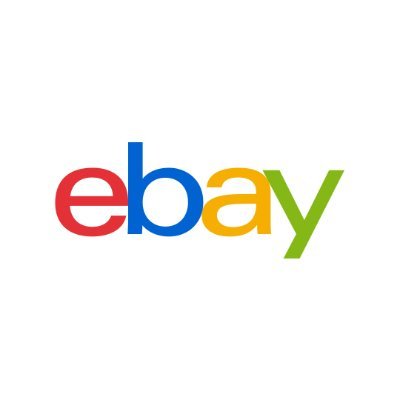 eBay is well known for selling all sorts of products, and of course, books are included. You can search for any books you want and more or less find it, from old special editions to cheaper used ones to brand new. It is a great resource to remember.
Pre-loved Book Box from Word on the Water
This says what it does on the tin. It is a box of pre-loved books sent to your door. I think it is great as a one-off purchase as you are getting 8-10 used books for £40. You get a lot of books for your money. Plus, I think the surprise element is so fun, but you can specify the genre in the comment if you have a preference. It is a cool idea and a great way to reuse old books.
SUBSCRIPTIONS
There are multiple subscription boxes around, but I am focusing on the UK. Due to the sheer number of options available and friendlier shipping costs to UK customers.
Perfect as gifts or to treat yourself.
Indie Bookshops' Subscription Services
(This is by no means an extensive list)
GOLDSBORO
Join the Goldsboro membership service and get a signed, custom-designed first edition book each month. Along with the book, you get more benefits from the store, including 15% off their shop. It is pricey for one book, but they hold and often increase in value over time. They have a specific sci-fi/fantasy book club too.
£24.99 per month (+shipping)
DAUNT BOOKS
A subscription service that lasts a year, you will be sent a book every month that is specially selected to your tastes. You can choose a subscription for paperbacks, hardbacks, children or cookery.
annual subscriptions range from £150-£360
GOLDEN HARE BOOKS
Their subscription service is named "PostBooks". Each month they handpick, beautifully wrap and post a new book to you. They focus on picking unusual titles that you probably have not encountered before, supporting small presses and indie publishers when possible. You can choose a fiction or non-fiction subscription of varying lengths from 3 months to 2 years.
one-off instalments from £15 and subscriptions from £45.
MR B'S EMPORIUM
After filling in a questionnaire, a hand-picked book is delivered each month in fancy wrapping. You can choose the length of your subscription from 3, 6 or 11 months, as well as if you want paperback or hardback. Available for international orders too.
cheapest option (to the UK) starts at £50.
Hand Me Down Book Club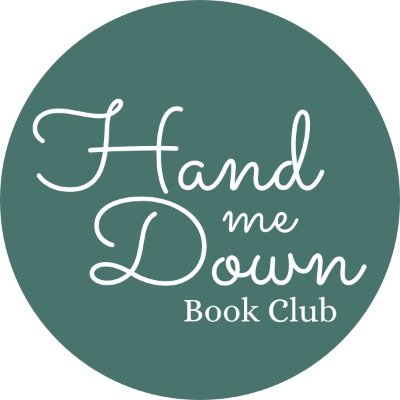 "The monthly book subscription that saves trees." As the name suggests, you are getting used books in your subscription. You select the genre you want (up to 7 choices) or a surprise me box, then receive either 2, 4 or 6 books per month. You can pause or cancel when you want. A great way to surprise yourself with books that costs a little less, both economically and environmentally.
£9.99-£12.99 per month for 2 books.
Willoughby Book Club
A personalised book recommendation service where you send in things you like in books, and the staff will use this information to send you hand-picked books. A great way to hear about different books tailored to your taste. Plus, the excitement of receiving a new book every month is like a present. Not only to you, as with each subscription, one book is donated to Book Aid International.
£39.99 for 3 months.
Love My Read

The UK's closest version of the 'Book of the Month' box. Every month, 6 new book releases are selected, and you pick the one you want to be sent to you. As well as the book, you receive little extras, typically food and drink items, with quote postcards.
What is so great and ideal about this subscription is how flexible it can be. If you don't like any books for a month, you skip it.. or select a title from their wide selection of previous books. Plus, you can choose a hardback or paperback subscription depending on your preference or budget. Not to mention, it is extremely good value, especially considering these are new releases.
£9.99 (paperback) or £16.99 (hardback) per month.
Fairyloot
A young adult fantasy subscription box, where you receive a special edition new release hardback with 4-5 exclusive book merchandise items. You can choose monthly, 3-month or 6-month subscriptions.
They offer signed, exclusive books (from alternate covers, art, sprayed edges), often doing matching sequels. Coming in 2022 is the adult fantasy book-only monthly subscription too.
£26 per month (prepay deals available) + shipping.
Illumicrate
Monthly subscription box where you receive a custom new release hardback book and 4-6 book merchandise items. Adult or young adult books, predominantly fantasy or sci-fi. Book only subscriptions are available too.
As well as their original subscription, they have 'afterlight' (a romance, quarterly subscription), special edition boxes, more exclusive books and a lifestyle range.
Original subscription service is £27 per month + shipping (prepay deals available). Book-only costs £17.
Shelter Box
Shelter box is a charity that has its own book club. Every 6 weeks, you will receive a book inspired by people and places in the real world that the charity helps. Everyone votes out of 3 books, and you all receive the winning book.
£10 per month (option to pay up to £15 for charity).
The Travelling Reader
When it says travelling, it means only in the UK. A monthly subscription box with one book and 5 items… but the twist is that each box focuses on a region in the UK. The book will be set in that region, and each item is from or relates to it. This box supports local businesses and shares information about them. London only box subscription available too.
£34.99 per month.
How Novel
Mystery, as in pick your book from only 4 words and 4 illustrations (NO title or synopsis), monthly subscription. Choose from a selection of five new paperbacks from any genre. Each month, have one or two of the Mystery Books arrive in their gorgeous gift box along with a note from your very own Pen Pal.
£9.99 per month.
Bookishly
Offering a mixture of book subscription options, specialising in vintage paperbacks and classic books (exclusive designs). You can get monthly, bi-monthly or gift packages. You can select what type you want; with tea, coffee or choose which genre you would like i.g. classic, thriller and more. They even do a candle subscription for those candle lovers.
From £13 to £45 for three months. Additional items cost extra.
Book Hooked Box
A bi-monthly young adult subscription box, prioritising self-care and keeping the price down. The boxes are perfect for anyone who wants to kick back and relax with a hot drink, cookie and pampering products. Available as a subscription or single purchase.
Each box has a new release YA hardback with a treat, candle, bookmark, drink and bookish item.
£22.50 per box + shipping.
A Box of Stories
Select from their variety of genres/options, e.g. new release/thriller, to receive four paperbacks in your box. You can receive this as often you like. Great value for four books because it prioritises books with small marketing budgets, so they don't always make it to the shelves. They save these books and pass them on to loving readers. Every box you buy keeps 4 brand new books from being lost forever.
From £14.99 to £21.99 per box.
Let me know if I have missed any of your favourite shops in the comments.
Where is your go-to bookshop? Be honset, how long do you spend in bookshops?
Have you used any of these subscription services? What did you think to them?