Hey everyone!
So at the beginning of this year I said I was going to post 2 times a week. And I am determined not to break this promise. I am really intent on sticking to this schedule. It is like I have made an unbreakable vow* with myself.
*To bind a fellow wizard to a promise. The wizard will die if they break the promise. [Source: https://www.pottermore.com]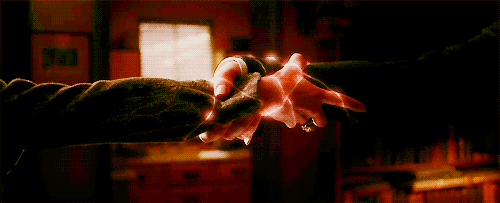 So today I thought I would talk about what uploading regularly is like and the pros and cons of it (with lots of Harry Potter gifs just because)!!
So if I post 2 times a week for the whole year that is about 104 posts which is quite a lot when you think about it like that. And creating a post involves many things— having an idea, drafting, editing, pictures/graphics and layout. And you have to do this continuously to keep to the schedule. So what are the benefits and struggles of this?
Posting regularly is the best because….
It helps you have a routine. And I like having a structured routine of when to upload and how many posts to write. Before I had a schedule I fell into a *cough* 6 month hiatus *cough* and I didn't have anything really pushing me to post. But then I set myself a goal about how many posts I want to publish and I could hold myself accountable. And this is a great feeling and in the words of Harry Potter it is….
It helps in terms of growth and stats!! If you are producing regular content it helps your blog grow in terms of engagement and numbers which isn't what blogging is about and not why you should choose to blog but it is a nice feeling. And interacting with more people about things you love is really nice. Also regular uploads means you are more likely to have consistent views. So basically the more you post, the more visitors you can get. When your stats grow: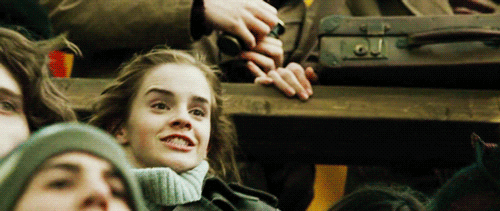 The more posts you write, the more likely you are to develop your own voice and know what you like writing. Obviously regular posting means you create lots of posts and by spending lots of time on something, you get better. You get to find out what your favourite posts to write are and you get better at writing them the more you do it. So the hard work pays off.
It is great for helping you to become more time efficient and organised— with having an upload schedule you will need to think ahead and plan out blog posts. You will also need to use your time accordingly so you can make the best use of your time and decide what you want to prioritise.These are skills which are useful for life and you are using your own initiative to (hopefully) better these skills which is great!!
The struggles of posting regularly are….
THE PRESSURE ('pushing down on me') can be very high which can lead to you getting stressed and I am sure you are familiar with how horrible feeling stressed out can be. But sometimes when you are trying to produce content you love on a regular basis whilst handling life and every little thing you can reach a melting point and you become a puddle of emotions. Me to myself during these times ↓↓ So whilst regularly posting seems ideal in theory. The reality can be a bit harder and you aren't a content-producing machine so it can put a toll on you emotionally.
You produce content you aren't in love with but you need a post out so you post it anyway. Whilst you will find posts you love to write, you will probably find posts you don't love to write but end up getting posted. It is the age old quantity vs quality debate. Sometimes you won't have time to write a certain post how you want as it needs to be posted soon so its quality is not as high as you want. I wouldn't want to lose the quality of a post for the sake of quantity but when you are feeling the pressure of an upload date maybe an unsatisfactory post will slip through.
Me reading my old writing ↓↓
You run out of TIME (where art thou time??)— posting 2 posts a week requires a lot of time and planning and although this can be useful at making you more organised sometimes you just don't have time for everything and you are begging for a time turner to solve your problems.And you have other things to do so it can be hard to dedicate time to blogging and you may end up sacrificing something you really like or pushing yourself too hard. So you have to find that balance which can be really hard.
CONCLUSION
I think uploading regularly has many benefits and I definitely think it suits me/my lifestyle at the minute. And sometimes it is harder than other days but I think it is important to take breaks. I think having posts ready in my drafts and writing posts ahead of time helps me to have regular uploads.
BUT I don't think I should sacrifice the quality I want to achieve on my posts or my emotional state just for the sake of an upload schedule. Yes it can be disheartening but you have to do what's best for you.
It is a choice not an obligation. 
I think it is a personal judgement call that differs between different people with different lives. There isn't a right answer but the ability to look at what it takes and your life and see if it fits. Having consist uploads helps me personally but that could be posting once a month, not necessarily twice a week. And one isn't better than the other– you shouldn't feel guilty for not posting regularly or missing an upload schedule. It's your blog and you get to run it how you want– which should be to suit your best interest. 
Let's Chat….
What do you think?? What do you prefer to do– upload regularly or whenever I feel like?? Why??
How do you stay motivated to write? How do you handle the pressure?