Hey everyone!!
Today I have a tag where I have to confess some things about books to you (oohh… the drama). I got tagged by the lovely Sophie from Sophie's Corner. Thank you so much and be sure to check out her wonderful blog (she writes amazing bookish content) and check out her post as well!!
RULES
Answer these questions truthfully.
Once you're done, tag 5 other book bloggers to answer these questions next.
WHICH BOOK, MOST RECENTLY, DID YOU NOT FINISH?
I can't remember the name *hides in shame* it was on my iPad (which I have now gotten rid of). It wasn't bad but my iPad was broken so it made it hard work to read but I wasn't bothered enough to remember it so I could carry on.
WHICH BOOK IS YOUR GUILTY PLEASURE?
Guilty pleasure……hmmm… probably Heroine Complex by Sarah Kuhn. It was flawed in terms of plot and maybe could have had more character development but I still loved it. It was a light heartened read which had a fun romance and a good sense of humour. Also I love superheroines so I was there for it. You can check out my review for more details.
WHICH BOOK DO YOU LOVE TO HATE?
Oohhh…. this is hard because I either don't care about the book enough to hate it or I like it or I love it. But maybe some of the 'I Am Number Four' books by Pittacus Lore because I had a lot of problems with it so I could talk about it for a while about all the things I didn't like. So maybe that series as I could definitely write a rant review for it 😂
WHICH BOOK WOULD YOU THROW INTO THE SEA?
My own 🙃
WHICH BOOK HAVE YOU READ THE MOST?
Umm… I think I have only reread two books in my life when I was younger because I didn't have any new books and they were 'Puppy Power' by Anna Wilson and 'A Finder's Magic' by Philippa Pearce. I did love them when I was 8-10 (I can't remember by exact age) but I don't have them anymore.
But I do want to reread more books *look nervously at TBR*
WHICH BOOK WOULD YOU HATE TO RECEIVE AS A GIFT?
I would never hate a gift because I someone has gotten me it and I really appreciate it but ones that I have already got (like Sophie said) or books that aren't in very good condition because I like to keep my books looking new (personal preference) but I will always be grateful for a book so I would never hate it.
WHICH BOOK COULD YOU NOT LIVE WITHOUT?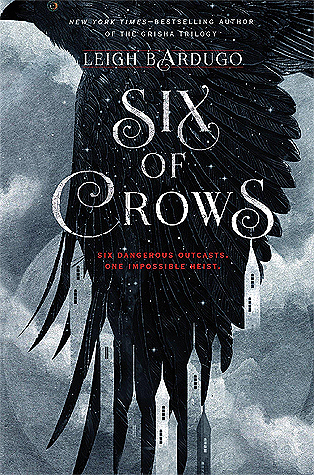 Ohh.. dramatic!! All the books. I am sustained by multiple books and the idea of new books that I will love. BUT, one I could not live without is *drumroll please*….. I am going to say Six of Crows by Leigh Bardugo. I really do love it. It has action, romance, friendships and heists. It has some absolutely amazing scenes. I think the fact that I have been wanting to reread it lately is swaying my answers but ARRGHHH I do love it a lot. 
WHICH BOOK MADE YOU ANGRIEST?
Maybe Passion by Lauren Kate. Angry isn't the right word but I really didn't like it. It kept going through the same thing and it kind of seemed pointless to me. I was so frustrated at the plot and I wasn't invested in the characters either so it just made me not want to read it. I don't know why I did to be honest. 
WHICH BOOK MADE YOU CRY THE MOST?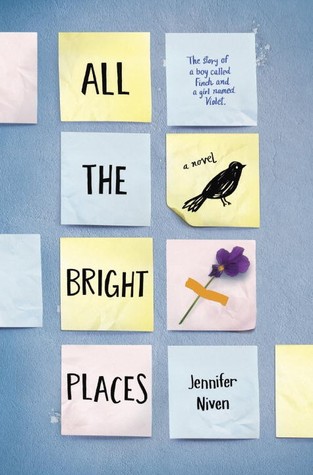 All the bright places by Jennifer Niven. This made me cry for many reasons; the mood I was in that day and the story. I was crying for a long time. It was a well written book and definitely gave you lots of emotions. I personally really enjoyed it but I know some didn't. You should check out the content warnings for mental health and suicide before you read it.
WHICH BOOK COVER DO YOU HATE THE MOST?
Hate is too strong of a word but…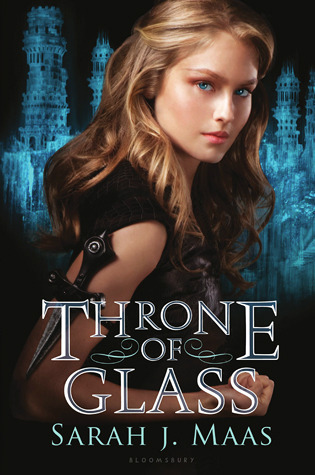 Throne of Glass— the original one because I love the new ones and it just doesn't look like a fantasy at first glance and I am not a fan of photography book covers and this wasn't a good version to me.
The Song of Achilles— it's not terrible and definitely gives of the Greek historical fiction vibe but because it looks like a textbook in a way. So I would have done it differently.
Thanks again to Sophie for tagging me and I hope you all enjoyed reading my answers.
I am not going to tag anyone today but if you fancy doing this tag, please give it a go and enjoy. And please tell me if you have done it so I can see your answers!!
---
What is a book cover you don't like? What book is your guilty pleasure? Which book made you angry?