Hey everyone!!
I am so excited to share this review with you because I loved this book!! So let's see if I can form a readable review or whether I will just scream at you.
'Aristotle and Dante Discover The Secrets Of The Universe' by Benjamin Alire Sáenz.
Find it on goodreads (do it 😉 )
Synopsis: "Aristotle is an angry teen with a brother in prison. Dante is a know-it-all who has an unusual way of looking at the world. When the two meet at the swimming pool, they seem to have nothing in common. But as the loners start spending time together, they discover that they share a special friendship—the kind that changes lives and lasts a lifetime. And it is through this friendship that Ari and Dante will learn the most important truths about themselves and the kind of people they want to be."
AAAHHHHH!!! I am in love. I wish I could find the perfect words to describe how I felt about this book because there were so many things that made this book wonderful to read. So please read this book if you haven't already.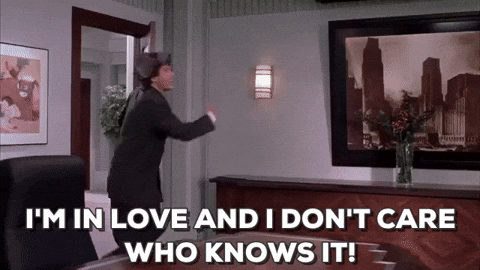 The Writing
It has a direct approach which doesn't linger on things but everything adds to the story and makes you feel something. In fact something is too small a word, it makes you feel everything. The writing was poetic but still flowed with an effortless ease. I didn't even save any quotes because I was that wrapped up in the story.
It was quite dialogue heavy as well with some quite deep conversations which I adored. Dialogue is one of my favourite bits so I was in my element. Again it was quite direct but, again, I adored it.
The Characters
They were written so wonderfully.
Aristotle is the main character and he had an abundance of qualities and felt very real. This was told in first person perspective and enhanced his character so much as you felt like you were in the shoes of him. Through seeing the world through Ari's eyes, you get to see him navigate the world. It touches on so many things from family, cultural identity, relationships and homophobia.
It is quite family based which I loved as my life has been family-orientated so I can relate to it. Also Ari's family was actually nice and I really loved the family aspect.
I found I could relate to Ari's family as well. The lack of communication between the family at times, how they always wanted to be there, being introverted and them questioning why I don't go out. It was these little things that made it so realistic and it felt like a really caring yet complex family.
Dante is obviously another big character in the book hence the title. We get to see Dante through Ari's eyes and I don't want to say too much about his character in case you haven't read it because I think you should experience the characters first-hand but he was full of love and energy. He quickly became one of those characters I just wanted to give a big hug to. In a lot of ways he in quite different to Ari and they bring out different sides to each other but always fit together really well at the same time.
Dante's family was also great. I am living for all the healthy relationships in this book.
The Plot
It's hard to talk about the plot because I personally found the story very enticing and I was in love with finding out more but it is very character driven so can be quite hard to pinpoint the plot down.  I would say it is about life. The story very much feels like you are learning about someone's actual life; it doesn't read like a fictional story if you know what I mean. It felt very real as you watch Ari navigate different aspects of his life. You are a part of Ari's journey and I loved that, it felt like a really close connection.
This is a coming-of-age story and it is perfect and it captures so many emotions that this entails. I think this story offers a lot as you watch Ari being a teenage and deal with world. It is more than just growing up and getting responsibilities. It is making realisations, being unsure, knowing everything than knowing nothing, feeling ready and feeling nowhere near ready and I think this book covered it all really well.
I fell in love with this book hard and fast. The writing ensnared me with sentences I could connect to and the whole book captured so much emotion. It wasn't in your face but let you feel all the emotions. It was a book that transported me to the characters which was a joy as the characters had so much to offer to me as a reader and person.
Again, I wish I had the perfect words to describe my thoughts for this book because I know I haven't done it justice but I can say this "Aristotle and Dante Discover The Secrets Of The Universe was a story worth every second I spent devoted it, whether when reading or thinking about it"!
As you might have guessed I am rating it:⭐⭐⭐⭐⭐
---
Have you read Aristotle and Dante Discover The Secrets Of The Universe? What did you think? Do you want to read it?
Have you got any recommendations similar to this book?