hello everyone !
I thought I would talk about how my goals for the year are going. Granted this would have been better around the mid-point of the year but *nervous laughter* fate decided now was better.
If you remember my goals post from the beginning of the year (my first ever post to reach 100 likes 😱😱😱), I'm using the same set-up from that post. Basically, I talk about reading, writing and blogging.
READING
goal one: Read 50 books
current total of books read: 48 books (I'm 12 books ahead)
on track. ✔️
goal two: complete specific reading goals.
I know I have done terribly at these goals without even looking, but I have not forgotten about them. They are goals I fully intend to focus on soon. Sometimes it takes me a while to get access to books, but I have been increasing my TBRs for these goals. Once I have finished my physical TBR (which has gotten way too out of control), I shall be able to use ebooks, my library and buy books when I want. All these will help me be more intentional with my reading.
books by indigenous authors: 5 books
adult fantasy: 5 books
non-fiction: 2 books
books featuring disabilities: 0 books
yeah, i suck. ❌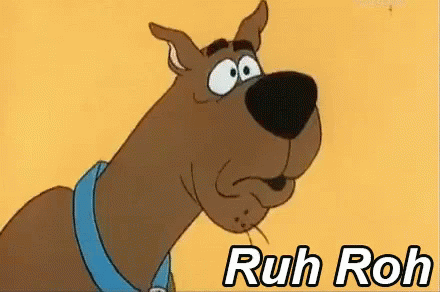 But I shall do better.
goal three: book set outside the UK and the US
total books read set outside UK or US: 5 books
or 13 books if you include fantasy (fantasy set in places reminiscence of real life places that aren't the US or UK)
I mean the goal was only to read them. I didn't request a certain number, so technically….
on track. ✔️
goal four: outside by comfort zone reading challenge
the reading challenge hosted by Caro @ The Book Cheshire Cat to encourage you to read books outside your comfort zone i.e., different genres or age groups.
total read outside by comfort zone: 25 books.
badges I've achieved (so far):
I have discovered many favourites. The Fever King by Victoria Lee had a suspenseful plot and ah-mazing characters. They were well developed allowing readers to have easy access to their pain and heart. Even the villain was developed to a high standard making their cruelty unforgettable. Jade City by Fonda Lee has one of the most well-crafted plots EVER. It lives in my head rent-free. And finally, Life As A Unicorn by Amrou Al-Kadhi. A personal memoir capturing a transformative journey full of pain, celebration and life lessons. Written with an engaging voice so anyone could fly through this book.
SUCCESS! Thank you for adult fantasies and that one historical fiction. Specifically… Jade War by Fonda Lee, The Kingdom of Copper by S. A. Chakraborty and Great Circle by Maggie Shipstead.
I enjoy reading big books, so hopefully, I will be reading some more before the end of the year.
I've read historical, literary fiction, mystery, non-fiction, sci-fi, poetry and romance.
Surprisingly, I think historical fiction has been the genre I've tried out the most. Sadly, I think I've been picking up the wrong ones as I haven't loved many.
Reading mystery, a genre I typically struggle with, was successful as I enjoyed Ace of Spades by Faridah Abike-Iyimide. I hope to try out some more. The same goes with literary fiction (luster by Raven Leilani) and poetry (i am the architect of my own destruction by Juansen Dizon). Both genres had pleasant surprises this year. Some other genres I would love to check out are horror and middle-grade.
Bingo Board….
so, on track! ✔️
Writing goals
If you remember, my goals were essentially to finish prep and begin writing my novel. I can safely say I am behind on the progress I would have ideally made by this point.
Obviously, every little progress is exciting and worthy of celebration, but I still wish the speed of my progress was better. It is not a case of "don't rush yourself" because I'm not rushing myself. I'm doing the opposite and NOT making loads of progress.
I keep hitting blocks with my world's technicalities, lore and history. Honestly, I hate that you have to think of stuff like gravity, eras and every tiny detail. I mean I do love it too. It is exciting to see the world build up and learning the rules of your own magic system, but… also deep, deep agony.
Whilst I don't like saying it, I would count this goal as a failure. ❌ I'm not saying it in a self-deprecating way, just in an 'I-need-to-organise-my-life-better' way, because I do keep struggling with it.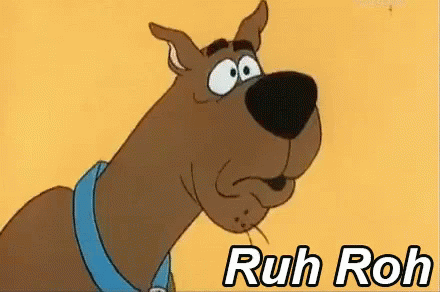 But… Onwards and upwards baby. I could have done better in the past, but let's focus my energy on the future.
Blogging
goal one: blog when you want
I've barely blogged tbh, so I let the pressure go for sure. However, I've definitely wanted to blog and didn't make time for it. I think since I've started (again, again), I've felt less pressured about blogging and just enjoyed it. It's been great. Not saying there aren't things I wouldn't change, but I feel more content with my blogging situation than I have done in the past.
goal two: blogging features
Behind the scenes, yes. Actually got them up… no.
I shall give you a little insight into what I'm planning:
Writing series ✍🏻📓✒️: a place to write about the process of my writing involving steps, tips and (hopefully shared) struggles. I think sharing my experience of writing will be satisfying and fun.
Fantasy series 🍄⚔️🐉: fantasy is my favourite, but I don't make that much time for it tbh hence I decided to make a space where I could dedicate myself 100% to it.
A new feature of the nook 🌻📒📖: deciding if you would read a list of books or not.
And… potentially 3 book-focused ones 📗📚📙. Currently undecided on the finer details. 
These next two are not to do with books which usually mean they will be less popular. Nonetheless, I'm very excited for them…
Movie series 📼🍿🎬: trying out new-to-me movies in different groups i.e., summer vacation movies and saying what I thought to them.
Music series 🎸🎵🎹: sharing album thoughts, new-to-me artists and shouting about my current favourite songs.
which one of these 'features' appeals the most to you? (I'm really curious to see what you would go for)
goal three: blogtober
Hard pass. What was I thinking?
…but, maybe next year. 😉
goal four: bookstagram
I actually changed my goal for this, and I'm going to do a whole Instagram post soon(ish). So in a way, yes but also no. If you are interested in this post, let me know. Plus, tell me what you think the best and worse thing about Instagram/Bookstagram is??
Overall for blogging, I'm going to say fail in terms of goals. ❌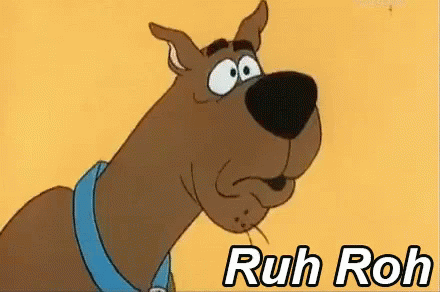 I'm not too sad about it though. It is just one of them. I am pretty happy with where I am at in terms of blogging which, after all, is the main priority.
I have to say this post didn't make me feel so good (I think the writing one disappoints me the most). 😅 2021 has really been kicking my butt. But, there is still time. Thankfully, I have had plenty of small successes and I am grateful for them (and many things). Normally, I wouldn't have done a post so focused on my own failings, so that is a success in itself. I must be growing.
Anyway, here's to a productive last few months of 2021.
What goals did you set at the start of the year? Do you track your progress?
Have you got any goals to complete by the end of the year?