HAPPY NEW YEAR !!
As I stress about moving into 2022 already, I, like most of the world, have decided to reflect on 2021. Talking about some of my favourite media from the year and just wrapping up the year that has been. This was going to be the single wrap-up post, but as always I can't shut up, so it is now two posts.
I won't be going over my goals as I covered it in this post a few months ago and I don't have the heart to go through it again.
BOOKS OF 2021
total books read in 2021: 59
books and pages read per month
I've read the least amount of books in 2021 since I've been blogging, but I am not stressed about it. I read when I want to and that's enough. I didn't keep track of my reading but StoryGraph does it for you, hence this graph. I think it is interesting to see the monthly changes in my reading. It varies a lot, with my highest at 9 and lowest at 2.
the page length of all the books I've read in 2021
I read more books under 300 pages (more graphic novels) and over 500+ (more adult fantasy). I am happy with both these changes.
the age groups of all the books I've read in 2021
I read the most adult books ever this year which I am really happy about. It has been a positive change and one I hope to carry on into 2022. I read less middle grade this year, but I would like to check more out in the future. They can be so delightful.
favourite books of 2021
GREEN BONE SAGA BY FONDA LEE
I love this book series with my whole heart. It is my new obsession. I don't think everyone will connect with the writing style, but it delivers on excellent world-building, distinct characters and a realistic, intense, ever-changing plot. It is so clever and well-crafted. Reading this series was basically my highlight of 2021.
---
THE FEVERWAKE DUOLOGY BY VICTORIA LEE
This series has the perfect balance of character and plot-driven elements. Ideal as I love the characters sooo much. Once again, they own my heart. Plus, the plot is emotional and gripping. I devoured the books… and I was in a reading slump. I think that says everything.
---
I AM THE ARCHITECT OF MY OWN DESTRUCTION BY JUANSEN DIZON
A poetry collection and I could save sooo many quotes. I love the feel and direction of this book. Truly a comfort read.
---
LIFE AS A UNICORN BY AMROU AL-KADHI
A powerful, entertaining memoir that captures so much of life. There were important messages, complex family relationships, emotional moments and learning self-love. Time slipped away when reading this book.
honourable mentions
biggest disappointments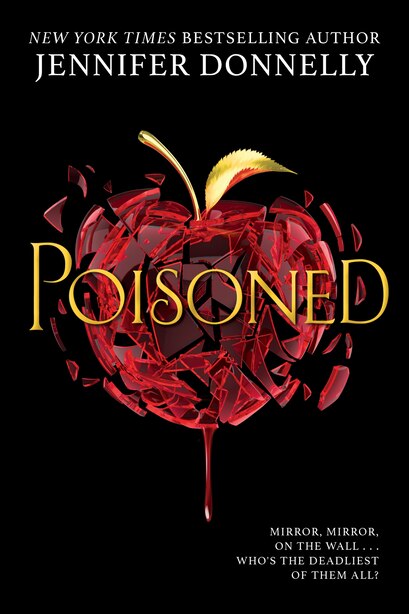 Discover all the books I've read in 2021…
OUT OF YOUR COMFORT ZONE CHALLENGE
"reading more adventurously"
How Many Books outside of my comfort zone did i read IN 2021?
38/59
… meaning I read more books outside my comfort zone than in it. *cue existential crisis about my reading comfort zone*
WHAT GENRES DID I READ IN 2021?
No surprise, fantasy is my most read genre and I am happy to say I really delved into adult fantasies in 2021. I loved it (the green bone saga is everything)!
Surprisingly I read very few contemporaries. The past couple of years I had read a lot of contemporaries, so maybe I needed a break. I have to say, I didn't miss them but nonetheless, I know they will always be a part of my reading life.
I knew historical and graphic novels would be high up on my genres read list but it wasn't a conscious choice. I really enjoyed reading graphic novels, they make me feel like a productive person when I manage one in a day. I love the art and array of genres included. The bonus of reading them alongside my graphic novel reviews series. Hopefully, the next one is coming soon. Historical has sadly been my least loved genre this year… Some I didn't gel with at all, but there were others I genuinely did like. I think I need to get better at picking which ones to add to my TBR as I think I like fast-paced ones in this genre.
WHAT GENRES DO I WANT TO TRY OUT MORE?
Non-Fiction, Horror, Mystery, Middle Grade, Romance, Classics.
…a lot of genres.
I'm not sure 2022 will be the year I manage to get to them, but hopefully, some progress will be made.
BADGES AND BINGO BOARD
I achieved all the badges and with 38 books read outside of my comfort zone, I was so close to that 40 books badge. I would call that a success, even if I do say so myself.
BLOGGING
2021 had an impromptu hiatus for 5 months, and it has been slightly rocky ever since. December was a good month blogging-wise. I love the end of the year posts, but reading and writing took a backseat. I need to work on my balance between the three.
I do enjoy making content and I have some exciting ideas for 2022. I don't think I can promise to be consistent or super active, but I hope to post weekly for the entire year. Also, to do shorter posts *I won't hold my breath on that one though*.
related

: Wordy and Whimsical did a post on what does book blogging and community mean for us? and I was lucky enough to be asked to participate. It is such a lovely post to read and it really captures the best of book blogging.
TOP 3 POSTS (IN TERMS OF 2021 STATS)
*the black & white photography challenge is because of pinterest.
MY FAVOURITES POST I'VE DONE THIS YEAR
FROM THE NOOK
Thank you for reading. Keep an eye out for my 'non-bookish' media and TV show posts coming soon. (yeah, I am dragging out the end of year posts for another week.)
What were your favourite books of 2021? What was your most read genre of 2021?