Hey everyone!!
Today I have a discussion (basically where I throw out all my emotions and thoughts onto the page and hope it makes sense). I haven't really done many discussions for books but I hope it makes sense on some level.
But this contains SPOILERS for King of Scars, so if you haven't read King of Scars by Leigh Bardugo or any books in the grishaverse (you should definitely pick them up) but go no further you definitely want to experience the book with no spoilers.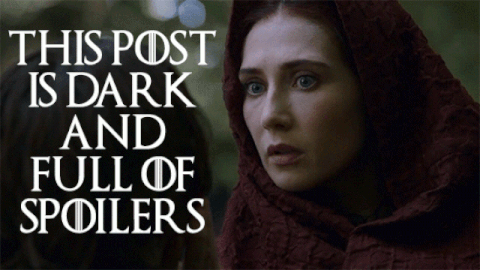 Before
This was an anticipated read for me— I loved the Grisha trilogy and the Six of Crows duology. And I was ready for more in this universe and of course it is the NIKOLAI duology and who doesn't want more Nikolai in their life???
During
I opened the first page and had a mild panic that I had forgot some essential character called Dima but all was okay. Anyone else have this???
Leigh Bardugo's writing is stuff of dreams (with the occasional nightmare to tear your heart up) and it didn't take long until I was reminded why I love Leigh's writing so much. I mean I would love to write like her. I wanted to save every quote written so what does that say? The writing is eloquent and has a great flow. She can really touch on the deeper emotions of the characters whilst also giving them funny, light hearted things to say. And I love the blend of dark emotions but with the occasional fun banter. I also love the way she ends chapters especially as it is written in multiple POV. She leaves you with a powerful sentence and you're just like tell me more straight away and that is how you end up reading until 3 in the morning.
---
Characters…
They all have clear strengths and weaknesses which I love. Complex characters to the rescue. 
NIKOLAI: Our king who no one should ever hurt. And who should have flirtatious banter with everyone. Nikolai is facing that awkward moment when you turn into a demon and try to kill everyone. But that is what friends are for— to stop you at times like that.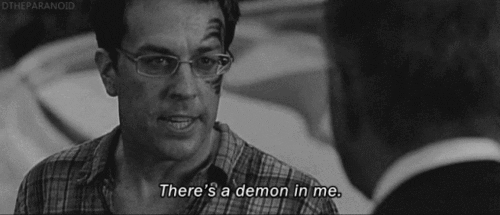 So Nikolai is hoping to save his country from well everything including himself. And he is trying to say on the throne as lots of people are trying to take it away. We saw a darker side to him but I enjoyed that– we got some insecurity about decisions, the reluctance to get married, the stress of being a king when some are trying to overthrown him (how dare they?!?) and some detail about his past which I loved.
Nikolai is willing to give everything for his country and he is working so hard. He deserves a break. He still had plenty moments of 'Nikolai-ness' which we adore– he is so clever and excellent with people– I am always ready to hear what he had to say on any topic— Potatoes, hair, how to handle a country on the brink of war— give me it all.
"Would I have the courage to look the monster in the eye"

"…you should always feel free to correct me when I make mistakes…..Don't worry… It doesn't happen often"

"He would not tell her he was afraid to be left alone with the thing he might become, and he would not ask her to leave the lamp burning, a child'd bit of magic to ward off the dark. But he was relieved when she did it anyway."

"Hope was the wind that came from nowhere to fill your sails and carry you home"
---
ZOYA: I remember enjoying reading about her character in the Grisha trilogy especially in Ruin and Rising but I never particularly pictured her as a main character but I actually loved reading from her perspective. She is an angel although angry and slightly murderous and I love it. She confident, powerful and harsh but deep, deep down she has a soft side— yessss!! I can't wait to see more from her.
"How could the world be falling apart before sunrise? It wasn't civilised"

"I'm at my most murderous on an empty stomach"

"She would not be governed by her fear. She did not have that luxury"
---
ZOYALIA: is that the official ship name???
I would never have guessed this before going in but after the first few interactions I was like…. oooohhh… this feel like the build up of loooove…. At the minute I would be happy if they were friends or if they get together. I do enjoy the scenes with the two of them because they have good banter and some deeper feelings arising. And they kind of have a bit of 'opposites attract' with their personalities and I love that. I am excited to see where it will go especially with a possible fiancée in the mix (always makes things more interesting) but I am not 100% if I would call myself a shipper yet but I feel as if I could be persuaded in the next book. What about you???
"It was just the kind of contrary, romantic nonsense he was prone to"
---
NINA: Our waffle loving queen and all the emotions she brings. Honestly I didn't expect to get hit with so much emotion in the first part. When Matthias died in Crooked Kingdom— I was sad but I reached a whole new level of sad when he was speaking to her and then she was burying him and finally when it said 'she was alone in the silence'— AHH my heart— AHH my emotions!!!
"I know how strong you are, Nina. My death will not be the thing that defeats you."
Then Nina's story progressed and I didn't expect her story to be so separate from Nikolai's story but she had a plot all to herself. What was happening to the Grisha in the factory was awful but I didn't care for the plot as much as Nikolai's so I probably preferred the other POV's as much as I like Nina. The characters she was with were nice– I did particularly have any strong feelings but I liked them all. But I think her and Hanne will just get even closer in the next book which should be good.
"One could plot violet espionage and still hope for dessert"
---
ISAAK:
An unexpected character but I really enjoyed his chapters. He seemed really sweet and I loved him pretending to be Nikolai– I thought it was a great plot line. And in his first chapter— I loved him gushing about Nikolai and then when he became Nikolai at the end I felt like shouting YASSS ISAAK— Nikolai would be proud of you. I loved how clueless he felt and watching him navigate all the ways he had to pretend to be King Nikolai was so entertaining.
"Don't panic. Kings don't panic. But you're not a king. There is still time to leap out a window.

"At night, Isaak fell into bed and lay staring at the ceiling, heart pounding, thinking of the many things he'd done wrong and the many more things he was bound to do wrong tomorrow."
I felt like he had the right amount of chapters but he had a sad ending which he didn't deserve but it wasn't focused on too much so I didn't feel too sad about it. I loved that the real Nikolai saw the knife before the death scene— I thought that was great planning and built up ALL the drama and suspense.
---
DAVID: okay I am going to say it– he is one of my most favourite secondary characters EVER— this was true in the Grisha trilogy and remained so in this book. And I love his relationship with Genya– dreamteam right here. He wasn't in it too much but I love his lines and how he is always reading. I would say I want more David but his charm is being a secondary character so I just wait for those joyous moments and smile into my book.
'"David never gives me pretty compliments" ….. "Don't I?" He patted his pocket absently "I have a list of your good qualities you gave me somewhere"'
I like whole team at the palace; David, Genya, Tomar, Tolya, Nadia, Zoya and Nikolai– I always like scenes with them all. So I am hoping for more of them.
---
Saints: well they just popped up didn't they…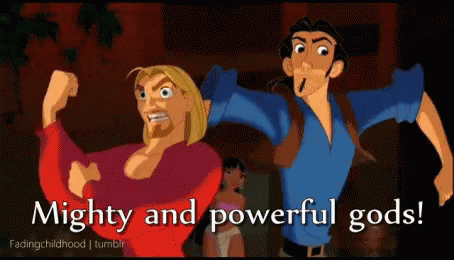 I felt like the saints weren't just going to walk happily into the sunset in the end and of course they didn't. And it is always the sweet ones– she wants power and devotion and she planned to get it but it involved murdering our favourite characters so that was not good at all. And she didn't thanks to Zoya getting dragon scales!!! Yes loving the dragon vibe and what happened to her eyes— does that make her part dragon???? Interesting. And of cause Yuri played a big part in leading them to this and it sounds like he is going to be a bit darker in the next book though.
---
All the details to the past books, the Grisha trilogy and Six of Crows– I loved those moments and my heart gave a little leap of joy. Did you just mention Kaz? Inej? Jesper? Alina?
Well I did hear it recently because the character still live on through fan culture but still….
---
The ending…. you know that feeling when there is only 50 pages left and your like this isn't going to get nicely tied up together, yes!! Well this happened with this book.
The Darkling: rises again???? Apparently. That boy has got kingdoms to destroy and hearts to break. Now personally I am not a big fan 'and he comes back to life' plot. I just think if you die, you die. But, then, the last line was "so many old friends gathered in one place………. It's good to be home" and all of a sudden I was on board and loving this new direction. I think the situation the Darkling is in will make such an interesting read. I am SO excited.
Overall I would rate this book a 4 out of 5 stars. I loved the writing and the characters. I might have preferred a different plot with Nina but I definitely enjoyed reading this and entering this world again. I felt like this book was building up to the sequel as we've built the foundation of what's to come and begun to navigate their problems (which there is a lot of).
After:
One thought only…
I. NEED. THE. NEXT. BOOK. NOW.
I am excited for what is going to happen— Nikolai getting married, how Zoya will handle it, the darkling being dark and sinister, more David scenes. I already feel like it has the potential to be better than this one. And I very much hope that all the characters have happy endings. Please.
Okay I feel like that is a good 10,000 words  *dramatic much* and I will leave you.
---
Please comment down below your thoughts on King of Scars. Who is your favourite character in this series/the Grishaverse?