🦇 October – December 🎄
HAPPY 2023! 🥳
I take a break from the "end-of-year" content to do the final quarterly wrap-up for 2022! All the books, TV and blog posts I enjoyed across the last three months. I did an October reading diary last year so the books mentioned in that post have a link to it and their review instead of me repeating myself.
my favourites
LEGENDBORN BY TRACY DEONN // October Reading Diary | books, movies, music 🎃🍁
BLOODMARKED BY TRACY DEONN // Thankfully the sequel was just as good, mostly because of the character focus, continued expansion of the magic and other twists to push the story forward. I talked about it a lot more in my books of 2022 post, but this is fastly becoming my favourite YA fantasy series.
🍄 My Books of 2022 | new favourites, the biggest disappointments & DNFs
great reads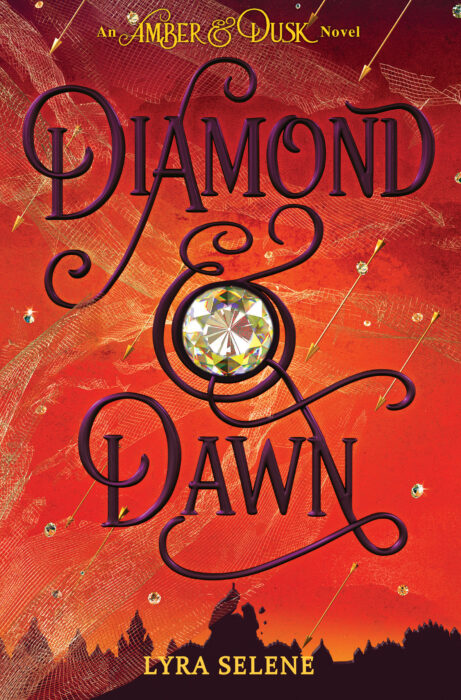 THE STAND-IN BY LILY CHU // Rom-com are quite a personal thing as everyone knows what is going to happen, so whether it is good for you depends on how enjoyable the journey is. This one was a delight for me. The main character was distinct and endearing, the plot always had something new pushing it and the romance was charming and sweet.
THE SCORPIO RACES BY MAGGIE STIEFVATER // As the cover suggests, we follow the events leading up to a special (yes I mean supernaturally gifted) horse race. I can see why it won prizes as following two characters with different abilities and reasons for the race created a dynamic set-up. Plus, I was so interested to see how it concluded and who won the race. I didn't expect it to hook me as much as it did.
GREYWAREN BY MAGGIE STIEFVATER // In all honesty, this is a biased rating because I am in love with the characters and writing so much. The plot is far from faultless but this book became my favourite of the series. Hennessy and Declan's arc were very satisfying to see. You can read more of my thoughts in my separate post.
🍄 the dreamer trilogy is not for all raven cycle fans | a piece written at 1am
DIAMOND & DAWN BY LYRA SELENE // I was undecided where to put this one at first, whether one tier lower but I stuck with this one. Whilst I think the main character appeared quite naive in this book and I was sometimes frustrated with her thoughts/decisions, I did think it was realistic to how her character type would have acted in these scenarios. Perhaps not the author's intention, but it is what I got. I do think the position of a struggling new queen was handled quite freshly and I love that the characters aren't always likeable. It gave this duology an edge which I think it should have leaned into more. Still, an entertaining read and underrated YA fantasy.
average
WHEN I WAS TEN BY FIONA CUMMINS // October Reading Diary | books, movies, music 🎃🍁
REPRIEVE BY JAMES HAN MATTSON // October Reading Diary | books, movies, music 🎃🍁
IF YOU COULD SEE THE SUN BY ANN LIANG // October Reading Diary | books, movies, music 🎃🍁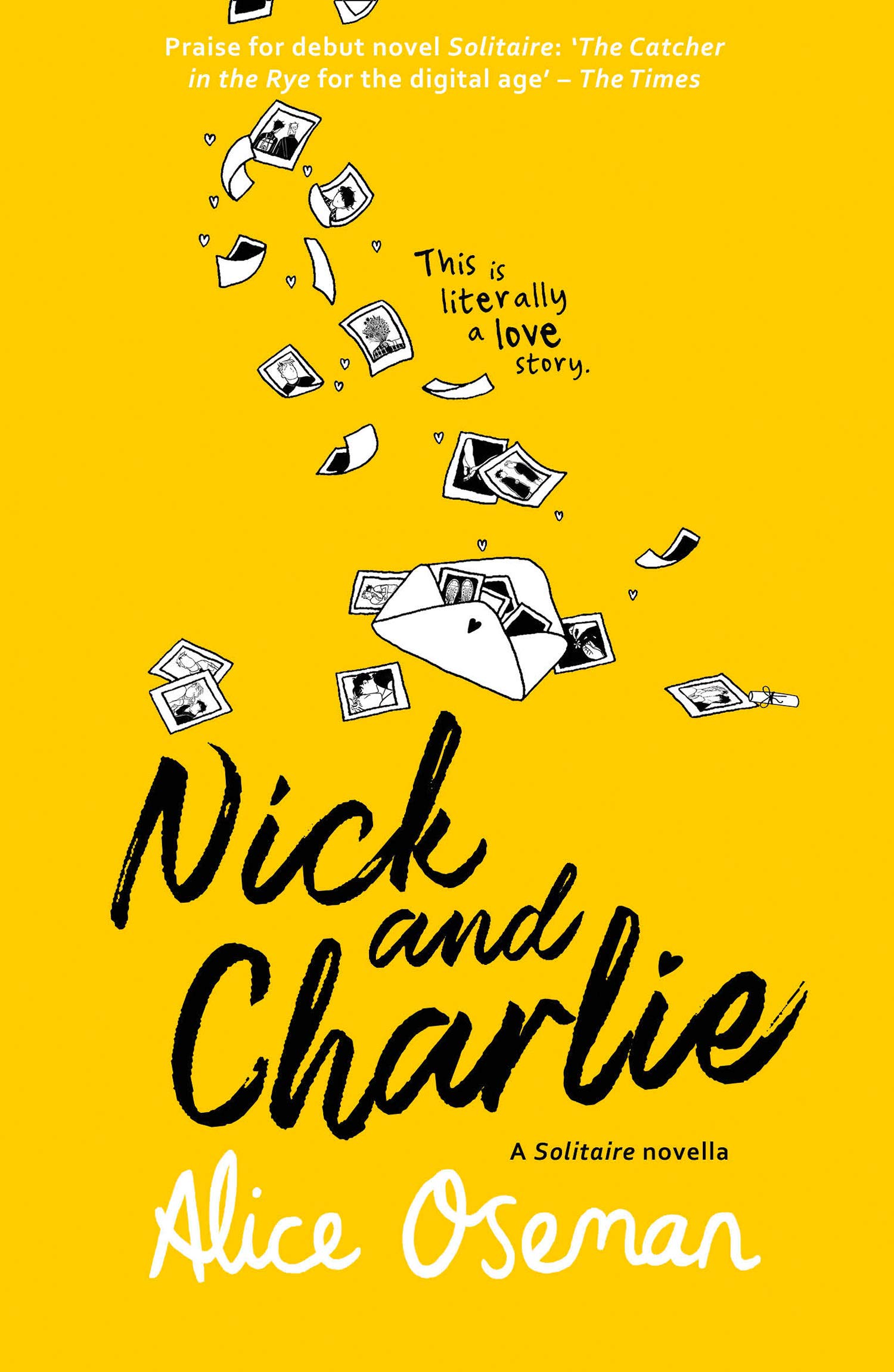 SO THIS IS EVER AFTER BY F. T. LUKENS // I adored this cover sooo much 😍 and the back was just as beautiful, but the actual book was kind of mediocre. Fun, but mediocre. It was painfully obvious the main relationship had mutual pining but the main character was convinced it was one-sided. So much so, it never felt like best friends to lovers, it just felt like two crushes dancing around each other. Therefore it missed the crucial part of friends to lovers. However, it was still sweet and as a gentle non-serious fantasy, it was fun!
PIRANESI BY SUSANNA CLARKE // This made it onto many people's favourites list and I can almost see why. The writing and character voice were clever at revealing details about the plot and human condition. But it was too predictable and the ending was too easy for me.
NICK AND CHARLIE BY ALICE OSEMAN // I should not have read this! Enthusiastic fans would enjoy this I'm sure, but it felt like a rushed third-act break-up and just as pointless. If you wanted to explore moving away from each other it deserved a proper conversation with a focus on emotions. This was not it. It wasn't bad by any means, just a bit boring to be honest. Also, the narrator for Charlie was awful; he sounded so bored. But it did teach me Aled was Welsh which feels like a very weird and wrong revelation.
not for me
THE OLD WOMAN WITH THE KNIFE BY GU BYEONG-MO // October Reading Diary | books, movies, music 🎃🍁
MY BEST FRIEND'S EXORCISM BY GRADY HENDRIX // October Reading Diary | books, movies, music 🎃🍁
HORRORSTOR BY GRADY HENDRIX // October Reading Diary | books, movies, music 🎃🍁
★★★★★
★★★★
★★★★★
★★★
RESERVATION DOGS S1 // I spoke about this show in my favourite TV series of 2022 post. Following four Native American teenagers who are trying to save up to leave their hometown. I would consider it a comedy-drama as the humour is often subtle with the focus on the show being about realism. Therefore, the characters immediately felt real and I have to watch everything they do now.
GREY'S ANATOMY S18 & S19 // Season 18 finally came onto Disney plus and whilst I would consider a few episodes duds, I think this season was the best of the modern ones. The plot made me feel on the edge of my seat and there were more stories about patients which I loved. The season finale was incredible and I would even say that episode felt like old greys. Then season 19 began to air and I do like the reenergizing of the interns. Will it be the same? No, but a good set-up for a certain character leaving.
WHAT WE DO IN THE SHADOWS S4 // Again I have already talked about this one. One of my favourite shows EVER and season 4 was a great addition. I have never been disappointed by this quirky sitcom. The Night Market was one of the best episodes of the entire show. Bring on season 5!
🍄 Top 5 TV Shows of 2022 (and top 5 continuations)
SHRILL S3 // The final season of Shrill. I felt like Annie was more unlikeable but I enjoyed how it made the story break the common mould of "rom-coms" to explore more unconventionally plots. The ending was very satisfying, whilst open, it felt like a true acknowledgement of a problem, a sweet friendship moment and being open to possibility. Even though it was a shame it got cancelled, the ending was great!
★★★★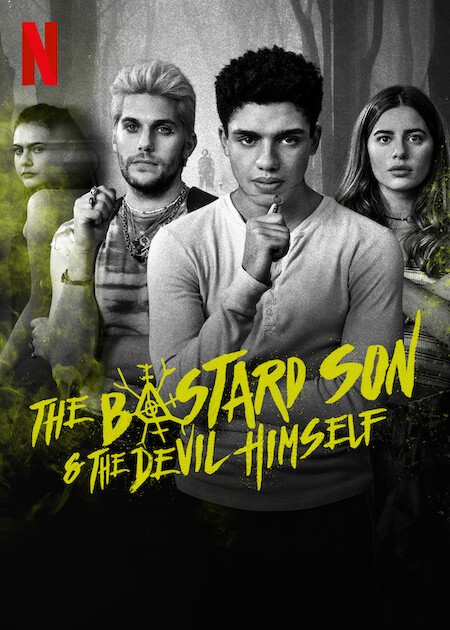 ★★★★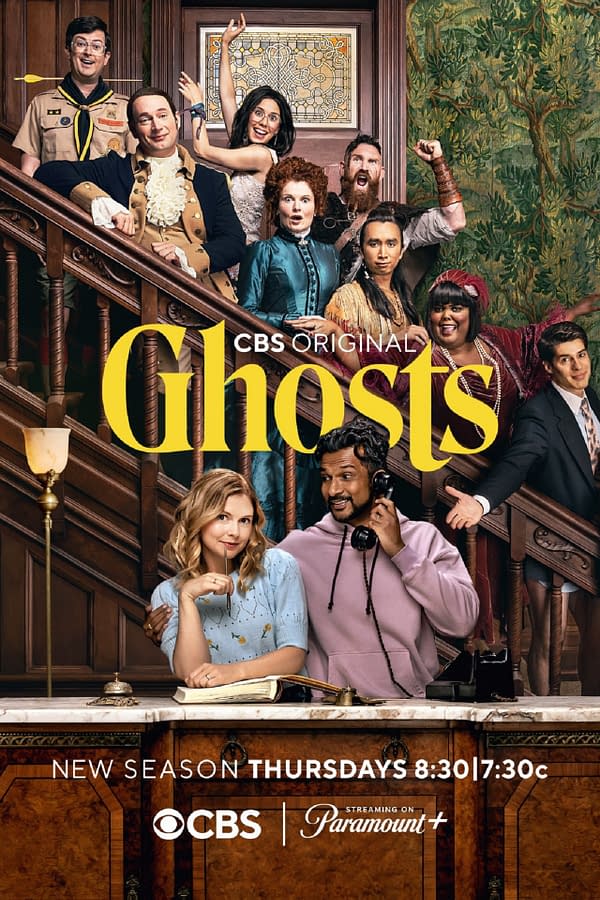 ★★★★
★★★
FRESH OFF THE BOAT // This has been my little sitcom boost when necessary. I can just put an episode on and it is charming and sweet. I love Louis and Jessica; one of the best sitcom couples. I think I recently started season 4 and there are only six seasons so not too much left.
THE BASTARD SON & THE DEVIL HIMSELF // It is such a shame Netflix cancelled this show because it had a lot of potential. Nathan, the main character, had such a good personality. He made me laugh in unexpected places a lot. The plot and relationships were really good as well. I think people would have loved it if it was promoted better.
GHOSTS US S1 // I really enjoyed the UK series so I was sceptical but curious about the US one. Thankfully, I was pleasantly surprised. It had the typical US changes; the characters are more likeable and presentable. It had more sitcom humour than wordy humour. But because it is a wacky, family-friendly show these changes worked really well. Plus, there were some different histories to explore.
OUTLANDER S6 // I'm not the biggest fan of Outlander all the time. I tend to watch it because someone else wants to and I found this season weaker than the others. It didn't have too many locations and focused on little things. It was still classic Outlander, I just believe there have been stronger plots. The finale was solid though and I think next season will be a good one.
★★★
★★★★
W.I.L.L.O.W // This show is still airing at the minute. In fact, I think I have last weeks to watch, but I wanted to talk about it now. I never watched the original movie so bear that in mind, but I enjoy this show for what it is. It is a classic fantasy plot which provides nothing new, but it doesn't take itself too seriously. It is sometimes funny, occasionally dramatic with rock music and good characters. It is an enjoyable time.
MOTHERLAND S1-3 // I only just finished this and I miss it. Following parents as they try to keep their lives in order. I love all the different personalities and how they rub along with each other. I found it very entertaining but it looks so stressful to have kids.
favourite posts I've posted
from the blogosphere:
I haven't been the most active this past quarter, but in the last week or so, I have been enjoying the end-of-year content which will probably be reflected in this section!
How was your December? Do you enjoy the end-of-year content? Are you a Grey's Anatomy fan? Have you watched all the seasons?