Hey everyone!
I am a big TV fan, it is such an immersive way to experience a story. Nowadays, TV shows get as big a budget as movies, so there are a lot of strong contenders. Here are my favourite shows of 2022!
MOON KNIGHT
Steven Grant discovers he's been granted the powers of an Egyptian moon god. But he soon finds out that these newfound powers can be both a blessing and a curse to his troubled life.
I finally caught up with Marvel's TV shows, and I really like how Marvel is trying new things creatively. Many of the shows were entertaining, but Moon Knight is my favourite. Following brand-new characters gives this an origin story feel.
The magic, mythology and exploration of mental illness in Moon Knight were captivating as they explored new areas and pushed the plot. But it was the characters who stole the show for me as they had a lot of heart and instant likeability. Steven Grant had a goofy, nerdy role which I loved. Whilst not a rare character archetype, it felt so freshly handled as he is put in the centre and handles the mystery of the show.
Oscar Isaac is 100% one of the main reasons it was an exceptional show; he acted wonderfully and deserved all the acknowledgement.
EVERYTHING I KNOW ABOUT LOVE
Follow two childhood best friends as they dive deep into bad dates, heartaches and humiliations.
This show is for the chaotic twenties, and I will always love these shows. Especially when the focus isn't on one love. As much as I can enjoy "falling for your true love" stories, there is a special kind of magic for the ones about another stage in the characters' lives. Falling for the wrong people, making mistakes, and the friendships keeping you afloat during this time. I will eat it up every time.
I think this show captured dealing with change and how it will happen even when you aren't ready for it. Sometimes it feels like a downward spiral, but as much as Maggie is messy, she is endearing. You really feel her emotions and struggles.
It was a great show about your 20s, and I recommend it to fans of Love Life, Normal People, Big Boys, Fleabag and This Way Up.
SQUID GAMES
Hundreds of cash-strapped players accept a strange invitation to compete in children's games. Inside, a tempting prize awaits with deadly high stakes. A survival game that has a whopping 45.6 billion-won prize at stake.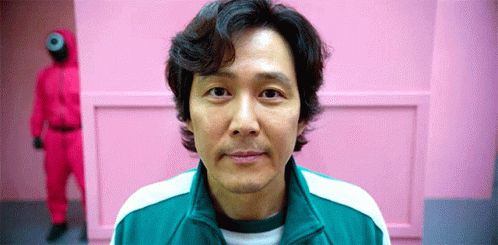 I was late to the party with Squid Games, but I echo the sentiments of the hype. It is ultimately a show about participating in childhood games with deadly consequences. This alone had a dark, entertaining thrill. But, I think it pushed itself to become a lot stronger.
A massive theme of the show is wealth, and it wasn't just how lack of wealth will make you do dangerous things. It made the conversation more elaborate. Episode number 2 really showcased the thought that went into asking why people would do this. Furthermore, the decisions made by contestants and the reveals throughout added to this.
It was well thought out, and it was filmed engagingly. It had all of my attention; the risks, the danger, the decisions and more. Plus, all the characters were soo good, I felt so attached and they weren't safe at all. ahh.. the emotions! It deserves all the hype.
THIS IS GOING TO HURT
Set on Labor Ward with all its hilarity and heart-lifting highs but also its gut-wrenching lows, the show delivers a brutally honest depiction of life as a junior doctor on the wards, and the toll the job can take back home.
Only a short series following a junior doctor in the NHS. It is powerful as it shows you the reality of the job, not a glamorised version. It is the pressure of staff shortages, long hours, and extreme exhaustion. It can be a heartbreaking watch, so I shall warn you that perhaps you need tissues, but I genuinely think it should be an essential watch for those who live in the UK.
Whilst many documentaries can show the reality, I loved how this show had dominant entertainment value too. Adam, the main character, talks to the camera in a darkly comic way at times, adding wry smiles and convincing personality. He comes across as an unlikeable character, but not without purpose. This other layer allowed more non-conventional emotions to be explored. It was smartly made, so it had to be on my favourite TV list.
RESERVATION DOGS
Comedy series about four Native American teenagers growing up on a reservation in eastern Oklahoma.
I discovered this show on an off-chance, but it was a gem. A drama show with a subtle comedic edge about teenagers growing up with things to cherish, other things to want to outrun and limited resources. It felt honest and believable, which is undoubtedly one of my favourite compliments to give to a TV show.
We follow 4 kids, each with a distant personality, who rub along (and against) each other well. It genuinely felt like looking into their lives with all the trials and tribulations. It reminded me of Atlanta with the filming style, which I loved. This style always says a lot when you pay attention.
I'm excited for the following seasons, as I only have access to season 1 at the minute. But I hope it gets all the love it deserves.
TV SERIES I LOVED CONTINUING WITH…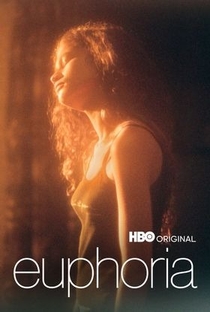 THE GREAT S2 // My favourite historic show ever. It is a comedy-drama, and it is so clever how the humour fleshes out the character and enhances the plot. This season focused more on the relationship side. There is a non-typical romance as the characters don't trust each other, tend to use each other and often get hurt along the way. But it is an excellent, engaging show, and I love it!
NEVER HAVE I EVER S3 // This is one of my top three Netflix shows, and it gets better every season. It is full of chaotic decisions, romance, lust, friends, and family. It is entertaining with lots of tangible emotions. I think it does the line of making Devi's story of growing up as messy and fun as possible to create the perfect teen show. I'm so excited to see how season 4 concludes.
STRANGER THINGS S4 // Stranger Things is iconic to watch because of the social presence in other situations. It is fun to talk about it with almost everyone else. The storyline was so good this season for part 1, and I love all the characters' roles in the show. It is a big cast now, but they used their time well between everyone. Part 2 could have been better, but I loved the emotions and reunions so much!
EUPHORIA S2 // Euphoria is highly popular but commonly called unrealistic and overly dramatised. It is (essentially) a dark, artsy look at drugs and sex in high school. Therefore, plenty of more comprehensive discussions are needed. Yet I love the entire production of this show. It almost craves unhealthy decisions, but I think it successfully shows them as harmful whilst giving consideration to why humans would make these decisions. It goes big on style, which (rightly or wrongly) is a massive thing for me. The aesthetic is so effective at creating mood, and I enjoy the vivid display of intense emotions.
WHAT WE DO IN THE SHADOWS S4 // This makes it into my favourites every year, and this year is no different. It is a wacky comedy about ancient vampires in the present day. The characters are awesome, the humour is dry, and the show is the best kind of strange. I literally couldn't ask for anything more. I am dying for season 5.
What were your favourite shows you've watched this year? Did you continue with many shows? Do you have many streaming services?