*insert witch's cackle* Welcome to a spooky post!
This is not a book tag, but a tag dedicated to all things scary. It has some really fun and unique horror questions, so I couldn't resist doing it to celebrate Halloween! It is pretty long so let's begin…
1. What is your Favourite horror or Halloween song?
I don't know many horror songs, but this new Rina Sawayama song is beautiful and fits the bill. Play it, I dare you. 😈
2. Name something you wouldn't want to run into in a dark forest or an abandoned building.
People!! Ok, fine… I think a werewolf because I have no chance of outrunning them.
3. Have you ever played with an Ouija Board?
Yes, at the school library because I am still a nerd. One of my friends obviously pushed it, other than that nothing happened.
4. Favourite horror monster or villain?
Well, I did a post on my favourite villains, but my favourite monster would probably be the classic Witch. Gothic female villains are always fun!
5. The creepiest thing that's ever happened while you were alone?
Not many creepy things have happened to me, but after a day of watching horror films at a manor house, my poster above my bed fell down on me whilst I was asleep. It was a wacky coincidence.
6. If you were dared to spend the night in a "haunted house", would you do it?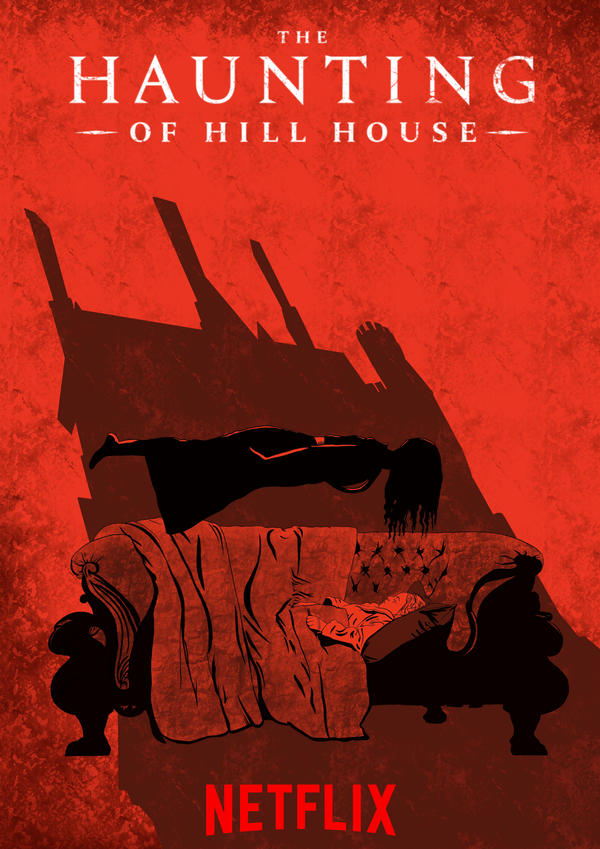 Yeah, baby! Granted, I wouldn't want to do it alone necessarily but in a group, I think it would be fun.
7. Are you superstitious?
No.
8. Do you ever see figures in your peripheral vision?
No, I don't. But, one time I woke up because of a noise outside and I think I was having a dream so I saw a figure outline at the bottom of my bed, but it was only there for a millisecond before I blinked it away.
9. Which urban legend scares you the most?
I had to search for a list of Urban Legends, I think any which feature a group of murders in one place because of the obvious reasons. Then I hate the ones where eggs are inside you, especially spider eggs.
10. Do you prefer gore or thrillers?
Gore. Thrillers' plots can be boiled down to two paragraphs because the majority of the writing is about atmosphere. It is a very talented skill, but I struggle to get invested. Gore has a lot more fast-paced action which I enjoy.
11. Do you believe in multiple dimensions or worlds?
Not particularly but I think there are some scientific theories surrounding it so I wouldn't cross it off completely but my answer is still no.
12. Ever made a potion of any sort?
No, only cooking mistakes.
13. Do you get scared easily?
Not of the supernatural, the dark or being home alone etc. But, maybe more on the confidence side, I can get nervous e.g. public speaking, or making a phone reservation.
14. Have you ever played Bloody Mary?
Yes! After reading Say Her Name by Juno Dawson, a book about Bloody Mary, I felt compelled to try it. Once again, nothing happened.
15. Do you believe in demons/the devil?
No, I feel like they are closely related to Christianity and I'm not religious, so it isn't surprising that I don't.
16. You're home alone but you hear footsteps in your house, what do you do?
Honestly, I'd need visual evidence first. My disbelief would be too strong unless it was giant banging steps. In which case "why are they being so bad at breaking into houses?", be sneaky. If it was definitely someone, I'd take me and my dog outside to call for help, I guess.
17. If you got trapped in one scary movie, which would you choose?
The Final Girls. I like the acknowledgement that I know I am in a scary movie and I get to play with the tropes.
18. If you could only wear one Halloween costume for the rest of your life, what would you be?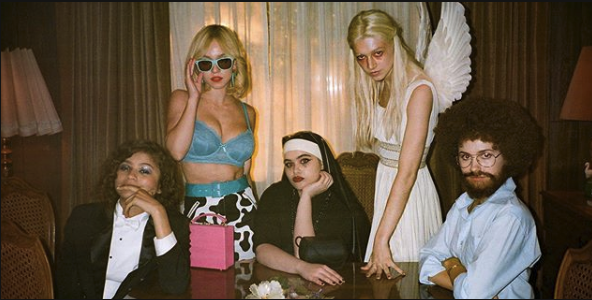 I don't know… poison ivy, samwise gamgee, strawberry shortcake, creed from the office at Halloween, Peter from 'come dine with me'. It would definitely be one of these or something else.
19. Would you ever go to a graveyard at night?
Yes, I don't find them scary and they are often on walking routes. There is no avoiding them.
20. In a zombie apocalypse what is your weapon of choice?
Axe. It is a beginner's weapon choice and good for close range and easy transportation.
21. Would you rather go to a Halloween party or go trick or treating?
Halloween party! My mum was against Trick or Treating when I was younger. Then when I did it with my friends, it wasn't that fun. A party definitely sounds better to me.
22. You're in a horror movie. Are you the final girl, the first to die, the comic relief, the sceptic, the smart one, or the killer?
Probably, the sceptic. My disbelief is strong, but honestly, I could be the first to die for that exact reason.
23. Do you have to watch something happy after watching a horror movie so you can go to sleep?
No, I don't. Maybe if I get into more intense horror movies, my answer may change.
24. Whilst watching scary movies, are you the person who yells at the characters, the person with their eyes covered the whole time, or the person who falls asleep?
Yells at the characters, but only when they are being too slow at reacting or stupid. But I'm not a regular shouter because I need to hear what is going on afterall.
25. Are you the one who gets scared or the one who does the scaring?
Both. I can creep up on someone but you can make me jump as well.
26. Favourite scary book?
I haven't read that many scary books, but Ninth House by Leigh Bardugo is the closet. A lot of dark magic and hell imagery.
27. How old were you when you saw your first horror movie?
I don't know, maybe 12? It was either Christine or Silence of the Lambs.
28. What was your first Halloween costume?
Witch. I have always been a witch. Just wear black and the hat does the work for you. Low-budget genius (or I'm cheap)! But we did play around with the face paint every year.
29. What are you going to be for Halloween this year?
I don't have any plans to dress up.
30. If you could have a spooky Halloween pet (black cat, owl, bat, rat, wolf), what would you pick?
A bat. If I could conscientiously have a bat, I would get one.
Do you like Halloween? Do you believe in ghosts or other supernatural creatures? Would you spend a night in a haunted house?