Hey everyone!
I love doing massive recommendation posts. Perhaps, I love the organisation of having all the books in one place, but I hope it can be helpful to you as well.
Whilst I don't love Dark Academia (as you may have found out in my last post 🕸️), I did find a lot of suitable books whether classic dark academia or similar vibes. Here are all the atmospheric, mysterious books set in academic settings for your reading.
🕸️ Reading Hyped Dark Academia Books | I'M SORRY FOR WHAT'S ABOUT TO HAPPEN 💀
I have ordered these recommendations from unhyped to hyped using the number of Goodreads ratings to go from lowest to highest. This is a reflection of the time I made this post [september 2022] but I thought it was interesting to see.
laertes by Carly stevens [9 ratings]
A Hamlet retelling following Laertes, finally allowing him to tell his side of the story. Set in 1920s Europe, Laertes Belleforest lives two lives: a wild, passionate one with his best friends studying Classics in Paris, and a stifling existence in the Danish court where the mercurial prince Hamlet constantly overshadows him.
Now in his last year at university, Laertes must decide the kind of man he will become. But who is he, apart from the huge personalities that surround him and the secret guilt that haunts him? When tragedy rocks Denmark, Laertes' questions are forced into focus. Like a Greek play, his story hurtles through love and wine, ghosts and revenge, toward inevitable catastrophe.
I am not a Shakespeare or Hamlet fan, but I love retellings/reimaginings following a different POV from the original. Honestly, I'm surprised to say this, but I would be excited to read this book (following some research).
a lesson in love and death by w. h. Lockwood [18 ratings]
Anna James dreamed of only two things in life: to read books and to not die. The day she is offered a scholarship to study literature at the beautiful, exclusive and gothic Endymion College is the happiest day of her life, but Anna finds it is nothing like the brochure.
Instantly thrust into a dangerous conspiracy, and sent to live in a haunted dormitory with a captivating rival, Anna struggles to keep control of her only chance at a better life and to maintain her already tenuous grip on reality. Things go from bad to worse when a séance goes awry and she finds herself pursued by a terrifying spectre. Anna finds comfort and a kindred spirit in her literature professor: young, devastatingly handsome and completely off-limits.
Anna must find a way to fight both her desire and a relentless supernatural force out for blood, all while completing her work on time to hold on to her precious scholarship.
It sounds like a dark plot with supernatural elements at play in the college. It handles a professor-student relationship which I don't like, but if it highlights the danger of these relationships correctly it could be a powerful read.
the bequest by joanna margaret [25 ratings]
Fleeing a disastrous affair with a colleague in Boston, Isabel Henley moves to Scotland to begin a PhD with a renowned feminist professor—only to learn, upon arrival, that her advisor has suffered a deadly fall. Soon after, Isabel is informed that another scholar at the university is about to publish a book on her dissertation topic, leaving her disconcerted and in search of a new subject, all while struggling to acclimate to her new home abroad.
Isabel needs a good friend during such a rocky start, and finds one when she reconnects with Rose Brewster, her charismatic classmate from undergrad. But when Rose confides to Isabel that she is in trouble, and then goes missing, Isabel's already-unsteady life is sent into a tailspin. A suicide note surfaces, followed by a coded message: Rose is alive but, unless Isabel can complete the research begun before her friend's disappearance, both women will be killed by her captors.
As Isabel follows the Rose's paper trail from Genoa to Florence and, finally, to Paris, she uncovers family secrets, the legend of an enormous cursed emerald, and a chain of betrayal and treason which parallels her own perilous present. If she can put the pieces together soon, she could solve a 400-year-old mystery—and save her and her friend's lives in the process.
Firstly, I spy a Scottish (then later more travel) setting, love it! The plot has a strong mystery aspect which probably doesn't appeal to me, especially as the character seems to be on her own the majority of the book and I much prefer characters playing off each other.
fraternity by andy mientus [28 ratings]
In the fall of 1991, Zooey Orson transfers to the Blackfriars School for Boys hoping for a fresh start following a scandal at his last school. However, he quickly learns that he isn't the only student keeping a secret. Before he knows it, he's fallen in with a group of boys who all share the same secret, one which they can only express openly within the safety of the clandestine gatherings of the Vicious Circle––the covert club for gay students going back decades. But when the boys unwittingly happen upon the headmaster's copy of an arcane occult text, they unleash an eldritch secret so terrible, it threatens to consume them all.
A queer paranormal story set during the still-raging AIDS crisis, Fraternity examines a time not so long ago when a secret brotherhood lurked in the shadows. What would Zooey and his friends do to protect their found family?
This book focuses on safe queer spaces and how society, including academia, isn't accepting. I think using academia to talk about important themes can be very impactful and makes me feel like the book is more than just an aesthetic.
the whispering dark by kelly andrew [116 ratings]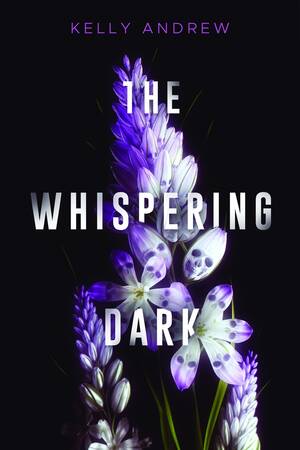 Delaney Meyers-Petrov is tired of being seen as fragile just because she's Deaf. So when she's accepted into a prestigious program at Godbole University that trains students to slip between parallel worlds, she's excited for the chance to prove herself. But her semester gets off to a rocky start as she faces professors who won't accommodate her disability, and a pretentious upperclassman fascinated by Delaney's unusual talents.
Colton Price died when he was nine years old. Quite impossibly, he woke several weeks later at the feet of a green-eyed little girl. Now, twelve years later, Delaney Meyers-Petrov has stumbled back into his orbit, but Colton's been ordered to keep far away from the new girl… and the voices she hears calling to her from the shadows.
Delaney wants to keep her distance from Colton — she seems to be the only person on campus who finds him more arrogant than charming — yet after a Godbole student turns up dead, she and Colton are forced to form a tenuous alliance, plummeting down a rabbit-hole of deeply buried university secrets. But Delaney and Colton discover the cost of opening the doors between worlds when they find themselves up against something old and nameless, an enemy they need to destroy before it tears them — and their forbidden partnership — apart.
This book is one of my most anticipated releases of 2022. It seems reminiscent of books I have loved previously like The Raven Cycle and Ninth House. I think the mystery with the 'forbidden partnership' will make for an entertaining read.
dr. edith vane and the hares of crawley hall by suzette mayr [268 ratings]
Dr. Edith Vane, scholar of English literature, is contentedly ensconced at the University of Inivea. Her dissertation on pioneer housewife memoirist Beulah Crump-Withers is about to be published, and she's on track for tenure, if only she can fill out her AAO properly. She's a little anxious, but a new floral blouse and her therapist's repeated assurance that she is the architect of her own life should fix that. All should be well, really.
Except for her broken washing machine, her fickle new girlfriend, her missing friend Coral, her backstabbing fellow professors, a cutthroat new dean—and the fact that the sentient and malevolent Crawley Hall has decided it wants them all out, and the hall and its hellish hares will stop at nothing to get rid of them.
This sounds like a very unique dark academia mostly as the aesthetic seems less 'cobwebs' and the main characters wears floral blouses. But, I love how typical mundane environments can play with mystery elements. It gives the genre a fresh spin.
if you could see the sun by ann liang [282 ratings]
Alice Sun has always felt invisible at her elite Beijing international boarding school, where she's the only scholarship student among China's most rich and influential teens. But then she starts uncontrollably turning invisible—actually invisible.
When her parents drop the news that they can no longer afford her tuition, even with the scholarship, Alice hatches a plan to monetize her strange new power—she'll discover the scandalous secrets her classmates want to know, for a price.
But as the tasks escalate from petty scandals to actual crimes, Alice must decide if it's worth losing her conscience—or even her life.
Another of my most anticipated books for 2022. I don't think I have ever followed a main character with the gift of invisibility, and using it to sell fellow students' secrets in an elite boarding school is frankly beautiful.
the cloisters by katy hays [308 ratings]
When Ann Stilwell arrives in New York City, she expects to spend her summer working as a curatorial associate at the Metropolitan Museum of Art. Instead, she finds herself assigned to The Cloisters, a gothic museum and garden renowned for its medieval art collection and its group of enigmatic researchers studying the history of divination.
Desperate to escape her painful past, Ann is happy to indulge the researchers' more outlandish theories about the history of fortune telling. But what begins as academic curiosity quickly turns into obsession when Ann discovers a hidden 15th-century deck of tarot cards that might hold the key to predicting the future. When the dangerous game of power, seduction, and ambition at The Cloisters turns deadly, Ann becomes locked in a race for answers as the line between the arcane and the modern blurs.
Firstly, a museum setting! I have never read one set in a museum so sign me up. Add in gothic, outlandish theories, fortune telling and obsession, and I'm sold.
stargazer by laurie patrou [332 ratings]
Summer 1995. Diana and Aurelle are inseparable, living together in Diana's parents' cottage on the edge of the Rocky Barrens University campus, about to start freshman year. The strength of their bond is undeniable, if unexpected: Diana is a highly ambitious, socially awkward art student while Aurelle is a more likeable, more fragile literature student and the daughter of famous artist Marianne Taylor. Plus, despite having lived next door to each other their whole lives, the girls have only grown close in the last twelve months.
As the college year progresses, their relationship becomes increasingly unstable, as do the girls themselves, threatening to unravel due to the intense feelings and complicated circumstances that underlie their bond. Yet, the biggest threat is posed by a secret one girl is keeping…
Wow, a dark academia cover that isn't just dark colours! I love the focus on a female friendship, especially one with darkness and secrets.
the society for soulless girls by laura steven [586 ratings]
Ten years ago, four students lost their lives in the infamous North Tower murders at the elite Carvell College of Arts, forcing Carvell to close its doors.
Now Carvell is reopening, and fearless student Lottie is determined to find out what really happened. But when her roommate, Alice, stumbles upon a sinister soul-splitting ritual hidden in Carvell's haunted library, the North Tower claims another victim.
Can Lottie uncover the truth before the North Tower strikes again? Can Alice reverse the ritual before her monstrous alter ego consumes her? And can they stop flirting for literally fifteen seconds in order to do this?
I really liked this author's debut which had a strong comical tone so I am intrigued about how she would write a mystery novel. The plot sounds relatively standard, but it still has plenty of buzzwords that get my interest.
a light amongst shadows by kelley york & rowan altwood [927 ratings]
James Spencer is hardly the typical "troubled youth" who ends up at Whisperwood School for Boys. Instead of hating the strict schedules and tight oversight by staff, James blossoms, quickly making friends and indulging in his love of writing, while contemplating the merits of sneaking love poems to the elusive and aloof William Esher.
The rumours about William's sexuality and opium reliance are prime gossip material amongst the third years. Rumours that only further pique James' curiosity to uncover what William is really like beneath all that emotional armour. And, when the normally collected William stumbles in one night, shaken and ranting of ghosts… James is the only one who believes him.
James himself has heard the nails dragging down his bedroom door and the sobs echoing in the halls at night. He knows others have, too, even if no one will admit it. The staff refuses to entertain such ridiculous tales, and punishment awaits anyone who brings it up.
Their fervent denial and the disappearance of students only furthers James's determination to find out what secrets Whisperwood is hiding… Especially if it means keeping William and himself from becoming the next victims.
I like that we have a protagonist who fits in easily to begin with (that's quite rare) and someone who knows they have a crush. Some self-awareness is grand. Mix in a relationship that had an air of mystery, and I want to know more. I love the strong horror element too. This would be one of my top picks.
very bad people by kit frick [929 ratings]
Six years ago, Calliope Bolan's mother drove the family van into a lake with her three daughters inside. The girls escaped, but their mother drowned, and the truth behind the "accident" remains a mystery Calliope is determined to solve. Now sixteen, she transfers to Tipton Academy, the same elite boarding school her mother once attended. Tipton promises a peek into the past and a host of new opportunities—including a coveted invitation to join Haunt and Rail, an exclusive secret society that looms over campus like a legend.

Calliope accepts, stepping into the exhilarating world of the "ghosts," a society of revolutionaries fighting for social justice. But when Haunt and Rail commits to exposing a dangerous person on campus, it becomes clear that some ghosts define justice differently than others.

As the society's tactics escalate, Calliope uncovers a possible link between Haunt and Rail and her mother's deadly crash. Now, she must question what lengths the society might go to in order to see a victory—and if the secret behind her mother's death could be buried here at Tipton.
I heard about this book from Caro @ BookCheshireCat recently and it sounds a fast paced mystery with multiple moving parts. The secret society aspect always intrigues me.
the world cannot give by tara isabella burton [1,065 ratings]
When shy, sensitive Laura Stearns arrives at St. Dunstan's Academy in Maine, she dreams that life there will echo her favourite novel, All Before Them, the sole surviving piece of writing by Byronic "prep school prophet" (and St. Dunstan's alum) Sebastian Webster, who died at nineteen, fighting in the Spanish Civil War. She soon finds the intensity she is looking for among the insular, Webster-worshipping members of the school's chapel choir, which is presided over by the charismatic, neurotic, overachiever Virginia Strauss. Virginia is as fanatical about her newfound Christian faith as she is about the miles she runs every morning before dawn. She expects nothing short of perfection from herself—and from the members of the choir.
Virginia inducts the besotted Laura into a world of transcendent music and arcane ritual, illicit cliff-diving and midnight crypt visits: a world that, like Webster's novels, finally seems to Laura to be full of meaning. But when a new school chaplain challenges Virginia's hold on the "family" she has created, and Virginia's efforts to wield her power become increasingly dangerous, Laura must decide how far she will let her devotion to Virginia go.
I love the name and cover of this book soo much. It has such an atmosphere straight off the bat. The next thing that gets my attention is the combination of shy girl meets charismatic girl~~ the extroverts adopting the introverts trope is one I adore. Especially with that dark edge so present in dark academia.
we wish you luck by caroline zancan [1,542 ratings]
It doesn't take long for the students on Fielding campus to become obsessed with Hannah, Leslie and Jimmy. The three graduate students are mysterious, inaccessible, and brilliant. Leslie, glamorous and brash, has declared that she wants to write erotica and make millions. Hannah is quietly confident, loyal, elegantly beautiful, and the person they all want to be; and Jimmy is a haunted genius with no past. After Simone—young, bestselling author and erstwhile model—shows up as a visiting professor, and after everything that happened with her, the trio only become more notorious.
Love. Death. Revenge. These age-old tropes come to life as the semesters unfold. The threesome came to study writing, to be writers, and this is the story they've woven together: of friendship and passion, of competition and envy, of creativity as life and death. Now, they submit this story, We Wish You Luck, for your reading pleasure.
Honestly, I think this premise sounds really interesting~~ the complicated ties of friendship, love and passion, especially with the "mean girls" golden trio vibe. Sadly, the reviews are a bit mixed though.
my dearest darkest by kayla cottingham [1,870 ratings]
Finch Chamberlin is the newest transfer student to the ultra-competitive Ulalume Academy… but she's also not what she seems. Months before school started, Finch and her parents got into an accident that should have left her dead at the bottom of a river. But something monstrous, and ancient, and terrifying, wouldn't let her drown. Finch doesn't know why she woke up after her heart stopped, but since dying she's felt a constant pull from the school and the surrounding town of Rainwater, like something on the island is calling to her.
Selena St. Clair sees right through Finch, and she knows something is seriously wrong with her. But despite Selena's suspicion, she feels drawn to Finch and has a sinking feeling that from now on the two will be inexplicably linked to one another.
One night Finch, Selena, and her friends accidentally summon a carnivorous creature of immense power in the depths of the school. It promises to grant every desire the girls have kept locked away in their insecure hearts―beauty, power, adoration―in exchange for a price: human body parts. But as the cost of their wanting becomes more deadly, Finch and Selena must learn to work together to stop the horror they unleashed, before it consumes the entire island.
This has a strong supernatural element with the calling of a monster from the deep. I like the new relationship aspect but not much else is calling my attention, to be honest.
the temple house vanishing by rachel donohue [2,486 ratings]
Louisa is the new scholarship student at Temple House, a drafty, imposing cliffside boarding school full of girls as chilly as the mansion itself. There is one other outsider, an intense and compelling student provocateur named Victoria, and the two girls form a fierce bond. But their friendship is soon unsettled by a young art teacher, Mr. Lavelle, whose charismatic presence ignites tension and obsession in the cloistered world of the school.
Then one day, Louisa and Mr. Lavelle vanish without a trace, never to be found. Now, on the twenty-fifth anniversary of the disappearance, one journalist—a woman who grew up on the same street as Louisa—delves into the past, determined to uncover the truth. She finds stories of jealousy and revenge, power and class. But might she find Louisa and Mr. Lavelle, too?
There is a strong mystery element and I presume a dual timeline which I love. It can make the mystery have double the amount of tension in my mind. I love the themes included as well; obsession, jealousy, and power.
the devil makes three by tori bovalino [3,065 ratings]
Tess Matheson only wants three things: time to practice her cello, for her sister to be happy, and for everyone else to leave her alone.
Instead, Tess finds herself working all summer at her boarding school library, shelving books and dealing with the intolerable patrons. The worst of them is Eliot Birch: snide, privileged, and constantly requesting forbidden grimoires. After a bargain with Eliot leads to the discovery of an ancient book in the library's grimoire collection, the pair accidentally unleash a book-bound demon.
The demon will stop at nothing to stay free, manipulating ink to threaten those Tess loves and dismantling Eliot's strange magic. Tess is plagued by terrible dreams of the devil and haunting memories of a boy who wears Eliot's face. All she knows is to stay free, the demon needs her… and he'll have her, dead or alive.
I love the title and the actual premise remains me of "The Library of the Unwritten" which I really enjoyed. Plus the combination of a 'leave me alone' woman and a snide man can be entertaining when done well.
a botantist's guide to parties and poisons by kate khavari [3,514 ratings]
London, 1923. Newly minted research assistant Saffron Everleigh attends a dinner party for the University College of London. While she expects to engage in conversations about the university's large expedition to the Amazon, she doesn't expect Mrs. Henry, one of the professors' wives to drop to the floor, poisoned by an unknown toxin.
Dr. Maxwell, Saffron's mentor, is the main suspect, having had an explosive argument with Dr. Henry a few days prior. As evidence mounts against Dr. Maxwell and the expedition's departure draws nearer, Saffron realizes if she wants her mentor's name cleared, she'll have to do it herself.
Joined by enigmatic Alexander Ashton, a fellow researcher, Saffron uses her knowledge of botany as she explores steamy greenhouses, dark gardens, and deadly poisons. Will she be able to uncover the truth or will her investigation land her on the murderer's list?
Someone determined to clear a name which has such a good 'old mystery' feel about it. Mixed in with botany which I don't think I've ever read about, so I would be interested in seeing all the plants and poisons talked about at an academic level.
as i descended by robin talley [3,503 ratings]
Maria Lyon and Lily Boiten are their school's ultimate power couple—even if no one knows it but them. Only one thing stands between them and their perfect future: campus superstar Delilah Dufrey.
Golden child Delilah is a legend at the exclusive Acheron Academy, and the presumptive winner of the distinguished Cawdor Kingsley Prize. She runs the school, and if she chose, she could blow up Maria and Lily's whole world with a pointed look, or a carefully placed word.
But what Delilah doesn't know is that Lily and Maria are willing to do anything—absolutely anything—to make their dreams come true. And the first step is unseating Delilah for the Kingsley Prize. The full scholarship, awarded to Maria, will lock in her attendance at Stanford―and four more years in a shared dorm room with Lily.
Maria and Lily will stop at nothing to ensure their victory—including harnessing the dark power long rumored to be present on the former plantation that houses their school. But when feuds turn to fatalities, and madness begins to blur the distinction between what's real and what is imagined, the girls must decide where they draw the line.
Thank you to Saima @ Stories with Saima for this recommednation. This is a MacBeth retelling for any fans out there. Power couple vs golden child. I love this setup! Especially when our main characters are willing to do anything to get what they want.
the furies by katie lowe [3,935 ratings]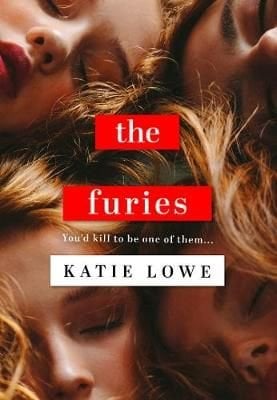 In 1998, a sixteen-year-old girl is found dead. She's posed on a swing on her boarding school's property, dressed all in white, with no known cause of death. Whispers and rumours swirl, with no answers. But there are a few who know what happened; there is one girl who will never forget.
One year earlier: a new student, Violet, steps on the campus of Elm Hollow Academy, an all-girls boarding school on the outskirts of a sleepy coastal town. This is her fresh start, her chance to begin again in the wake of tragedy, and leave her demons behind. Bright but a little strange, uncertain and desperate to fit in, she soon finds herself invited to an advanced study group, led by her alluring and mysterious art teacher, Annabel.
There, with three other girls–Alex, Grace, and Robin–the five of them delve into the school's long-buried grim history: of Greek and Celtic legends; of the school founder's "academic" interest in the occult; of gruesome 17th-century witch trials. Annabel does her best to convince the girls that her classes aren't related to ancient rites and rituals and that they are just history and mythology. But the more she tries to warn the girls off the topic, the more they drawn to it, and the possibility that they can harness magic for themselves.
Violet quickly finds herself wrapped up in this heady new world of lawless power–except she is needled by the disappearance of a former member of the group, one with whom Violet shares an uncanny resemblance. As her friends' actions take a turn for the darker and spiral out of control, she begins to wonder who she can trust, all the while becoming more deeply entangled. How far will these young girls go to protect one another…or to destroy one another?
This book gives me the impression we will follow a spiral into darkness and confusion in a thrilling way as the characters get more into the rituals. I'd give it a go.
how we fall apart by katie zhao [4,058 ratings]
Nancy Luo is shocked when her former best friend, Jamie Ruan, top-ranked junior at Sinclair Prep, goes missing and then is found dead. Nancy is even more shocked when word starts to spread that she and her friends–Krystal, Akil, and Alexander–are the prime suspects, thanks to "The Proctor," someone anonymously incriminating them via the school's social media app.
They all used to be Jamie's closest friends, and she knew each of their deepest, darkest secrets. Now, somehow The Proctor knows them, too. The four must uncover the true killer before The Proctor exposes more than they can bear and costs them more than they can afford, like Nancy's full scholarship. Soon, Nancy suspects that her friends may be keeping secrets from her, too.
Despite mixed reviews, the premise still holds up. As the 4 friends are suspected of the murder of a former friend, I think their friendship dynamic could be the strongest thing about the book. How will they interact and do they trust each other?
MADAM BY PHOEBE WYNNE [5,395 ratings]
For 150 years, high above rocky Scottish cliffs, Caldonbrae Hall has sat untouched, a beacon of excellence in an old ancestral castle. A boarding school for girls, it promises that the young women lucky enough to be admitted will emerge "resilient and ready to serve society."
Into its illustrious midst steps Rose Christie: a 26-year-old Classics teacher, Caldonbrae's new head of the department, and the first hire for the school in over a decade. At first, Rose is overwhelmed to be invited into this institution, whose prestige is unrivaled. But she quickly discovers that behind the school's elitist veneer lies an impenetrable, starkly traditional culture that she struggles to reconcile with her modernist beliefs—not to mention her commitment to educating "girls for the future."
It also doesn't take long for Rose to suspect that there's more to the secret circumstances surrounding the abrupt departure of her predecessor—a woman whose ghost lingers everywhere—than anyone is willing to let on. In her search for this mysterious former teacher, Rose instead uncovers the darkness that beats at the heart of Caldonbrae, forcing her to confront the true extent of the school's nefarious purpose, and her own role in perpetuating it.
A mysterious school setting set in Scotland (yay). I hope it would be an atmospheric read featuring ghosts and feminism.
the divines by ellie eaton [5,974 ratings]
Can we ever really escape our past?
The girls of St John the Divine, an elite English boarding school, were notorious for flipping their hair, harassing teachers, chasing boys, and chain-smoking cigarettes. They were fiercely loyal, sharp-tongued, and cuttingly humorous in the way that only teenage girls can be. For Josephine, now in her thirties, the years at St John were a lifetime ago. She hasn't spoken to another Divine in fifteen years, not since the day the school shuttered its doors in disgrace.
Yet now Josephine inexplicably finds herself returning to her old stomping grounds. The visit provokes blurry recollections of those doomed final weeks that rocked the community. Ruminating on the past, Josephine becomes obsessed with her teenage identity and the forgotten girls of her one-time orbit. With each memory that resurfaces, she circles closer to the violent secret at the heart of the school's scandal. But the more Josephine recalls, the further her life unravels, derailing not just her marriage and career, but her entire sense of self.
This book offers a unique perspective as the main character is remembering effects, dual timeline plot again which I love because it is two plots for one. I personally love the sound of the divines, with the "mean girls" feel again. I would definitely read this book.
the decagon house murders by yukito ayatsun [6,674 ratings]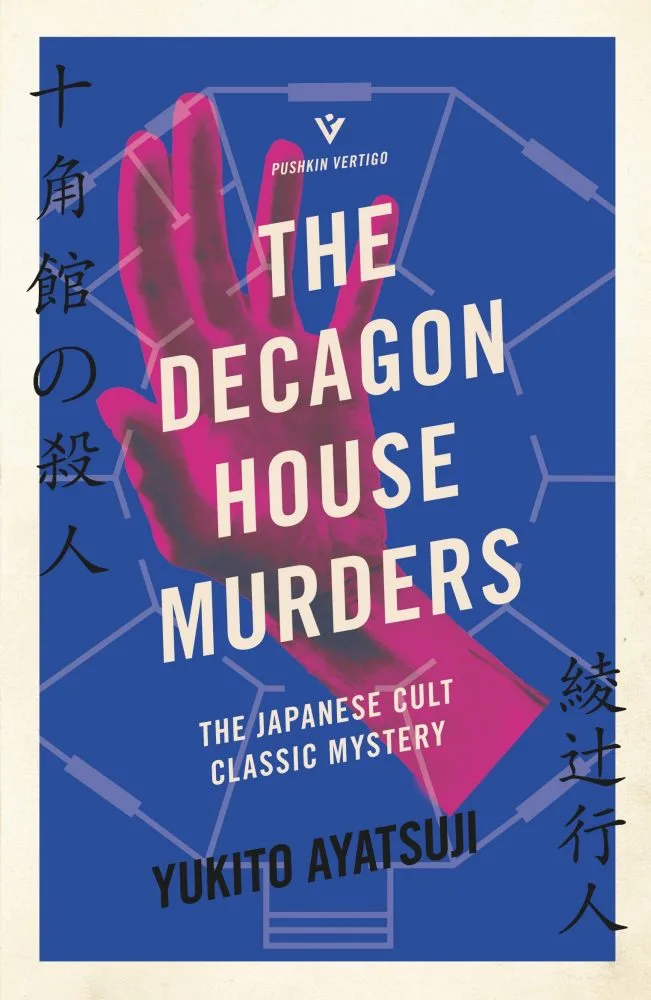 The members of a university mystery club decide to visit an island which was the site of a grisly, unsolved multiple murder the year before. They're looking forward to investigating the crime, putting their passion for solving mysteries to practical use, but before long there is a fresh murder, and soon the club-members realise they are being picked off one-by-one. The remaining amateur sleuths will have to use all of their murder-mystery expertise to find the killer before they end up dead too.
This is a playful, loving and fiendishly plotted homage to the best of golden age crime. It will delight any mystery fan looking to put their little grey cells to use.
I surprisingly love the sound of the mystery/thriller part of the book. I mean, the characters are being picked off one-by-one at the site of a grisly murder. I want to know more! Then the description "playful, loving and fiendishly" means I need it.
the mary shelley club by goldy moldavsky [6,829 ratings]
New girl Rachel Chavez is eager to make a fresh start at Manchester Prep. But as one of the few scholarship kids, Rachel struggles to fit in, and when she gets caught up in a prank gone awry, she ends up with more enemies than friends.
To her surprise, however, the prank attracts the attention of the Mary Shelley Club, a secret club of students with one objective: come up with the scariest prank to orchestrate real fear. But as the pranks escalate, the competition turns cutthroat and takes on a life of its own.
When the tables are turned and someone targets the club itself, Rachel must track down the real-life monster in their midst . . . even if it means finally confronting the dark secrets from her past.
I love that pranks have such a dominant part of this plot, especially as they plan to come up with the scariest prank! This is a youtube video I would watch, but when it goes wrong and murder is involved, it makes for a very intriguing plot.
these violent delights by micah nemerever [7,456 ratings]
When Paul and Julian meet as university freshmen in early 1970s Pittsburgh, they are immediately drawn to one another. A talented artist, Paul is sensitive and agonizingly insecure, incomprehensible to his working-class family, and desolate with grief over his father's recent death.
Paul sees the wealthy, effortlessly charming Julian as his sole intellectual equal—an ally against the conventional world he finds so suffocating. He idolizes his friend for his magnetic confidence. But as charismatic as he can choose to be, Julian is also volatile and capriciously cruel. And admiration isn't the same as trust.
As their friendship spirals into an all-consuming intimacy, Paul is desperate to protect their precarious bond, even as it becomes clear that pressures from the outside world are nothing compared with the brutality they are capable of inflicting on one another. Separation is out of the question. But as their orbit compresses and their grip on one another tightens, they are drawn to an act of irrevocable violence that will force the young men to confront a shattering truth at the core of their relationship.
I think this plot sounds so interesting, I love dark relationships where the characters are no good for each other. I mean the quote "And admiration isn't the same as trust." would have been enough to make me want to read it.
the swallows by lisa lutz [7,472 ratings]
What do you love? What do you hate? What do you want?
It starts with this simple writing prompt from Alex Witt, Stonebridge Academy's new creative writing teacher. When the students' answers raise disturbing questions of their own, Ms. Witt knows there's more going on the school than the faculty wants to see. She soon learns about The Ten–the students at the top of the school's social hierarchy–as well as their connection to something called The Darkroom.
Ms. Witt can't remain a passive observer. She finds the few girls who've started to question the school's "boys will be boys" attitude and incites a resistance that quickly becomes a movement. But just as it gains momentum, she also attracts the attention of an unknown enemy who knows a little too much about her–including what brought her to Stonebridge in the first place.
Meanwhile, Gemma, a defiant senior, has been plotting her attack for years, waiting for the right moment. Shy loner Norman hates his role in the Darkroom, but can't find the courage to fight back until he makes an unlikely alliance. And then there's Finn Ford, an English teacher with a shady reputation who keeps one eye on his literary ambitions and one on Ms. Witt.
As the school's secrets begin to trickle out, a boys-versus-girls skirmish turns into an all-out war, with deeply personal–and potentially fatal–consequences for everyone involved.
A CREATIVE WRITER MAIN CHARACTER! And a teacher! I love how the synopsis presents the school as its own mystery, hiding secrets with something called "the Darkroom". Enhanced by a discussion of "boys will be boys", which is always relevant.
the ivies by alexa done [7,742 ratings]
Everyone knows the Ivies: the most coveted universities in the United States. Far more important are the Ivies. The Ivies at Claflin Academy, that is. Five girls with the same mission: to get into the Ivy League by any means necessary. I would know. I'm one of them. We disrupt class ranks, club leaderships, and academic competitions…among other things. We improve our own odds by decreasing the fortunes of others. Because hyper-elite competitive college admissions is serious business. And in some cases, it's deadly.
A thriller about teens who will stop at nothing to get into the college of their dreams. Too bad no one told them murder isn't an extracurricular.
I believe this is a booktuber (or writer on YT) book? But this one has been relatively well received. I love the idea of girls who will do anything to get into the schools they want. I love the obsessed main character vibe, but I think how quickly they jump to murder has to be written well so it is within reason.
black chalk by christopher l. yates [9,990 ratings]
It was only ever meant to be a game played by six best friends in their first year at Oxford University; a game of consequences, silly forfeits, and childish dares. But then the game changed: The stakes grew higher and the dares more personal and more humiliating, finally evolving into a vicious struggle with unpredictable and tragic results. Now, fourteen years later, the remaining players must meet again for the final round. Who knows better than your best friends what would break you?
Despite being well-known in the dark academia community, the reviews for this book tend to be 3-star or lower mostly stating it as confusing and vaguely explained which has put me off the book, rightly or wrongly. The use of a game sounds intriguing but not enough to defeat the reviews.
gothikana by runyx [11,750 ratings]
An unusual girl. An enigmatic man. An ancient castle. What could go wrong?
An outcast her entire life, Corvina Clemm is left adrift after losing her mother. When she receives the admission letter from the mysterious University of Verenmore, she accepts it as a sign from the universe. The last thing she expects though is an olden, secluded castle on top of a mountain riddled with secrets, deceit, and death.
An enigma his entire life, Vad Deverell likes being a closed book but knowing exactly everything that happens in the university. A part-time professor working on his thesis, Vad has been around long enough to know the dangers the castle possesses. And he knows the moment his paths cross with Corvina, she's dangerous to everything that he is.
They shouldn't have caught each other's eye. They cannot be. But a chill-inducing century-old mystery forces them to collide. People have disappeared every five years for over a hundred years, and Corvina is getting clues to unraveling it all, and Vad needs to keep an eye on her.
This is giving me Dracula vibes, probably just the setting. It is important to note that this is a new adult romance, mixed with a gothic setting and mystery. Not what I usually read but it sounds like such an atmospheric, dark setting for a romance. I will probably love it or hate it, but I am willing to roll the dice.
a lesson in vengeance by victoria lee [11,934 ratings]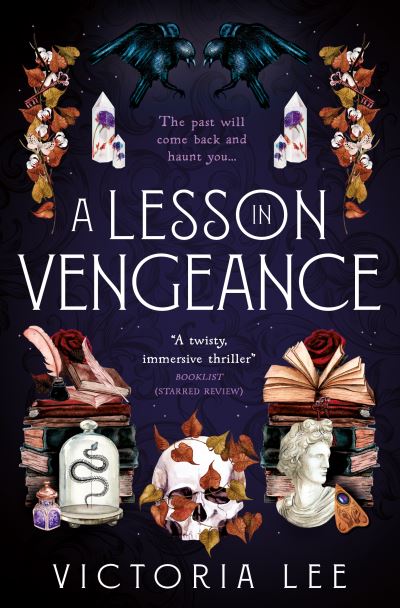 Felicity Morrow is back at Dalloway School.
Perched in the Catskill mountains, the centuries-old, ivy-covered campus was home until the tragic death of her girlfriend. Now, after a year away, she's returned to graduate. She even has her old room in Godwin House, the exclusive dormitory rumoured to be haunted by the spirits of five Dalloway students—girls some say were witches. The Dalloway Five all died mysteriously, one after another, right on Godwin grounds.
Witchcraft is woven into Dalloway's history. The school doesn't talk about it, but the students do. In secret rooms and shadowy corners, girls convene. And before her girlfriend died, Felicity was drawn to the dark. She's determined to leave that behind her now; all Felicity wants is to focus on her senior thesis and graduate. But it's hard when Dalloway's occult history is everywhere. And when the new girl won't let her forget.
It's Ellis Haley's first year at Dalloway, and she's already amassed a loyal following. A prodigy novelist at seventeen, Ellis is a so-called "method writer." She's eccentric and brilliant, and Felicity can't shake the pull she feels to her. So when Ellis asks Felicity for help researching the Dalloway Five for her second book, Felicity can't say no. Given her history with the arcane, Felicity is the perfect resource.
And when history begins to repeat itself, Felicity will have to face the darkness in Dalloway–and in herself.
I loved Victoria Lee's debut, The Fever King, so I am excited to read this boarding school mystery. Bring on the witches, sapphics, secret society and eccentric writer.
vita nostra by marina & sergey dyachenko [12,089 ratings]
While vacationing at the beach with her mother, Sasha Samokhina meets the mysterious Farit Kozhennikov under the most peculiar circumstances. The teenage girl is powerless to refuse when this strange and unusual man with an air of the sinister directs her to perform a task with potentially scandalous consequences. He rewards her effort with a strange golden coin.
As the days progress, Sasha carries out other acts for which she receives more coins from Kozhennikov. As summer ends, her domineering mentor directs her to move to a remote village and use her gold to enter the Institute of Special Technologies. Though she does not want to go to this unknown town or school, she also feels it's the only place she should be. Against her mother's wishes, Sasha leaves behind all that is familiar and begins her education.
As she quickly discovers, the institute's "special technologies" are unlike anything she has ever encountered. The books are impossible to read, the lessons obscure to the point of maddening, and the work refuses memorization. Using terror and coercion to keep the students in line, the school does not punish them for their transgressions and failures; instead, their families pay a terrible price. Yet despite her fear, Sasha undergoes changes that defy the dictates of matter and time; experiences which are nothing she has ever dreamed of . . . and suddenly all she could ever want.
I love books where the school itself is a mystery full of weird practices and obscure lessons. Obviously horrible to be in but fascinating to read about, especially mixed in with desire.
babel by r. f. kuang [12,439 ratings]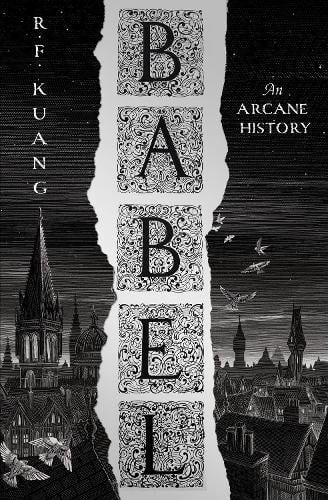 1828. Robin Swift, orphaned by cholera in Canton, is brought to London by the mysterious Professor Lovell. There, he trains for years in Latin, Ancient Greek, and Chinese, all in preparation for the day he'll enrol in Oxford University's prestigious Royal Institute of Translation — also known as Babel.
Babel is the world's centre of translation and, more importantly, of silver-working: the art of manifesting the meaning lost in translation through enchanted silver bars, to magical effect. Silver-working has made the British Empire unparalleled in power, and Babel's research in foreign languages serves the Empire's quest to colonize everything it encounters.
Oxford, the city of dreaming spires, is a fairytale for Robin; a utopia dedicated to the pursuit of knowledge. But knowledge serves power, and for Robin, a Chinese boy raised in Britain, serving Babel inevitably means betraying his motherland. As his studies progress, Robin finds himself caught between Babel and the shadowy Hermes Society, an organization dedicated to sabotaging the silver-working that supports imperial expansion. When Britain pursues an unjust war with China over silver and opium, Robin must decide: Can powerful institutions be changed from within, or does revolution always require violence? What is he willing to sacrifice to bring Babel down?
Babel! I love Kuang and the reviews for this book have been outstanding. Centred around translation and British imperialism. It sounds like it will bring forth many important points in a fantastical, academic environment. The premise has a two-side set-up with the main character in between, wanting change. I am very excited about this one!
portrait of a thief by grace d. li [13,811 ratings]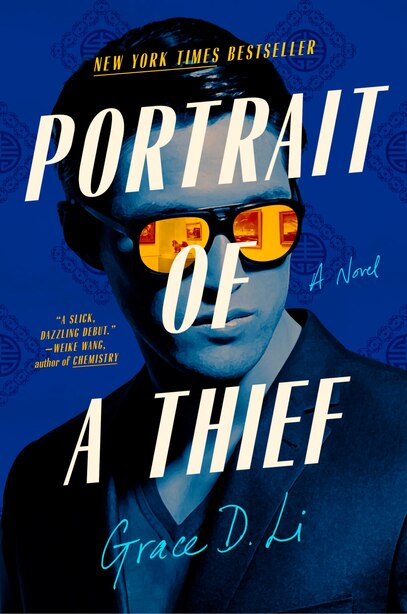 History is told by the conquerors. Across the Western world, museums display the spoils of war, of conquest, of colonialism: priceless pieces of art looted from other countries, kept even now.
Will Chen plans to steal them back.
A senior at Harvard, Will fits comfortably in his carefully curated roles: a perfect student, an art history major and sometimes artist, the eldest son who has always been his parents' American Dream. But when a mysterious Chinese benefactor reaches out with an impossible—and illegal—job offer, Will finds himself something else as well: the leader of a heist to steal back five priceless Chinese sculptures, looted from Beijing centuries ago.
His crew is every heist archetype one can imag­ine—or at least, the closest he can get. A con artist: Irene Chen, a public policy major at Duke who can talk her way out of anything. A thief: Daniel Liang, a premed student with steady hands just as capable of lockpicking as suturing. A getaway driver: Lily Wu, an engineering major who races cars in her free time. A hacker: Alex Huang, an MIT dropout turned Silicon Valley software engineer. Each member of his crew has their own complicated relationship with China and the identity they've cultivated as Chinese Americans, but when Will asks, none of them can turn him down.
Because if they succeed? They earn fifty million dollars—and a chance to make history. But if they fail, it will mean not just the loss of everything they've dreamed for themselves but yet another thwarted at­tempt to take back what colonialism has stolen.
This book explores colonisation and art which I think sounds important and fascinating. Especially as the characters come together for a heist to steal back five Chinese sculptures rooted from Bejing. Will it be success or failure? It sounds amazing. Bonus: The author's sister's TikTok is one of my highlights of 2022! 😉
the lake of dead languages by carol goodman [13,927 ratings]
Twenty years ago, Jane Hudson left the Heart Lake School for Girls in the Adirondacks after a terrible tragedy. Now she has returned to the placid, isolated shores of the lakeside school as a Latin teacher, recently separated and hoping to make a fresh start with her young daughter. But ominous messages from the past dredge up forgotten memories that will become a living nightmare.
Since freshman year, Jane and her two roommates, Lucy Toller and Deirdre Hall, were inseparable–studying the classics, performing school girl rituals on the lake, and sneaking out after curfew to meet Lucy's charismatic brother Matt. However, the last winter before graduation, everything changed. For in that sheltered, ice-encrusted wonderland, three lives were taken, all victims of senseless suicide. Only Jane was left to carry the burden of a mystery that has stayed hidden for more than two decades in the dark depths of Heart Lake.
Now pages from Jane's missing journal, written during that tragic time, have reappeared, revealing shocking, long-buried secrets. And suddenly, young, troubled girls are beginning to die again . . . as piece by piece the shattering truth slowly floats to the surface.
It has the classic plot~ return to the place of the crime and the past comes to haunt you. I am a little bored of hearing this premise now, but never say never I guess.
people like us by dana mele [14,635 ratings]
Kay Donovan may have skeletons in her closet, but the past is past, and she's reinvented herself entirely. Now she's a star soccer player whose group of gorgeous friends run their private school with effortless popularity and acerbic wit. But when a girl's body is found in the lake, Kay's carefully constructed life begins to topple.
The dead girl has left Kay a computer-coded scavenger hunt, which, as it unravels, begins to implicate suspect after suspect, until Kay herself is in the crosshairs of a murder investigation. But if Kay's finally backed into a corner, she'll do what it takes to survive. Because at Bates Academy, the truth is something you make…not something that happened.
A soccer-star main character and a computer-coded scavenger hunt are the main things that appeal to me because I haven't seen them explored in many premises. I love a scavenger hunt.
the merciless by danielle vega [15,348 ratings]
Forgive us, Father, for we have sinned.
Brooklyn Stevens sits in a pool of her own blood, tied up and gagged. No one outside of these dank basement walls knows she's here. No one can hear her scream.
Sofia Flores knows she shouldn't have gotten involved. When she befriended Riley, Grace, and Alexis on her first day at school, she admired them, with their perfect hair and their good-girl ways. They said they wanted to save Brooklyn. They wanted to help her. Sofia didn't realize they believed Brooklyn was possessed.
Now, Riley and the girls are performing an exorcism on Brooklyn—but their idea of an exorcism is closer to torture than salvation. All Sofia wants is to get out of this house. But there is no way out. Sofia can't go against the other girls . . . unless she wants to be next. . . .
An Exorcism plot with the perspective of the one who is supposedly possessed and one of the members performing the exorcism. YES.
bittersweet by Miranda Beverly-Whittemore [17,266 ratings]
On scholarship at a prestigious East Coast college, ordinary Mabel Dagmar is surprised to befriend her roommate, the beautiful, wild, blue-blooded Genevra Winslow. Ev invites Mabel to spend the summer at Bittersweet, her cottage on the Vermont estate where her family has been holding court for more than a century; it's the kind of place where children twirl sparklers across the lawn during cocktail hour. Mabel falls in love with midnight skinny-dipping, the wet dog smell that lingers near the yachts, and the moneyed laughter that carries across the still lake while fireworks burst overhead. Before she knows it, she has everything she's ever wanted: friendship, a boyfriend, access to wealth, and, most of all, for the first time in her life, the sense that she belongs.
But as Mabel becomes an insider, a terrible discovery leads to shocking violence and reveals what the Winslows may have done to keep their power intact – and what they might do to anyone who threatens them. Mabel must choose: either expose the ugliness surrounding her and face expulsion from paradise, or keep the family's dark secrets and make Ev's world her own.
This sounds like a pretty standard plot but what gets my attention is the exploration of power and privilege~~ what it means to keep it and what you would do to get it?
PLAIN BAD HEROINES BY EMILY M. DANFORTH [17,603 ratings]
Our story begins in 1902, at The Brookhants School for Girls. Flo and Clara, two impressionable students, are obsessed with each other and with a daring young writer named Mary MacLane, the author of a scandalous bestselling memoir. To show their devotion to Mary, the girls establish their own private club and call it The Plain Bad Heroine Society. They meet in secret in a nearby apple orchard, the setting of their wildest happiness and, ultimately, of their macabre deaths. This is where their bodies are later discovered with a copy of Mary's book splayed beside them, the victims of a swarm of stinging, angry yellow jackets. Less than five years later, The Brookhants School for Girls closes its doors forever—but not before three more people mysteriously die on the property, each in a most troubling way.
Over a century later, the now abandoned and crumbling Brookhants is back in the news when wunderkind writer, Merritt Emmons, publishes a breakout book celebrating the queer, feminist history surrounding the "haunted and cursed" Gilded-Age institution. Her bestselling book inspires a controversial horror film adaptation starring celebrity actor and lesbian it girl Harper Harper playing the ill-fated heroine Flo, opposite B-list actress and former child star Audrey Wells as Clara. But as Brookhants opens its gates once again, and our three modern heroines arrive on set to begin filming, past and present become grimly entangled—or perhaps just grimly exploited—and soon it's impossible to tell where the curse leaves off and Hollywood begins.
🕸️Reading Hyped Dark Academia Books | I'M SORRY FOR WHAT'S ABOUT TO HAPPEN 💀
the party by elizabeth day [18,664 ratings]
Martin Gilmour is an outsider. When he wins a scholarship to Burtonbury School, he doesn't wear the right clothes or speak with the right kind of accent. But then he meets the dazzling, popular and wealthy Ben Fitzmaurice, and gains admission to an exclusive world. Soon Martin is enjoying tennis parties and Easter egg hunts at the Fitzmaurice family's estate, as Ben becomes the brother he never had.
But Martin has a secret. He knows something about Ben, something he will never tell. It is a secret that will bind the two of them together for the best part of 25 years.
At Ben's 40th birthday party, the great and the good of British society are gathering to celebrate in a haze of champagne, drugs and glamour. Amid the hundreds of guests—the politicians, the celebrities, the old-money and newly rich—Martin once again feels that disturbing pang of not-quite belonging. His wife, Lucy, has her reservations too. There is disquiet in the air. But Ben wouldn't do anything to damage their friendship. Would he?
I love the party element. All the wealthy coming together in their privilege, jewels and extravagance. But most importantly, all the secrets and scandals. The setting wins my interest on this one.
never saw me coming by vera kurian [19,612 ratings]
Meet Chloe Sevre. She's a freshman honour student, a leggings-wearing hot girl next door, who also happens to be a psychopath. Her hobbies include yogalates, frat parties, and plotting to kill Will Bachman, a childhood friend who grievously wronged her.
Chloe is one of seven students at her DC-based college who are part of an unusual clinical study for psychopaths—students like herself who lack empathy and can't comprehend emotions like fear or guilt. The study, led by a renowned psychologist, requires them to wear smart watches that track their moods and movements.
When one of the students in the study is found murdered in the psychology building, a dangerous game of cat and mouse begins, and Chloe goes from hunter to prey. As she races to identify the killer and put her own plan into action, she'll be forced to decide if she can trust any of her fellow psychopaths—and everybody knows you should never trust a psychopath.
Self-aware psychopaths? They are part of a clinical study for psychopaths, and I can safely say I have never read a book with this premise. Especially when one of the students in the study is found dead and a game of cat-and-mouse begins. I'm already invested!
they never learn by layne fargo [19,673 ratings]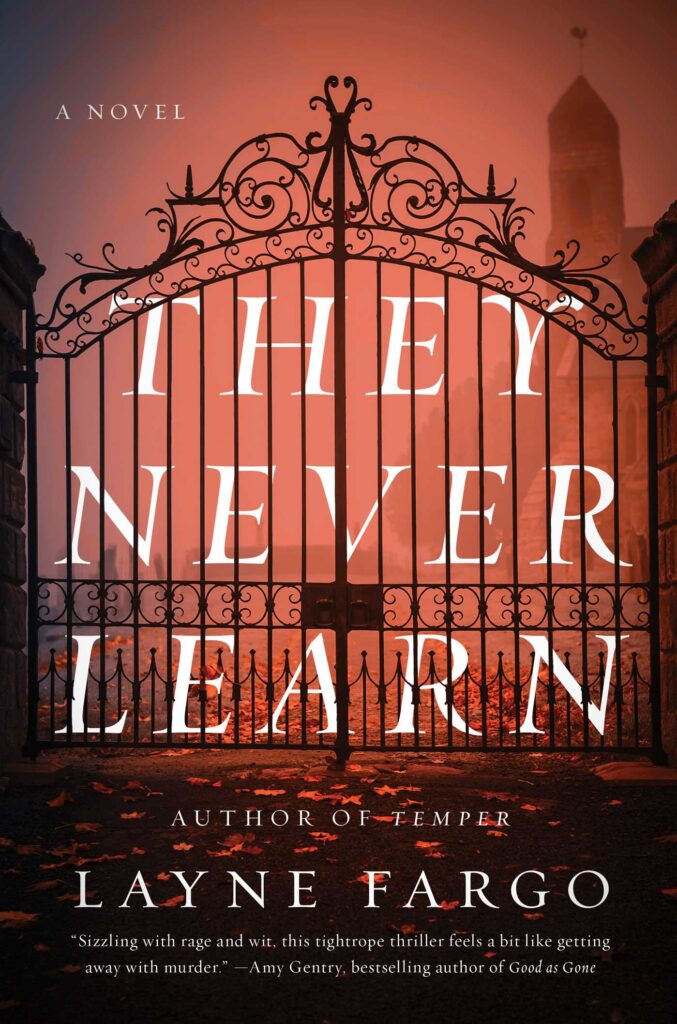 Scarlett Clark is an exceptional English professor. But she's even better at getting away with murder.
Every year, she searches for the worst man at Gorman University and plots his well-deserved demise. Thanks to her meticulous planning, she's avoided drawing attention to herself—but as she's preparing for her biggest kill yet, the school starts probing into the growing body count on campus. Determined to keep her enemies close, Scarlett insinuates herself into the investigation and charms the woman in charge, Dr. Mina Pierce. Everything's going according to her master plan… until she loses control with her latest victim, putting her secret life at risk of exposure.
Meanwhile, Gorman student Carly Schiller is just trying to survive her freshman year. Finally free of her emotionally abusive father, all Carly wants is to focus on her studies and fade into the background. Her new roommate has other ideas. Allison Hadley is cool and confident—everything Carly wishes she could be—and the two girls quickly form an intense friendship. So when Allison is sexually assaulted at a party, Carly becomes obsessed with making the attacker pay… and turning her fantasies about revenge into a reality.
A teacher decides to kill students… boys. Meticulous planning until she loses control of her latest plan. It is all about 'female revenge' and I don't not support that.
CATHERINE HOUSE BY ELISABETH THOMAS [20,994 ratings]
You are in the house and the house is in the woods.
You are in the house and the house is in you . . .
Catherine House is a school of higher learning like no other. Hidden deep in the woods of rural Pennsylvania, this crucible of reformist liberal arts study with its experimental curriculum, wildly selective admissions policy, and formidable endowment, has produced some of the world's best minds: prize-winning authors, artists, inventors, Supreme Court justices, presidents. For those lucky few selected, tuition, room, and board are free. But acceptance comes with a price. Students are required to give the House three years—summers included—completely removed from the outside world. Family, friends, television, music, even their clothing must be left behind. In return, the school promises its graduates a future of sublime power and prestige, and that they can become anything or anyone they desire.
Among this year's incoming class is Ines, who expects to trade blurry nights of parties, pills, cruel friends, and dangerous men for rigorous intellectual discipline—only to discover an environment of sanctioned revelry. The school's enigmatic director, Viktória, encourages the students to explore, to expand their minds, to find themselves and their place within the formidable black iron gates of Catherine.
For Ines, Catherine is the closest thing to a home she's ever had, and her serious, timid roommate, Baby, soon becomes an unlikely friend. Yet the House's strange protocols make this refuge, with its worn velvet and weathered leather, feel increasingly like a gilded prison. And when Baby's obsessive desire for acceptance ends in tragedy, Ines begins to suspect that the school—in all its shabby splendor, hallowed history, advanced theories, and controlled decadence—might be hiding a dangerous agenda that is connected to a secretive, tightly knit group of students selected to study its most promising and mysterious curriculum.
🕸️Reading Hyped Dark Academia Books | I'M SORRY FOR WHAT'S ABOUT TO HAPPEN 💀
three daughters of eve by elif shafak [23,015 ratings]
Peri, a married, wealthy, beautiful Turkish woman, is on her way to a dinner party at a seaside mansion in Istanbul when a beggar snatches her handbag. As she wrestles to get it back, a photograph falls to the ground–an old Polaroid of three young women and their university professor. A relic from a past–and a love–Peri had tried desperately to forget.
Three Daughters of Eve is set over an evening in contemporary Istanbul, as Peri arrives at the party and navigates the tensions that simmer in this crossroads country between East and West, religious and secular, rich and poor. Over the course of the dinner, and amidst an opulence that is surely ill-begotten, terrorist attacks occur across the city.
Competing in Peri's mind, however, are the memories invoked by her almost-lost Polaroid, of the time years earlier when she was sent abroad for the first time, to attend Oxford University. As a young woman there, she had become friends with the charming, adventurous Shirin, a fully assimilated Iranian girl, and Mona, a devout Egyptian American. Their arguments about Islam and feminism find focus in the charismatic but controversial Professor Azur, who teaches divinity, but in unorthodox ways. As the terrorist attacks come ever closer, Peri is moved to recall the scandal that tore them all apart.
I have read one of Shafak's books before and I adored the writing. This one seems to have a dual timeline plot and the past featuring the three friends sounds the most interesting to me, especially the conversations surrounding Islam and feminism.
confessions by kanae minato [23,911 ratings]
Her pupils killed her daughter. Now, she will have her revenge.
After calling off her engagement in wake of a tragic revelation, Yuko Moriguchi had nothing to live for except her only child, four-year-old Manami. Now, following an accident on the grounds of the middle school where she teaches, Yuko has given up and tendered her resignation.
But first she has one last lecture to deliver. She tells a story that upends everything her students ever thought they knew about two of their peers, and sets in motion a maniacal plot for revenge.
The tagline "Her pupils killed her daughter. Now, she will have her revenge." immediately gets my attention. I need answers and I need them now. A maniacal plot for revenge sounds tense, wild and entertaining.
the cartographers by peng shepard [31,074 ratings]
What is the purpose of a map?
Nell Young's whole life and greatest passion is cartography. Her father, Dr. Daniel Young, is a legend in the field and Nell's personal hero. But she hasn't seen or spoken to him ever since he cruelly fired her and destroyed her reputation after an argument over an old, cheap gas station highway map.
But when Dr. Young is found dead in his office at the New York Public Library, with the very same seemingly worthless map hidden in his desk, Nell can't resist investigating. To her surprise, she soon discovers that the map is incredibly valuable and exceedingly rare. In fact, she may now have the only copy left in existence… because a mysterious collector has been hunting down and destroying every last one—along with anyone who gets in the way.
But why? To answer that question, Nell embarks on a dangerous journey to reveal a dark family secret and discovers the true power that lies in maps…
Maps are not something I consider a lot of the time so I am definitely curious about seeing a book focusing on them. It would be very different for me.
in my dreams I hold a knife by Ashley instead [37,565 ratings]
A college reunion turns dark and deadly in this chilling and propulsive suspense novel about six friends, one unsolved murder, and the dark secrets they've been hiding from each other—and themselves—for a decade.
Ten years after graduation, Jessica Miller has planned her triumphant return to southern, elite Duquette University, down to the envious whispers that are sure to follow in her wake. Everyone is going to see the girl she wants them to see—confident, beautiful, indifferent—not the girl she was when she left campus, back when Heather's murder fractured everything, including the tight bond linking the six friends she'd been closest to since freshman year. Ten years ago, everything fell apart, including the dreams she worked for her whole life—and her relationship with the one person she wasn't supposed to love.
But not everyone is ready to move on. Not everyone left Duquette ten years ago, and not everyone can let Heather's murder go unsolved. Someone is determined to trap the real killer, to make the guilty pay. When the six friends are reunited, they will be forced to confront what happened that night—and the years' worth of secrets each of them would do anything to keep hidden.
A college reunion where someone is determined to make the killer from the past pay. Full of old friends and secrets. It sounds like an interesting setup if the execution is well-done.
ace of spades by faridah àbíké-íyímídé [51,723 ratings]
Welcome to Niveus Private Academy, where money paves the hallways, and the students are never less than perfect. Until now. Because anonymous texter, Aces, is bringing two students' dark secrets to light.
Talented musician Devon buries himself in rehearsals, but he can't escape the spotlight when his private photos go public. Head girl Chiamaka isn't afraid to get what she wants, but soon everyone will know the price she has paid for power.
Someone is out to get them both. Someone who holds all the aces. And they're planning much more than a high-school game…
I've finally read one and I really enjoyed it. The characters and themes stole the show, making it an addictive read. The strength of the mystery was in how it was written. The reveals, whilst told in a tantalising way, weren't about the 'shock factor'. They were more than that. It was linked to a wider conversation about society and institutional racism.
BUNNY BY MONA AWAD [64,636 ratings]
Samantha Heather Mackey couldn't be more of an outsider in her small, highly selective MFA program at New England's Warren University. A scholarship student who prefers the company of her dark imagination to that of most people, she is utterly repelled by the rest of her fiction writing cohort–a clique of unbearably twee rich girls who call each other "Bunny," and seem to move and speak as one.
But everything changes when Samantha receives an invitation to the Bunnies' fabled "Smut Salon," and finds herself inexplicably drawn to their front door–ditching her only friend, Ava, in the process. As Samantha plunges deeper and deeper into the Bunnies' sinister yet saccharine world, beginning to take part in the ritualistic off-campus "Workshop" where they conjure their monstrous creations, the edges of reality begin to blur. Soon, her friendships with Ava and the Bunnies will be brought into deadly collision.
The spellbinding new novel from one of our most fearless chroniclers of the female experience, Bunny is a down-the-rabbit-hole tale of loneliness and belonging, friendship and desire, and the fantastic and terrible power of the imagination.
🕸️Reading Hyped Dark Academia Books | I'M SORRY FOR WHAT'S ABOUT TO HAPPEN 💀
LEGENDBORN BY TRACY DEONN [67,554 ratings]
After her mother dies in an accident, sixteen-year-old Bree Matthews wants nothing to do with her family memories or childhood home. A residential program for bright high schoolers at UNC–Chapel Hill seems like the perfect escape—until Bree witnesses a magical attack her very first night on campus.
A flying demon feeding on human energies.
A secret society of so called "Legendborn" students that hunt the creatures down.
And a mysterious teenage mage who calls himself a "Merlin" and who attempts—and fails—to wipe Bree's memory of everything she saw.
The mage's failure unlocks Bree's own unique magic and a buried memory with a hidden connection: the night her mother died, another Merlin was at the hospital. Now that Bree knows there's more to her mother's death than what's on the police report, she'll do whatever it takes to find out the truth, even if that means infiltrating the Legendborn as one of their initiates.
She recruits Nick, a self-exiled Legendborn with his own grudge against the group, and their reluctant partnership pulls them deeper into the society's secrets—and closer to each other. But when the Legendborn reveal themselves as the descendants of King Arthur's knights and explain that a magical war is coming, Bree has to decide how far she'll go for the truth and whether she should use her magic to take the society down—or join the fight.
🕸️Reading Hyped Dark Academia Books | I'M SORRY FOR WHAT'S ABOUT TO HAPPEN 💀
THE ATLAS SIX BY OLIVIE BLAKE [76,665 ratings]
the Alexandrian Society is a secret society of magical academicians, the best in the world. Their members are caretakers of lost knowledge from the greatest civilizations of antiquity. And those who earn a place among their number will secure a life of wealth, power, and prestige beyond their wildest dreams. Each decade, the world's six most uniquely talented magicians are selected for initiation – and here are the chosen few…
– Libby Rhodes and Nicolás Ferrer de Varona: inseparable enemies, cosmologists who can control matter with their minds.
– Reina Mori: a naturalist who can speak the language of life itself.
– Parisa Kamali: a mind reader whose powers of seduction are unmatched.
– Tristan Caine: the son of a crime kingpin who can see the secrets of the universe.
– Callum Nova: an insanely rich pretty boy who could bring about the end of the world. He need only ask.
When the candidates are recruited by the mysterious Atlas Blakely, they are told they must spend one year together to qualify for initiation. During this time, they will be permitted access to the Society's archives and judged on their contributions to arcane areas of knowledge. Five, they are told, will be initiated. One will be eliminated. If they can prove themselves to be the best, they will survive. Most of them.
🕸️Reading Hyped Dark Academia Books | I'M SORRY FOR WHAT'S ABOUT TO HAPPEN 💀
A DEADLY EDUCATION BY NAOMI NOVIK [103,373 ratings]
Lesson One of the Scholomance: Learning has never been this deadly.
A Deadly Education is set at Scholomance, a school for the magically gifted where failure means certain death (for real) — until one girl, El, begins to unlock its many secrets.
There are no teachers, no holidays, and no friendships, save strategic ones. Survival is more important than any letter grade, for the school won't allow its students to leave until they graduate… or die! The rules are deceptively simple: Don't walk the halls alone. And beware of the monsters who lurk everywhere.
El is uniquely prepared for the school's dangers. She may be without allies, but she possesses a dark power strong enough to level mountains and wipe out millions. It would be easy enough for El to defeat the monsters that prowl the school. The problem? Her powerful dark magic might also kill all the other students.
🕸️Reading Hyped Dark Academia Books | I'M SORRY FOR WHAT'S ABOUT TO HAPPEN 💀
If WE WERE VILLAINS BY M. L. RIO [105,284 ratings]
Oliver Marks has just served ten years in jail – for a murder he may or may not have committed. On the day he's released, he's greeted by the man who put him in prison. Detective Colborne is retiring, but before he does, he wants to know what really happened a decade ago.
As one of seven young actors studying Shakespeare at an elite arts college, Oliver and his friends play the same roles onstage and off: hero, villain, tyrant, temptress, ingenue, extra. But when the casting changes, and the secondary characters usurp the stars, the plays spill dangerously over into life, and one of them is found dead. The rest face their greatest acting challenge yet: convincing the police, and themselves, that they are blameless.
🕸️Reading Hyped Dark Academia Books | I'M SORRY FOR WHAT'S ABOUT TO HAPPEN 💀
truly devious by Maureen johnson [107,386 ratings]
Ellingham Academy is a famous private school in Vermont for the brightest thinkers, inventors, and artists. It was founded by Albert Ellingham, an early twentieth-century tycoon, who wanted to make a wonderful place full of riddles, twisting pathways, and gardens. "A place," he said, "where learning is a game."
Shortly after the school opened, his wife and daughter were kidnapped. The only real clue was a mocking riddle listing methods of murder, signed with the frightening pseudonym "Truly, Devious." It became one of the great unsolved crimes of American history.
True-crime aficionado Stevie Bell is set to begin her first year at Ellingham Academy, and she has an ambitious plan: She will solve this cold case. That is, she will solve the case when she gets a grip on her demanding new school life and her housemates: the inventor, the novelist, the actor, the artist, and the jokester. But something strange is happening. Truly Devious makes a surprise return, and death revisits Ellingham Academy. The past has crawled out of its grave. Someone has gotten away with murder.
I've heard a lot about this book. It seems to be *the* boarding school murder mystery for YA books. I've never quite decided if I want to read it or not, but maybe one day.
ninth house by Leigh bardugo [182,602 ratings]
Galaxy "Alex" Stern is the most unlikely member of Yale's freshman class. Raised in the Los Angeles hinterlands by a hippie mom, Alex dropped out of school early and into a world of shady drug dealer boyfriends, dead-end jobs, and much, much worse. By age twenty, in fact, she is the sole survivor of a horrific, unsolved multiple homicide. Some might say she's thrown her life away. But at her hospital bed, Alex is offered a second chance: to attend one of the world's most elite universities on a full ride. What's the catch, and why her?
Still searching for answers to this herself, Alex arrives in New Haven tasked by her mysterious benefactors with monitoring the activities of Yale's secret societies. These eight windowless "tombs" are well-known to be haunts of the future rich and powerful, from high-ranking politicos to Wall Street and Hollywood's biggest players. But their occult activities are revealed to be more sinister and more extraordinary than any paranoid imagination might conceive.
Another book I have read and loved. A story that captured magic in a realistic light by covering the dark and light sides of it. The characters were all so interesting on their own and how they interacted with each other. I loved them and I really enjoyed the mystery mixed with the paranormal.
THE SECRET HISTORY BY DONNA TARTT [482,305 ratings]
~
Under the influence of their charismatic classics professor, a group of clever, eccentric misfits at an elite New England college discover a way of thinking and living that is a world away from the humdrum existence of their contemporaries. But when they go beyond the boundaries of normal morality they slip gradually from obsession to corruption and betrayal, and at last—inexorably—into evil.
~
🕸️Reading Hyped Dark Academia Books | I'M SORRY FOR WHAT'S ABOUT TO HAPPEN 💀
Do you like dark academia books? What are your favourite ones? Do you prefer mystery or supernatural? Have you found any new recommendations from this post?