Welcome to The Nook. This is the one area of this blog that is Sophie-free because it is run by Beth (Sophie's sister, for any wondering). This feature is free for me to talk about anything I want… Life, tropical fish, TV and, of course, books.
Greetings all you lovely folk,
As the season changes into a brisker and more orange one, we thought it would be fun to get some essence of Hallowe'en in this post – read on for some bloody fun [vampire pun, as opposed to using my lingo popular with the over 60s the world over].
Welcome to the feature where I am given a list of books within a current theme and decide if I would read the books (or not). Essentially, you can watch me discover my TBR… or not.
Today's theme:
VAMPIRES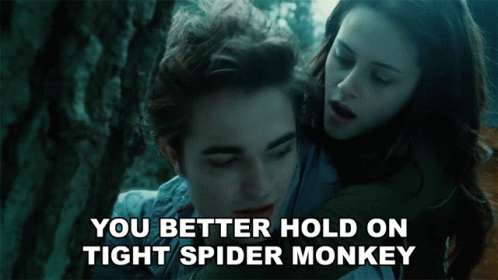 Vampires are already iconic, let's see what else there is to discover in this world (and by that I mean, BOOKS)…
BOOK ONE: a dowry of blood by s. t. gibson
A lyrical and dreamy reimagining of Dracula's brides, A Dowry of Blood is a story of desire, obsession, and emancipation.
Saved from the brink of death by a mysterious stranger, Constanta is transformed from a medieval peasant into a bride fit for an undying king. But when Dracula draws a cunning aristocrat and a starving artist into his web of passion and deceit, Constanta realizes that her beloved is capable of terrible things. Finding comfort in the arms of her rival consorts, she begins to unravel their husband's dark secrets.
With the lives of everyone she loves on the line, Constanta will have to choose between her own freedom and her love for her husband. But bonds forged by blood can only be broken by death.
Without even reading the 'blurb' I was hooked just by the cover, how dark and twisty and deliciously intriguing. After reading the plot, I stand by the decision 'to read'- I love a good internal conflict and it seems there's a lot to discover.
BOOK TWO: certain dark things by silvia moreno-garcia
From the New York Times bestselling author of Mexican Gothic comes a pulse-pounding neo-noir that reimagines vampire lore.
Welcome to Mexico City, an oasis in a sea of vampires. Domingo, a lonely garbage-collecting street kid, is just trying to survive its heavily policed streets when a jaded vampire on the run swoops into his life. Atl, the descendant of Aztec blood drinkers, is smart, beautiful, and dangerous. Domingo is mesmerized.
Atl needs to quickly escape the city, far from the rival narco-vampire clan relentlessly pursuing her. Her plan doesn't include Domingo, but little by little, Atl finds herself warming up to the scrappy young man and his undeniable charm. As the trail of corpses stretches behind her, local cops and crime bosses both start closing in.
Vampires, humans, cops, and criminals collide in the dark streets of Mexico City. Do Atl and Domingo even stand a chance of making it out alive? Or will the city devour them all?
For this book I'm saying 'to read' again, as I like the sound of an unlikely pairing that warm to one another – it's always so fun to see relationships (in all forms) grow, and then sprinkle on some relentless pursuing from some good enemies and there's a lot to get your teeth into, as it were. It sounds like this book has the potential for some very good baddies.
BOOK THREE: silver under nightfall by rin chupeco
Remy Pendergast is many things: the only son of the Duke of Valenbonne (though his father might wish otherwise), an elite bounty hunter of rogue vampires, and an outcast among his fellow Reapers. His mother was the subject of gossip even before she eloped with a vampire, giving rise to the rumors that Remy is half-vampire himself. Though the kingdom of Aluria barely tolerates him, Remy's father has been shaping him into a weapon to fight for the kingdom at any cost.
When a terrifying new breed of vampire is sighted outside of the city, Remy prepares to investigate alone. But then he encounters the shockingly warmhearted vampire heiress Xiaodan Song and her infuriatingly arrogant fiancé, vampire lord Zidan Malekh, who may hold the key to defeating the creatures—though he knows associating with them won't do his reputation any favors. When he's offered a spot alongside them to find the truth about the mutating virus Rot that's plaguing the kingdom, Remy faces a choice.
It's one he's certain he'll regret.
But as the three face dangerous hardships during their journey, Remy develops fond and complicated feelings for the couple. He begins to question what he holds true about vampires, as well as the story behind his own family legacy. As the Rot continues to spread across the kingdom, Remy must decide where his loyalties lie: with his father and the kingdom he's been trained all his life to defend or the vampires who might just be the death of him.
This had me at 'infuriatingly arrogant fiancé' and I don't want to look too deep into my psyche to understand why – but I love a trio where one of the members has a challenging trait, I think you can have a lot of fun with it as the characters bounce off each other. Another book with a classic 'do I choose what I know, or what's right' and I'm here for it.
BOOK FOUR: woman, eating by claire kohda
Lydia is hungry. She's always wanted to try Japanese food. Sashimi, ramen, onigiri with sour plum stuffed inside – the food her Japanese father liked to eat. And then there is bubble tea and iced-coffee, ice cream and cake, and foraged herbs and plants, and the vegetables grown by the other young artists at the London studio space she is secretly squatting in. But, Lydia can't eat any of these things. Her body doesn't work like those of other people. The only thing she can digest is blood, and it turns out that sourcing fresh pigs' blood in London–where she is living away from her vampire mother for the first time – is much more difficult than she'd anticipated.
Then there are the humans–the other artists at the studio space, the people at the gallery she interns at, the strange men that follow her after dark, and Ben, a boyish, goofy-grinned artist she is developing feelings for. Lydia knows that they are her natural prey, but she can't bring herself to feed on them. In her windowless studio, where she paints and studies the work of other artists, binge-watches Buffy the Vampire Slayer and videos of people eating food on YouTube and Instagram, Lydia considers her place in the world. She has many of the things humans wish for–perpetual youth, near-invulnerability, immortality–but, she is miserable; she is lonely; and she is hungry–always hungry.
As Lydia develops as a woman and an artist, she will learn that she must reconcile the conflicts within her–between her demon and human sides, her mixed ethnic heritage, and her relationship with food, and, in turn, humans if she is to find a way to exist in the world. Before any of this, however, she must eat.
Love the concept of this, seems to have a modern-realistic take to a fantasy concept and also I LOVE FOOD, however, I'm going to lean on 'not read' for this one, with the fixation on food, I feel like it would lead to me raiding my cupboards at home between chapters! (Albeit blood isn't exactly the same as munching on biscuits). The same sort of effect the Bake Off has, a dangerous show and a dangerous book (in the best way).
BOOK FIVE: wander this world by g. l. tomas
Some people are just attracted to darkness…
Penley thought he had his life figured out. So why does his world turn upside down when Melanie Blue walks back in it?
Melanie's lived a thousand lives–possibly taken even more. Targeted by a serial killer, she'll find she has more to worry about than resisting own her nature.
When Penley and Melanie's paths collide, they'll find that want and need often lead to the same thing.
Will Melanie lose everything when she meets her match?
This one has scared me – between the Ruby red cover and the serial killer storyline, I have a suspicion this one may make me duck under the covers and jump at every noise in the night, my nervous disposition couldn't take too much spookiness!
Have you read any of these books? Did you enjoy them? How do you find books for your TBR?