Welcome fellow fantasy enthusiasts and other mortals who have found my blog,
This is the special section on my blog dedicated to the beauty of fantasy stories. Please stick around to share the love, find new favourites and discuss all the details.
‧₊˚✧ explore all the fantasy posts ✧˚₊‧
・。.・゜✭・.
today's topic:
my favourite young adult fantasy books
Throughout my teen years, I became a massive fan of fantasy and naturally, young adult fantasy books had a huge role in paving the way for my fantasy obsessions. Therefore, I am sharing some of my top recommendations for you.
・。.・゜✭・.
An Ember in the Ashes by sabaa tahir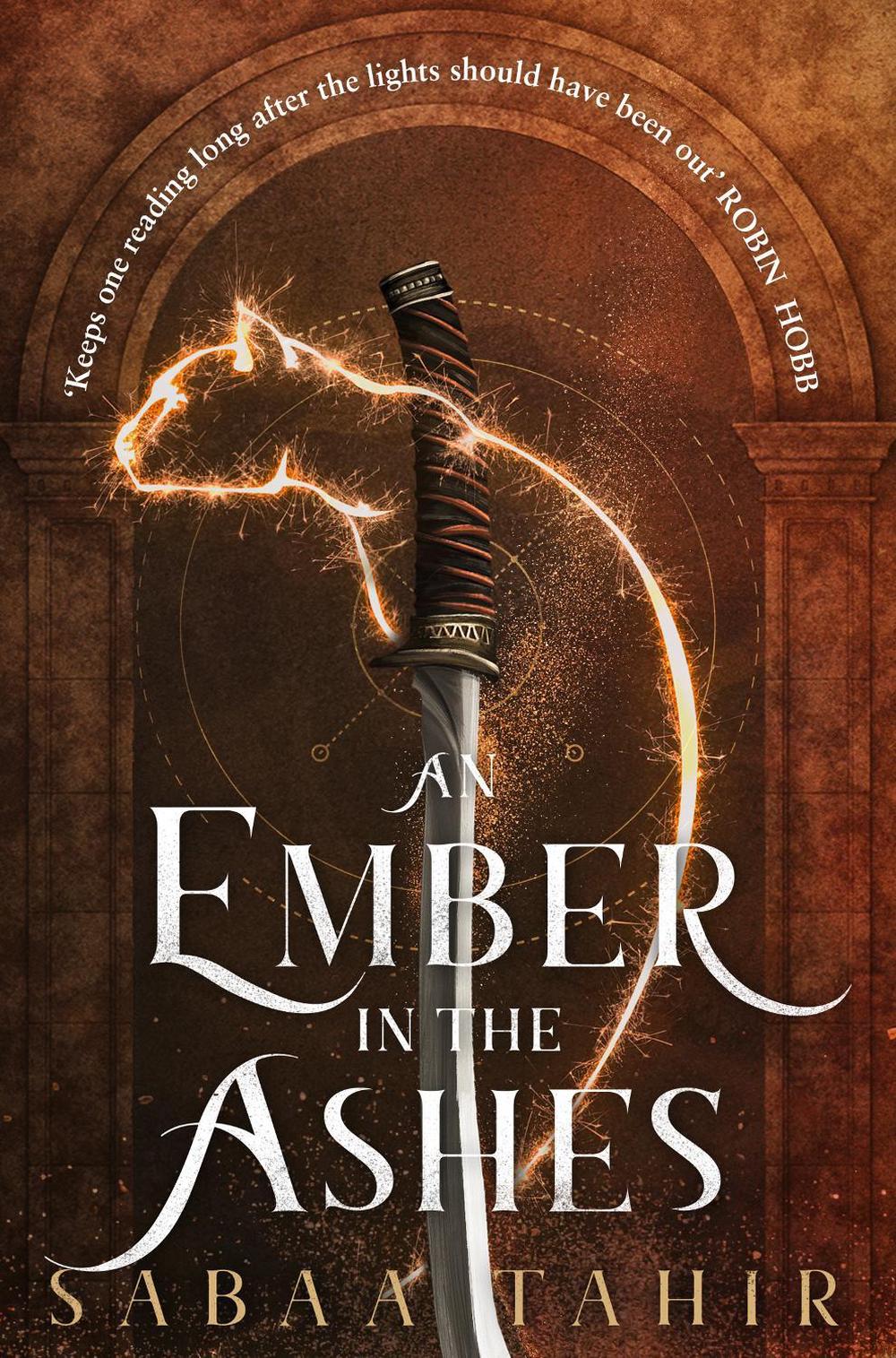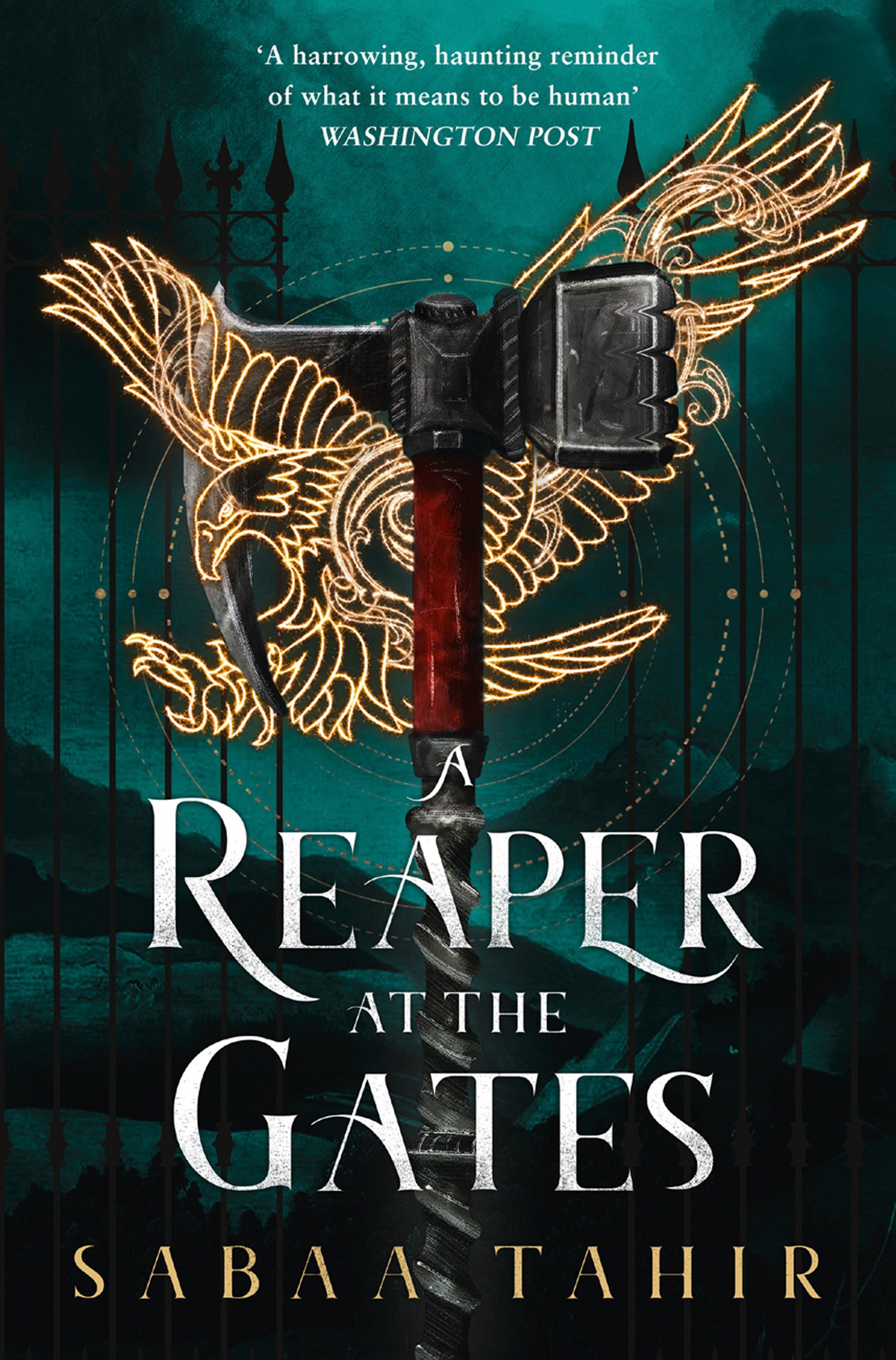 Following Laia, who in exchange for help from rebels who promise to rescue her brother, she will risk her life to spy for them from within the Empire's greatest military academy. There Laia meets Elias, the school's finest soldier. He wants to be free of the tyranny he's being trained to enforce. Soon he and Laia will realize that their destinies are intertwined and that their choices will change the fate of the Empire itself.
why I loved the ember quartet?
I recommend this series to anyone looking for a fast-paced journey that continually evolved with each new step the characters take. Starting with a spy plot where Laia unexpectedly finds a good soldier to rich battles with mythological legends. It was a sweeping story and I loved the vastness it entailed. All the characters were impactful on my experience as well. I liked the array of characters we meet, each with a different cause in the plot. From characters who are genuinely good, complex villains to a morally grey character who takes you on a wild journey of emotions.
check out if you like…
ancient rome inspired world ● arabian mythology ● good heroes ● enemies to lovers ● complex villains ● undercover main character ● friends to enemies ● family ● evolving plot ● anti-hero type character ● multiple pov
🍄 Reading 'A Sky Beyond The Storm' by Sabaa Tahir | Spoilers and Tears
Ink in the Blood by Kim Smejkal
Celia Sand and her best friend, Anya Burtoni, are inklings for the esteemed religion of Profeta. It's considered a noble calling, but ten years into their servitude Celia and Anya know the truth: Profeta is built on lies. Their opportunity to escape arrives with the Rabble Mob, a travelling theatre troupe. Using their inkling abilities for performances they feel content for the first time… until they realize who followed them. The Divine they never believed in is very real, and very angry. To protect their new family from the wrath of a malicious deity and the zealots who work in her name, Celia and Anya must unmask the biggest lie of all, Profeta itself.
why I loved ink in the blood?
This is one of my favourite fantasy series, yet it sadly remains an underrated gem. Whilst it is "quieter" than typical fantasy plots, there is plenty to love. The whole book captures a distinct atmosphere from the ink magic, individualistic theatre troupe and beautiful writing. It feels dark, whimsical, luxurious and magical. It truly was one of the most beautiful and captivating atmospheres I have ever read. The darkness continued into the themes and characters, crafting a uniquely entertaining plot about what it means to challenge religion, love your friends and the slow burn of relationships. Don't believe me yet, here is one of my favourite quotes; "by far the worst part of being possessed by a devil is the way you look at me."
check out if you like…
oppression ● art as rebellion ● love ● death ● theatre ● queernorm world ● unique magic ● found family/friendship ● slow burn ● religious themes ● runaway characters ● atmospheric setting
🍄 One Of My Favourite Books Decides My Wish List
sands of arawiya by Hafsah Faizal
Step into a magic-filled quest in a world inspired by Ancient Arabia. Following a dual point-of-view, Zafira, the legendary huntress who braves the cursed forest of the Arz to feed her people and Nasir, the Prince of Death, who assassinates any foolish enough to defy his father, the sultan. Both go on a quest to uncover a lost artifact that can restore magic and stop the Arz. But, Nasir is set to kill Zafira as well. But an ancient evil stirs as their journey unfolds.
why I loved sands of arawiya?
We Hunt The Flame felt like a love letter to all these things I loved about fantasy growing up with its own original elements. The most beautifully written letter, might I add. Following two sides who are set up to work against each other but slowly bond on this dangerous adventure. This series holds the 'enemies-to-friends-and/or-lovers' trope close to its heart, delivering on all its elements in a caring way as it emphasises the earning trust aspect. The banter felt very natural and entertaining (ALTAIR!). Honestly, it had some of the best dialogue I had seen in a long time. In fact, I cannot state enough how perfect and luxurious the entire writing in these books were, building an unforgettable atmosphere with ease.
check out if you like…
enemies to lovers ● arabian mythology ● huntress main character ● found family ● misunderstood character ● desert setting ● banter ● lush writing ● enemies to friends ● epic final battle ● dual pov
Raybearer by Jordan ifueko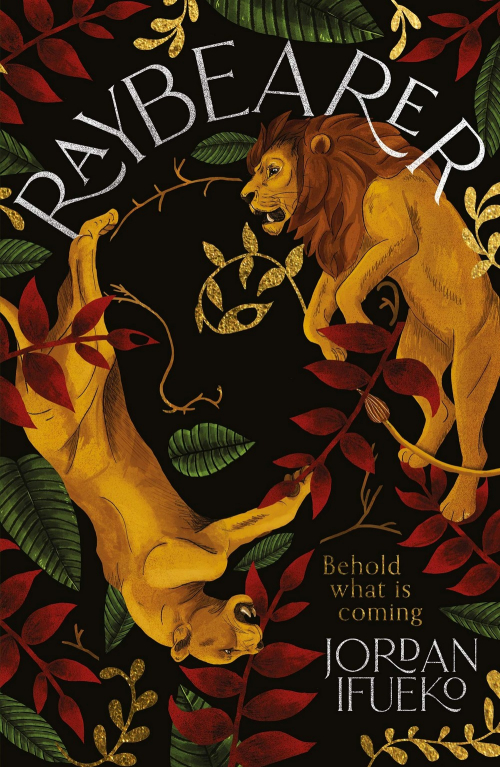 Tarisai is sent by The Lady to the capital of the global empire of Aritsar to compete with other children to be chosen as one of the Crown Prince's Council of 11. The Lady enforces a magical wish that Tarisai is compelled to obey: Kill the Crown Prince once she gains his trust. But Tarisai won't stand by and become someone's pawn—but is she strong enough to choose a different path for herself?
why I loved raybearer?
Raybearer had one of the most capable, strongest, faultless plots I have ever read in YA fantasy. "Tarisai is sent into the council to kill the crown prince" … I mean, it has the "spy" mystery, the suspense, the royalty, the battle of control, and the exploration of fear. I know it sounds good, but the execution takes it to other places. The focus lies in Tarisai's struggles to choose her own path, and how she handles her emotions makes for a 'throat-in-your-mouth' read. Especially as it explores manipulation and isolation. Another bonus was how very refreshing this book felt in handling old tropes. It is definitely a series all YA fantasy fans should check out.
check out if you like…
chosen one ● found family ● undercover plot ● nigerian (pre-colonial) inspired world ● cinnamon roll character ● love triangle with a twist ● mixed emotions ● specific powers ● manipulation ● fighting from the inside ● emphasis on powerful friendships
shamanborn by Lori m. lee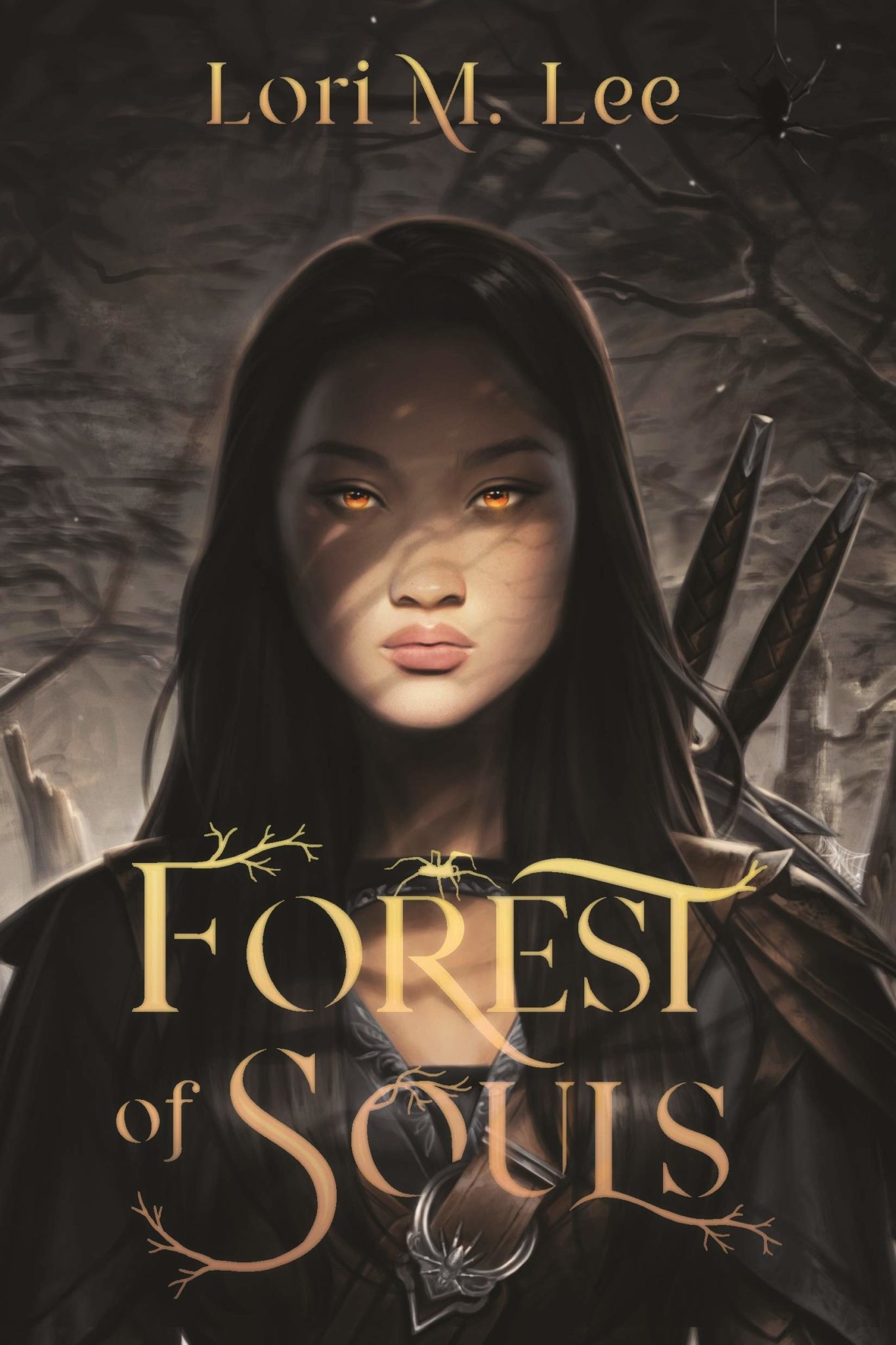 Unveiled as the first soulguide in living memory, Sirscha is summoned to the domain of the Spider King. For centuries, he has used his influence over the Dead Wood—an ancient forest possessed by souls—to enforce peace between the kingdoms. Now, with the trees growing wild and untamed, only a soulguide can restrain them. As war looms, Sirscha must master her newly awakened abilities before the trees shatter the brittle peace.
why I loved shamanborn?
Forest of Souls earned its place on this list because of its unique setting and magic. It starts with Sirscha bringing her best friend back to life (not a spoiler). Not only was this magic forbidden but unseen for hundreds of years. Instead of being captured, she is set into the dead wood for the spider king. I hope you are building up an image of all the setting entails; all the dark mysterious details. Enhanced by the plot as Sirscha was thrown into a world surrounded by unrest and fear and had to untangle all the secrets. It made for a high-tension, haunting book that immediately captured my attention.
check out if you like…
unknown powers ● dark, atmospheric setting ● focus on friendship ● high stake battles ● intriguing villain ● mystery ● forest setting ● tension ● political games ● unique magic ● lovable side characters
Cemetery Boys by Aiden Thomas
When his traditional Latinx family has problems accepting his gender, Yadriel becomes determined to prove himself a real brujo. He sets out to find the ghost of his murdered cousin and set it free by doing the ritual himself. However, the ghost he summons is actually Julian Diaz, the school's resident bad boy. Julian is determined to find out what happened and tie up some loose ends before he leaves. Left with no choice, Yadriel agrees to help Julian, so that they can both get what they want.
why I loved cemetery boys?
Cemetery Boys is the ghost adventure you need to be reading for a fun time. After all, if you don't have fun ghosts in your life, you need to change that ASAP. The tagline "summoned the wrong ghost" tells you it will be an entertaining read. I could go on about how this book gave me the biggest smile but it was also a structurally sound book too. Firstly, you get two mysteries for the price of one- the main character's and the ghost's. Plus, it is a heartfelt, moving story alongside the adventure. Yadriel was trying to prove himself as he struggles with people not accepting him. Finally, the relationship is so tender you can't help but cherish it.
check out if you like…
ghost main character ● latinx celebration/holiday ● sweetheart main character ● badass BFF character ● mystery ● slow-burn relationship ● unlikely relationships ● family ● tender moments ● solving case ● working together ● community ● acceptance
These Violent Delights by Chloe gong
A Romeo and Juliet retelling set in 1920s Shanghai. Juliette Cai, a former flapper who has returned to assume her role as the proud heir of the Scarlet Gang and their rivals in power are the White Flowers. Behind their every move is their heir, Roma Montagov, Juliette's first love…and first betrayal. But when gangsters on both sides show signs of instability culminating in clawing their own throats out, the people start to whisper. Of a contagion. Of a monster in the shadows. As the deaths stack up, Juliette and Roma must set their guns—and grudges—aside and work together.
why I loved these violent delights?
These Violent Delights instantly appealed to many readers because the synopsis was just that enticing. The retelling, the rivals' romance, the mystery, the setting. Thankfully, this was all done very well to make a well-rounded story with fleshed-out characters. But what stood out to me most was the writing and the 1920s Shanghai setting. It created such an atmospheric, memorable setting that was weaved together beautifully. I flew through this book and I put down to those two factors, which is saying something because the cast of characters was 100% "talk-themselves-out-of-a-parking-ticket" charming.
check out if you like…
second chance romance ● retellings ● city setting ● 1920s shanghai ● mystery ● rivals to lovers ● fun friends ● shock ending ● shakespeare ● feuding families ● atmospheric writing ● violent plots ● dual pov
In Other Lands by Sarah rees Brennan
Sometimes it's not the kid you expect who falls through to The Borderlands, sometimes it's… Elliott. He's grumpy, nerdy, and appalled by both the dearth of technology and the levels of fitness involved in swinging swords around. He's a little enchanted by the elves and mermaids. Despite his aversion to war, work, and most people (human or otherwise) he finds that two unlikely ideas, friendship and world peace, may actually be possible.
why I loved in other lands?
In Other Lands was a pure delight. It is written as a "spoof" of the fantasy genre in many ways. You will find a pacifist hero (at the centre of a fantasy book, never?) and a female elf warrior with reverse genre norms. She constantly told everyone that men are fragile and need to be protected (familiar?). Topped off with Elliott's hilarious voice, which stays consistently funny and cynical, makes an engaging read like no other. But don't dismiss it as "just a funny book" because it had a lot of heart and emotion in it too. Plus, I actually consider it a clever read as well, because it played with common fantasy qualities ingeniously. If you take the story as what it wanted to be, you can get a lot from this book.
check out if you like…
sarcastic/cynical main characters ● enemies-to-friends-to-romance ● badass female character ● non-typical characters ● fantasy boarding school ● secret magic ● humour ● found family ● pacifistic character
The Young Elites by Marie lu
Some of the fever's survivors are rumoured to possess more than just scars, they are believed to have mysterious and powerful gifts. Though their identities remain secret, they have come to be called the Young Elites. Adelina Amouteru is a survivor of the blood fever. When Adeline gets caught between the Dagger Society, a secret sect protecting the Young Elites, and Teren who seeks out the Young Elites, to destroy them before they destroy the nation. But Adelina has abilities that shouldn't belong in this world. A vengeful blackness in her heart. And a desire to destroy all who dare to cross her. It is her turn to hurt.
why I loved the young elites?
The Young Elites is a series I almost dismissed as it was a relatively old series when I read it, and YA books move on quite quickly. This just goes to show that backlisted books are worth checking out. Set in a world where magic is criminalised, Adelina is caught between both sides meaning you are in the centre of the action experiencing the most epic, dynamic scenes. What starts as an entertaining plot, full of fascinating magic and politics, becomes even more magnamic with all the darkness and non-typical YA relationships included. This series pushed the morally grey boundaries with enough heart to make it captivating to audiences. If you haven't read it yet, please check out the series, especially the second book.
check out if you like…
anti-hero ● unique gifts ● morally grey characters ● action ● fast pace ● intriguing villains ● focus on sisters ● challenging sides ● dark scenes & emotions ● heartstopping endings ● play both sides ● dealing with fear ● dystopian vibes
Six of Crows by Leigh bardugo
Following six characters who only come together to complete a deadly heist in order to get rich. A convict with a thirst for revenge. A sharpshooter who can't walk away from a wager. A runaway with a privileged past. A spy known as the Wraith. A Heartrender using her magic to survive the slums. A thief with a gift for unlikely escapes. It will require all of them to pull off this heist and soon they will be the only thing that will stand between the world and destruction – if they don't kill each other first.
why I loved six of crows?
Six of crows is an iconic YA book series in its own right. I read it years ago, and I actually struggle to remember the plot (make of that what you will). But, the stand-out quality was the characters. Six main characters, each with distinct roles, strengths and personalities. Together they were made to naturally bounce off each other, developing a charismatic group to follow. Honestly, I think this easy and successful formula made the books as popular as they were. I fully supported this because I loved those characters and their interactions. They were sweet, extra and, best of all, liked to flirt with moral rules. Of course, not forgetting the romances. They were just as entertaining because none of them knew how to talk about their feelings.
check out if you like…
heists ● found family ● morally grey characters/anti-heroes ● criminals ● enemies-to-lovers ● diverse cast of characters ● disability & PTSD representation ● chaotic characters & plot ● cinnamon roll characters ● multiple pov
Mirage by somaiya daud
Amani is kidnapped by the regime and taken in secret to the royal palace, where she discovers that she is nearly identical to the cruel half-Vathek Princess Maram. The princess is so hated by her conquered people that she requires a body double, someone to appear in public as Maram, ready to die in her place. The glitter of the royal court belies a world of violence and fear. If Amani ever wishes to see her family again, she must play the princess to perfection…because one wrong move could lead to her death.
why I loved mirage?
Mirage had a powerful premise. Amani was forced to act as the Princess, which to me, was downright intriguing. Is she going to get caught? How will she present herself? Who will help her? Can she escape? You experience how she adapted and struggled in such intense and dangerous situations. It made for a thrilling experience layered with engaging politics. The secondary characters enhanced all of this. Firstly the charming Prince, she was supposedly engaged to, was easily likeable. I won't be ashamed to admit he made me squeal. And, not forgetting, my favourite, the Princess herself. She was a cruel character, yet she had many nuanced layers to make her intriguing and empathetic. She made the story for me, and luckily she has a more prominent role in the sequel.
check out if you like…
royal politics ● rags to riches character ● kidnap/undercover character plot ● morally grey character ● charming prince ● challenging the system ● fantasy/sci-fi world ● moroccan-inspired world ● enemies-to-friends ● shock ending
the raven cycle by maggie stiefvater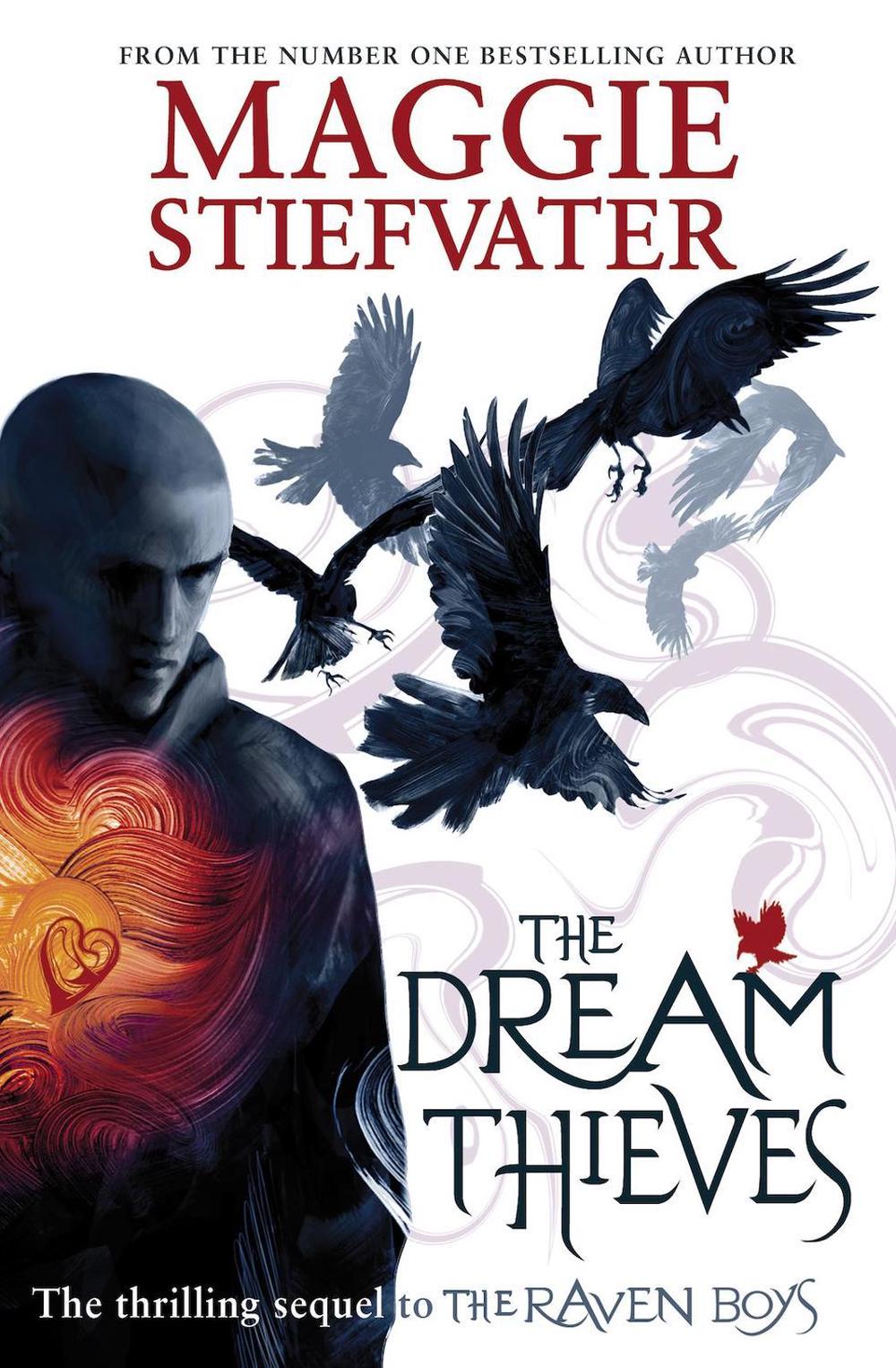 There are only two reasons a non-seer would see a spirit on St. Mark's Eve… Either you're his true love… or you killed him. Gansey is a student at Aglionby, a wealthy local private school. With three other mysterious boys, he is on a quest to find the grave of Glendower – a Welsh king buried on a ley line. Whoever finds him will be granted a supernatural favour. Never before has Blue felt such magic around her. But is Gansey really her true love – the one she is destined to kill? Blue never fully believed in the prophecy. But as she is caught up in the strange and sinister world of the Raven Boys, she's not so sure anymore.
why I loved the raven cycle?
The Raven Cycle has its issue (for sure), but this series is probably my ultimate comfort read. The story is full of whimsy, magic and even illogical dream logic. I quickly became enamoured by the uniqueness of the plot and magic itself. It became a story I could never guess, nor look away from (damn, human responsibilities for getting in the way). The best aspect was how all the magic meant something poetically. The focus was how the journey affected the characters. Each one was remarkably fleshed out with very distinct reasonings and personalities (Adam is my number one). Their journeys and growth were very personal to the individual, yet cleverly connected. The series was an effective whimsical encapsulation of these characters becoming healthier versions of themselves. Every time I think about it, I want to cry at its beauty.
check out if you like…
found families ● whimsical writing ● friends-to-lovers ● fate ● magic ● mystery hunt ● multiple pov ● friendship ● nature ● academic setting ● dreams ● distinct characters ● character growth
🍄 The Raven Cycle | A Lot and A Lot of Chatting
girl, serpent, thorn by melissa bashardoust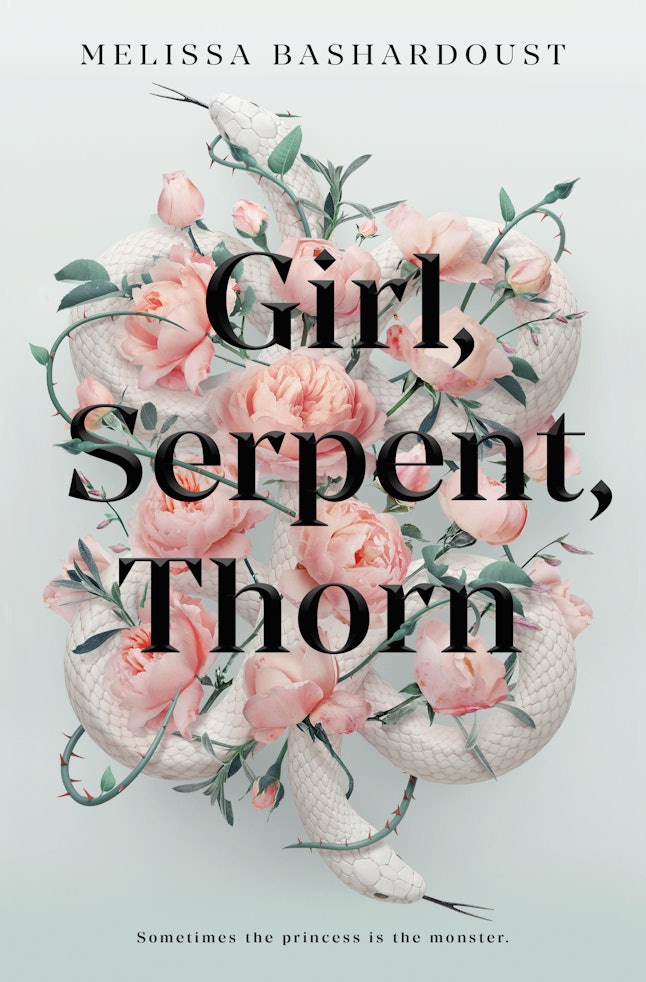 Following the sister to the Shah, Soraya. The sister the rest of the world only knows rumours off. She was cursed so that anyone who touches her poisoned skin will die. But when an opportunity arises for a chance to free herself of the curse, it will change her life in more ways than she could imagine. Soraya thought she knew her place in the world, but when her choices lead to consequences she never imagined, she begins to question who she is and who she is becoming . . . human or demon.
why I loved girl, serpent, thorn?
Girl, Serpent, Thorn is a fascinating stand-alone novel as you experience the mind of Soraya; the cursed princess. You feel her dilemmas, her thoughts, her fears, all of it. You are with her for the long run (more like 300 pages). I loved how attentive the story was to her because her curse, poisonous to touch, was fascinating. It was an intensely unique power to explore; being surrounded by isolation, fear and power. I loved how the story pushed this power in bold ways for the most impact. The book was enhanced by an intriguing villain, enemies-to-lovers romance, interesting mythology and a beautiful setting (Persian books deserve all the love). The end battle, in particular, felt very epic and cinematic. You do not want to miss it.
check out if you like…
persian-inspired fantasy ● outcast main character ● monstrous themes ● enemies-to-lovers ● royal politics ● family ● trapped/kidnap plot ● mythology ● unexpected/personal villain ● dealing with fear
・。.・゜✭・.
That's all my favourite young adult fantasy books. Some magical, some fun and some atmospheric ones. I hope you enjoyed this post and please let me know your favourites too.
what are your favourite young adult fantasy books? do we share any favourites? what are your favourite tropes in fantasy books?