Hello everyone!
Netflix have made multiple YA book adaptations. Some, in particular, have done very well… *cough* To All The Boys I've Loved Before, Heartstopper. Therefore if anyone is looking for books that fit the Netflix vibe, check these books out. You know, the soft, sweet, fun romance vibe. Or if any Netflix people are reading this post, please do these movies.
note: I haven't researched the filming rights for these books, so films may already be on the horizon for them. But I decided to go with my first picks, as it felt more authentic to me.
I would like to point your attention to the fact that I specifically mean movies, not series. I think the pacing/structures of these books are ideal for films.
Also, please enjoy the aesthetics I made on Canva. My photo choice was restricted as I only use the free ones. They aren't perfect, but I hope you get a 'vibe' nonetheless.
I kissed shara wheeler by Casey McQuiston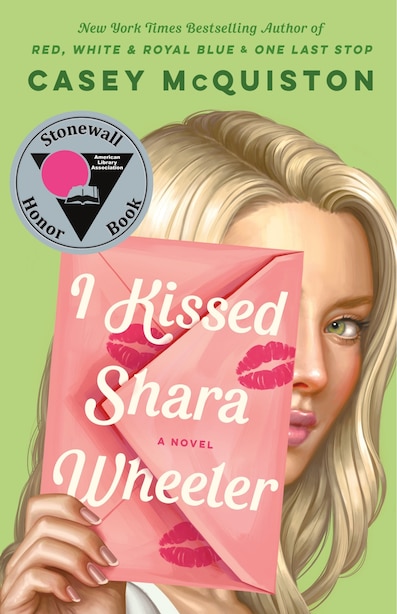 I think the plot premise alone tells you why this should be a Netflix movie. The prom queen is missing, but she has left clues to her location for the last three people she kissed to solve. Do you see how this concept promises a fun rom-com and chaotic mystery plot? All made extra special by bringing together an unlikely group of people, messy characters and making everything queer.
Honestly, I think it would be a *truly* fun film with a great, wholesome message at the end. It is, in essence, a footloose retelling with extras, and people should love that.
you should see me in a crown by Leah johnson
I am pretty sure many book reviews had named this book the perfect candidate to be a Netflix movie. The fight to be prom queen. It is the ideal plot for a teen movie. Especially as it is actually a good book.
It discussed school politics in both a meaningful and 'gossip' way. I loved the balance as the story made a point but remained a fun, accessible book. Anddd… it definitely was fun. With all the prom queen activities, multiple friendships, family and delightful narration. Not forgetting the romance. It was cute, fluffy and funny. Plus, the first kiss was ah-mazing. I need to see it in the flesh.
girl, serpent, thorn by melissa bashardoust
Fantasy standalone movies are rare, so you will see a couple on this list. Starting off with a Persian-inspired fantasy. The visuals and world would be soo stunning on screen. How it would be brought to life with all the colour and beauty would be beautiful.
The story itself had a lot of intriguing themes too. As we follow a girl who is poisonous to touch and how she tries to be free of this curse. It talks about what it means to be a monster and powerful. I believe the movie format could delve deeper into these themes. Relying on actions, imagery and facial emotions could create an incredibly memorable, immersing film.
love from a to z by s. k. Ali
Movies set outside the US/UK are relatively rare in western media, but I wish they weren't. Netflix is definitely in a position to change this. Love From A to Z is a beautiful, meaningful coming-of-age story set in Qatar.
Zayneb and Adam are the lead characters who I adore. I loved their personalities, values, learning why they keep the secrets they do and experiencing their similarities & differences. Seeing their relationship develop was the sweetest thing ever, and it deserves to be on screen.
Can you imagine them narrating their marvels and oddities throughout the movie? *heart melts into a puddle*
a good girl's guide to murder by holly Jackson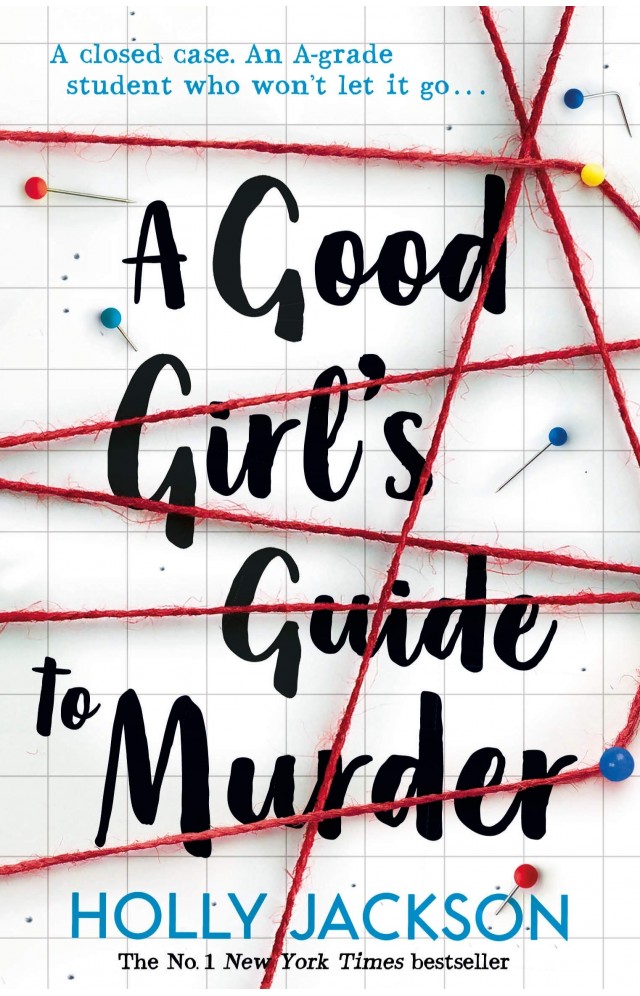 I'll admit, I didn't love this book, but I did like it. I can see why it has been a hit series, and I believe I would engage with the story better in film format. Following a straight-A student trying to solve a closed case in an attempt to prove her friend was innocent.
What made this mystery stand out was the personality of the main character. Pip was lively, stubborn and engaging in a fresh, original way for a mystery book. I liked how she was determined to solve this case and all the different methods she used. There was something cheeky but endearing about her. The fast pace and light-hearted tone would translate well to the screen, making it a successful adaptation.
in other lands by Sarah Rees Brennan
This book has already proven it does well with audiences as it was the online love for the OG story that made it become an in-print novel.
It captures what a fun fantasy adventure can be. In fact, it is more of a quietly intelligent fantasy spoof. Get ready for reverse gender politics, a pacifist in the middle of battle training and a character who never shuts up, Elliot.
Elliot would be easily quoted, meme'd, and commonly featured on Netflix's Instagram. All this to say, he would be loved. All this goodness with the benefit of a magic aesthetic. Yes, please!
cemetery boys by Aiden Thomas
This book has already been proved to be very popular. In fact, it made history as "the first trans-centred fiction book by an openly trans author to make the New York Times Best Seller list." Therefore further celebration of its story and impact is needed.
It is part mystery, part romance, but all fun. Honestly, I had the best time reading this book. I was smiling so much, and it was easily enjoyable. What do you expect from running off with a ghost to solve a case? Not to say it didn't deliver on heavy sides too. Whether an important message or a heartwarming feeling. It had it all. It would be a loved, autumnal movie.
Just imagining the end scene/line makes me emotional (in a cool way).
radio silence by Alice oseman
Heartstopper was written by the same author (#osemanverse), which has been a massive success meaning it is Netflix's duty to adapt all their books. Starting off with Radio Silence because it's the best.
In all seriousness, this deserves a movie in its own right. Hearing the story of people who don't want to go to university despite the pressure and the meaning of friendship is already a required and beautiful story. But seeing this story in a visual format has the potential to add so much more… the podcast can become a living thing in the movie. It would be colourful, weird and unforgettable. Plus, Aled and Frances are so easy to love. They would hit it off with audiences straight away.
American panda by Gloria Chao
I'm surprised they aren't more college-set movies. Pitch perfect isn't enough, you know? Therefore American Panda would make a great movie. Following Mei as she goes to college, but for her parents. This book explored parental pressure with a lot of emotions. I liked the way it didn't make the mother into a villain. This complexity made the book really stand out to me. It gave a complete, nuanced journey that felt emotional to read.
Added in was a sibling relationship I love, a sweet romance and the heartwarming message of being true to yourself. It would be a more sombre film for Netflix, but it would still make you smile frequently.
the field guide to the north American teenager by ben Philippe
I might consider this a modern 'mean girls'. One with a heartwarming message and a main character I loved.
Norris recently moved to Texas from Canada. He is waiting to return to Canada but, in the meantime, labels all the people he meets into groups/cliches, e.g. cheerleaders, loners. He is judgemental, he is snarky, and he is funny. I love, LOVE, love Norris, and he is the perfect lead for a Netflix movie. I need it. Especially as the story shows how no one is just a label and how there is much more to them. Please read and support this story. (bonus: the author wrote for the show "only murders in the building", so Ben Philippe can write the movie script)
Thank you for reading. Please let me know the books you want to see as movies on Netflix in the comments.
If you've read these books, what did you think about them? Would you be excited to see a screen adaptation? What books would you love to see adapted on Netflix?