Hey everyone!
Comedy and murder/crime/thrills is a combination that just works. They can be full of ridiculous moments, dark comedy or witty characters. It is an unexpected mix but a successful one. Even as a specific niche, it is a relatively common and popular one.
Here are 20 books, to get you into this sub-genre, from straight-up comedy mysteries to cosy murder to dark and gritty reads. Let's dig in.
Live, Laugh, Kidnap by gabby noone
The only young adult book on this list. Following three teenage girls, who are not friends but come together because of their shared problem with Hope Harvest Ministries. The religious group taking over Violet, the once sleepy small town. In a ploy to take the money from the undeserving power couple in charge, they club together to scam the scammers. All it will take is an accidental kidnapping and some light blackmail.
How to kill your family by bella mackie
Grace Bernard is currently in jail for a murder she did not commit. The most disappointing part (for her) is how the public is unaware of the 6 people she strategically killed… her family. So, she decides to recount her murders so that when she is long gone, someone will open an old safe and find this confession. A wickedly dark romp about class, family, love… and murder, lovingly told in Grace's cynical narrative.
dial a for aunties by jesse sutanto
After a deadly first date, Meddy enlists the help of her ma and four aunties to help her dispose of the body. But, in a catastrophic mix-up, the body ends up in a cake cooler going to the over-the-top billionaire's wedding. It's the biggest job yet for the family wedding business, and nothing, not even an unsavoury corpse, will get in the way of her auntie's perfect buttercream flowers. As if this isn't enough, Meddy's ex (and biggest heartbreak) is at the wedding. Is it possible to escape murder charges, charm her ex back, and pull off a stunning wedding all in one weekend?
how to kidnap the rich by rahul raina
Ramesh Kumar makes a living taking tests for the sons of India's elite. When one of his clients, Rudi Saxena, places first in the All Indias, the national university entrance exams, thanks to him, he sees an opportunity to cash in on Rudi's newfound celebrity. Until Ramesh is kidnapped along with Rudi on a game show. But Ramesh outwits the criminals who've abducted them, turning the tables and becoming a kidnapper himself.
Finlay Donovan by elle cosimand
Finlay Donovan is a struggling novelist, single mother… and mistaken as a contract killer when discussing her new suspense book. She inadvertently accepts the offer to dispose of a problem husband in order to make ends meet. She soon discovers that crime in real life is a lot more difficult than its fictional counterpart, as she becomes tangled in a real-life murder investigation.
Counterfeit by Kristen Chen
Ava Wong has lived a picture-perfect life, but it is crumbling from the inside. When her college roommate, Winnie, now a successful confident woman, turns up out of the blue asking for help with her ingenious counterfeit scheme that involves importing near-exact replicas of luxury handbags, she surprisingly says yes. But when their spectacular success is threatened and Winnie vanishes, Ava is left to face the consequences alone.
The Undiscovered Deaths of Grace McGill by c. s. robertson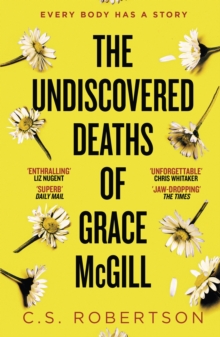 This is a far darker and grittier book but the bleak and morbid humour of the narrator has earned its place on this list. Grace McGill's life is surrounded by death. When people die alone and undiscovered, it's her job to clean up what's left behind – whether it's clutter, bodily remains or dark secrets. When an old man lies undetected in his flat for months, it seems unremarkable. But Grace knows that everyone has a story and all deaths mean something more.
A Beginner's guide To Murder by rosalind stopps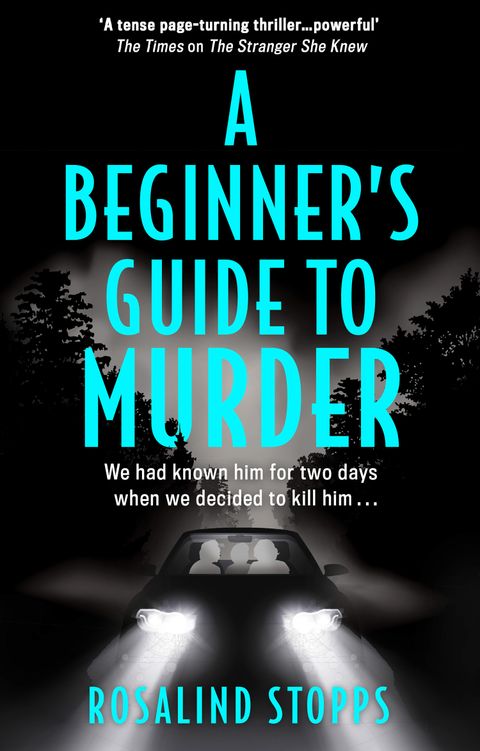 Grace, Meg and Daphne, all in their seventies, are minding their own business while enjoying a cup of tea in a café when seventeen-year-old Nina stumbles in. Nina is distraught after running away from a suspicious-looking man. After they hear her story, they vow to protect her. They soon realise the best way to do this is by murder. Wish them luck.
Thursday Murder Club by Richard osman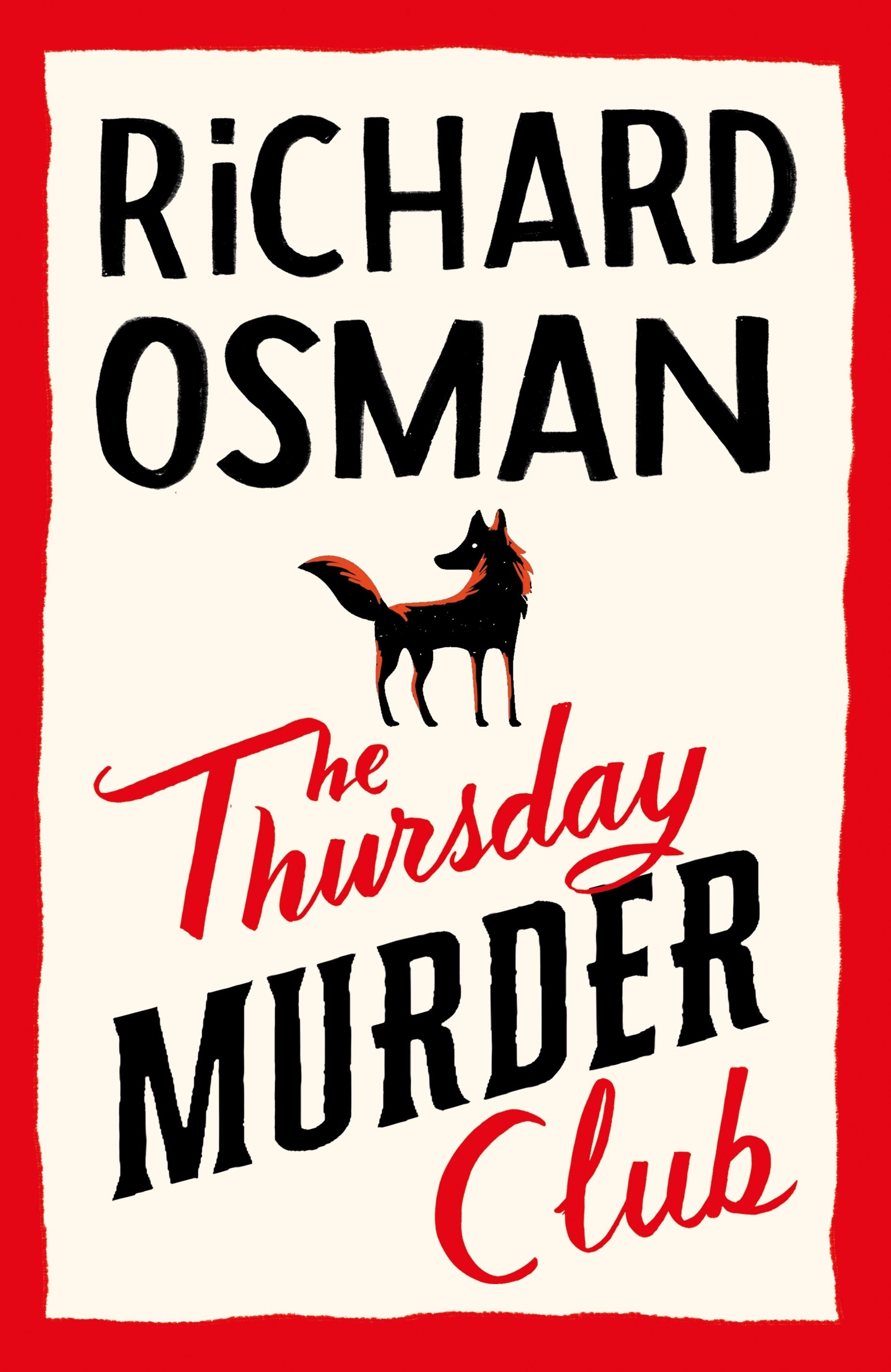 Four unlikely friends, pushing eighty, meet weekly in the Jigsaw Room to discuss unsolved crimes; together they call themselves The Thursday Murder Club. When a local developer is found dead with a mysterious photograph left next to the body, the Thursday Murder Club suddenly find themselves in the middle of their first live case. As the bodies pile up, can our unorthodox but brilliant gang catch the killer, before it's too late?
Wahala by nikki may
A darkly comic and bitingly subversive take on love, race and family. Following three Anglo-Nigerian best friends who are each going through their own troubles. But when high-flying, charismatic Isobel explodes into the group it seems she's bringing out the best in each woman. But, cracks in their friendship begin to appear, and it is soon obvious Isobel is not sorting but wrecking. When she is driven to a terrible act, the women are forced to reckon with a crime in their past that may just have repeated itself.
Exit by Belinda Bauer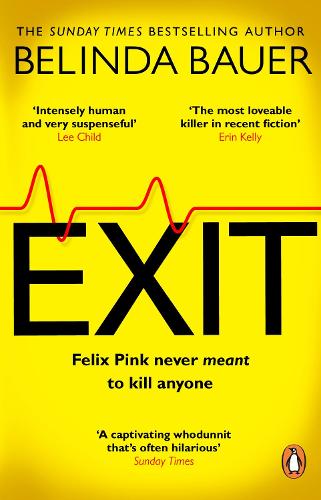 When Felix lets himself into Number 3 Black Lane, he's there to perform an act of kindness and charity: to keep a dying man company as he takes his final breath. But just fifteen minutes later Felix is on the run from the police after making the biggest mistake of his life. Now his routine world is turned upside down as he tries to discover what went wrong while staying one step ahead of the law.
Once Upon A Crime by Fergus Craig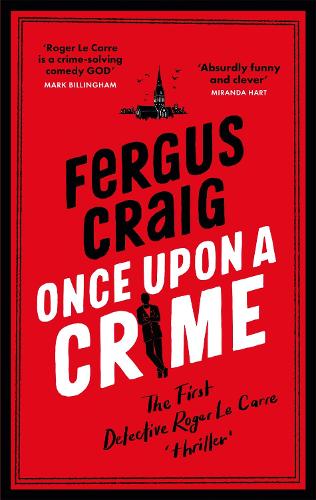 Roger LeCarre, a tough but troubled detective with a drink problem and a marriage in trouble, lives in Exeter (East Devon's capital of crime). Where the ambitious Lord Mayor wants to turn things around, but when a young man's (dead) body is found in the centre of town, things get murky. Can LeCarre find out who killed the young man, save the city and change his energy provider before the new more expensive tariff kicks in?
Everyone in My Family Has Killed Someone by Benjamin Stevenson
With a premise that gives little away, it is sure to pique many people's interests. Reminiscent of Knives Out, this is a modern murder mystery. Ernest Cunningham was dreading the family reunion even before the first murder. The storm has stranded everyone at the mountain resort. Now snow and bodies are starting to pile up. The thing is, the Cunninghams don't really get along. The only thing they've got in common is they've all killed someone.
The Deep End by Julie Mulhern
It's 1974 and Ellison Russell's life revolves around her daughter and her art. She's long since stopped caring about her cheating husband, Henry, and the women with whom he entertains himself. That is until she becomes a suspect in her husband's mistress, Madeline Harper's death. The murder forces Ellison to confront her husband's proclivities and his crimes. With the body count adding up, can Ellison find the killer before he finds her?
Holmes & Moriarity by Josh Lanyon
Christopher Holmes, stranded at a writing conference for the weekend, never expected to bump into an old flame… or stumble across a dead body in the woods. When a second body is found and it's Christopher's obnoxious editor, all fingers point to Holmes. Thankfully his ex, JX Moriarity, is also at the conference and willing to help clear his name. Can the ex-lovers solve the murders and rekindle their passion, or will a killer attendee write them out of their Happy Ever After for good?
My Sister, The Serial Killer by oyinkan braithwaite
When Korede gets a distressed phone call from her sister, Ayoola, she knows what it means. Murder. This will be the third boyfriend Ayoola's dispatched in, quote, self-defence and the third mess that her lethal little sibling has left Korede to clear away. She knows she should go to the police but family comes first. That is until Ayoola starts dating the doctor at Korede's work, the one she has long been in love with. Who will she decide to help this time?
Tuesday Mooney Talks to Ghosts by kate racculia
When Vincent Pryce, Boston's most eccentric billionaire, dies he leaves behind an epic treasure hunt through the city, with clues inspired by Edgar Allan Poe and a giant money prize at the end. Puzzle-loving Tuesday searches for clue after clue, joined by a ragtag crew: a wisecracking friend, an adoring teen neighbour, and a handsome, cagey young heir. But the searchers must also summon the courage to face painful ghosts from their pasts (some more vivid than others) and discover their most guarded desires and dreams in order to succeed.
DETECTIVE BY DAY by kellye garrett
After witnessing a deadly hit-and-run, Dayna Anderson figures pursuing the fifteen-grand reward isn't the craziest thing a Hollywood actress has done for some cash. Cash she desperately needs to help her parents keep their house. As Dayna digs deeper into the victim's life, she connects the accident to a notorious Hollywood crime spree. She chases down leads at paparazzi hot spots, celeb homes and movie premieres. She loves every second—until someone tries to kill her.
tita rosie's kitchen mystery by mia p. manansala
Lila Macapagal has moved back home after a horrible break-up and is now tasked with saving her Tita Rosie's failing restaurant. Things get even harder when a notoriously nasty food critic (who happens to be her ex-boyfriend) drops dead moments after a confrontation with Lila. With the cops treating her like she's the one and only suspect, Lila is left with no choice but to conduct her own investigation. Armed with the nosy auntie network and her trusted Dachshund, can she solve the case?
My Killer Vacation by Tessa Bailey
Taylor Bassey is on vacation with her brother but it takes a u-turn when they find a dead body in their rental. Now a brash bounty hunter has turned up to investigate the crime. But when pesky attempts on Taylor's life start, the bounty hunter and energetic elementary schoolteacher become the murder-solving team no one asked for.
love in the time of serial killers by Alicia thompson
A rom-com perfect for true crime lovers. PhD candidate Phoebe Walsh has always been obsessed with true crime. When she goes back to Florida to help clean out her childhood home, she becomes low-key convinced that her new neighbour, Sam Dennings, is a serial killer. It's not long before Phoebe realises that Sam might be much scarier—a genuinely nice guy who can pierce her armour to reach her vulnerable heart.
Do you enjoy comedy-mystery books? Have you read any of these? Have you got any recommendations for me?