Hey everyone!
After talking about my most anticipated young adult books for the rest of 2022, I am now sharing the 2022 adult releases coming our way and I can't wait to scream about these books with you. We have plenty of fantasy, romance and even some historical ones.
thank you to charlotte @ bewitching books, ravenous reads for always telling me when some great books are on the horizon. you have definitely helped me make this list.
✨ = my most anticipated ones
FLAMES OF MIRA BY CLAY HARMON // july 5th // fantasy //
Following one of the nation's most powerful elementals cursed to work as a secret enforcer for the corrupt Magnate by flesh-binding magic that will kill him at any sign of disobedience. Have far will he go?
THE BODYGUARD BY KATHERINE CENTER // july 19th // romance //
The woman is the bodyguard. I repeat, the woman in the bodyguard. Hannah is hired to protect superstar actor, Jack, from his stalker. Even when going home to help his sick mum but he doesn't want his mum to know about his stalker or bodyguard so they have to pretend to be dating.
THE DAUGHTER OF DOCTOR MOREAU BY SILVIA MORENA-GARCIA // july 19th // historical sci-fi //
A dreamy reimagining of The Island of Doctor Moreau set against the backdrop of nineteenth-century Mexico. Including science experiments, hybrids who blindly obey the doctor, the titular daughter and the man who comes to shake it all up.
HER MAJESTY'S ROYAL COVEN BY JUNO DAWSON // july 21st // historical fantasy //
Four witches joined Elizabeth I's royal coven, but decades later, only one witch remains. When the royal coven is threatened by a captured warlock, each witch must decide what their course of action will be. Exploring power, corruption, gender, feminism, friendship, and magic.
A HUNDRED OTHER GIRLS BY IMAN HARIRI-KIA // july 26th // contemporary //
Noora finally got the highly desired job as assistant to Loretta James, Vinyl's iconic editor-in-chief. This is her dream job. But, Loretta is an unhinged nightmare always asking bizarre demands from Noora. Handing people undermining successes, turf wars and a misguided crush, this job is not what she expected at all.
A STRANGE AND STUBBORN ENDURANCE BY FOZ MEADOWS ✨ // july 26th // fantasy romance //
Velasin is due to marry a girl from a neighbouring kingdom until his preference for men comes out. His own family disowns him but the neighbouring kingdom suggests marrying his prior fiancee's brother. With outside factors looking to end the alliance, the two men must look to each other for survival, and more.
THE BOOK OF GOTHEL BY MARY MCMYNE // july 26th // fantasy retelling //
A beautiful reimagining of Rapunzel told from the witch's perspective, a tale of motherhood, magic, and the stories we pass down to our children. Say no more.
THE BOOK EATERS BY SUNYI DEAN // august 2nd // fantasy //
In Yorkshire lives a line of people who eat books as their food and retain all of the book's content. Devon is part of the clan of book eaters. Where men eat adventure books, and the women eat cautionary tales. But Devon's son has a different eating habit altogether… human minds.
THE MANY DAUGHTERS OF AFONG MOY BY JAMIE FORD // august 2nd // historical magical realism //
Dorothy Moy's daughter begins remembering things from the lives of their ancestors. Fearful it means her daughter will suffer from the depression that has marked her life, Dorothy seeks help. Through an experimental treatment designed to mitigate inherited trauma, Dorothy intimately connects with past generations of women in her family. Dorothy endeavours to break the cycle of pain and abandonment, and finally, find peace for her daughter.
THE HOOKUP PLAN BY FARRAH ROCHON // august 2nd // romance //
Following her friends' advice, London is looking for a casual hookup. But she didn't expect it to be at her High School reunion with Drew, her archnemesis. Worse of all, she found out after he is only back in Austin to decide if her beloved hospital should stay open. Now, she is determined not to fall for him.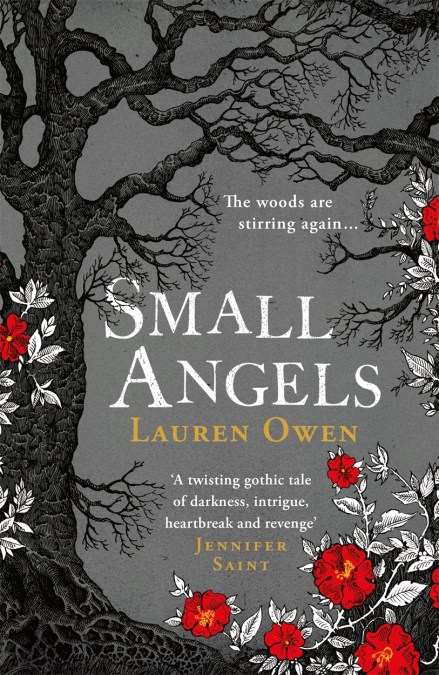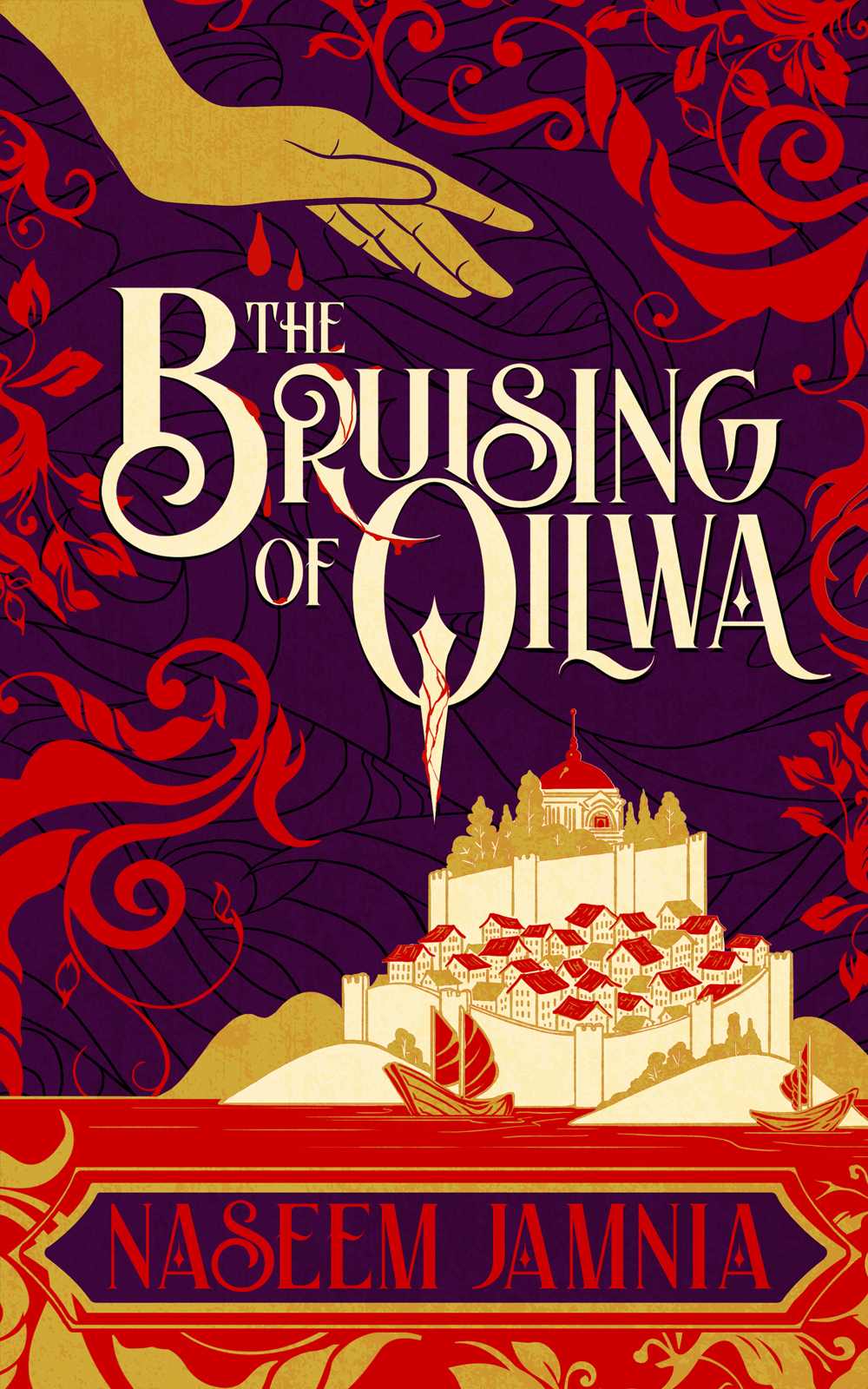 SMALL ANGELS BY LAUREN OWEN // august 2nd // horror fantasy //
Small Angels is a church that lies next to some woods home to menacing ghosts. The Gonne sisters were in charge of protecting the village from the ghosts, but they left their responsibilities behind. Years later, a wedding is taking place but the woods are coming alive. Can anyone protect the wedding and the village?
THE MONSTERS WE DEFY BY LESLYE PENELOPE // august 9th // historical fantasy //
Clara can talk to spirits and once upon a time she got indebted to the Empress, a very powerful spirit. So when she is offered a chance to earn her freedom by stealing a magical ring, she takes it. In order to complete this heist, she has to bring together a ragtag crew.
THE BRUISING OF QILWA BY NASEEM JAMNIA // august 9th // fantasy //
Firuz is a blood magic practitioner. They escaped prosecution and are now a refugee, working at the free health clinic in Qilwa. When a new disease is being spread around Qilwa, there are dangerous accusations of ineptly performed blood magic. In order to survive, Firuz must break a deadly cycle of prejudice, untangle sociopolitical constraints, and find a fresh start for both their blood and found family.
THE ART OF PROPHECY BY WESLEY CHU ✨ // august 9th // fantasy //
The prophecy said a child will rise up to defeat the cruel immortal god-king. Jian is that hero, he was raised to succeed. But when Taishi meets him she finds a spoiled brat, not a hero. Now, she is determined to shape him into the fighter and leader the world needs him to be.
THE VERY SECRET SOCIETY OF IRREGULAR WITCHES BY SANGU MANDANNA // august 23rd // paranormal romance //
Mika is a witch and knows to avoid attention, except when she posts witch videos online because who takes that seriously? Well… someone did. She is asked to come and teach three young witches in a remote house. Mika might finally belong somewhere, and she is even warming up to the prickly librarian, so when trouble stirs, she will do anything to protect her new home.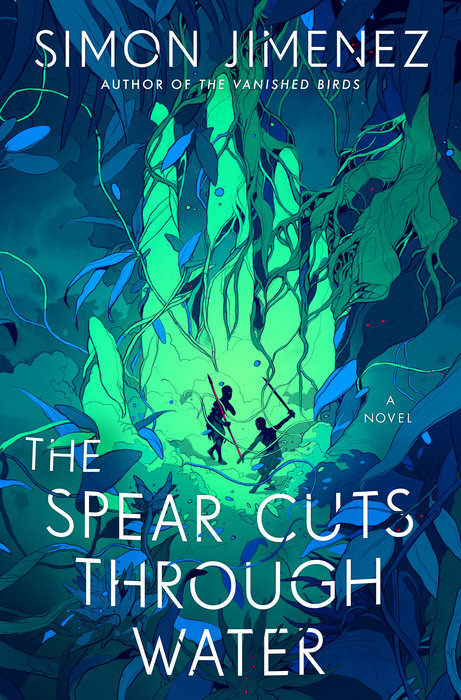 RELUCTANT IMMORTALS BY GWENDOLYN KISTE // august 23rd // horror fantasy //
The two women who survived Dracula and Mr Rochester, Bertha and Lucy, are now undead immortals in Los Angeles, 1967. But, Dracula and Rochester make an unexpected return and they must band together to combat the toxic men bent on destroying their lives.
THE SPEAR CUTS THROUGH WATER BY SIMON JIMENEZ ✨ // august 30th // fantasy //
a RELUCTANT warrior and ancient GODDESS go on the run together through a magical world, all in the hopes of overthrowing the government. To say I'm obsessed with this premise is an understatement.
BABEL BY R. F. KUANG ✨ // september 1st // historical fantasy //
Babel, an Oxford institution, is the world's centre of translation and, more importantly, of silver-working: the art of manifesting the meaning lost in translation through enchanted silver bars, to magical effect. Silver-working has made the British empire unparallel in power. When Robin attends Oxford, he finds himself stuck between Babel and the group trying to sabotage it. But when an unjust war blooms over silver resources, Robin must decide… can powerful institutions be changed from within, or does revolution always require violence?
A TASTE OF GOLD AND IRON BY ALEXANDRA ROWLAND // september 1st // fantasy //
Kadou, the shy prince of Arasht, finds himself at odds with one of the most powerful ambassadors at court. In order to prove his loyalty to the Queen (and sister), he takes charge of an investigation into a break-in, alongside his newly appointed bodyguard. What will they uncover together?
THE WITCH AND THE TSAR BY OLESYA SALNIKOVA GILMORE // september 6th // fantasy retelling //
The maligned and immortal witch of legend known as Baba Yaga will risk all to save her country and her people from Tsar Ivan the Terrible and the dangerous gods who seek to drive the twisted hearts of men. A rich tapestry of mythology and Russian history, reclaiming and reinventing the infamous Baba Yaga, and bringing to life a vibrant and tumultuous Russia, where old gods and new tyrants vie for power.
THE BOY WITH THE BOOKSTORE BY SARAH ECHAVARRE SMITH // september 6th // romance //
Joelle is a baker who has been crushing on the bookshop owner, Max, in their shared building. When they have to combine businesses due to renovation, she thinks it will be their fairytale moment. That is until she realises she hates him. After they discover the real reason for the renovation, they have to put both their business sense and feelings for each other to the test.
THE TWO LIVES OF SARA BY CATHERINE ADEL WEST // september 6th // historical romance //
Sara, a young mother, is welcomed by Mama Sugar, the owner of the popular boardinghouse, The Scarlet Poplar. As she adapts to her new life in 1960s Memphis, she finds herself drawn into conversations about education & politics and towards Jonas, a local schoolteacher. But secrets from Mama Sugar's past threaten their newfound happiness. Sara and Jonas are soon caught in the crosshairs, leading Sara to make decisions that will reshape the rest of their lives.
SILVER UNDER NIGHTFALL BY RIN CHUPECO // september 13th // fantasy //
Remy, son of a Duke and vampire hunter, ends up teaming with a softhearted vampire heiress and her arrogant husband to discover the truth about a mutating virus, Rot, plaguing the kingdom. As the Rot continues to spread across the kingdom, Remy must decide where his loyalties lie.
NOTORIOUS SORCERER BY DAVINIA EVANS // september 15th // fantasy //
Due to past incidents (*cough cough* losing half the city), the Inquisitors have policed alchemy with brutal efficiency. In fact, it is mostly left for the rich to learn and no one else. But when Siyon, a dockside brat, accidentally commits a public act of impossible magic, he's catapulted into the limelight. Unfortunate as now he needs to save the city.
THE GENESIS OF MISERY BY NEON YANG // september 27th // sci-fi //
Misery possesses the rare stone-working powers of a saint. But this could also be a sign of succumbing to voidmadness. Meaning Misery has kept their powers secret. When the voice of an angel, or a very convincing delusion, leads Misery to the centre of the Empire, they find themself trapped between two powerful and dangerous factions. And the voice that guides Misery grows bolder by the day.
MALICE HOUSE BY MEGAN SHEPHARD // october 4th // thriller //
When clearing out her late father's seaside house artist, Haven, discovers a handwritten book of bedtime stories for monsters. The stories unsettle and entice Haven, practically compelling her to illustrate them. But when a creature appears under her bed, right as deaths are reported in the nearby woods, it's clear she is about to uncover dark family secrets.
HOUSE OF HUNGER BY ALEXIS HENDERSON ✨ // october 4th // horror fantasy //
Marion, seeking to escape the slums, applies to be a 'bloodmaid' at the House of Hunger. Countess Lisavet takes a special interest in Marion who is eager to please her new mistress. But when her fellow bloodmaids go missing in the night, Marion is thrust into a vicious game of cat and mouse. She'll need to learn the rules of her new home or its halls will soon become her grave.
MOTHERTHING BY AINSLIE HOGARTH // october 6th // horror //
A darkly funny domestic horror novel about a woman who must take drastic measures to save her husband and herself from the vengeful ghost of her mother-in-law.
SELF-PORTRAIT WITH NOTHING BY AIMEE POKWATKA // october 18th // sci-fi //
Pepper's birth mother was Ula Frost, a reclusive painter famous for the outrageous claims that her portraits summon their subjects' doppelgangers from parallel universes. Now at 36, Pepper can't help wondering: Was there a parallel universe in which she was more confident, more accomplished, better able to accept love? A universe in which Ula decided she was worth keeping? A universe in which Ula's rejection didn't still hurt too much to share?
AFRICA RISEN, EDITED BY SHEREE RENEE THOMAS // november 6th // fantasy anthology //
Thirty-two original stories showcasing the breadth of fantasy and science fiction, celebrating the vibrancy, diversity, and reach of African and Afro-Diasporic SFF and reaffirming that Africa is not rising—it's already here.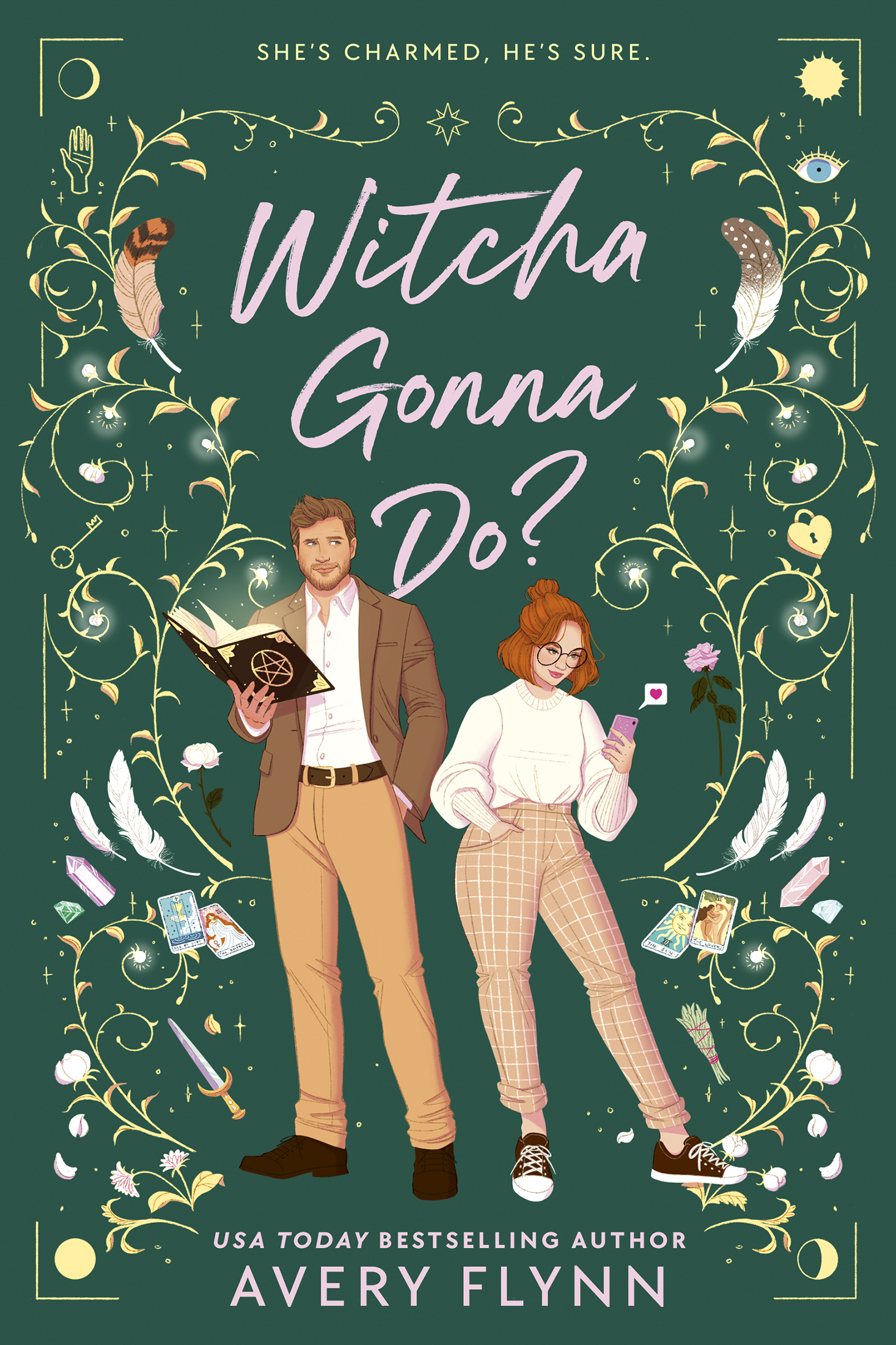 EVEN THOUGH I KNEW THE END BY C. L. POLK // november 8th // historical fantasy //
A magical detective dives into the affairs of Chicago's monsters. In order to track down the White City Vampire, Chicago's most notorious serial killer. All of this so she can secure a future with the love of her life. If she fails, only hell and heartbreak await.
SHIP WRECKED BY OLIVIA DADE // november 15th // romance //
Maria's one-night-stand, the thick-thighed, sexy Viking of a man she left without a word or a note, just reappeared. They are filming together for 6 years on a remote Irish island. She still wants him…but he now wants nothing to do with her.
BEFORE I LET GO BY KENNEDY RYAN ✨// november 15th // romance //
Yasmen and Josiah Wade are recently divorced, and have found a new rhythm co-parenting and running a business together. Yet like magnets, they're always drawn back to each other, and now they're beginning to wonder if they're truly ready to let go of everything they once had.
ASTRID PARKER DOESN'T FAIL BY ASHLEY HERRING BLAKE // november 22nd // romance //
Astrid focuses on her career and makes it her mission to forget about her failed love life. Being the designer for Everwood Inn's renovation is just what she needs. Until Jordan, the lead carpenter hates every modern design decision she makes. Lucky for them, the showrunners filming the renovation love the tension. But, their dislike for each other turns into something quite different, and Astrid must learn what success truly means.
WITCHA GONNA DO? BY AVERY FLYNN // december 6th // romance //
Following a witch without magical powers who accidentally made her sister's spell glitch and cursed her whole family. Oops. The only person who can help her break the spell is Gil. The arrogant guy who she keeps getting set up with. They'll have to work together, all while fighting the attraction building between them.
And, that's a wrap. How many great books have we got to look forward to though? I, for one, can't wait!
Spot any books you are looking forward to? Have I missed any great releases? How excited are you about these books?