Hey everyone!
welcome to my first ever recommendations post (only 5 years into blogging)!
Given the title, you know this post is all about young adult contemporaries. I truly believe there is some magic in them. How they captured the uncertain teen years full of freedom and rules. Discovering how to navigate the world and learning all about yourself. They talk about everything from family and friends to romance. There is a special feeling in YA contemporaries that no other book can capture, and I LOVE IT.
Today I am sharing my favourite YA contemporaries and why I think you should read them.
FOR FAMILY FOCUS: darius the great is not okay by adib khorram
"Darius has never really fit in at home, and he's sure things are going to be the same in his first-ever trip to Iran to visit his grandparents. His clinical depression doesn't exactly help matters, and trying to explain his medication to his grandparents only makes things harder. Then Darius meets Sohrab, the boy next door, and everything changes."
One of my favourite comfort reads. This book will stand the test of time because of how well it deals with specific themes. It deals with three parts of Darius' life in-depth… depression, family and identity. Every aspect felt explored in a nuanced, whole, heartwarming way, making you not only fall in love with Darius but the story too. Another bonus is how the story takes you to Iran, allowing you to experience the land, language and culture. With the effortless, direct writing style and celebration of all kinds of love, it is sure to be a hit with most readers.
includes → (positive) clinical depression representation 💊, biracial identity, travel ✈️, Iran 🇮🇷, extended family (focus on grandparents) 🧓🏽, body image conversations, complex father-son relationship 👨‍👦, friendship focus.
FOR CREATIVE PURSUITS: radio silence by alice oseman
"Frances and Aled struggle to find their voices over the course of one life-changing year. Will they have the courage to show everyone who they really are? Or will they be met with radio silence?"
With the success of Heartstopper, I feel very comfortable in stating Alice Oseman as one of the biggest YA contemporary authors in the UK. As a massive fan of their books, I am all for this. Whether handling deep emotional topics, carving out safe space for queer teens or well-timed humour/culture reference, Oseman is a master. My favourite of their collection has to be Radio Silence.
I appreciate this book because it empowers choosing your own path, celebrates friendship, and discusses academic pressure and creative pursuits. That is what this novel is about. Yet, to deem it as only so would be missing what's special about it. It could easily be an "inspirational poster" book. However, the exploration of emotion and struggle made it a sincerely human book, making it a far more memorable read.
includes → cinnamon roll characters 🥐, art 🎨, friendship 💕, queer 🏳️‍🌈, academic pressure 🎓, a character you will HATE 👿, support, love, set in the UK 🇬🇧.
IF YOU LIKE COMPLEX RELATIONSHIPS: the henna wars by adiba jaigirdar
Nishat decides to start a Henna business for a school project where the winner will receive 1000 euros. But another group, crush included, also decided to start a Henna business making her success become that much harder.
From reading the premise, you can imagine how this captures fun, drama and romance. In fact, I would even call it a perfect YA contemporary plot. The execution of said plot makes it so much more. Whilst it is a sweet contemporary, it deals with many heavy topics from cultural appropriation, homophobia, divorce, and racism. Each one was handled with care and added to the book. Plus, it dealt with many of Nishat's relationships, such as her sister, an ex-friend, a love interest and her parents. The entire book had a satisfying whole, nuanced feel. Things weren't simplified to make them fit more easily into the book, and it was the greatest strength of this book for me.
includes → sisters 👯, cultural appropriation, enemies to lovers 🗡️❤️, ex-friends, Bangladeshi-Irish main character 🇧🇩🇮🇪, set in Irealnd 🇮🇪, rival businesses 🔥, queer, f/f relationship 👨‍❤️‍👨
FOR EMOTIONAL HEALING: last night i sang to the monster by benjamin alire sáenz
Zach is an alcoholic and in rehab instead of high school, but he doesn't remember how he got there. He's not sure he wants to remember. Something bad must have happened. Something really, really bad. Remembering sucks and being alive – well, what's up with that?
Sáenz is well known for "Aristotle and Dante Discover The Secrets Of The Universe", another book I love. But I want just one book per author on this list, so I had to pick this book.
You will experience a very personal journey in this book. It takes the approach of following emotions more than a plot, but there is a lot of purpose in that decision. It successfully explored the tangle of messy, dark emotions and discovered what the road out was along the way. It was achingly beautiful, and I, for one, was enraptured by the writing and meaning of this book. I can't recommend it enough.
includes → addiction 🧠, depression, poetic writing 📜, support, friendship💕, trauma, healing, help 🆘
FOR A SLICE-OF-LIFE STYLE BOOK: the sun is also a star by nicola yoon
Set across one day in New York, Natasha tries to prevent her family from getting deported to Jamaica. Daniel is the perfect son and student, even if it prevents him from becoming the poet and dreamer he knows he is. When their lives unexpectedly collide, it could change their lives forever.
I'll admit, I dismissed this book when I first heard about it, believing I knew what would happen. I could smell the cliché, or so I thought. Instead of being about how love will change your life, it was about how life in itself will change individuals every day, and by chance (or fate), this is what changed on this New York day. It was beautifully written, dream-like, philosophical and captured the possibilities of first loves. It was about the present as much as it was about the future, and it felt like getting a slice of everyday magic in the best way.
includes → set on one day 🗓️, opposite attracts 🧲, first love, New York 🗽, family, the meaning of life💛, beautiful writing 📜.
FOR FINDING YOUR VOICE: american panda by gloria chao
A college set novel as Mei explores what it is to be her own person. Her parents had her life all planned out to be a doctor, and she was all on track. Except she hates germs. When Mei reconnects with her brother, estranged from the family for dating the wrong woman, she questions whether she can find a way to be herself.
Chao's books are always a charming experience, but her debut still remains my favourite. Mei was such a lovable main character giving this story, along with the sweet romance, a delightful feel. It felt like such a personal journey and message. I loved how you could feel every nuance and emotion throughout this book to create such a meaningful story. All the family relationships were complex, especially the mother and daughter. It made it an emotional read as it spoke about pressure, pain and love.
includes → Taiwanese-American main character 🇹🇼🇺🇸, family 👪, pressure, college 🎓, romance 💙, sweet love interest 🍬☕, sister-brother relationship, finding your voice 📣
FOR A IMPERFECT, POWERFULLY SO, NARRATOR: patron saints of nothing by randy ribay
Jay travels to his family in the Phillippines after his cousin was murdered as part of President Duterte's war on drugs and no one in his family will talk about it. Hoping to uncover more about his cousin's murder, he will learn about the Philippines and his own family, all whilst dealing with the many sides of his cousin before facing the whole truth… and the part he played in it.
This goes without saying this is a meaningful book because it encourages heavy and relevant conversations. What I found even more notable was how this story was crafted. Jay is a learning narrator who made mistakes and adapted to his environment giving the readers more to follow and engage with. It came to a well-balanced end in both a fulfilling and realistic manner. Plus, I have to talk about the writing. It was so direct and profound. One of my favourite styles in YA contemporaries. Patron Saints of Nothing is a memorable read for all the right reasons.
includes → set in the Philippines 🇵🇭, family👪, short chapters, beautiful writing📜, guilt, conversations around drugs💊, blossoming friendship/romance 🧡, learning narrator, grief, mystery 🔍.
IF YOU LIKE RAW, PERSONAL PLOTS: release by patrick ness
Another book set across one day, this time following Adam on one of his most difficult days. Handling boyfriend trouble, a horrible incident at work and a showdown with his preacher father. Let's not forget that something extraordinary and unsettling is lurking at the edge of this story.
This book was really compelling, even in a short space of chronological time. Using the small details to showcase grander themes and showcase how a day is capable of invoking immense change. Through flashbacks and present time, you understand the characters and their choices well. As mentioned, this day is not an average day. It is a bad day. Therefore the content is painful, but I liked how raw and unedited the story felt. It made you feel like you were feeling every emotion with Adam, which can only be a strength for a book.
includes → set on one day 🗓️, family, brothers, ex-boyfriends 👨‍❤️‍👨, friendship, sweet love interest 🍬, handling homophobia 🏳️‍🌈, magical realism 🪄
FOR A HEARTWARMING READ: love from a to z by s. k. ali
Zayneb goes to live with her Aunt in Doha, Qatar, after being suspended for confronting her teacher. Seeing her friends get in trouble through her actions, she promises to be a 'nicer' version of herself here. Then there is Adam. After being recently diagnosed with Multiple Sclerosis, he left school to focus on making things and keeping his mother's memory alive for his sister. Both play versions of themselves for other people. But, what will happen when they meet?
The characters completely made this book for me. Both had so much emotion and kindness in them, even when they didn't act perfectly (who does?) I felt for them. I enjoyed watching them grow as individuals and towards each other. Honestly, sweet romances don't get enough hype because they are perfect. It touched on heavy subjects though, and I really liked that side. Especially with the use of 'a marvel and an oddity' every day… to respect both the good and bad in life, for they co-exist. It was able to do this in a very hopeful manner which I loved!
includes → set in Qatar 🇶🇦, family👪, Muslim main characters 🕌, grief, cute romance 💙, islamophobia, dual POV.
FOR THE LOVE OF POETRY: the black flamingo by dean atta
Michael is a mixed-race gay teen living in the UK. As he goes from childhood to teenager to college years, he faces many different hurdles to come to terms with his identity and expression. A story about choosing and embracing who you want to be.
This story felt like a very authentic and personal story as we follow Michael through his teen years. I like that we got to see him at different points in his life as it really emphasised how you are constantly changing and growing. It is not just one identity you come to terms with, and then you are settled, but more of an ever-evolving journey. Being told in verse made the language incredibly beautiful and compact whilst still touching on many things making it a distinctive read.
includes → identity, queer 🏳️‍🌈, drag 💄, set in the UK 🇬🇧, poetry, illustrations ✏️, relationships, family, college 🎓, Black main character.
IF YOU LIKE A DARK EDGE: the female of the species by mandy mcginnis
Follow three different high schoolers to examine rape culture. Alex's sister was murdered with no justice, so she resorted to violence… and got away with it. She knows she cannot trust herself with people. Not Peekay, the preacher's kid at the animal shelter where she volunteers. Or Jack, the star athlete, trying to get to know her. As the senior year unfolds, Alex's darker nature breaks out, setting these three teens on a collision course that will change their lives forever.
I love this book because it is such an intriguing mix of perspectives. They are unconventional picks for narrators in how they interact with each other and their purposes in adding to the conversations surrounding rape culture. This book exceeded my expectations because of the morally grey characters, relationships, nuanced themes, and compelling writing format.
includes → high school🏫, multiple POV, rape culture, violence 🔪, friendship 💕, a twist 🌪️
FOR A GOOD ANTHOLOGY COLLECTION: black enough, edited by ibi zoboi
I was ready to write off anthologies as not for me until I read Black Enough. A collection of 17 stories of being young & Black in America, from being a Black nerd, handling a parent's divorce, dealing with stereotypes, chasing creative pursuits and the potential of falling in love.
Each story had a different experience and message. Some were lighthearted, celebrating hope and joy. Whilst others were serious, showing how racism is ingrained social behaviour and its effects.
The fact that I consider half of these stories my favourites of the collection shows how good they were more than any point I could make. The creative talent of these authors in only short stories deserves to be admired, and that is why you need to read this book.
includes (this is hard to do with an anthology)→ multiple short stories 📚, romance, friendship 💜, family, racism, sexuality, Black joy 🖤.
IF YOU LIKE A STRONG COMEDIC VOICE: the exact opposite of okay by laura steven
Izzy O'Neill is an aspiring comic, an impoverished orphan, and a Slut Extraordinaire. After photos are released of her having sex with a politician's son, she is thrown under national commentary. Of course, her school is talking about nothing else as well. Any guesses on the comments?
Discussing slut-shaming with such an extreme example and a comic centred character voice is quite a ballsy move. I am happy to report the balance of humour and seriousness was well done. The book had a really engaging tone and powerful message. A power combo, if you will. Picking apart multiple angles of sexism, casting the conversation into broader areas to provide a more fulfilling experience for readers. The writing was easy to read and even light-hearted, without sacrificing the integrity of the message & plot.
includes → friendship 💕, slut-shaming, mystery aspect🔍, sweet love interest, feminist themes ♀️, double standards, blogger main character 💻, comedy 🎭
IF YOU LOVE BOOKS WITH MESSY CHARACTERS: more happy than not by adam silvera
Aaron Soto is struggling to find happiness after a family tragedy leaves him reeling. The support of his girlfriend is helping him rediscover joy, but it is his new best friend, Thomas, who gets him to open up. Struggling with new emotions, a new revolutionary memory-alteration procedure might be the way to straighten himself out. But what if it means forgetting who he truly is?
I truly wish more people would take a chance on this book. The characters are lovable and messy, especially Aaron. You will 100% feel for Aaron in this book. He goes through a lot of pain in this book, almost being followed by a feeling of 'lost'. It allowed him to freely discuss his identity in imperfect ways. This rare display of messiness felt so honest and crucial to becoming himself. It is an emotional read for all the right reasons… and some pretty unforgettable reasons.
includes → Bronx neighbourhood 🏙️, memory themes 🧠, Puerto Rican main character 🇵🇷, friendship, love, queer themes 🏳️‍🌈, family 🧑‍🤝‍🧑, grief, depression, emotions 😭, a twist 🌪️
IF YOU LIKE MAGICAL REALISM: black girl unlimited by echo brown
Each day, Echo travels between two worlds, leaving her brothers, her friends, and a piece of herself behind on the East Side to go to the rich school on the West Side. There are dangers to leaving behind the place that made you. Echo soon realizes there is pain flowing through everyone around her, and a black veil of depression threatens to undo everything she's worked for.
This coming-of-age memoir mixed with magical realism makes for a unique and powerful book. It definitely deserves more hype. It is full of complex characters, life, emotional topics, healing, pain and heart. It was a very transformative read, not to mention a beautiful, heartbreaking piece of fiction. The fantasy aspect added to transporting emotions to readers by being wonderfully attentive and silently descriptive. It is a short, powerful, unforgettable read. Please check it out.
includes → magical realism🪄, Black main character, poverty 🪙, sexual violence, racism, sexism, depression 🧠
bonus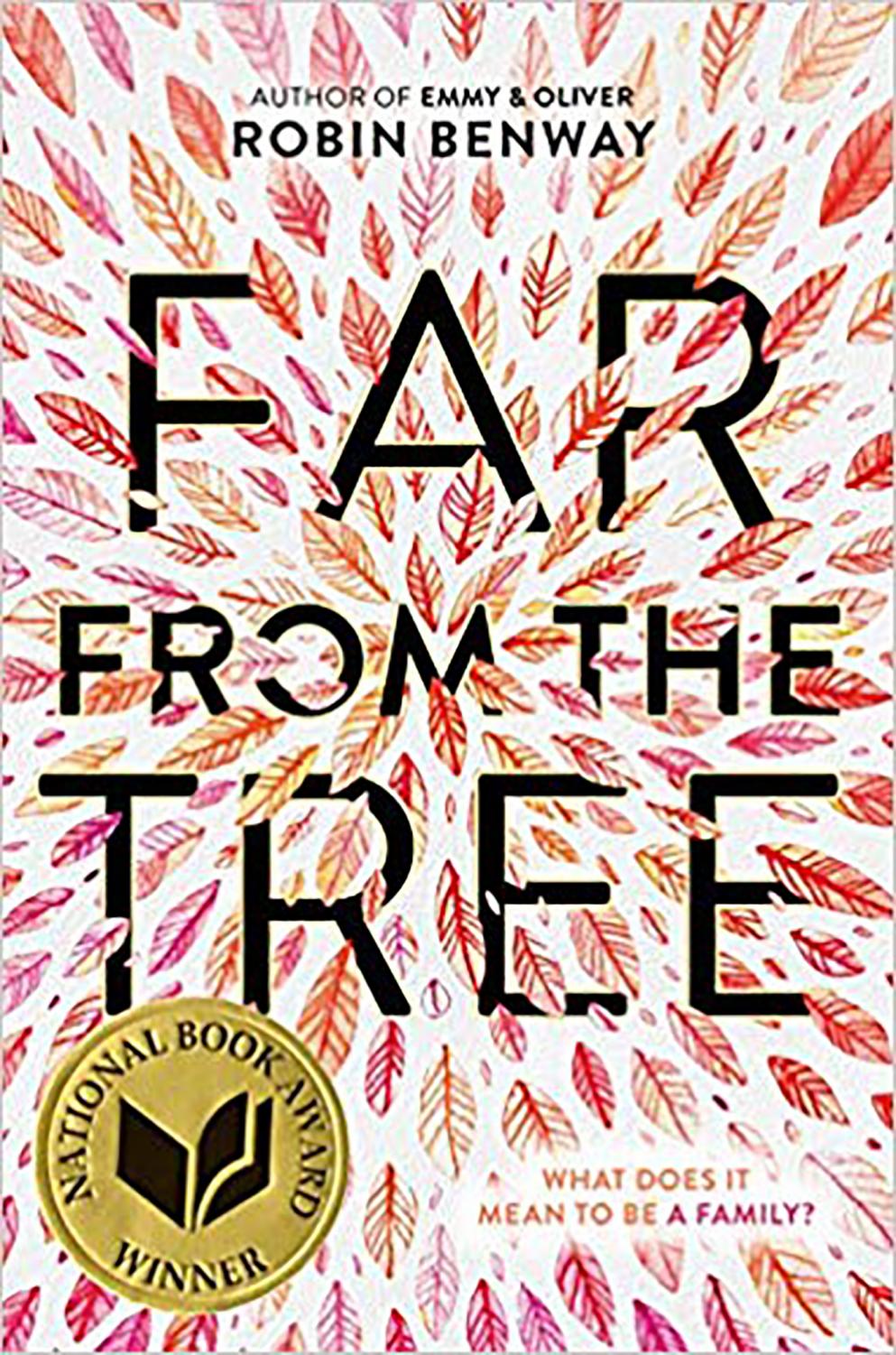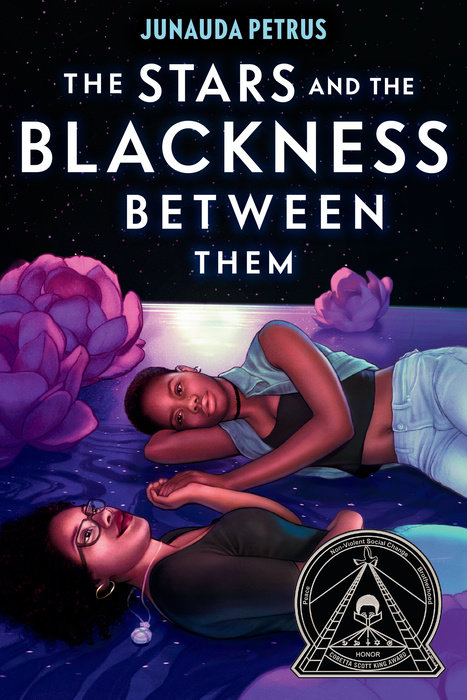 Please give me your YA contemporary recommendations. Do we share any favourites? What makes you love a YA contemporary?