Hey everyone!
Today it is a slightly different post from me as I just wanted to talk about Instagram. I'm sure you've heard of it. Well in this post, I overthink it. Then I (internally) try to overthink how to underthink my new account. Feel free to judge me, I know I do.
[moving on]
my INACTIVE blogging Instagram account:

@meandink
why I am no longer using this account?
NUMBERS MENTALITY
The classic measure of success on Instagram is numbers. Are you growing? Have you got over 1K followers? To an extent, I like focusing on numbers. It can be satisfying. You can meet more people and get to establish yourself in the community.
But, I find it a bit intoxicating. You get consumed by it, and to grow on Instagram, you have to dedicate a lot of time to it. More time than I want to devote to it. It is a lot between the posts, stories, comments, and reels. I admire people who do it all. The typical Instagrammer really doesn't get a lot back from it for all that work either.
I couldn't find that healthy relationship with the numbers. I never felt like I was enough, so it was no surprise I stopped enjoying it. Plus, I couldn't keep up with all the people I was following, which again was overwhelming. It really shouldn't have been playing on my mind as much as it was. I need my sleep, not overthinking in the middle of the night. (slight exaggeration, I just love this gif. Shrek 2, man)
CONSUMERISM
Everyone can agree that Instagram promotes consumerism in direct and indirect ways. From a dominance of merch and vast collections of books themselves.
I always said I was fine with this, and to an extent, I am. I can see plenty of items and know I don't want them. But it constantly tempts you with everything and invites comparison to what you don't have. As it always focused on what to buy next, it frankly became a bit exhausting and disheartening.
Consumerism is worthy of a far greater discussion, covering all the ins and outs. For now, I can simply say I don't want the oversaturation of goods.
FAST MEDIA
Instagram is fast-moving, and I am slow. Fast media has its advantage. You can put out loads of content, and there's always something new for you. It is current, and sometimes it has a more personal and intimate feel (to an extent) seeing as it is real-time and provides insight into people's lives. But… I can't always keep up with it. I sound like a grandma.
Instagram doesn't necessarily suit the way I want to produce content. Saying that Instagram is a lot more flexible than I am making it sound, you can do what you want and how much you want with it. It's just I never felt like I kept up with a lot of other Instagrammers, so I kept apologising for being behind on my made-up schedule.
BEST LIFE LOCATED HERE
Instagram is well known for promoting perfection and endless happiness. Whilst the book community doesn't compete to the extremest of levels. It is still rose-tinted. From the majestic shelves, constant arc approval and once again happy lives. It definitely paints a picture that isn't the whole of reality. It is a 'show off' mindset. I'm guilty of it too. No one wants to show the worse bits of their life. I think Instagram is just an extreme version of it.
This isn't a new point against Instagram. Showcasing life as perfect can be damaging to mental health in various ways. It is a step away from reality, and it can make you feel bad. Why aren't you as productive or happy as everyone else?
STAGED VS CASUAL
In the context of Bookstagram, staged would be your flatlays & props, and casual the unchanged background with little editing. I actually love both styles. I appreciate the ease and beauty of casual photos and love the artistic effort of staged ones.
The only problem with this is staged can be very 'perfect' and prop-heavy. It can lead to comparison. It can make Instagram feel like a community where you need specific 'requirements' to get involved or succeed. Particularly with the dominance of aesthetics.
I actually find staged photos quite hard to do. The use of space, the need for props and everything. Looking back at the pictures I've taken can be a painful experience.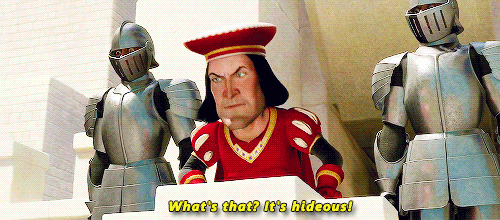 Now we have finished stepping into my overthinking mind, I REALLY want to highlight KAYA'S (@ A FICTIONAL BOOKWORM) POST: are bookstagram and booktok accessible??. It is such an important read and everyone should be aware and conscious of it. So PLEASE, PLEASE read it! It just goes to show how imperfect Instagram can be.
This has been a negative post on Instagram, and I would like to mention this is a generalisation. There is plenty of joy to get out of Instagram and the whole community. Plus, there are areas where the issues I have raised aren't as present. Therefore you can take each point with a pinch of salt.
Anyway, safe to say, after an accumulation of various factors, Instagram lost its enjoyment for me and became stressful. So I stopped…
…and created a new one.
Sadly all the factors I have mentioned still exist. I have not found the cure, but… before, I set up a new Instagram to start "bookstagram" again. I planned to be so professional with it, but then I realised it was not for me. Or so I thought…
why have I gotten another Instagram after all that?
Simply put, when playing around with an account only I could see, I began to enjoy it. I genuinely like the photography (whether artsy or simple) aspect and watching other people on it (cover reveals, recs, news). Apparently, taking pressure off yourself makes things more enjoyable… who'd have thought?
i like photography
I like the creativity you can put into the photos, from the different photo styles, imaginative editing (one day) and colour decisions (new mood=the brighter, the better). Enjoying it is the best reason to carry on with anything.
On the new account, there will be book photos AND others photos. You know I love a good nature shot.
Hence, my new account isn't a Bookstagram or professional blogging Instagram (yes, I have entered the realm of no social media promo for my blog). It is almost a personal account, but not really because I actually suck at personal.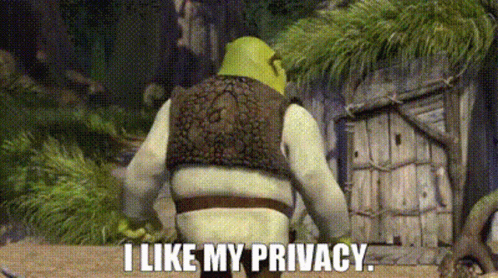 It is more of a book and life dump, but hopefully aesthetically. It will be very inconsistent and lowkey. I will post when I have something and won't think of it much more than that. It won't be a fast-growing account by any means, but it isn't why I am doing it.
I like watching the fast content at times; it's perfect for recs and staying up-to-date on book news
Instagram is a great way to stay up to date with your favourite authors and others. It is convenient and I like it. I have tried to follow less consumeristic accounts in the hope it will minimalise that issue, obviously it won't be completely eradicated but hopefully I will feel better. Plus, I love the whole community and talking with people on Instagram.
It is fun and active. Plus, the way Instagram works means you can digest a lot of recommendations quickly. Through the love of buzzwords, you can hear about 10 books in a minute. This increases your knowledge and awareness of books (not perfectly, I will say.)
However, I am not following loads of people yet. Hopefully, it will all be sorted out soon.
If you want to see the new account, here it is…
Ok, I think I have rambled enough now. Please let me know your Instagram account down below and tell me your thoughts on all things Instagram. I admit I am a bit of an overthinker, so I would love to hear if you've ever felt the same towards the app.
Do you like using Instagram? What do you enjoy most about it? What are the main problems you've experienced with Instagram?