today's theme: BOOK TO MOVIE ADAPTATIONS 📖📽️
CHOCOLATE CHEESECAKE MUFFINS
I was craving chocolatey goodness, so I tried to bake Starbucks' chocolate cheesecake muffins (because they are amazing). I baked them because I wanted 20, not just 1 from Starbucks. Sadly, they tasted nothing like them. Sophie 0, multinational corporation 1. Nonetheless, they hit my craving.
my rating: 5/10
movie one: THE SUN IS ALSO A STAR [2019]
synopsis: A hopeless romantic ambivalent about his future in medical school falls for a hard-luck young woman who doesn't believe in love. [view trailer]
age rating: 12A
genre: romance, drama
my rating: ★★★★★★ 6/10
favourite character(s): Natasha and Charles
The book was one of my favourite contemporaries. A slice of life book that was poetic and beautiful. It paid attention to the simple beauty, joy and emotions of living. I was curious to see how the film tackled this.
Firstly, I can say the vibes matched. It felt like an indie film with the cinematic shots, attention to detail and the way the movie wants to make you feel something more than entertainment. I was actually impressed how it captured that same energy of the book. I especially loved how it would have artsy snippets "outside the film".
I know this movie isn't too popular, and I can see why. I could criticise it more than I will, but I overall liked it. Naturally, all the aspects from the book I enjoyed. It felt like a first date, all that energy. The newness, how your feelings overtake everything and the excitement of new possibilities. Plus, I liked how it made you think, from talking about important topics to philosophical ideas. All these themes really suited the filming style.
I didn't like the epilogue. I didn't like the one in the book either, but the film one was worse. The story should end when the day ends, in my opinion. Nonetheless, I liked the film. I didn't love it, so I won't be jumping to watch it again. But I'm still glad I checked it out.
movie two: THE BOOK THIEF [2013]
synopsis: While subjected to the horrors of World War II Germany, young Liesel finds solace by stealing books and sharing them with others. In the basement of her home, a Jewish refugee is being protected by her adoptive parents. [view trailer]
age rating: 12A
genre: historic, war, drama
my rating: ★★★ 3/10
favourite character(s): Max, Rudy, Mama
I'll admit I was in a sulky mood when I watched this movie, but it was sooo disappointing. Like most of the book community, I loved this book. It was different, clever and powerfully emotional. The movie felt like none of that. Strange because the actual scenes seemed lifted from the book. I think it was lacking the spirit of the book. This story was meant to be consumed in a literacy format. To capture big emotions, rich language and provide the extra layers only written words can give.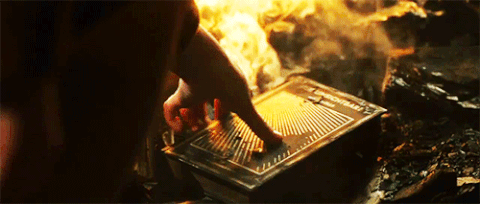 Certain things were more than just a missing element but a genuine dislike… the film should have been in German instead of accented English, the acting in the emotional end scene felt poor, and I disliked the narrator.
Due to my resounding disappointment, I know I am being too harsh on the movie. It did talk about important topics and gave an insight into living in Germany at the time of WW2. Focusing on the small details managed to capture big themes. Yet, for me, it was an error to watch this movie. I should have known the book was the best format and left it alone. Especially as I think it has made me look down on the book a little. I truly hope most people had a better experience with this movie than I did.
movie three: indian horse [2017]
synopsis: Follows the life of Native Canadian Saul Indian Horse as he survives residential school and life amongst the racism of the 1970s. A talented hockey player, Saul must find his own path as he battles stereotypes and alcoholism. [view trailer]
age rating: not rated
genre: drama, sport, historic
my rating: ★★★★★★★★ 8/10
favourite character(s): Saul, Virgil
A very true adaptation of the book. I actually think this is what book adaptation should be like… It made the scenes come alive, and the visual aids enhanced the story.
This story is important because it talks about the horrific residential schools. This story highlights the severity and multitude of the torture endured by Native Canadian children and the aftermath. Following Saul from child to adult made the story feel more personal than ever, and the breadth of time this story covered allowed you to see the lifelong effects and emotional devastation of residential schools. It talked about how racism can take away the safe spaces people carve out for themselves and what the road to healing can involve. This story was important because we can't allow them to be forgotten.
The book's storytelling style was compelling, from vivid succinct scene descriptions to limited weighted dialogue. Through this, it explored multitudes of emotions, and the movie did the exact same in the best way. Touching on great pain and trauma, to individual solace and community support.
I felt like the whole story was enhanced by the filming style. I loved the shots, the effective use of stillness and silence to convey heavy emotions and how the movie showed Indigenous communities' bonds in quietly powerful ways. It was well made and, like I've said, an elementary example of what a book to movie adaptation should be.
movie tv show four: SHADOW AND BONE [2021-]
synopsis: Dark forces conspire against orphan mapmaker Alina Starkov when she unleashes an extraordinary power that could change the fate of her war-torn world. [view trailer]
age rating: 15
genre: fantasy, adventure
my rating: ★★★★★★★ 7/10
favourite character(s): Alina, David, Jesper
I had a lot of expectations for this show, and honestly, I want season 2 more than I wanted season 1. But the first is the best place to start.
I still believe the combination of the two books was unnecessary. Maybe because I knew it had to come to nothing. Thankfully, it was still easy entertainment. The main perk was seeing the characters brought to life. They felt perfect to me. Six of Crows especially… Jesper was full of charisma like I wanted. Kaz was a walking Tumblr post, so pretty accurate. Inej, STUNNING. Matthias and Nina, the connection was perfect.
I was surprised to find that a lot of my interest gravitated toward Alina and Mal. The TV show sooooo improved them in my mind. I actually love them and seeing their history too. Lucky for me, seeing as they were the central plot carriers of S1 too.
Honestly, I loved the visuals, the outfits, the dialogue, the characters and the humour. YES, I have to talk about the humour. It felt nicely balanced. Quite prevalent but, to me, not overdone. The only minor downfall was the plot pace. It has slow patches, and as I said, the book mix up didn't make sense to me. But, then again, Inej loving Alina almost made me adore it. Thankfully episode 5 was a turning point in the series, and it needed it. The episode where David came in, just saying. It had more action and more twists. The second half of season one was more substantial than the first half.
I think season 2 will be even better because the book content for both the plots (siege and storm, six of crows) was more entertaining to me in the first place. Fingers crossed, they do it justice. I think they will.
I thought it was really interesting that I had different reactions to each adaptation…
(1) underwhelming adaptation (the sun is also a star)
(2) completely disappointed (the book thief)
(3) perfect translation from book to screen (indian horse)
(4) improved upon the book (shadow & bone)
book-to-screen adaptations I can't wait for…
(1) QUEENIE (channel 4)
(2) HEARTSTOPPER (netflix)
(3) THE GREEN BONE SAGA !! (peacock)
(4) we are finally getting…THE SEVEN HUSBANDS OF EVELYN HUGO (netflix film)
(5) DAISY JONES AND THE SIX (amazon prime)
(6) NINTH HOUSE (amazon prime)
(7) RAYBEAER (netflix)
Thank you for joining me on my watch party and, until next time…
follow me on letterboxd to stay up-to-date
next theme: women take the lead ♀️🔪
What has been your favourite book-to-screen adaptation? What ones are you looking forward to? Have you seen any of the ones I've mentioned? Do you agree with my thoughts?