As the title states, I finally picked up some of Adam Silvera's books, and I wanted to document my thoughts on them. I only read two of his eight books (inc. sequels), but trust me, I have plenty of feelings to make two books into a whole post.
Adam Silvera is a popular and important author in the YA community. He is well known for writing heartwrenching contemporaries, typically speculative fiction, and recently published his first fantasy book. He has a distinctive voice and touches on an array of deep topics. That's what I heard, but what did I think?
---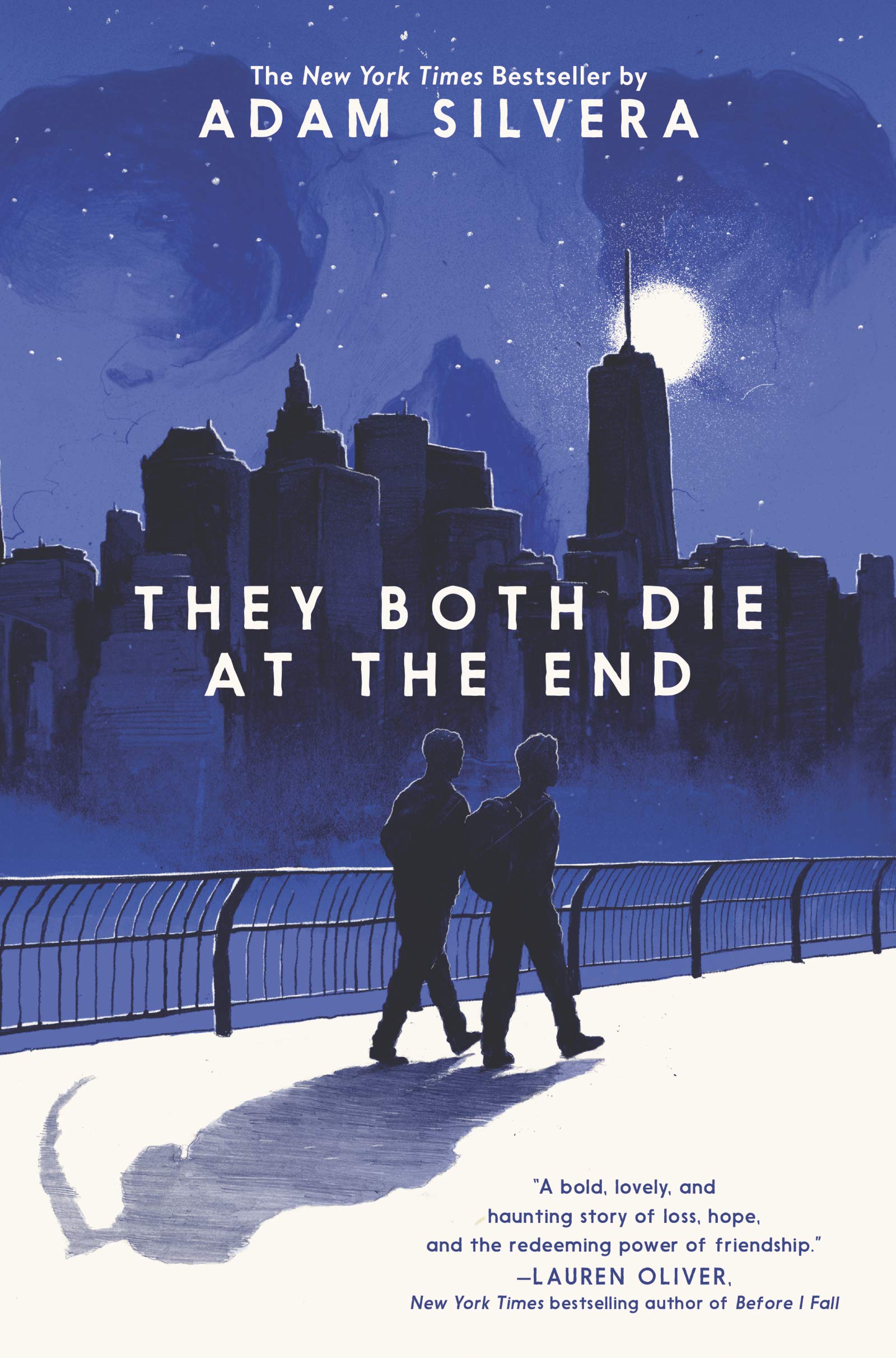 They Both Die At The End by Adam Silvera
PLOT PREMISE: Rufus and Mateo have been called to inform them it is their last day alive. These two strangers meet on an app and decide to meet up for one last adventure- to live a lifetime in a single day.
GENRE: Young Adult, Contemporary, Speculative
THEMES: morality, death, new experiences, friendship, love.
WHAT WOULD BE ITS TIER RANK: "only good"
FAVORITE CHARACTER: Mateo
FAVOURITE QUOTE: "I always wanted to stumble into someone like you."
WHO I WOULD RECOMMEND IT TO? people looking for a meaningful, unique contemporary or books handling morality
MY THOUGHTS
This is probably Adam Silvera's most hyped book, and in all honestly, I wouldn't have picked it up unless my library had it. Unfortunately, I was underwhelmed.
Granted, my lack of initial intrigue may have stumped some of my enjoyment, but for my expectation not to be the highest yet still be disappointed… Well, I think it is telling.
plot/theme
Given the title and premise, you can probably guess the theme. Morality. Last days. Death. As you can imagine, the most common thing talked about after death is living. Focusing on questions like what would you do on your last day? How do you make it meaningful? How does the closeness to morality affect life? Whilst it is the predictable moral quandary and resolution, I think it was well suited. I liked the message. I particularly liked how it looked at different lifestyles and noted that everyone wants different things whilst still encouraging people to continually reach for what they desire. Too often, the meaning of life is chiselled down to one formula; you must try everything out to have a life worthy of remembrance. Hands up, I still wouldn't consider it the best exploration of this theme, but it wasn't the worse by any means. I liked parts of it and can see others getting more from it.
I'm just going to mention this briefly as it was a big disappointment. For such an emotional topic, I felt nothing. No tears were shed.
characters
With a dual perspective, we follow both Mateo and Rufus. I felt like the strength of the characters were their contrasting personalities. They pulled each other in different directions, perfect for this budding relationship as they tried to live a lifetime in a single day. Mateo was shy and introverted, whilst Rufus was an extroverted risk-taker. I thought it was important that they both appreciated the different aspects of the other's personalities. It wasn't one-sided.
The only downside for me was how the actual relationship/dialogue felt a little unnatural. It just felt ever so slightly forced. I don't know how to say it any other way, but something was missing to pull me into their bond.
speculative aspect
Death-Cast. People are called to be told it is, in fact, their last day. This naturally makes for a unique and powerful concept. What I liked was the attention to social impacts. The development of the "last friends" app and how people used it to take advantage of people. How TV would jump on using Death-Casts in shows and the brief insights into employees at their call centres and other people. It felt ingrained in society in multiple human ways, and I enjoyed exploring that side.
Sadly, the rest of the development felt weak. In many ways, it felt like wasted potential. There were no explanations as to why or when it came about. There should have been talk of people fighting against the Death-Cast or, at least, a desire for an opt-out. My biggest pet peeve was why it needed to be a phone call instead of a text that gave you the warning. I feel like these will be explored in the prequel companion, but it still felt like a prevalent missing part of this novel.
---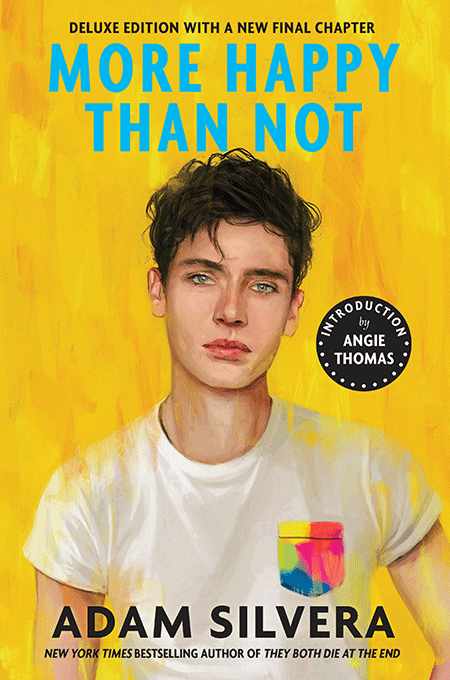 More Happy Than Not by Adam Silvera
PLOT PREMISE: Aaron Soto is struggling to find happiness after a family tragedy leaves him reeling,. The support of his girlfriend is helping him rediscover happiness, but it's his new best friend, Thomas, who gets him to open up. Struggling with new emotions, a revolutionary memory-alteration procedure might be the way to straighten himself out. But what if it means forgetting who he truly is?
GENRE: Young Adult, Contemporary, Speculative aspect
THEMES: sexuality, family, living in the Bronx neighbourhood, dealing with painful memories, being true to yourself
WHAT WOULD BE ITS TIER RANK: "soft favourite"
FAVORITE CHARACTERS: Aaron, Genevieve, Thomas, Mrs Soto
FAVOURITE QUOTE: ""You going to tell me you always knew or something like that?"…. "I'm better than that, my son.""
WHO I WOULD RECOMMEND IT TO? people looking for meaningful, unique, 'slice-of-life' contemporaries
MY THOUGHTS
This shows that reading the books I truly want to read rather than relying on hype is more beneficial because I genuinely loved this book. It was what I wanted and expected from Adam Silvera. I loved how much heart was put into both of these Silvera books, but this one, in particular, had a whole lot of heart.
plot/theme
This felt like a very personal 'slice-of-life' style book as it essentially details what it is like to be gay, Latinx, poor in the Bronx neighbourhood. To understand what it is like living in Aaron's world, the joys AND the hardships. It closely examined how it wasn't safe to be gay, resulting in fear and internal struggles. As Aaron questioned himself along with the availability of a memory altering programme, it brought in an intangible mess of emotions that felt so urgent and life-changing. There were a lot of feelings to unpack, but Silvera did a great job. Giving in to the confusing emotions and impulsive decisions but ensuring they were balanced out with a meaningful message that can't be said enough. Perhaps the ending was a little imperfect, but I think that's why I liked it.
I loved that this book truly meant something. Bonus: I loved the other aspects. The messy characters in the midst of discovering how they feel and who they want to be. The tackling of heavy subjects with a realistic yet uplifting message. And, finally, a plot twist that genuinely shook me. *chef's kiss*
characters
My main praise for the characters, all the characters, can be summed up in one statement… it allowed them to be messy. For me, it really captured the realistic nature of growing up. They were complicated, emotional, scared, hopeful, loved-up, undecided and PERFECTLY (humanly) MESSY. Whether the sweetheart characters or the morally grey ones. I really thank the novel for that.
Now onto the main character… Aaron Soto was lovable. I say this because I love him his personality was infused into the writing through certain colloquial manners, how he handles his struggles to his commentary. I liked how he relied on clever digs over outright insults. How his voice was captured made it feel like a personal insight into Aaron's mind. I felt close and bonded to him. Plus, it helped that I genuinely liked him. Like I have faith that Aaron would look after my dog well… and I don't say that about most people.
All of this helped me emotionally connect to his journey… and, oh boy, what a journey. It was heartbreaking and heartwarming all in one. Yes, it made me cry. If you read this book, I challenge you not to feel for him. I love any book which makes me love a character like this.
speculative aspect
In the novel, there was the Leteo procedure that removed unwanted memories. Initially, I felt wary of this aspect, but thankfully, I loved it. The development of the procedure was really well done. Social, technical and emotional factors were all considered to create a realistic, humanly flawed new concept.
It became an interesting approach to consider as well. We all have memories we want to live without, whether small or big. What would you do if you had the option to remove them? The more I considered it, the more interesting it became.
In the context of Aaron's story, it had a heavyweight. It was complex and intricate as it dealt with internalised homophobia, suicide, violence and more. Yes, Aaron wanted to live without some of these memories, but what would it mean? You'd miss the lessons they teach, ignore parts of yourself, and the people around you would know your past whilst you are none the wiser. I like how it wasn't treated simply but still promoted a healthy core message. Job well done, I'd say.
MORE ABOUT ADAM SILVERA
Adam Silvera is the #1 New York Times bestselling author of Infinity Reaper, Infinity Son, They Both Die at the End, More Happy Than Not, History Is All You Left Me, and—with Becky Albertalli—What If It's Us and Here's to Us. All his novels have received multiple starred reviews. He worked in the publishing industry as a children's bookseller, community manager at a content development company, and book reviewer of children's and young adult novels. He was born and raised in New York. He lives in Los Angeles and is tall for no reason.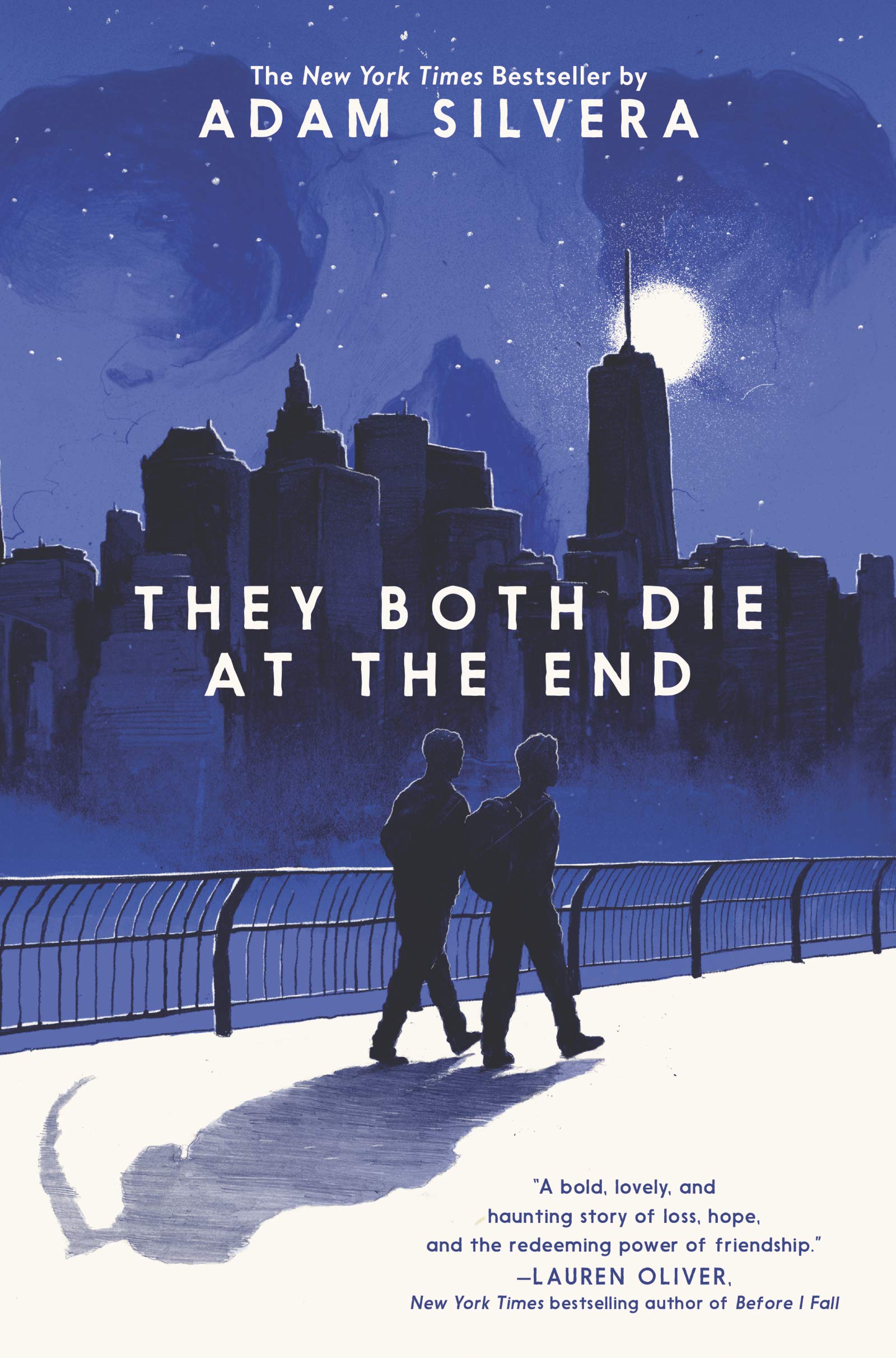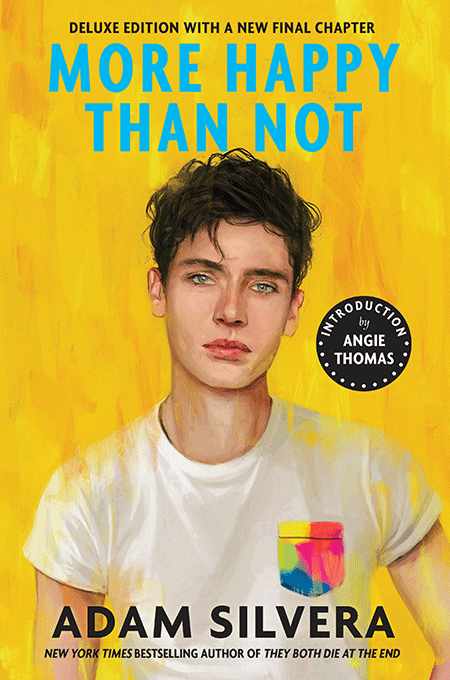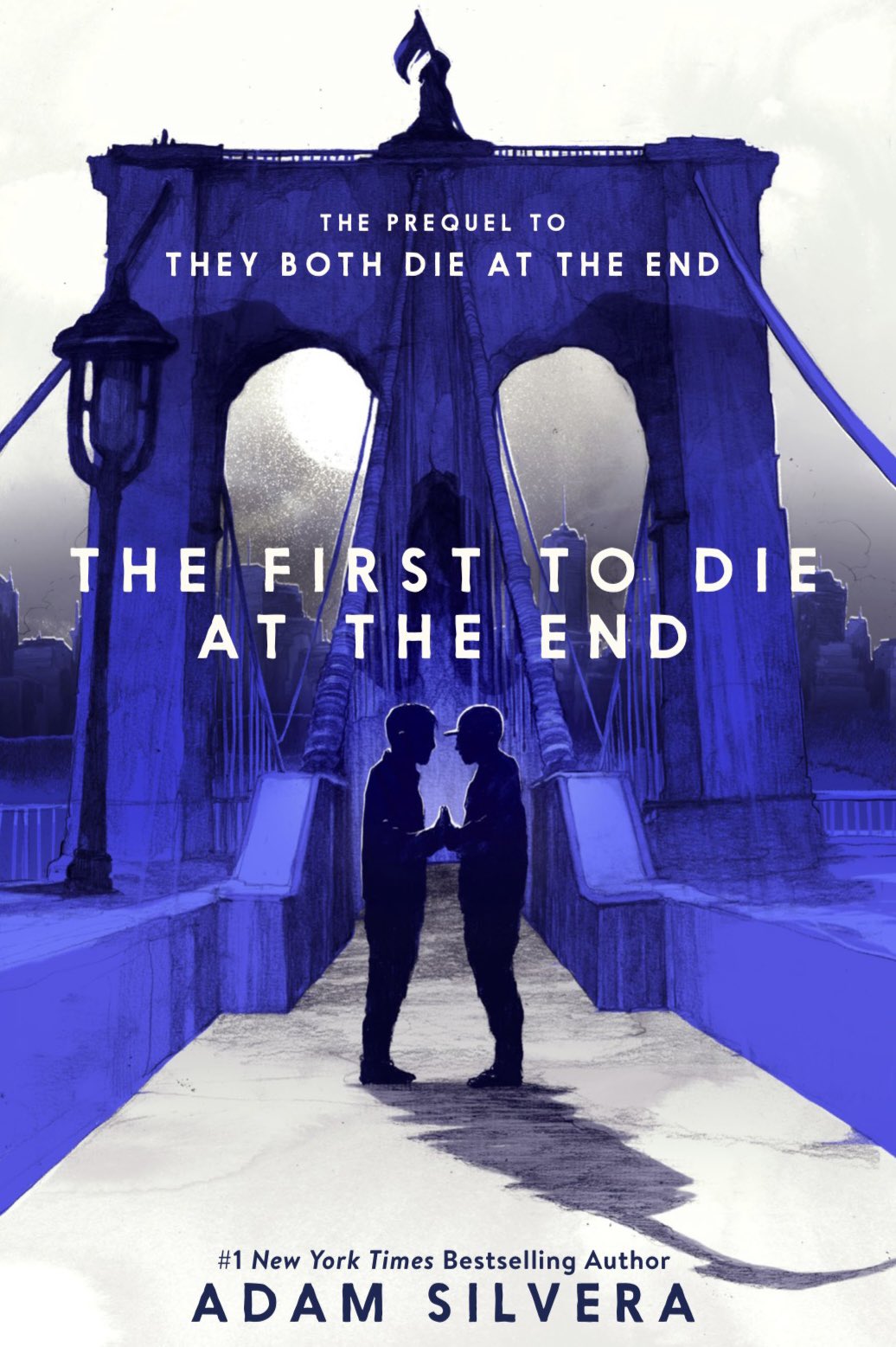 I would love to know if you've read any of Adam Silvera's books and what you thought of them. Especially if you recommend any of the ones I haven't read.