Welcome to the start of my writer diaries. Specifically called 'The Wailing Writer' because (1) alliteration is one of the skills I learnt in school and (2) I feel like crying a lot when writing… but in a fun way. 🥲
warning: in these posts I only act like I know what I am doing. It's a disguise.
HOW TO START A NOVEL
Confession: I don't know what I'm doing
Context: I've been trying to write this story since I was 15 (7 years ago), and it's basically an entirely new concept at this point. Not once have I gotten to a first draft stage. I've had a few attempts, but it always goes back to planning, planning, PLANNING.
Safe to say… I started to procrastinate a lot. Like to the extreme where I don't think you could say I was even working on my novel. Why? Because I hate the planning.
Instead of being a sad puddle on the floor, thinking about my lack of progress and essentially having a pity party, I decided to hit the refresh button.
Then I procrastinated again, but NOW I am seriously going to actively work on my writing. Hence, I thought I would talk about all the steps/progress on my blog in this new 'feature' whilst begging for any help people have. Let's begin…
the 'idea' steps
step one

: idea
*lightbulb moment*… probably happens in the shower
step two:

flesh out the idea.
Imagine the major conflict, the journey. (do you think it's a standalone?)
step three:

decide who the main character should be?
This is important, the main characters need to pull the story. Why are they the main character and nobody else? Is it multiple POV?
step four

: consider the villain(s) in more depth.
What are their goals, motivation and methods?
Starting a novel feels really daunting and overwhelming. There are so many things to do, it is like where do I start? Plus, I'm dealing with 'baby', underdeveloped fledglings of ideas, yet, my brain insisted on comparing them to fully developed, 100x edited ones. Why? It is not fair, brain.
Plus, I am constantly in pursuit of the feeling of 'completeness', but planning requires a lot of open-ended thoughts to be developed and explored later when writing. To change as I learn more about my WIP. Instead of seeing what it could be later, I only see what is missing now.
These steps probably won't take too much time, and I ended up with about 2-4 pages of A4. This is only the bare skeleton, and I will go back to every step to flesh them out. I just need the main concepts written down to consider the simple parts in an interconnected way first.
After that, I can fully flesh out the specific aspects, starting with…
SETTING
The setting is so important. I mean, it is literally the groundwork *ba-dum-tss*. It influences the atmosphere and feel of the story so much. Do not underestimate it. As I attempt to write fantasy, setting plays an extensive factor. It affects societal norms, technological advancement, culture, and more. As well as developing a clear understanding of its magic and history. I want need a clear image of its society and land.
WHAT YOU NEED TO KNOW ABOUT YOUR SETTING?
Where it is set? What is it called?
What is the terrain? What is the weather like? Is it highly populated/busy?
What are the people like? What are their norms and values?
What is there to do?
Is the history of the setting relevant to your plot? If so, why?
Where do your characters spend the majority of their time?
I create what I call a setting ingredients list. For each of the main settings, I write down qualities of each one… different senses you would feel there, the lighting, distinctive traits. It does feel ever-so-slightly like primary school, where you list the 5 senses. However, it helps because (1) 70% of the time, I forget about smell and touch when writing and (2) it encourages me to build a solid, unique picture in my head of the locations.
Each genre requires these questions to be answered and is essential for authors and readers to understand their environment. The approach needed for each genre will vary, e.g. historical, sci-fi. As I mentioned, I am working on a fantasy book, so let the worldbuilding commence. My next 'writing diary' will be all about fantasy worldbuilding.
Notekeeping is a messy business. I always struggle to keep them neat and organised. It is scraps of paper everywhere then trying to find them. Then doubting you had even written it down. I've tried to keep my notes more organised, but the mess always creeps in.
one

: develop the fantasy worldbuilding
Is possible to be afraid of a step in your writing? Because I definitely am.
two

: develop villains
Am I seriously having more villains than main characters? Nope, I will have to change this. Note to self: stop falling for the villains.
three

: character development frenzy
I'm actually excited to get into character development. This could just be pure naïvety though.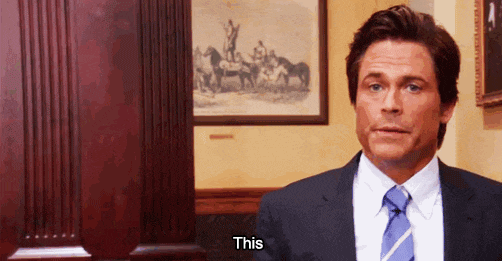 "ALMOST ALL GOOD WRITING BEGINS WITH TERRIBLE FIRST EFFORTS, YOU NEED TO START SOMEWHERE."
– ANNE LAMOTT
Do you write fiction? How do you start your WIP? What is the best piece of writing advice you've ever received?