Merry December all!
As we near the end of the year I think it's nice to reflect on 2021 and see what my favourites have been, a bit like how Spotify does a lovely little wrap up of your lyrical loves- for me, no surprises, Little Mix were my top artist. Again.
So let's get cracking, and this being predominately a book lovers blog, there's only one place to start:
TOP 3 BOOKS
Josh and Hazel's Guide to Not Dating- Christina Lauren. Loved the forwardness of the female lead and the blossoming of friends to lovers instead of enemies to lovers.
To Love and To Loathe – Martha Waters. This fed into my deep love of Bridgerton and kept the obsession going, if you loved that book/show then definitely read this book.
Faking Friends – Jane Fallon. Is anyone sensing a theme here? Romcom lover by any chance? I make myself sick. – This was another great Jane Fallon book, she can do no wrong in my eyes- more twists than a bag of Morrisons Salt and Vinegar Twists (crisps, for any wondering).
TOP 3 TV SERIES
'You' series 3. For me this series was a step up from 2, which isn't always the case, it doesn't regurgitate old plot lines, it stays fresh, it's a great mix of funny lines and stare-in-shock moments.
'The Morning Show' series 2. Loved series 1 of this so was tickled to watch this season and thoroughly enjoyed it – Jennifer Anniston is a gem.
'The Office' USA. That's what she said. (If you know, you know).
TOP 3 MOVIES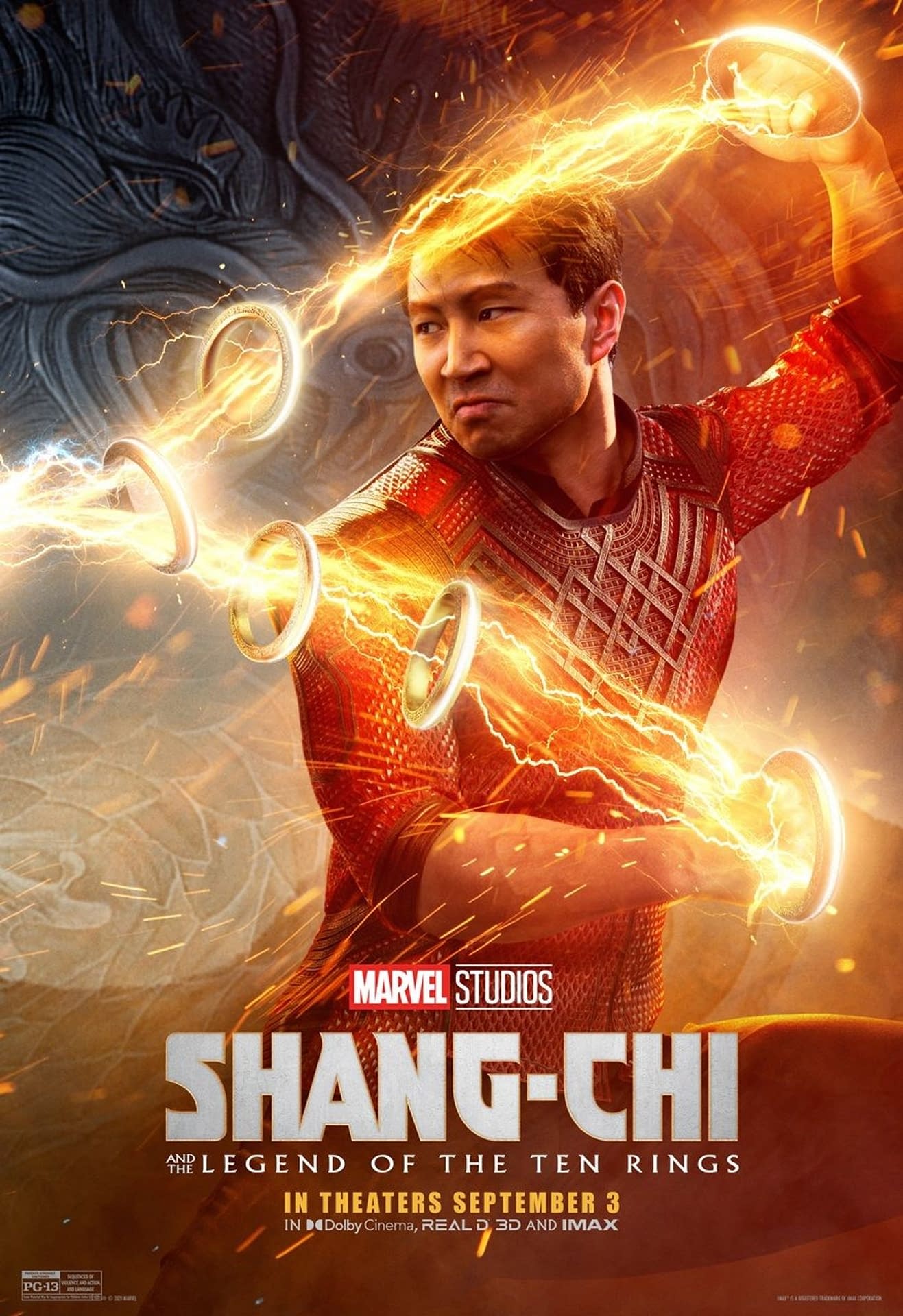 Shang-Chi and the Legend of the Ten Rings. A very beautiful film and that's only one reason that it's made it on this list: it's charming, involves shirtless men, it has love, it has complex feelings, it's got cute little creatures- and big ones. And it's beautiful, did I say?
Free Guy. Love the music, love the originality, love Ryan Reynolds.
Promising Young Woman. I had high hopes for this movie and it lived up to them, Carey Mulligan is a modern-day hero and I loved that it didn't end how I thought it would, and I'm usually pretty good at guessing these things, so that was fun.
TOP 3 PODCASTS
Wolf and Owl Podcast. It's honestly,
Wolf and Owl Podcast. The only podcast,
Wolf and Owl Podcast. That I listen to.
And that's because it's so good- completely unscripted and has me laughing and feeling part of the Wolf and Owl family every time.
TOP 3 ACHIEVEMENTS OF 2021
Buying a house. A whole house! It's a lot of housework, money and cleaning but there's some fun mixed in there too- I don't need to share the fridge with anyone, think of all that food.
Starting a new job. If any of you have ever felt 'stuck' in a job that makes you miserable then I'm sure you can appreciate just how happy I was to leave my stinky old job for a new one. It's been a breath of fresh air – and if you're still searching for that way out, keep going, keep applying, aim for your dreams, you've got this.
Finishing my Christmas shopping before the end of November. Yeah, you read that right, I'm an organised queen. No biggie.
TOP 3 BITS OF ADVICE I'VE BEEN GIVEN IN 2021
You could be the ripest, juiciest peach in the world, but there'd still be someone who doesn't like peaches. (And I don't like peaches as it happens).
Just do you. (Simple but so hard sometimes. Worth it though, BE YOU).
Don't count the days, make the days count. I dare you.
TOP 3 GOALS FOR NEXT YEAR
Buy a pet fish. No furry pets allowed in my household due to allergies but the thought of getting some tropical fish and giving them some larger-than-life names, like Dave, is very exciting.
Paint my living room. At the moment I've painted one section-very badly- and I'm equal parts sick of looking at it and too lazy to do anything about it. But just you wait 2022, I'm coming for you paintbrush in hand. We're going with a dark green, if you were curious.
Be healthier. How original is this ay? But seriously, I need more veg in my life.

So that's been a round-up of my favourite things in 2021.
Thanks for reading! And I wish you all a very safe and happy new year.
What are some of your favourites of the year?