Greetings fellow readers, dreamers and all round fabulous peeps.
I'm coming at you with a fun challenge: guess the plot by the book cover! Who said you shouldn't judge a book by its cover?!
There are 8 books in total. At first I looked at the book cover ONLY (no peaking now) and then jotted down what I thought the plot might be, based purely on what I could see. Then I looked at the actual synopsis to see how close I was. I marked myself with a green, amber or red depending on how accurate my guess was in line with the true plot.
So, let's get stuck in!
book one: THE RABBIT QUEEN BY DEXTER PALMER
my guess
Based on the design I'm going to say that this is a period drama of sorts, something set in a historic time. And then from the title I'm going to say it could be about a lady called Mary Toft who we find out later is some sort of queen, a zero to hero plot line where a seemingly 'normal' person gets thrust into greatness.
view actual synopsis ↓

A stunning, powerfully evocative new novel based on a true story—in 1726 in the small town of Godalming, England, a young woman confounds the medical community by giving birth to dead rabbits.

Surgeon John Howard is a rational man. His apprentice Zachary knows John is reluctant to believe anything that purports to exist outside the realm of logic. But even John cannot explain how or why Mary Toft, the wife of a local farmer, manages to give birth to a dead rabbit. When this singular event becomes a regular occurrence, John realizes that nothing in his experience as a village physician has prepared him to deal with a situation as disturbing as this. He writes to several preeminent surgeons in London, three of whom quickly arrive in the small town of Godalming ready to observe and opine. When Mary's plight reaches the attention of King George, Mary and her doctors are summoned to London, where Zachary experiences for the first time a world apart from his small-town existence, and is exposed to some of the darkest corners of the human soul. All the while, Mary lies in bed, waiting for another birth, as doubts begin to blossom among the surgeons and a growing group of onlookers grow impatient for another miracle…
reaction
Golly, would have never guessed this plot: giving birth to dead rabbits! Sounds like an intriguing read, only thing I'll give myself a point for is that it's set way in the past which was spot on. Otherwise, red.
final rating: 🔴 (red)
---
book two: ONE LAST STOP BY CASEY MCQUISTON
my guess
I'm going to say this book is a romance about meeting your true love either on a train or at a train station unexpectedly, this stops the main character in her tracks and her life begin to revolve around that particular train journey/train station so she can bump into the love interest again.
view actual synopsis ↓

Cynical twenty-three-year old August doesn't believe in much. She doesn't believe in psychics, or easily forged friendships, or finding the kind of love they make movies about. And she certainly doesn't believe her ragtag band of new roommates, her night shifts at a 24-hour pancake diner, or her daily subway commute full of electrical outages are going to change that.

But then, there's Jane. Beautiful, impossible Jane.

All hard edges with a soft smile and swoopy hair and saving August's day when she needed it most. The person August looks forward to seeing on the train every day. The one who makes her forget about the cities she lived in that never seemed to fit, and her fear of what happens when she finally graduates, and even her cold-case obsessed mother who won't quite let her go. And when August realizes her subway crush is impossible in more ways than one—namely, displaced in time from the 1970s—she thinks maybe it's time to start believing.

Casey McQuiston's One Last Stop is a sexy, big-hearted romance where the impossible becomes possible as August does everything in her power to save the girl lost in time.
reaction
I don't mean to brag, but I got this one pretty much spot on. Green.
final rating: 🟢 (green)
---
book three: THE LIBRARY OF THE UNWRITTEN BY A. J. HACKWITH
my guess
I'm definitely saying this book has a devious plot, set in a library which is the hub of the drama. I'd guess that there's a bunch of undiscovered books which have magical powers and these are used to tap into some sort of power or fantastical world.
view actual synopsis ↓

Many years ago, Claire was named Head Librarian of the Unwritten Wing—a neutral space in Hell where all the stories unfinished by their authors reside. Her job consists mainly of repairing and organizing books, but also of keeping an eye on restless stories that risk materializing as characters and escaping the library. When a Hero escapes from his book and goes in search of his author, Claire must track and capture him with the help of former muse and current assistant Brevity and nervous demon courier Leto.

But what should have been a simple retrieval goes horrifyingly wrong when the terrifyingly angelic Ramiel attacks them, convinced that they hold the Devil's Bible. The text of the Devil's Bible is a powerful weapon in the power struggle between Heaven and Hell, so it falls to the librarians to find a book with the power to reshape the boundaries between Heaven, Hell … and Earth.
reaction
I've got some key themes correct here but haven't begun to tap into the actual plot. For that reason I'm giving myself amber.
final rating: 🟠 (amber)
---
book four: AMERICAN ROYALS BY KATHERINE MCGEE
my guess
I'm saying that this is about posh and rich American women who are married and we follow these 'it' girls lives, perhaps one meets a lower class guy that treats her better than her rich husband and we look at the struggles that this invites.
view actual synopsis ↓

Two princesses vying for the ultimate crown.
Two girls vying for the prince's heart.
This is the story of the American royals.

When America won the Revolutionary War, its people offered General George Washington a crown. Two and a half centuries later, the House of Washington still sits on the throne. Like most royal families, the Washingtons have an heir and a spare. A future monarch and a backup battery. Each child knows exactly what is expected of them. But these aren't just any royals. They're American.

As Princess Beatrice gets closer to becoming America's first queen regnant, the duty she has embraced her entire life suddenly feels stifling. Nobody cares about the spare except when she's breaking the rules, so Princess Samantha doesn't care much about anything, either . . . except the one boy who is distinctly off-limits to her. And then there's Samantha's twin, Prince Jefferson. If he'd been born a generation earlier, he would have stood first in line for the throne, but the new laws of succession make him third. Most of America adores their devastatingly handsome prince . . . but two very different girls are vying to capture his heart.

The duty. The intrigue. The Crown. New York Times bestselling author Katharine McGee imagines an alternate version of the modern world, one where the glittering age of monarchies has not yet faded–and where love is still powerful enough to change the course of history.
reaction
Noooo, it was about actual royalty. A big ol' red.
final rating: 🔴 (red)
---
book five: THE BONE WITCH BY RIN CHUPECO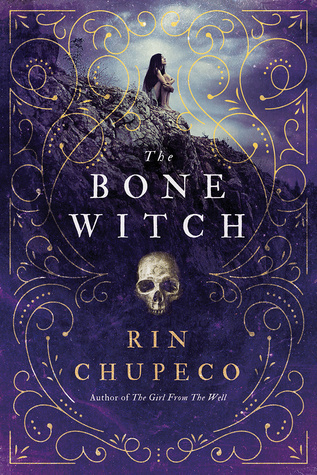 my guess
A fantasy book, about a witch who doesn't know the full force of her gifts and ends up going on an adventure through the wilderness, she bumps into other witches including one in particular called the Bone Witch who teaches her more about her craft but she might not be a force for good.
view actual synopsis ↓

Tea can raise the dead, but resurrection comes at a price.

When Tea accidentally resurrects her brother from the dead, she learns she is different from the other witches in her family. Her gift for necromancy means that she's a bone witch, a title that makes her feared and ostracized by her community. But Tea finds solace and guidance with an older, wiser bone witch, who takes Tea and her brother to another land for training.

In her new home, Tea puts all her energy into becoming an asha-one who can wield elemental magic. But dark forces are approaching quickly, and in the face of danger, Tea will have to overcome her obstacles and make a powerful choice.
reaction
Again, I'm impressed with the parallels I got with this one! Maybe I'm a witch. Green.
final rating: 🟢 (green)
---
book six: SPOILER ALER BY OLIVIA DADE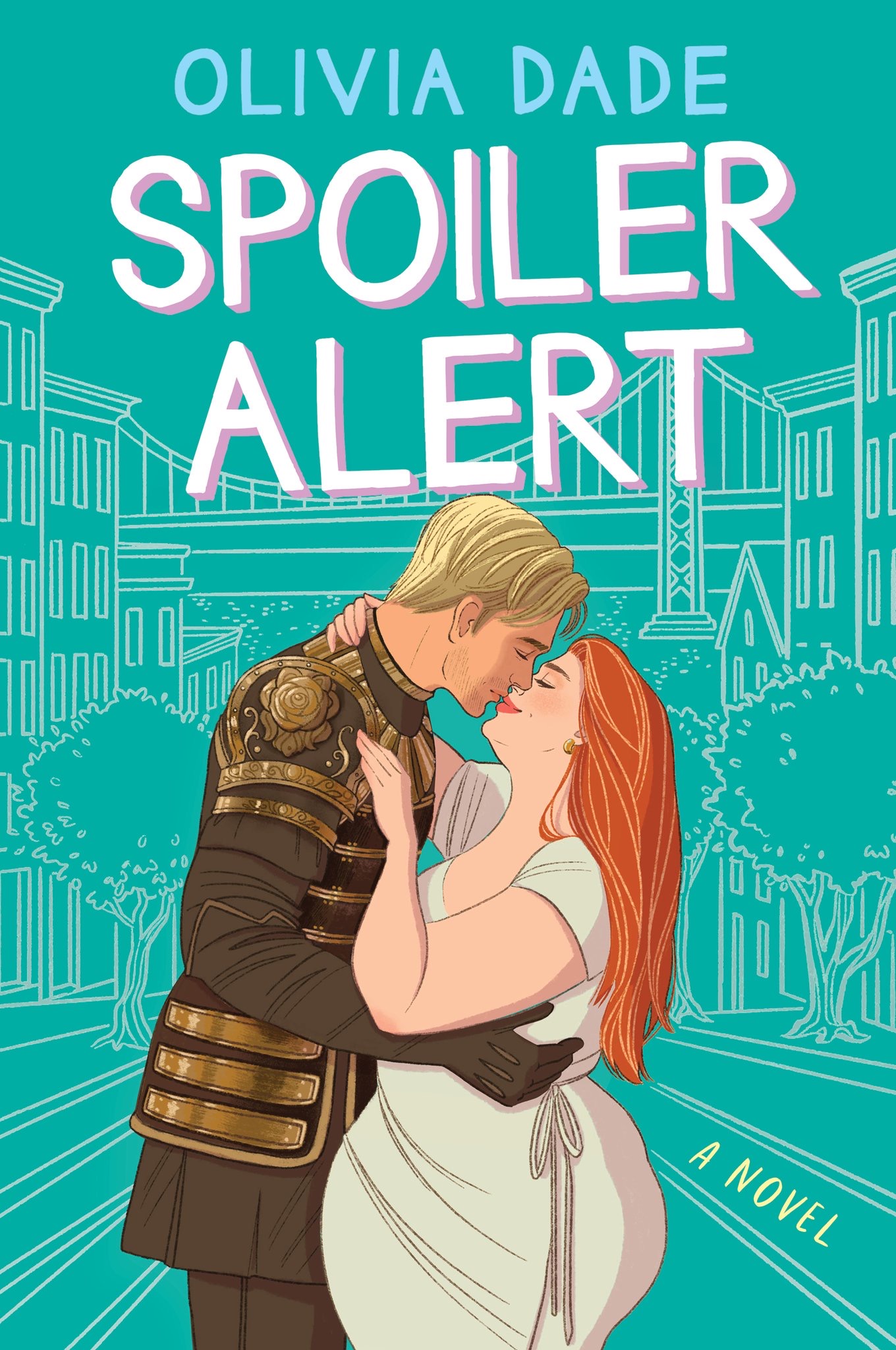 my guess
A girl who loves to read wishes that a dreamy prince charming character in her book would come to life and sweep her off her feet, in a weird twist it actually happens and he climbs out of the book. At first there's confusion but then they start getting to know each other and, spoiler alert, they fall in love.
view actual synopsis ↓

Marcus Caster-Rupp has a secret. While the world knows him as Aeneas, the star of the biggest show on TV, Gods of the Gates, he's known to fanfiction readers as Book!AeneasWouldNever, an anonymous and popular poster. Marcus is able to get out his own frustrations with his character through his stories, especially the ones that feature the internet's favorite couple to ship, Aeneas and Lavinia. But if anyone ever found out about his online persona, he'd be fired. Immediately.

April Whittier has secrets of her own. A hardcore Lavinia fan, she's hidden her fanfiction and cosplay hobby from her "real life" for years—but not anymore. When she decides to post her latest Lavinia creation on Twitter, her photo goes viral. Trolls and supporters alike are commenting on her plus-size take, but when Marcus, one half of her OTP, sees her pic and asks her out on a date to spite her critics, she realizes life is really stranger than fanfiction.

Even though their first date is a disaster, Marcus quickly realizes that he wants much more from April than a one-time publicity stunt. And when he discovers she's actually Unapologetic Lavinia Stan, his closest fandom friend, he has one more huge secret to hide from her.

With love and Marcus's career on the line, can the two of them stop hiding once and for all, or will a match made in fandom end up prematurely cancelled?
reaction
Oh no honey, this is a red. Shame our favourite characters couldn't come to life though, right?
final rating: 🔴 (red)
---
book seven: THE WORST BEST MAN BY MIA SOSA
my guess
A romance novel with a twist, I'm going to say that the best man fancies the wife-to-be and tries to sabotage the wedding plans by making life hard for the happy couple. The wife then plots against the best man to try and make the wedding go as smoothly as possible and make it clear that she doesn't like him 'in that way', or does she?
view actual synopsis ↓

A wedding planner left at the altar. Yeah, the irony isn't lost on Carolina Santos, either. But despite that embarrassing blip from her past, Lina's managed to make other people's dreams come true as a top-tier wedding coordinator in DC. After impressing an influential guest, she's offered an opportunity that could change her life. There's just one hitch… she has to collaborate with the best (make that worst) man from her own failed nuptials.

Tired of living in his older brother's shadow, marketing expert Max Hartley is determined to make his mark with a coveted hotel client looking to expand its brand. Then he learns he'll be working with his brother's whip-smart, stunning—absolutely off-limits—ex-fiancée. And she loathes him.

If they can survive the next few weeks and nail their presentation without killing each other, they'll both come out ahead. Except Max has been public enemy number one ever since he encouraged his brother to jilt the bride, and Lina's ready to dish out a little payback of her own.

But even the best laid plans can go awry, and soon Lina and Max discover animosity may not be the only emotion creating sparks between them. Still, this star-crossed couple can never be more than temporary playmates because Lina isn't interested in falling in love and Max refuses to play runner-up to his brother ever again…
reaction
I'll be generous and give myself amber since I got the key aspect of sabotaged wedding and an enemy to lovers like relationship.
final rating: 🟠 (amber)
---
book eight: THE BROMANCE BOOK CLUB BY LYSSA KAY ADAMS
my guess
A book club made up of friends that read romance novels together and yet in real life can't quite pass the 'friend' barrier, a number of the friends like each other but this book watches them try to navigate the road from bromance to romance.
view actual synopsis ↓

The first rule of this book club:
You don't talk about book club.

Nashville Legends second baseman Gavin Scott's marriage is in major league trouble. He's recently discovered a humiliating secret: his wife Thea has always faked the Big O. When he loses his cool at the revelation, it's the final straw on their already strained relationship. Thea asks for a divorce, and Gavin realizes he's let his pride and fear get the better of him.

Welcome to the Bromance Book Club.

Distraught and desperate, Gavin finds help from an unlikely source: a secret romance book club made up of Nashville's top alpha men. With the help of their current read, a steamy Regency titled Courting the Countess, the guys coach Gavin on saving his marriage. But it'll take a lot more than flowery words and grand gestures for this hapless Romeo to find his inner hero and win back the trust of his wife.
reaction
Love the sound of this read but it's very far from what I guessed so I'm marking it as a red.
final rating: 🔴 (red)
This was a really fun challenge, reading the synopsis after guessing had the same little stomach flutter of opening a gift. If you haven't given it a whirl already then I'd definitely recommend and see if you can do better than me!
Thank you so much for reading.
Which one of my guesses was your favourite??
Have you read any of these books? What did you think to them?