hey everyone !!
how are you doing??
Today, as the title says, I'm doing a book tag…. The Julie and The Phantoms Book Tag. I wasn't tagged to do this one, but Lais over at The Bookish Skies created this one and I couldn't resist. It is inspired by the newest version of the TV show 'Julie and The Phantoms'.
Julie and The Phantoms was such a great show to watch. The characters were lovable, it had the perfect balance between fun and emotional, plus the music was actually good. I highly recommend watching it. Why hasn't season two been confirmed?!?!
side note: has anyone seen Alex Chris reaction to the show? I was only going to watch the first video but then watched them all. So if you've seen the show, I'd suggest checking it out. 👀👀
💜 listen to this song whilst you read to get in the JATP spirit 💜
Now on with the tag…..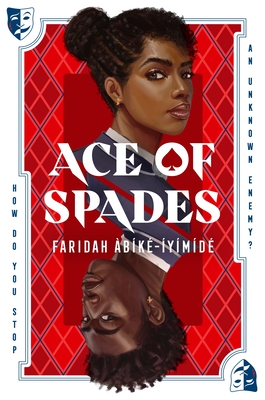 Chiamaka from Ace of Spades by Faridah Àbíké-Íyímídé
One of the best aspects of this book was the characters. They were all so distinct and well developed. Chiamaka, of course, was amazing.
In most of the books I've read, I tend to follow introverted, quiet female characters, so I really loved that Chiamaka was a bit of a 'queen bee'. I loved her confidence and the depth we got from her other sides exploring emotion and loneliness. Plus, everything she said was a highlight. She had a lot of sass. I LOVED her.
Jade City by Fonda Lee
Without spoilers, I think this book featured a really well-done death. A bit of a weird sentence to write, but there are good and bad deaths. Fact. What I liked about this death was there was plenty of background to understand the purpose and consequence of the death. It wasn't done for shock value either. There was a strategic lead-up, but it was still a very 'take notice' death. The way it was done was the most significant thing for me. It felt more human than Hollywood. For me, that made it more devastating. I'll remember that death.
Beautiful Creatures by Kami Garcia & Margaret Stohl
I was so obsessed with this series when I was younger. I remember reading it by torchlight under the duvet because I was supposed to be asleep. I'm not sure if I would like it now. I am tempted to reread it, but I am worried I will ruin the series for myself.
This was my stepping stone into YA fantasy, even though it is technically paranormal romance. But through looking at this book online, I found all my fantasy recommendations, and the rest is history. Fantasy is still my favourite to this day.
Radio Silence by Alice Oseman
I would honestly be honoured to be remembered for any book, but I have gone for Radio Silence.
I really loved this book when I read it. The characters were stunning. I was completely smitten with them. I connected with many of the themes included in this book, from university pressure, fandom culture, loneliness, and friendship.
It is a comforting read for me and I feel like little bits of me are sprinkled throughout. Therefore it is the perfect read to be remembered for.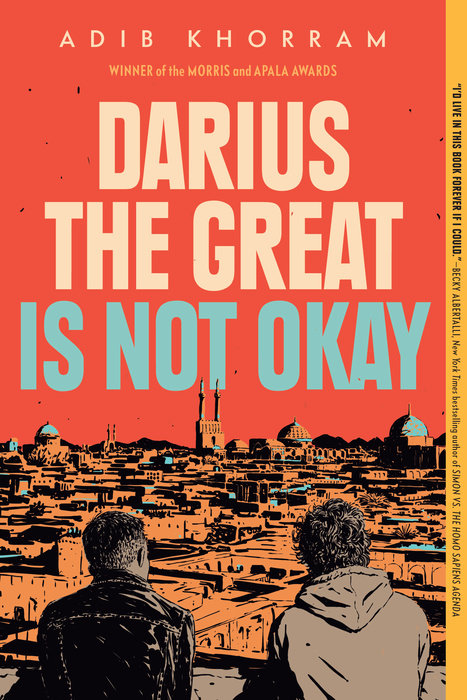 Darius The Great Is Not Okay by Adib Khorram
Darius is just amazing. My heart really goes out to him. I loved experiencing his emotions and how they are written. Reading this book is definitely comforting, and 100% provides emotional support, which Darius is a big part of.
Plus, "love is an opportunity, not a burden" is my emotional support quote (even if his grandma said it, not him).
This is quite a difficult question to answer, so I've been thinking about it. I think if I was a villain, I would want to be rich and powerful (it's got to be useful, right?). So, I'm going down the typical route and pick an evil queen.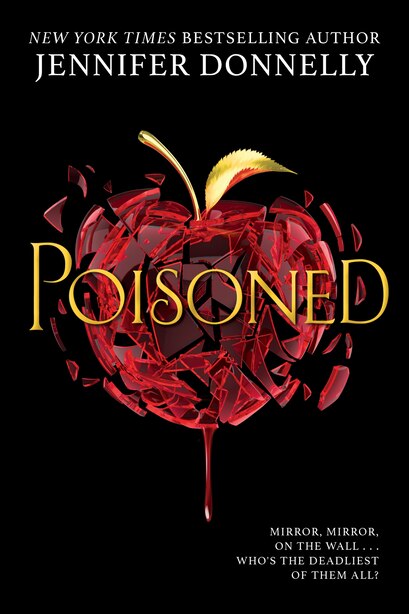 Poisoned by Jennifer Donnelly
Although I found this book quite disappointing, I would still happily be the evil queen. After all, I did find her the most interesting in this book. Plus, I love the royalty, the power, the fear, the magic, the mirror and the red aesthetic. It is a pretty cliché look, but I still love it.
Do I basically want to be Regina from OUAT? kinda.
In Other Lands by Sarah Rees Brennan
When I started this book, I was a bit like, 'I can't tell if this humour and tone will feel too forced', but I got used to it pretty quickly after that. In fact, I kind of flew through it.
It was witty, fun book that didn't take itself too seriously but still had a strong emotional side. It felt uniquely classic. Honestly, I had such a good time reading it. It certainly made me smile and laugh at times.
The only wrinkle was one brief relationship felt unnecessary and a bit uncomfortable. Other than that a really delightful read.
Skin of the Sea by Natasha Bowen
II am not too aware of all the happenings in the book community, so I'm not sure if many people are talking about it. However, I haven't heard anyone so let's talk about it.
Everyone should be talking about this book because it is stunning, and the premise is equally ah-mazing. We follow Simi, a Mami Wata, who saves a boy's life which goes against an ancient decree from the gods. It features vengeful gods and legendary creatures.
I'm very excited about it, and I obviously think everyone else should feel this way too!
RELEASE DATE: NOVEMBER 9TH 2021
Darius The Great Deserves Better by Adib Khorrom
This book included a few tropes that I would normally avoid (i.e. love triangle, miscommunication (kind of), potential bully-to-romance plot, and football) but, I still loved it. (I'm saying the twist was how much I enjoyed these tropes.)
I loved how all these tropes were done with so much emotion. It felt like a realistic portrayal of going through those experiences rather than a 'drama point'. It was exceptional and felt different to your 'cliché high school drama'. There was just so much more to it.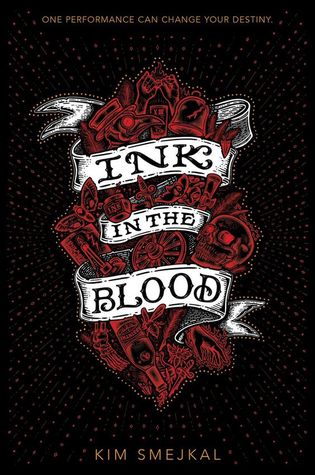 Ink in the Blood by Kim Smejkal
This book again? Yeah, this book again.
This was so slow burn I'm actually struggling to remember whether they even got together in this book. Regardless, the vibes of the slow burn were stunning. Here are some quotes as evidence…
""I don't passionately want you"……"liar""
"I didn't pay admission fee; I don't leave when the gates close."
"Trying to call him out on his bullshit had only highlighted her own."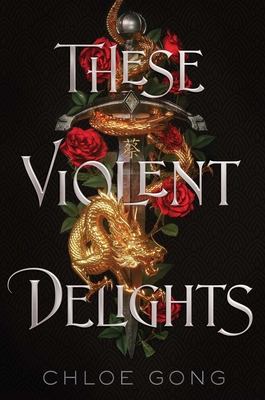 Juilet (from These Violent Delights) and Laia & Helene (from Ember Quartet)
Ignore the fact that I've added an extra character into this friendship, but Laia & Helene come together. Okay? Okay.
I really think these three would make a badass friendship who could support each other. Plus, I really think Juilet needs some good friends, to be honest.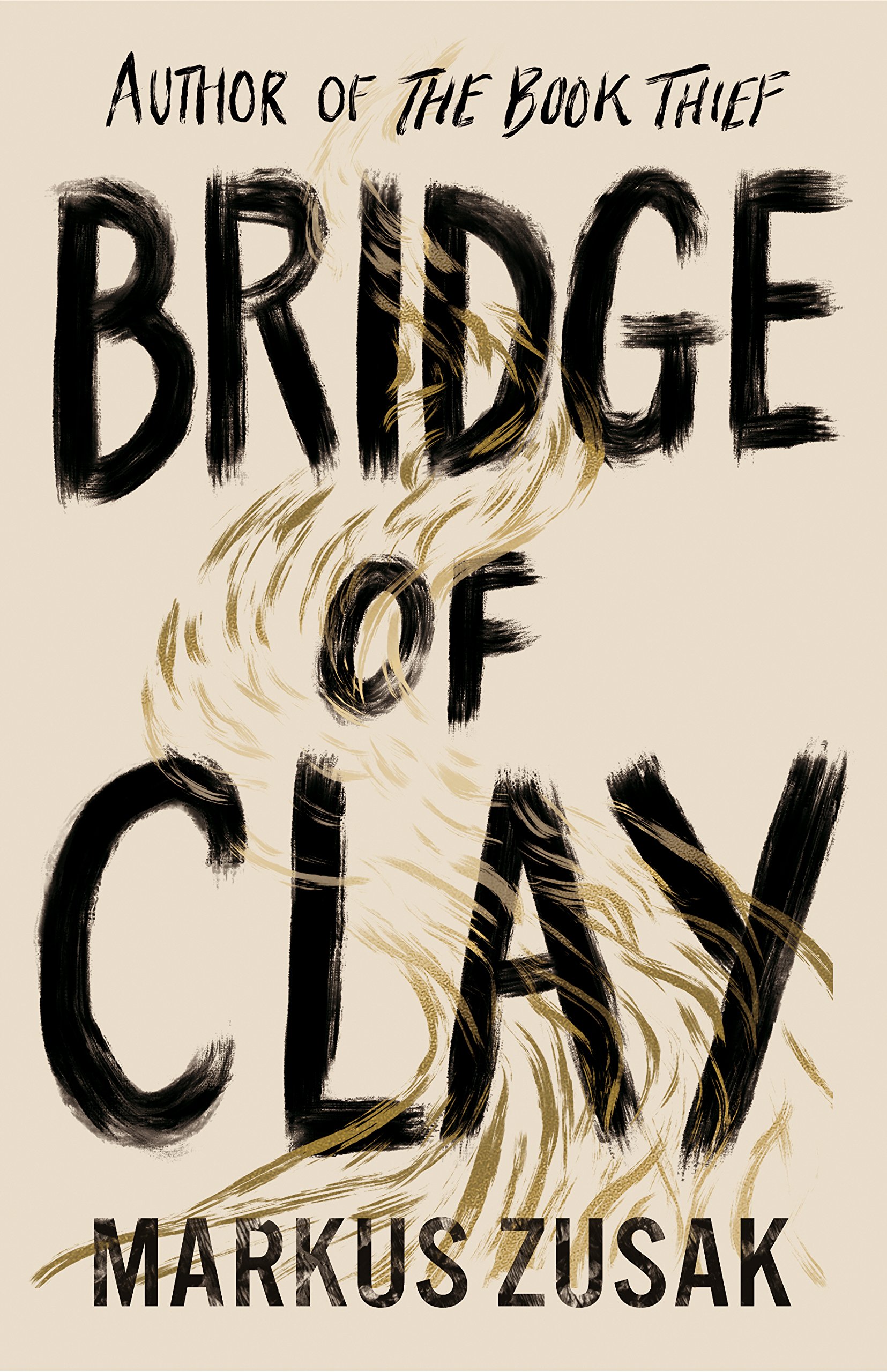 Bridge of Clay by Markus Zusak
This was probably my worse book of 2020. I really thought about DNF-ing it so many times. In the beginning, I definitely was going to stop, but then it got better, then it got worse again. I just couldn't connect with it, and despite finishing it, I still don't know what the point of the story was.
At least the audiobook had an Australian accent.
Thank you for Lais for creating this tag and letting everyone use your graphics too, I LOVE them. Of course, I think everyone reading this should do this tag, so consider yourself tagged.
Thank you for reading.
If you've watched JATP, who was your favourite character? Did you have a favourite song?
What 2021 release are you looking forward to? Do you have a villain aesthetic in mind?