HAPPY VALENTINE'S DAY !! (oops… it is no longer Valentine's day. If you can't tell, I am a bit late posting this one. Still, I wish you a happy day!)
In the spirit of 'The Flower Book Tag', I'm sending you all FLOWERS…
🌼🌸🌹💐🌻🌺🥀
…and books and love (as always).
📖💕📖💕📖💕📖
Anyways, as the title suggests, I am *finally* doing the amazing 'Flower Book Tag'. Vera & Sabrina from Wordy and Whimsical created AND tagged me in this quite a while back. I'm soOOoo excited to be doing it because who doesn't love flowers??
Roses are traditionally given as an expression of love: what's your favourite romance in a book?
🌹🌹🌹
my favourite flower.
Ruin and Rising by Leigh Bardugo
As much as I love romance in books, I always struggle with this question as no one jumps to mind. But, because of the Netflix show that came out this year, I'm going to mention Genya and David.
Even though they are secondary characters, they were the best bit of the Grisha trilogy for me. I loved the tropes, the progression and just everything. Plus, David (I can't believe Luke Pasqualino is playing him 😱) and Genya on their own are peak characters, so they are just PERFECT together.
I know they will probably only have one scene in the show, but they will be the main reason I'll watch it.*
*it's been months, and I still haven't watched it. I don't want to brag, but my procrastination skills are exceptional.
Stargazer Lilies are named for their blooms that face toward the sky: who is your favourite ambitious character?
✨✨✨
An Unkindness of Ghosts by Rivers Solomon
I loved the characters in this book SO much. Our main character is Aster, a medical apprentice of sorts from the lower decks of the spaceship. The ship essentially holds everyone as they search for a habitable planet. People are separated into decks where there is an unequal distribution of resources alongside other brutalities and injustices.
Aster is one of my favourite ambitious characters because she strove forward and worked towards different goals, whether in small or big ways. It was always a part of her character. Aster wasn't presented as a typical ambitious character, but I felt like it was an important part of her. Following her journey was hard (check for TWs) and powerful.
Peace Lilies are known for being one of the easier houseplants to care for: what is a book you think anyone could love?
🌺🌺🌺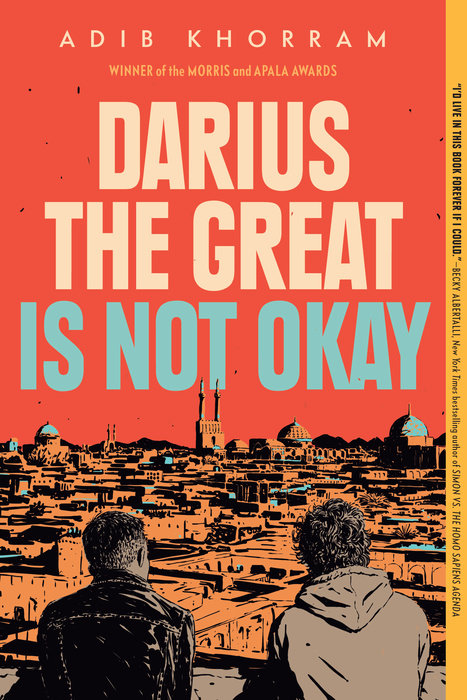 Darius The Great Is Not Okay by Adib Khorram
Every time I think about this book, I fall a little more in love with it. Therefore in my head, everyone has to love it because someone not liking it should be impossible.
It was an emotional and sweet read that dealt with identity, family and mental illness. It talks about all of these things (and more) in depth. I adored the family focus and how we followed a blossoming friendship too. PLEASE READ IT IF YOU HAVEN'T.
Chrysanthemums are given on Mother's Day in Australia: who is your favourite fictional mother?
💐💐💐
The Magic Fish by Trung Le Nguyen
I have talked about this book recently (this isn't true anymore) but seeing as it does fit this prompt well, here we go again.
I liked Tiến's mum a lot as she shared some sweet moments with Tiến through the stories, the jacket and general togetherness. I thought she was really supportive, and I liked that we spent time with her alone as it allowed me to feel closer to her.
Spider Plants are easy to propagate: what is a hyped-up book that you love?
🌿🌿🌿
Ninth House by Leigh Bardugo
Ninth house has been a popular book, even getting a TV show announcement in the first months from release. It is safe to say the word hyped around this book.
Fortunately, I am thoroughly in agreement with the hype. I loved the approach to magic, the mystery aspect, the timeline (soo good), the characters (who were all very different) and the setting. I can't wait for the sequel. I need it, pleaseeeee.
Lily of the Valley is pretty but poisonous: share a book with a beautiful cover that was actually disappointing!
🌼🌼🌼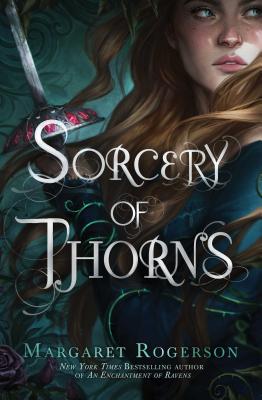 Sorcery of Thorns by Margaret Rogerson
I love this cover. I mean… it is green and the illustrative art style is stunning. thank you.
Sadly, I didn't love the story in the same way. It was not very memorable for me as I found the villain and plot a bit drab, to be honest.
The main characters were the highlight to me as they made you want to engage with the story. They were my savour, but overall this book didn't have the lasting impression that I wanted. It was sad because I loved the cover, and it was pretty popular
Orchids are one of the oldest flower types known to man: what's your favorite classic novel?
🌸🌸🌸
The Lion, The Witch and The Wardrobe by C. S. Lewis
I haven't read many classics and I've enjoyed even less. But, I have read all seven books from The Chronicles of Narnia, and I do love Narnia. More for growing up watching the movies than the books themselves, so this answer is a slight cheat, but… *for Narnia*.
Peonies require lots of care: share a bookish friendship that was caring and supportive!
💖💖💖
You Should See Me In A Crown by Leah Johnson
I am going to highlight Liz and Jordan because they were the perfect example of a great friendship.
They had a 'rekindling' of their friendship in this book, and it was just so supportive and sweet. I truly could read loads about them. They were legit role models for what friends should be, and I LOVED it.
Hyacinths have a sweet, lingering fragrance: what's the sweetest novel you've ever read?
🌻🌻🌻
Technically, You Started It by Lana Wood Johnson
Told entirely in text, this book was able to let the relationship grow authentically through the use of communication. Truly a modern-day love story realistically showcasing natural and emotional growth.
It is short and slightly limited at times because of the format, but I still thoroughly enjoyed it. I would 100% describe it as sweet. It was cute, healthy and SWEET (see? I told you I would describe it as sweet).
Tulips are bright, popular, and showy: who's your favorite larger than life character?
🌷🌷🌷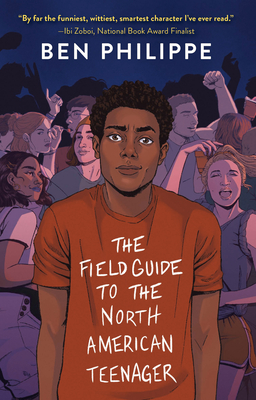 Now I have done a twist on this prompt as I struggled to find an extroverted character. I decided to select a character whose personality was a standout quality of the book for me.
The Field Guide to the North American Teenager by Ben Philippe
Norris was a REALLY strong character. He was cynical, snarky and I felt genuinely engaged with his character voice. It was made even better by the meaningful character growth he has throughout this book. Norris certainly made this book for me.
Certain type of Water Lilies are difficult to eradicate: What is a novel that has stood the test of time, and remained your favorite through the years?
🥀🥀🥀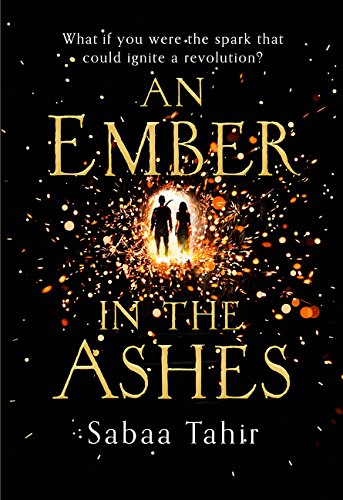 An Ember in The Ashes by Sabaa Tahir
An Ember in The Ashes series has been a favourite for a while. It was one of those series I found in my early book community days, and it has stayed a firm favourite throughout the years.
I enjoyed the fast pace of this series and the way the plot grew and changed. It got more intense and pushed the characters more. I felt like every book added on to the previous one in some way. Therefore, I am happy to say I still love the series a lot.
Lavender has many uses, from landscaping and food to cosmetics and essential oils: name a book you love that fits in more than one genre!
💜💜💜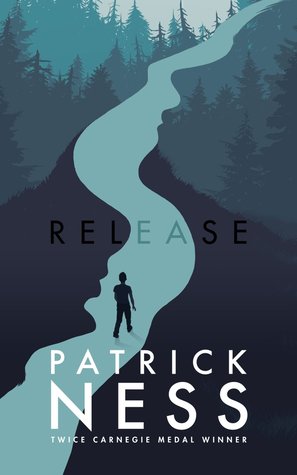 Release by Patrick Ness
I did not expect to love this book as much as I did. It surprised me in a really good way.
The contemporary aspect was my favourite. I always just describe it by listing adjectives, so here we go *cough cough*: raw, quiet, emotional, poignant, important, and beautiful.
The magical realism aspect was different. In truth, I need to reread the book to appreciate it as it was a bit lost on me. I still loved the book though.
That's all folks. I hope you enjoyed this post and, most importantly, that it made you think of flowers. It certainly did me, I mean I am sat across a big bunch of flowers, but this post was definitely part of the flower-power mindset.
If anyone wants to do this tag, I highly suggest you do it because once again, people need more flowers (and books) in their life. So, there you go… I tag YOU.
As always, thank you for reading.
What are some of your favourite fictional friendships?
Do you have a favourite book that is more than one genre?