Hey everyone !!
Today I am basically sharing a wish list of books I want to read but each book on this list is picked by dissecting a favourite book of mine so the areas I loved in my favourite book are featured in the book on my TBR. It will make sense once you see the list (hopefully).
also, it is a birthday wish list seeing as today is my birthday. 🎉✨💕
First things first, what favourite book am I using ??
*drumroll please*
Ink In The Blood by Kim Smejkal
A lush, dark YA fantasy debut that weaves together tattoo magic, faith, and eccentric theater in a world where lies are currency and ink is a weapon, perfect for fans of Leigh Bardugo and Kendare Blake.
Celia Sand and her best friend, Anya Burtoni, are inklings for the esteemed religion of Profeta. Using magic, they tattoo followers with beautiful images that represent the Divine's will and guide the actions of the recipients. It's considered a noble calling, but ten years into their servitude Celia and Anya know the truth: Profeta is built on lies, the tattooed orders strip away freedom, and the revered temple is actually a brutal, torturous prison.
Their opportunity to escape arrives with the Rabble Mob, a traveling theater troupe. Using their inkling abilities for performance instead of propaganda, Celia and Anya are content for the first time . . . until they realize who followed them. The Divine they never believed in is very real, very angry, and determined to use Celia, Anya, and the Rabble Mob's now-infamous stage to spread her deceitful influence even further.
To protect their new family from the wrath of a malicious deity and the zealots who work in her name, Celia and Anya must unmask the biggest lie of all—Profeta itself.
I've chosen 'Ink in the Blood' seeing as I mentioned in my 2020 favourite books list and I felt like I had many parts I could pick out from it to find in other books. Plus, it is very suitable that it was literally published a year ago on this very day (we share the same birthday, yay).
the wish list
TRAIT ONE: found family
In 'Ink in the Blood', our main character joins the rabble mob which gives them a sense of belonging and family. (it isn't the most 'found family' I've seen but it is still there)
and the matching book on my wish list is….
The Black Veins by Ashia Monet
I mean, c'mon, this cover screams found family and I am screaming in excitement back at it because found family is a superior trope.
To put it briefly, seven powerful magicians go on a road trip to save one of their families. So, MAGIC. FRIENDSHIP. ROADTRIP. I *need* it.
TRAIT TWO: theatre
In 'Ink in the Blood' as stated in the synopsis they join a travelling theatre troupe and Celia becomes a part of theatre production involving going on stage and acting *with magic*.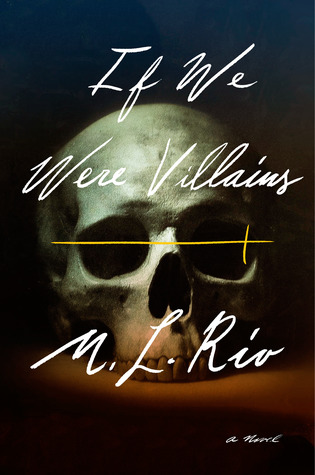 and the matching book on my wish list is….
If We Were Villains by M. L. Rio
I don't know that many theatre books so whilst this is quite a different approach to theatre, theatre is definitely present.
In this book we follow Oliver telling his story after being released from prison. 10 years ago, he was one of seven Shakespearean actors who decided to play their roles on and off stage but after *violent* ensues and a tragedy befalls them, it brings new levels to their acting. So, THEATRE. DEATH. LIES.
TRAIT THREE: religious themes
In 'Ink in the Blood' it deals with the religion of Profeta which rules over the land. Our main character questions her role in relation to Profeta, what it means for their country and dealing with the repercussions of acting in rebellion of Profeta.
and the matching book on my wish list is….
The Hundred Thousand Kingdoms by N. K. Jemisin
This is a fantasy which involves ROYALTY, FAMILY, POWER, POLITICS and GODS. I think gods being included in fantasy books can add such a lot in respect to power, magic and, as they are usually worshipped, the complexes.
To quote the synopsis "But it's not just mortals who have secrets worth hiding and Yeine will learn how perilous the world can be when love and hate – and gods and mortals – are bound inseparably." I think it sounds soOo interesting.
TRAIT FOUR: unique magic
In 'Ink in the Blood' the magic felt quite fresh and different. It deals with tattoos and transferring them to other people. I love how it focused on art and themes of responsibility of power. Plus, it has a really whimsical feel. I think the aesthetic of this book matches the cover well.
and the matching book on my wish list is….
The Bone Shard Daughter by Andrea Stewart
As the title suggests this book involves 'bone shard magic' which I haven't read anything about. I believe it involves creating animal-like constructs that can be used to control others (??). I think it sounds awesome and I think it would deal with responsibility of power like in 'Ink in the Blood'.
This book also has ROYALTY, FORBIDDEN MAGIC, SECRETS, MUTLIPLE POV and more. I've heard a lot of good things and it sounds ah-mazing.
TRAIT FIVE: outcasts/runaways
In 'Ink in the Blood', as it states in the synopsis, we are following Celia and Anya as they run away from their job as inklings and are in hiding.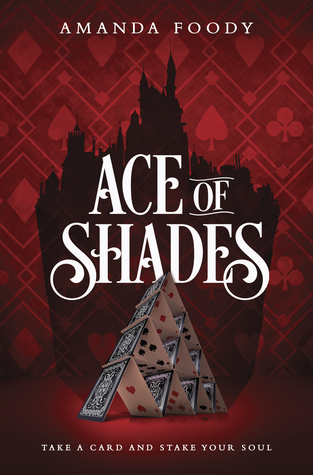 and the matching book on my wish list is….
Ace of Shades by Amanda Foody
I've kind of stretched this one to fit the trait but Enne RUNS AWAY to follow the trail of her missing mother and she is now ALONE. So, I think it is close enough, right???
I think this book sounds amazing though and I've heard all good things. It involves A CON MAN, MYSTERY, CASINOS, GAMES, ENEMIES and more. It sounds like it is all going down and I need to be a part of it.
TRAIT SIX: female friendship
In 'Ink in the Blood', we have the female friendship of Celia and Anya at the front of the book. I loved seeing this strong relationship and I really enjoyed the journey we went on with them.
and the matching book on my wish list is….
Truthwitch by Susan Dennard
This was quite a hard prompt to fill *where are my female friendships, please give me recs* but I believe Truthwitch has a central female friendship between Safi and Iseult and I love to see it.
Truthwitch sounds amazing, not only for the friendship, but for HIDDEN POWERS, ENEMIES IN PURSUIT, WAR, TREATIES, MAGIC and TRUTH. Plus, it has been on my TBR for a loooong time so I should pick it up.
TRAIT SEVEN: LGBTQIA+ representation
In 'Ink in the Blood', our main character is bisexual and this quote from the author says more about the representation in this book; "the world-building in INK includes tenors: a visible, variable aura everyone has that reflects their gender identity. Orientation, identity, and expression are along continuums and there is no binary, but to use familiar terms, the novel features nonbinary and trans characters, and on-page m/m, f/f, and bi rep"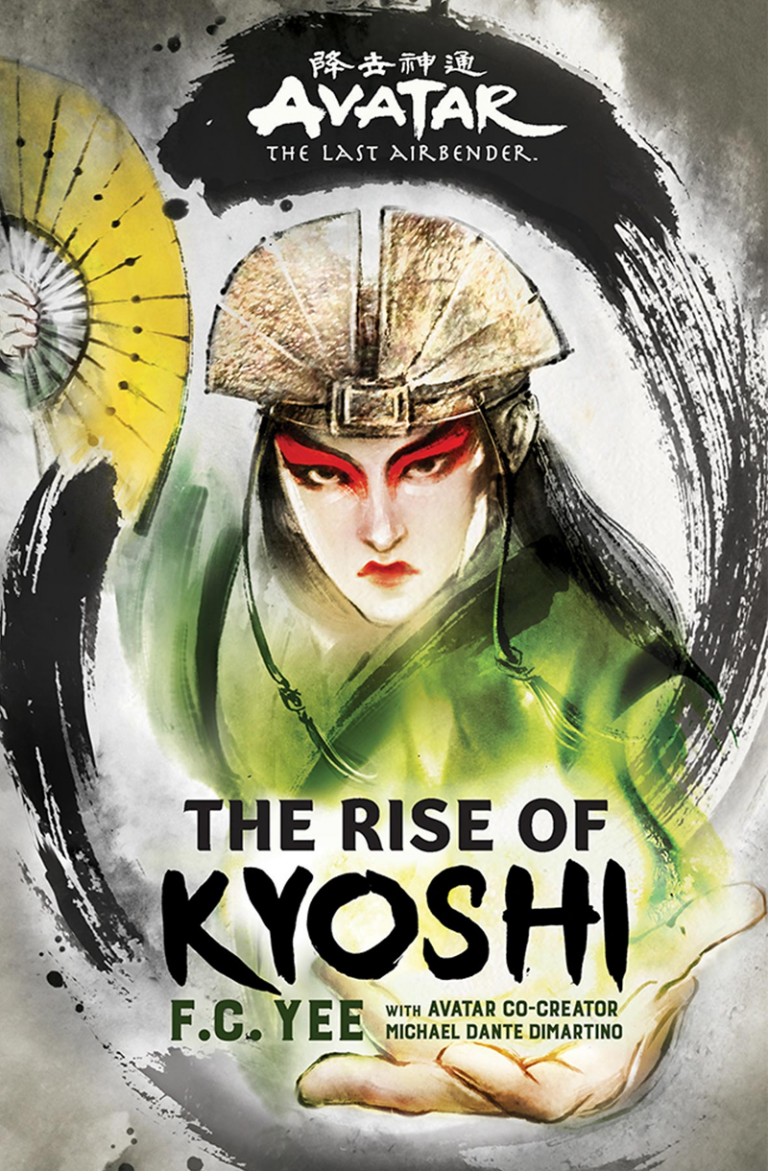 and the matching book on my wish list is….
The Rise of Kyoshi by F. C. Lee
I picked this book as I know it has a bisexual main character as well, and includes a romance I believe so YAY !!
Of course, this book has been on my TBR after loving Avatar: The Last Airbender (thank you Aditi) and I think Kyoshi is going to be an amazing character. I love that we get to see her journey from the beginning and build up her legend. I can't wait.
TRAIT EIGHT: slow burn
In 'Ink in the Blood' the romance was stunning. I can't pinpoint it exactly, but I think it is one of the best YA fantasy romances I've read it a while. It was all about the small details and how it gradually progressed. Plus, it had the original elements that I love but still felt fresh. I'm all about the slow burn.
and the matching book on my wish list is….
Here The Whole Time by Vitor Martins
I found finding a slow burn book so hard because it is never written in the synopsis. Then I remembered this book existed and that many of the reviews mentioned YEARNING AND SLOW BURNING.
I mainly want to pick this book up because it has fat representation which I love (the dedication 🥺) especially in male characters as I have less books on my TBR which include a focus on male body image. It is also set in Brazil and is a translated book which are two of my reading goals.
….and we are done. That was actually harder that I thought. I should have realised finding specific things in books I haven't read would be hard, lol. Anyway, I enjoyed it and I hope you did too. I would love to know if you think you would be able to do this with one of your favourite books.
What books on your wish list relates to one of your favourite books?
Have you read any of the books I've mentioned? What did you think to them?