Hey everyone!!
I'm VERY excited for today's post as it is a Collab with my wonderful blogging friend Aditi @ One In A Million (100% need to be following. she is amazing and the best!! ❤ ). This was her idea, so all credit goes to her. She suggested we should read a series and watch a show that the other recommends.
As you've probably seen, she recommended…
PERCY JACKSON AND AVATAR
So, why did Aditi recommend them????
PJO: "Rick Riordan is my favorite author, and this is the series where it all started. The characters are amazing, the ships are my favorite of all time (and that's saying something, given that I ship a lot of characters) and the narrator, Percy, is hilarious. It's a pretty popular series and it brings me back to my childhood every time I read it. Also, we're getting a TV series soon, so I really wanted Sophie to read it so we could rave about it together!"
ATLA: "I recommended Avatar: The Last Airbender to Sophie because it's probably my favorite TV show of all time! The characters are incredibly well-written, the worldbuilding is fantastic, the animation and music are beautiful, and everything about it is nostalgic and wholesome. I also think that Sophie will enjoy it because lots of our tastes are similar in books, so she might like this as well!"
The main conclusion I've come to is Aditi has astonishingly good taste. Make sure you are following her and be sure to check out what I recommended her too. 💙
I recommended….
B99: I recommended this show because I love sitcoms, and this is one of the best. I genuinely find it hilarious, like even after I've seen the episode ten times I'm still laughing. Plus, the characters are just as wonderful as the comedy. They display a variety of traits and they have a beautiful found family with lots of healthy relationships. What's not to love??
TRC: The Raven Boys: This is definitely a unique series, please don't ever ask me to describe the plot or genre. But the reason I fell in love with it was because of the lyrical writing. There is always something new to discover within the words, whether some new symbolism or foreshadowing. Secondly, I love the characters. There is something very real about them, and they are all so different but bonded by their love for each other. The series is definitely a journey, one I've always loved being a part of.
PERCY JACKSON AND THE OLYMPIANS
"When you're a half blood regular rules kind of go out the window."
'A middle grade series following a young Percy Jackson after he finds out he is the son of Poseidon and part of a pretty big prophecy.'
---
THE LIGHTNING THIEF
The baby. The very first one. My silent wish is that I hadn't watched the movies first, so I got more of a genuine experience.
But….
I got to truly go to Camp Half-Blood.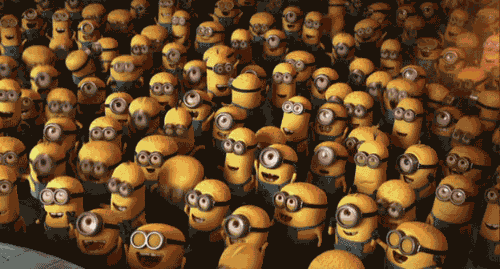 I'll try not to mention this too much but the mythology *chefs kiss* the way it was infused was so clever and fun. Every little link made me want to squeal.
Percy finding out he was a half blood was so fun. The ancient Greeks would be proud. It was just perfect !! Also, Camp Half-Blood PLEASE !! The cabins, the deadly prophecies, the training. It was so lush and magical.
I loved Grover because it is great to see a male hero expressing his fears in a comfortable manner and still being seen as brave and strong. Annndd… he loves nature and food. AN ICON.
Then the adventures ensue of going to medusa's lair, a waterslide, a casino, the underworld, Olympus. It is an action-packed adventure that everyone wants.
Also, the thing with his mum. THE POWER.

THE SEA OF MONSTERS
This was more of the same and probably my least favourite, only as it felt a bit second-book-syndrome like. But I still enjoyed my experience with all the adventures and mythology, I loved the twist on [blank]'s island especially.
The fight at the end was one of my favourites. It was so fun because it was literally a huge monster and it felt like such a daring challenge. I loved it when they get to battle 'actual monsters'.
Clarisse made the journey interesting as she challenges the group and herself. She is stubborn, rude and insanely feisty but interesting to read about.
I loved Tyson. He is precious on one side and insanely strong on the other. This mix is always fun. I absolutely love how he treats everyone and his bond with Percy at the end is great. It feels like such a healthy, loving brother relationship.
And the chariot races. YES PLEASE !!!

THE TITAN'S CURSE
Firstly, Apollo is one of my favourite gods in PJO. He is just everything I would expect. Also, he mentioned one of my favourite myths and it made me so happy.
Secondly, it was dam good 😉
Thalia being a main character in this book was so important especially for Percy as it gave him the very new emotion of not being 'the main one' for the end prophecy. This was an important growth for Percy especially as it links to later on. Thalia was also a badass so yessss.
Oh Annabeth, Bianca, Nico, Zoë, Percy. Even, oh Atlas. Basically, oh Rick. What are you doing with my emotions?!?
The ending really surprised me. I can't believe I didn't see that coming but I LOVED IT. I'm glad I didn't have to wait for the next one!!!

THE BATTLE OF THE LABYRINTH
I'm so tempted to call this one my favourite because I loved it !!!
The beauty of the mythology and the fact that it was so strongly linked to past events just made it feel so special. This one had SUCH a Greek adventure feel. Their journey and all the monsters. The Labyrinth is such an interesting tale and Rick's spin was perfection. SO EPIC.
I loved the whole gang and that Annabeth got to lead this mission. She is intelligent, brave, strong but she also deals with her weaknesses in an admirable way. Her and Percy's relationship has so many fun, sweet moments too.
Rachel was an interesting addition. At first, I felt like she didn't have a great purpose for the books but I liked her character and relationship with Percy. Plus, she threw a [blank] at [blank], we stan.
This was also a really effective 'before-the-finale' story as things were tied together like Grover's mission, an epic battle, the villain rising. It was just everything.
Finally, I have to mention Nico because the journey with him was so great. I love how Percy handled it. It had a good arc and was satisfying to experience. Nico was quite young and had a lot to deal with but keeps it to himself which really pulls on my heart. He had a lot to learn but he does it really, amazingly, well. He is like the lonely, angsty kid with a kind heart. I love that.

THE LAST OLYMPIAN
The last one. And oh boy I didn't expect such a long battle. But it was handled really well. Like some battles can feel long and boring but this felt epic and extraordinary.
Firstly, Percy felt like such an epic warrior. Just the sheer power. EXTRAORDINARY. Percy remains amazing with his sass throughout everything, but he is more than sass, he is a true hero. He is strong, brave, respectful AND kind. He is a good person and I love that.
This book brought everyone together which is the best move for a finale… always. And seeing them all deal with the battles was epic. Just epic. I quite literally have no other words.
Then the ending *SPOILER* where Percy was like you all stop being the worse and maybe this will be better. How Rick decided to highlight how the gods were bad parents and that they need to practise responsibility and respect. Urgh… The power. *mic drop* It was such an important end with a powerful message that gave weight to what caused the hate but shown the best way of doing this was kindness and education. Yes yes yes yes.
Then the end prophecy *do I see another book series?*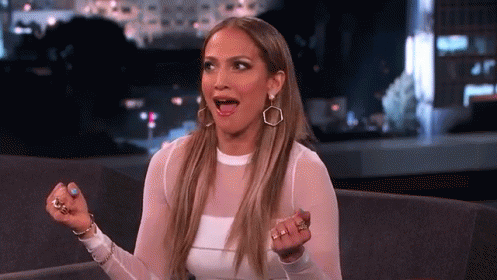 AVATAR: THE LAST AIRBENDER
'In a war-torn world of elemental magic, a young boy reawakens to undertake a dangerous mystic quest to fulfil his destiny as the Avatar and bring peace to the world.'

This show has comedy, action, magic and well-developed characters which is the best mix anyone could ask for.
The plot is really captivating as it is continuing working for a greater purpose but focuses on characters and adventures too. Not only is it entertaining but it is really important and covers topics exceedingly well such as imperialism, refugees, censorship, sexism etc.
The world is extraordinary, we have elemental nations (fire, water, earth and air) who have separate lands and cultures. Each one learns their craft in their own way. The elemental magic is combined with martial arts which is not only visually stunning, but clever. Plus, the whole world has influences of different Asian cultures which are SO beautiful.

The thought

and effort that went into the show is evident and the more you look, the more you see how each part was thought about to a great detail. This was so wonderful to see, and it made me cherish the show so much more for this attention. Also, the animation is stunning.
Finally, the characters are all unique, complex and lovable. They are entertaining and easy to connect to. As a character driven person, it was PERFECTION.
Avatar has forever created high standards. The plot, the world and the characters are like no other and I definitely can't do it justice but please watch it if you haven't.
CHARACTERS
Aang
🌬️ So precious
🌬️ So much fun and positive energy
🌬️ Deals with fears realistically for his age and allowed him to grow
🌬️ The hero you want around because he is so kind-hearted and inspirational.

Katara
🌊 Feminist icon
🌊Strong leader who values kindness
🌊 Feisty and powerful. I loved getting to see her grow as a person and waterbender especially through her struggles

Sokka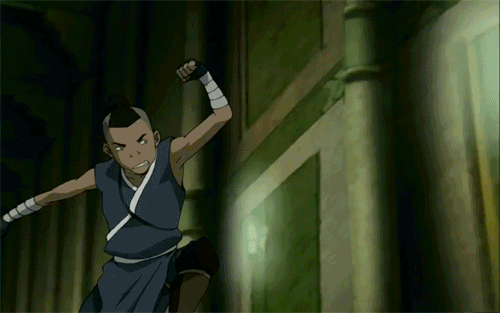 😂 Important growth early on which is stunning
😂 He is a funny character who isn't just the 'funny, sarcastic' one but smart and brings the team together
😂 He deals with struggles and finding a purpose.
😂 His humour, his heart, his confidence!!

Toph
🍃 Her power, her confidence, her ability, her strength. She is an icon.
🍃 I love her humour and mannerisms. She is unapologetically herself.
🍃 How her disability was written!! It was so important.

Suki
🗡️ Awesome warrior uniform !!
🗡️ Strong, kind and knows her own mind. I really love her.
🗡️ "I am a warrior, but I'm a girl too" *chef's kiss*

Zuko
🔥 AMAZING CHARACTER ARC. It was planned from the beginning there is so much careful thought. He was never the cruel villain, he was human. The journey is full of ups and downs as it showed his conflicted emotions. An excellent morally grey character.
🔥 'I don't need any calming tea'
🔥 He has a heart-breaking past but seeing what choices he makes is interesting and his growth is beautiful and so strong, (his speech, yessssss)!!
🔥 He is very angsty, complex, kind of awkward and sweet. There is literally so much to love.

Iroh
🍵 He had a very big heart and is incredibly wise (his past mistakes made him stronger and I love that)
🍵 He is the best written, kindest mentor ever and I love him a lot. Not only was he a constant reminder to do the right thing, he was always there for Zuko with nothing but kindness and a helping hand. He didn't try to control Zuko's choices either which was so important.
🍵 He loves tea and is the sweetest.

Azula

⚡ One of my favourite characters !! And yes, she is a villain.
⚡ There is a lot to unpack and honestly, I don't have a degree to do it BUT she is very powerful and seeks out perfection and control. I love the way she carries herself. She acts heartless and carefree but there is more to it which you see at times. (I'm not at all saying her behaviour is okay though)
⚡She is fascinating, and I loved her scenes.
Favourite Episodes

:
The Warriors of Kyoshi

The Blue Spirit

The Waterbending Master

The Blind Bandit

The Chase

The Drill

Sokka's Master

The Day of The Black Sun

The Western Air Temple

The Firebending Masters

The Boiling Rock

The Ember Island Players

Sozin's Comet
Thank you again to Adi for this amazing collab and for getting me to read/watch these incredible pieces of ART.
Please check out her post here and see what she thought of B99 and TRC!!
---
Have you read/watched either of these? Have you got any favourite books/seasons?? Most importantly, favourite characters??