Hey everyone!!
Today I am back at it with another discussion post and it is about CONSUMERISM.
Consumerism is a social and economic order that encourages an acquisition of goods and services in ever-increasing amounts. (

source

: wikipedia… I know) 
Now, consumerism isn't a new thing at all. It has existed as long as people has been buying. Money has always been encouraged to be given. BUT with social media, as you can imagine, consumerism has gotten bigger than ever. Everyone decides to display everything they have got, in the prettiest way possible, for all to see. Social media is POWERFUL.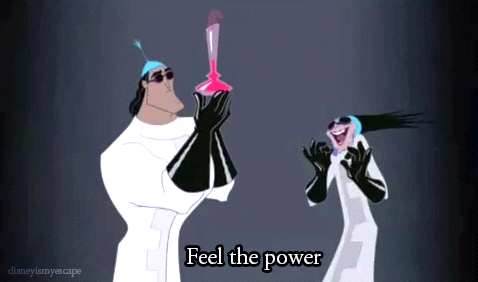 It is 'keeping up with the jones', the way adverts are promoting the newest stuff ALL the time (there is a new phone, new car, new style for every season) and everywhere you go there is usually an advert insisting life would be better if you had this and this and ….. this too. Even things like youth and beauty are seen as a commodity. Everything is for sale and for these prices, you would be a fool to resist. In first world countries, we insist you buy now to discard tomorrow. Yes, we are your average throw-away society.
WHO ARE THE BOOK COMMUNITY? It is everyone who talks about books from goodreads, book twitter, booktube, bookstagram and book bloggers.
This community is not the exception of consumerism.
Just some ways I see consumerism in the book community (these are generalisations):
Some people often have shelves and shelves of books making it seem like owning hundreds of books is the done thing.

It is a marketing platform, so it is naturally going to encourage the buying of goods.

Non-stop hearing of hyped new releases that you need to read now, or you will be behind. You need to stay up-to-date or ELSE.

Bookish merchandise is on the rise, so you need candles, pins, cushions etc. to display your love of books.

Special editions EVERYWHERE

Pre-order campaigns

Bookish boxes (for £30 or more, every month)

Bookstagram photos constantly displaying all of this and it is only one click away.
Basically, I see a lot of goods available which if I wasn't in the book community, I wouldn't know about therefore it wouldn't enter my head to buy them.
Now, let's discuss whether this is a good or bad thing….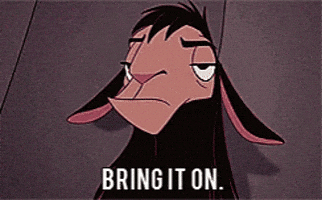 Good Point:

SUPPORT

One purpose of the book community is to promote books and related goods. It is doing its job and helping lots of authors, artists or small business owners. This benefits the industry which can sometimes struggle. Plus, you get to be a part of this. You get to give something back to something you love. It can bring people together. DREAM SCERNARIO OF LOVE AND SUPPORT.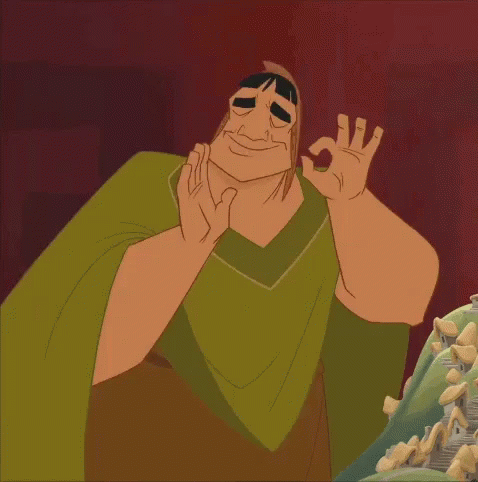 ---
No, it's Bad:

DIVIDE

It isn't accessible to everyone e.g. disposable income, location (availability, shipping costs). It separates people into two groups; those who have and those who don't. Sometimes you feel left out when you see what everyone else has which your circumstances do affect this so it can be really unfair.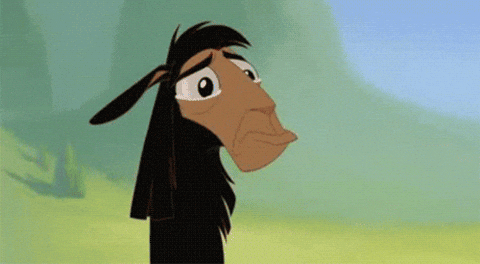 On the flip side, I've heard of some big book community members getting comments about how much they have. Money can bring out different sides (flashback to family dramas). I don't know too much about this but it goes to show that it can lead to people commenting on your life and divide people at times which is a shame.
---
'Tis Good:

TREAT YOURSELF

It introduces you to so many things that you will love. It is great to be able to treat yourself to something. If you hadn't seen it somewhere in the book community, you probably would never have known about it. The community introduces you to loads of different things to love.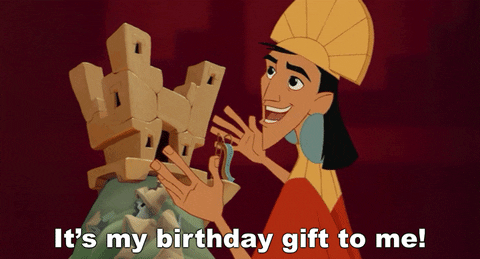 ---
Bad Reason:

OBSESSIVE

Where is the line? And why does my line have to be different to someone else's? You will come across probably hundreds of books you want to read and lots of merchandise you will love. How much is too much? How long will you love it until something new comes along?
It can become obsessive and once you start, you decide you want everything. You think you need x, y and z to be happy. This intense desire when you see something can be all-consuming that sometimes you forget that you don't need everything, and you shouldn't buy everything you see. You begin to focus on what you don't have, instead of what you do have which is never good and never makes you feel happy.
---
Bad Again (see, we are winning here):

NOT FOR EVERYONE

As much as I act like it, books aren't everything *gasp* but especially when it comes to money. Like, life costs a lot, you've got to pay for bills, petrol and you know 'stuff'.
You might also want to save for things e.g. holidays, Christmas, charities, that thing that I broke etc. so constantly seeing stuff you can't afford can just be a bit depressing really. Also, some people don't WANT to buy stuff whether they prefer clean, efficient living or to collect memories instead of objects etc. This consumeristic mould doesn't fit everyone. So, it may be cool to spend for some people, but it isn't for everyone and the consumeristic community certainly focuses on those who spend which once again isn't fair.
---
Okay, Now We Have A Good Point Again:

PRETTY

Bookstagram pictures/your house are pretty with all this cool stuff.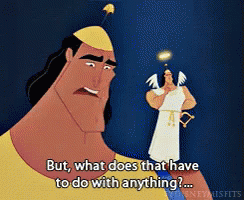 This is completely shallow, but I love seeing cool things in pictures/at home. But, do you feel the pressure to keep up with everything, to buy the latest things, to stay fresh and relevant in this community?? (oops, did my good point just become a bad point?)
---
So, one last bad point:

COMPARISON

This links to all the previous 'bad points' but you always end up feeling like you are less because you have less 'stuff' than other people. You feel like you need to catch up, e.g. 'keeping up with the jones', and maybe it becomes about what they have, not what you want. This can put you off being in the community in a way as you literally can't keep up. Basically, it makes you feel blue or stressed and you don't really get much sympathy for that.
CONCLUSION
I have grown up surrounded by a consumeristic society and I have been very lucky in terms of money (family) and location (UK) that I can indulge these habits. Due to this privilege, I'm going to say I love getting to treat myself to something new (and I'm VERY thankful for that).
However, I've definitely had some growth over the years (this is personal to me as I've stated I'm privileged when it comes to things like this):
I used to think you had to buy loads of things to express your love when it is only one way of expressing your love and by no means a necessity.

Passion is about what you feel, not what you own.

 
I don't need to buy everything I see, and it actually doesn't make you as happy as you think it will.

Never focus on all the things you don't have

. It is better to enjoy what you do have.
It took me a while to learn a balance and, honestly, I wish I learnt it sooner. But, being involved in the community has made me more aware of different things therefore increased my 'wish list'. Sometimes it is exciting, whilst other times I feel pressured/frustrated when I don't have it. It is about a healthy balance whether on spending and/or media consumption. Consumerism is imperfect and it's shaped around one type of lifestyle with little flexibility so it can be really unfair and constricting as well.
HOWEVER, within the book community I feel like there are so many different voices so you can definitely escape the consumeristic side and just spend time with passionate people like yourself. The core of the book community has always been about sharing your love, not spending it, and that is why I love and will always love it.
What do you think about the consumeristic side of the book community? Is it good or bad? How has it affected you?