Hello everyone!!
Today I have a really exciting post because ever since I saw this tag, I wanted to do it because the questions are so unique and fun.
Thank you so much to Charlotte @ Bewitching Books, Ravenous Reads for tagging me. Please check out her post and follow her for more wonderfulness. Charlotte is so lovely, and she talks about lots of great books.
And now for my answers…
WELL FIRSTLY, THE RULES:
Link to the creator in your post (Madison's Inkwell)
Link to the person who tagged you
Tag as many people you want
Have fun!
WHAT'S A SERIES THAT INTIMIDATES YOU (BECAUSE OF LENGTH, DENSITY, SUBJECT) BUT WOULD FEEL LIKE AN ACCOMPLISHMENT TO FINISH?
Red Rising series by Pierce Brown
This is a big series and it doesn't necessarily sound like my usual book from the sci-fi element to the retelling part. But I've heard lots of good things, seen amazing art and I love the one quote I've seen A LOT. I'm not sure why I'm reluctant but it definitely intimates me, and it would feel like an accomplishment to read but I do want to (I'm just not convinced yet).
WHAT AUTHOR WOULD YOU LIKE TO COAUTHOR A BOOK WITH?
Alice Oseman
Because I love their books. I love the way they capture youth and fan culture. I love the humour and the characters. I love the important topics they explore and the diversity of their books. I think they would make be a better author and help me write a contemporary book that is actually good. Plus, they seems like a great person to get to know.
IF YOU COULD INTERVIEW ANY AUTHOR FOR YOUR BLOG, WHO WOULD IT BE? WHAT'S ONE QUESTION YOU WOULD ASK?
Hmm… Sabaa Tahir. I would ask 'how long did it take you to plan out your plot of the 'An Ember in the Ashes' series and what's your number one tip for writing?'

AS A WRITER, WHAT GENRE IS OUT OF YOUR COMFORT ZONE THAT YOU'D LIKE TO CONQUER SOMEDAY AND WRITE WITHIN?
A sports book, not non-fiction but a book which features a sports group like The Foxhole Court and Running with Lions.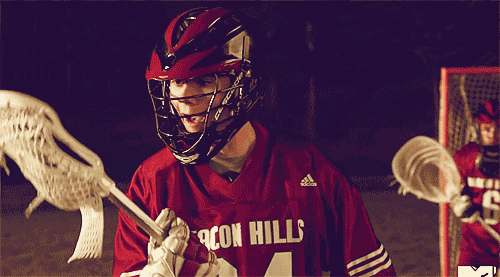 I love the group dynamic and it can have complex relationships which have to spend time together for the game. I think it is interesting and open to lots of situations but I no basically nothing about sports so it would be out of my comfort zone.

WHAT SPECIFIC EDITION OF A BOOK WOULD YOU LIKE TO OWN SOMEDAY? IT COULD BE RARE, A FIRST EDITION, AN ANNIVERSARY EDITION, SIGNED, OR ONE WITH A COVER SPECIAL TO YOU, ETC.
I would like to get the 'Six of Crows and Crooked Kingdom Collector's Editions' as I love the art in the back of the books.
Also the alternate covers for The Raven Cycle by Meg Makes Things.
Both require me buying books I already own which isn't something I do but I do love those editions and those books A LOT, so I'm tempted not going to lie.

ARE THERE ANY BOOKS OR BOOKISH ITEMS THAT YOU'D LIKE TO COLLECT?
I love to collect bookish pins, bookmarks and on occasion bookish candles.
NAME ONE BOOKISH PLACE YOU'D LIKE TO VISIT. (NOT SOMEWHERE YOU'D LIKE TO VISIT BECAUSE OF A BOOK AND NOT A FICTIONAL PLACE WITHIN A BOOK. A LIBRARY, BOOKSTORE, ETC.)
Well I looked at a list of libraries and the Library of the Benedictine Monastery in Admont, Austria looks amazing. So fancy and ancient but in the fun way, so that would be pretty cool to go to.

NAME ONE BOOKISH EVENT YOU'D LIKE TO ATTEND. (A FESTIVAL, A SIGNING, A BOOK FAIR, ETC.)
BookCon/BookExpo seems amazing and it is one of the biggest events so it would be a dream and daunting and wonderful.
But I would love to go to an author signing (maybe Leigh Bardugo, Alice Oseman) one day as well. I think this is attainable for me, as I think close enough to London and sometimes signings are closer to me.

YOUR WIP IS GETTING PUBLISHED AND DESIGNING THE COVER IS SOLELY UP TO YOU. WHAT DOES IT LOOK LIKE?
This would be a dream. *squeals*
For my contemporary, I would have the cover split into two halves (top and bottom), then each one would have an illustration of each sister. The top one would be the older sister and it would be with the town in the background on a sunny day.
Then the bottom one would be the younger sister looking up and she is at night so you can see the stars behind her. Then, obviously the title and name go somewhere but I would make the illustrations the focus of the cover.

WHAT'S ONE THING YOU'D LIKE TO ACCOMPLISH WITHIN THE BOOKISH WORLD? AS A WRITER, READER, BLOGGER, WHATEVER YOU WANT.
Well as a….
Writer: Publish a book and get bookish art at one point!!
Reader: Read all the backdated YA series I want to. (Better yet read all the backlisted books)
Blogger: Reach 1000 followers (I don't care about numbers but that would be surreal) and write more discussions as I love them.
So that's everything!! This was such a fun and cool tag to do so if you want to do this, please do. And please tell me as I would love to see your answers.
Thank you again to Charlotte for tagging me!
---
What series intimidates you?
What author would you like to interview on your blog?
What are your goals (reading, blogging, writing)?