Hey everyone!!
Today I am doing an award!! And not just any award, it's the awesome blogger award. Does that mean I'm officially awesome??? (no, I'm not going to be that person I say whilst being that person.)
The award was created by Maggie @Dreaming of Guatemala. This is an award for the absolutely wonderful writers all across the blogging world. They have beautiful blogs, are kind and lovely, and always find a way to add happiness and laughter to the lives of their readers. That is what truly defines an awesome blogger
Anyway, I was tagged by the lovely Emma @ A Few Chapters Til Love to do this and I'm so thankful to her for nominating me. Please check out Emma's blog here, it is full of wonderful bookish content so follow her NOW.
And I got the wonderful Miri @ The Book Dragoness (thank you) recently and can we acknowledge that I'm actually doing it the same month I got tagged. I never thought this day would come. But please check out Miri's blog and follow her for awesome, awesome content.
RULES
Thank the blogger who nominated you
Tag this post with #awesomebloggeraward
Answer all the questions given to you
Nominate 5 people and let them know
Write 10 questions for them to answer
EMMA'S QUESTIONS:
WHAT'S YOUR FAVOURITE FLOWER?
I know this is the most basic answer, but I love roses and I always have. I even had a book about caring for roses when I younger which was weird because I didn't have any roses, but I liked to look at the pictures. I also named my first guinea-pig Rosie and I'm pretty sure my love of 'Beauty and the Beast' started this obsession.
Anyway, roses are the superior flavour. Case closed.

WHEN WAS THE OLDEST BOOK YOU OWN PUBLISHED?
Alice's Adventures in Wonderland by Lewis Carroll was published in 1865 and that is pretty hard to beat in terms of age so that's my oldest! My grandfather of books, you could say.

WORST BOOK TO SCREEN ADAPTATION IN YOUR OPINION?
I think The Scorch Trails was much better in book form than the movie. I think they changed the second movie a lot whilst the other two adaptations they kept close to the books which was a shame because The Scorch Trials was actually my favourite book out of the series. I do love the gag reel for this movie though.

ARE YOU GOOD AT GARDENING / KEEPING HOUSEPLANTS ALIVE?
I've never really done it, so I don't know but I'm going to go ahead and say I'm amazing at gardening anyway.

I've never read the books but looking down at the guide I like…
Communication : Good for life, good for relationships.
Knowledge : Knowledge is power
Persuasion : Dangerous but very handy at times I imagine
Winged : I presuming this means I can fly so yesssssssssss.

DO YOU PLAN YOUR POSTS OR WRITE WHEN YOU GET INSPIRED?
I plan them to the extent of a title and occasionally I write some notes/headings. Then I will write the whole post when I have the time and go through it a couple of times before I post it.

WHAT WOULD YOU DO IF YOU GOT GIVEN $10,000 BUT YOU COULD ONLY SPEND IT TODAY?
Lots of holidays, lots of books, a car, and give the rest to a good cause.

DO YOU HAVE PETS? CAN WE SEE THEM (CAUSE I LOVE A CUTE ANIMAL)?
Yes, I have a dog called Layla!! And of course, here she is… puppy pic this time!!

LEAST FAVOURITE TYPE OF CANDY?
Flying saucers!!
I don't understand why people like them (sorry if you like them). It is literally paper. The sherbet is good but just buy a dib-dab instead.
Also, liquorice. NO.

PRETTIEST BOOK COVER /

JACKET

IN YOUR OPINION?
Look at all THESE!!!! Some of my absolute favourites! Please admire them and illustrated covers for the win. (sorry Emma, I couldn't just pick one)
MIRI'S QUESTIONS:
WHAT IS YOUR FAVORITE SPREAD ON BREAD (JAM, BUTTER, ETC) IF YOU EAT BREAD?
I often have just butter on bread, which is really boring isn't it? But it will either be fresh bread or toast so all I need is butter. I do love chocolate spread as well but it obviously isn't the healthiest, so I try not to have it too much.

DESCRIBE YOUR PERFECT READING NOOK! (STEALING FROM MY OWN ANSWERS)
A throne of cushions on a bed which are the right level of comfy so they can support you and you can squish into them. I would have lots of blankets as well. Comfort is my main priority. I would love to have fairy lights as well but I need good lighting so that won't work. Maybe it would always smell of coffee because that is just the best.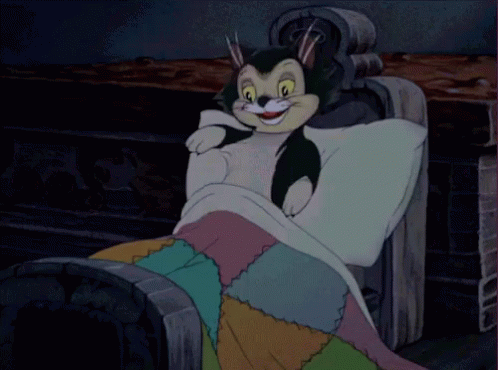 DID YOU EXPERIENCE ANY FUNNY #OOPS MOMENTS AS A BLOGGER?
I have no idea what happened but my statistics post from January has some sort of malfunction where it constantly uploaded every minute but you still couldn't see it on my blog website. It sent like 40 tweets out and I had to whack out this old laptop to delete the post and reupload it. I'm still confused.
Also, the amount of times I have almost sent comments where I've made the sentence negative when it should be positive is really bad. For example, "you really don't deserve it" when I've meant "you really do deserve it". It just keeps me up at night thinking how I could have sent the wrong comment. How bad would that be?!!?

WHICH BOOK REVIEW YOU WROTE IS YOUR FAVORITE?
Ohh… I would say either The Seven Husbands of Evelyn Hugo because I liked the way I set it out and it was the first review that I had ever wrote that I felt really proud of.
Or Darius The Great Is Not Okay because I felt like I captured why I loved in my review quite well and it was so fun to write.
I loved both these books so that probably effects it as well.

HOW HAS YOUR BLOG CHANGED OVER TIME?
Yes definitely. The design and how I format my posts has changed and I personally feel like it has massively improved. The posts are much easier to read now that I make sentences bold and include headings.
I also think the content has changed as I prefer discussions and love talking about my writing. I used to do more reviews and tags (even though I have quite a few tags at the minute) but now I like to do posts I feel really excited about. Lately I've been trying to improve my blogging voice too and actually edit my posts. (I full on stopped doing that at one point, I'm so bad. I'm so sorry).

IF YOU COULD EAT OR DRINK ONE FICTIONAL TREAT, WHAT WOULD IT BE?
Hmm… the sweets from The Starless Sea which tell a story as you eat them. Erin Morgenstern is actually great at having creative foods in her books.

WHAT'S YOUR OPINION ON CLIFFHANGERS?
YESSSSSSS. I love them. They enhance reading and bring a really fun energy to reading. I LOVE THE DRAMA. People will be screaming about them until the next book and the good ones are always memorable. They are effective and I love them… A LOT.

IF YOU COULD READ ONE BOOK NOW THAT'S YET TO BE PUBLISHED, WHAT BOOK WOULD IT BE?
Ohh there is quite a few but I am going to go with 'A Neon Darkness' by Lauren Shippen because I need Damien's story. (These books are based off a podcast and he was the antagonist but one of the best written ones so I'm excited to see him before and he has a super interesting and complex power so gimme it now!!)

HOW DID YOU CHOOSE YOUR BLOG NAME?
Well the full story is here but basically I loved the word 'Ink', I think it is aesthetic and resembles my interests of writing and books (even though I wasn't a book blogger initially) and I was playing around with different ideas. I liked the idea of 'me' and in my head it stood for 'Mere Existence' which I found a comforting thought. I ended up with 'Me and Ink' as I thought it sounded quite good. I had the feeling, you know.

FINALLY, WHAT MADE YOU START YOUR AWESOME BOOK BLOG?
I would LOVE to go back in time and ask past me because I didn't follow any blogs and I only knew of blogs because of 'Zoella' as I was a 2014 YouTuber addict at one point. So, I'm not sure. I think I loved the idea of writing and it going somewhere beyond me. I loved the idea of creating and interacting. It sounded like fun and something I would genuinely enjoy.
Then I found the book blogging community and haven't looked back.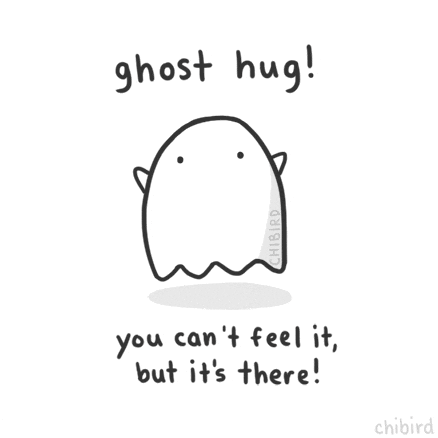 Do you believe in fate?
Do you think you pressure yourself in reading lots of pages (e.g. I must read 50 pages today or else)?
What animal would you love to experience in the wild? (safety is guaranteed so it can be anything)
Describe one of your favourite books in (only) 3 words?
What is one thing (anything, real or not real) that you wished you owned?
If you could steal a house/building from any fictional place/world so you could live in/visit it, what would it be?
What YA character would you love to read about when they are in their 30's? What are they doing? (so, it could involve them with kids, marriage, jobs, travel etc.)
Which book character would you want to open a business with? (Bonus: what's the business?)
What book do you wish had an illustrated copy? (like Harry Potter)
If you could only listen to 5 albums for the rest of your life, what would they be? (Yes, I dare ask this)
I nominate these awesome bloggers…. Lais @ The Bookish Skies, Olivia @ Purely Olivia, Caitlin @ Caitlin Althea, and Ruby @ Ruby Rae Reads.
Obviously, this is entirely optional and there is no pressure whatsoever. But this is a great opportunity to say I love your blogs and I would love to see your answers if you choose to do this.
---
What do you think the worse book to film adaptation is, in your opinion?
What is you least favourite type of candy?