Greetings lovely people of the book loving variety! Here I am [hello, hello] making my blogging debut and I've only gone and chose movies as my first topic, am I mad? Potentially. Do I love movies? Yes. Do I love books? Yes, don't panic. But I thought it would be a nice little starter to get us all in the mood…and for me to figure out how to navigate this thing called WordPress. So I present to thee, sweet readers of mine, my top 10 movies. I haven't rated these in order of how much I love them from most to least but I did write them as they came to mind, so perhaps that's more telling, how profound.
Here we go, if you had a pyjama weekend with me [any takers?] then this is the list of movies I'd insist we watch:
The Hobbit: The Desolation of Smaug– I can get lost in this world forever and if I could be a Hobbit then yes, yes I would sir. The second Hobbit is iconic to me because of the scenes involving barrels, rivers and dwarves in said barrels. Though if I'm being honest I love all the LOTR and Hobbit movies …. this suggestion "still only counts as one". Shout out to the absolute father of all fathers: Tolkien.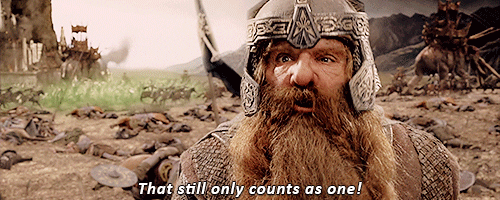 Harry Potter and the Half Blood Prince– controversial but this is my favourite HP and because it's HP I don't think I need to justify this because they're all just……magical *ugh don't make me spew*
Snatch– a complete change of tone here, this film is all bare knuckle boxing, diamonds and dogs but it has a place in my heart because I love the characters, especially Mickey who is very Irish and will whoop your ass.
Mulan– the songs that this movie birthed shall forever be sung as loud as possible. And in my humble opinion it's one of the funniest Disney cartoons. And I'll finish this one by simply saying what we're all now thinking: somehow I'll make a man out of you.
The Greatest Showman– this is a colourful, happy, ray of sunshine movie and every time 'This is Me' is played when I'm out-out I belt it out with all the passion of a thousand winds. This film always makes me feel good.
Spy– if you haven't seen this then you must take 2 hours and a few extra minutes to take a look because if Jason Statham trying to exaggerate how skilled he is doesn't crack a smile on your face then ….clearly you've left your facial mud mask on too long honey.
Avengers Endgame– purely for the scene where Captain America stands alone and it looks like he's going to have to face the baddies solo BUT THEN *spoilers alert* through beautiful tangerine portals the whole gosh darn crew strolls in being all 'you feelin' lucky punk?', it gives me tingles. The Lion King 2– because, and I'm not ashamed to admit it, I fancied Kovu. And I still do. There I said it.
Christmas with the Kranks– because Christmas is the most wonderful time of the year and the Kranks are the most wonderful family of the Christmas movies.
How typical that it's taken me 30 minutes to think of 10 movies and now the deed is done I think I could potentially name every movie in the whole wide world, Ronan was right, life really is a roller coaster.