Hello everyone!!
Another month, another discussion.
And this one relates to it being Valentine's Day!! So Happy Valentine's Everyone!
It is about…Romance *magical music* !!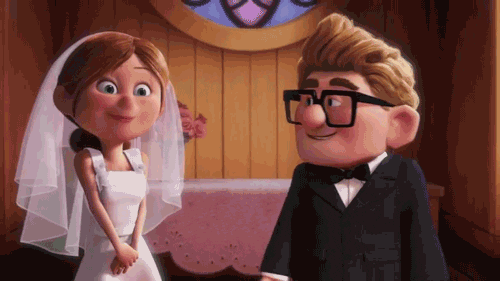 I think you will have certainly heard about it because society loves to talk about romance. Love is truly in the air. In fact it is in EVERYTHING. So is love magical? Yes.
Powerful? Yes.
Timeless? Yes.
Overdone? I'm not sure.This lead to me thinking, am I obsessed with love? Because there was this advert that was like 10 seconds long and had no dialogue but it had a woman and a man and I really shipped them from a freaking 10 second advert.
*cue the discussion*
ROMANCE IN BOOKS
108 books out of 130 books (that's 83%) on my shelves contain a main romantic relationship (as in the main characters are heavily involved). See romance is popular.
This also reflects society as society loves 'love'. We, as a whole, are obsessed with celebrities love lives (omg did you hear that couple broke up. Wow romance is dead). We listens to love songs on repeat (singing the shower 'my heart was made for loving you') and romantic comedies are classics (Bridget Jones became the single icon despite her story revolving around men). And many other facts. Oh and also that there is a day that is built around love (St. Valentine's anyone) and the wedding industry is huge. (Dollar dollar dollar). Love is the question everyone focuses on.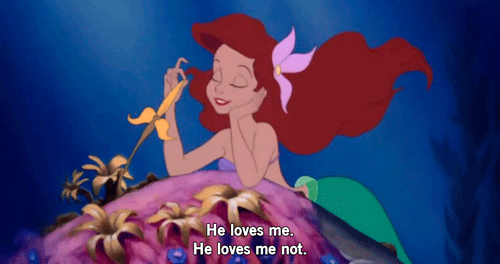 Yeah, love is a big thing.
So good or bad?
Good.
To put it simply, I pretty much love stories about love. I think love can be one of the most talked about things and still be underrated. It makes little things big and it is extraordinary. Love in its very nature is a beautiful thing and I really do love to admire this. Love is courageous and encapsulates the beauty of humanity. One of my favourite quotes about love states why love is so grand.
"Loves makes the shy brave and the brave shy."

-c. c. aurel
So, safe to say, I flipping love 'love'.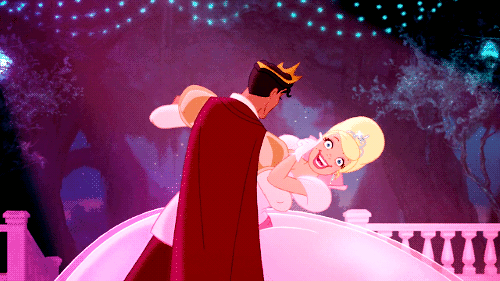 ---
SO WHY ON EARTH AM I DISCUSSING IT?
Because I think the industry shows that love 'sells' and I, as a consumer, show that love 'sells'. I'm not saying this is a bad thing at all. BUT sometimes I think it seems like people only focus that love 'sells', forgetting that numerous other things that 'sell' too. (Obviously this could be due to many factors like (1) I'm picking up the wrong books, (2) I'm a love sap and I don't want to stray from this so once again I am my own worst enemy)
But there are some genuine faults in this love-centric view and I'm going to go through some here and explain why I'm not as obsessed with love as the industry would indicate.
ROMANCE IS NOT THE ONLY FORM OF LOVE
Romance is special and finding someone you want to spend the rest of you live with is magical, I agree. But your partner isn't the only one you spend your life with (I know lives vary so this can differ for everyone) but for me, I have family and friends. Firstly, Friendships are underplayed. There are many stories where friendships could take the focus of the stories (whether about break-ups, making friends or just togetherness). But they can be placed on the sidelines for a romance. But friendships are capable of grand love stories too. Give me all the strong friendships at the centre of stories.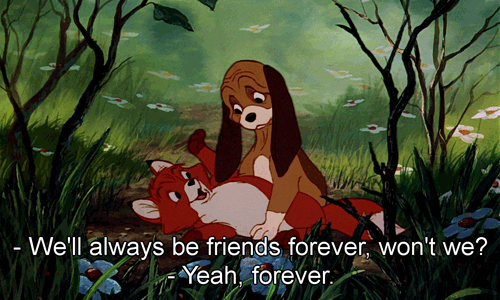 Family relationships can be so important in people's lives but where are the books?!?! I need them. All different kind of familial relationships from siblings (please read Shri's amazing post on siblings, seriously read it NOW), parents (despite what books tell you YA parents can exist in books), grandparents, cousins, aunts and uncles. We are waiting.
People ship different people all the time. I do too (I'm still in love with the idea of Draco and Luna). I think part of creating a story and letting it out in the world is that it becomes open to new interpretation and I love that it inspires new ideas. BUT sometimes there is compulsive shipping on what could be a great friendship and it can push the friendship apart because characters need to stop being close so it isn't sexualised *cough cough* five feet apart meme. I think this can make friendship rare especially male/male friendship. This tumblr post illustrates my point quite well.
NOT EVERYONE WANTS ROMANCE OR A SEXUAL RELATIONSHIP
person a: Do you want a romantic relationship?
person b: No
person a: That's great
person b: Where are my books?
person a: I don't know but I'm going to get you some sweetie
We need to stop tailoring every book to what one group of people want. There are so many amazing people out there who want different things and they deserve to be seen and appreciated.
'HAPPILY EVER AFTERS' RELIANT ON ROMANCE
And they lived happily ever after… together.
There is this trope where every character needs to be paired up and often the only way they get a happy ending is if they are smashing booty with someone but no.. Just no.
I can be a bit of a sucker for this trope as we have already covered that I love 'love' but just nope. This opinion that happiness is reliant on us being in a relationship has been fed to us by the media and the film industry and the book industry A LOT but no more. Because it just isn't true. Let's move on. 'Happily ever afters' rely on so many things, not your relationship status.
NOT EVERYONE EXPERIENCES RELATIONSHIPS
A lot of books on my shelves on YA meaning the characters are teenagers (even if they don't act like it) but not everyone experiences romance in their teens. Can they be seen too?Like I was definitely a nerd at school and I practised the art of being invisible. I wasn't having a great love story and I was also busy. Relationships are work, ain't everyone got time for that. Even the same with adulthood, not everyone's life revolves around a relationship. Just let it go. Also another pet peeve is when the character's lives revolve around the relationship like they have nothing else in their life, just no.
ROSE TINTED VIEW OF LOVE
Oh isn't love grand and perfect? Nope, it is a real thing so of course it has complication where you are shouting at them because 'they put the jar of herbs in the wrong place and why did you ever think you even liked them in the first place' *no drama*. Love is genuinely full of lots of complexities. I don't just mean cheating and break ups but so many things. It can be easy to make love seem perfect but it isn't.
UNHEALTHY RELATIONSHIPS
One of the most imperfect parts of love is unhealthy relationships. Love can be dangerous and toxic relationships are a big thing that does exist from emotional abuse, physical abuse, manipulation, lying and so many things. I think books have a duty to not glorify these unhealthy relationships especially in YA as teens are getting impressions from these books. It is harmful and these relationships are cruel and should be shown as such in literature.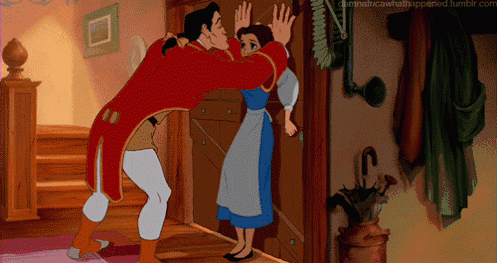 THE LACK OF DIVERSITY WITHIN LOVE
This links to a few previous points but although thing are changing, there is still a silent mould on what love should be from so many things like the gender role of the male and female in heterosexual relationships to the heteronormativity of relationships and the whiteness of major relationships. The book community is getting better at diversity but this is just the start and I hope books continue to show lots of diversity.
I constantly reach for books with love interests and when I hear people talking about a great relationship in a book, I want to read it and fall in love with them. But I think there is more to that and it isn't my only interest but it just felt like I was obsessed with romance as it is the main form of love the industry focuses on. I would love the industry to show more books without love interests and for love with friendships and family to be respected just as much as any romance. Love is extraordinary but it isn't limited to romantic relationships. There are so many different forms and I love them all. Also, for when romance is included, it should always be handled responsibly and realistically.
---
So, I would love to know your thoughts on this topic, do you think the industry focuses heavily on love? Would you like to see a change and for non-romantic relationships to be focused on?