Hello everyone!!
Today it is my birthday, my 21st birthday. Yay but I also have the fear of having to be even more of an adult than I was before. I don't know what I am doing. *cries*
Anyway today I'm doing a Q & A because all these lovely people have asked me a question. I'm so excited to be doing this, you have no idea!! Thank you so, so much to everyone who sent a question, it made my day. I've linked all of their blogs so please follow them. I can't believe I'm doing a Q & A! (It feels like a thing, you know?!)
WHAT IS YOUR BOOK CALLED?
Because I hate to share my writing I will give you the initials and this is actually how I refer to it most of the time anyway. It is *drumroll please* SNOL.

WHAT IS IT ABOUT?
Humans (mainly 2 sisters) and their inability to communicate with each other.
WHAT'S YOUR FAVOURITE KIND OF BLOG POST TO WRITE?
I love writing discussion posts. They take a lot of time, effort and thought which goes against my inherently lazy personality but I love thinking about it and creating it. Then getting to chat to everyone about it. I love it so much.
🎁 2019: A 'Stat'ely Review Ft. Captain Ray Holt

WHAT KIND OF STORY DO YOU LIKE WRITING?
Basically any story. My favourites are character led and fantasy.
🎁 Introducing Myself As A Writer: The Writer's Tag

WHAT'S YOUR FAVOURITE ANIMAL?
At the moment I am obsessed with seals. They are literally sea puppies. I went to a seal sanctuary in Cornwall like a year and a half ago and I became obsessed. I love following 'Seal Rescue Ireland' on Instagram and they have adorable names. Please follow. Literally I would get Instagram just for this page.

WHAT'S YOUR FAVOURITE FAIRY TALE?
I don't really know fairy tales apart from disney but I like Rapunzel and Sleeping Beauty because the disney version are good but both can be really dark if you wanted which is horrifying but interesting as I like the different spins.

DO YOU HAVE ANY MAJOR GOALS FOR THIS YEAR, AND IF SO, WHAT ARE THEY?
I do in a way. I would love to learn to drive and make a lot of good progress on another book, maybe even finish it. Also I would love to get a new job.
🎁 2020: Old Goals and New Goals

DO YOU HAVE A BLOG POST YOU'RE PROUD OF ON THIS BLOG THAT MAYBE HASN'T GOT AS MUCH ATTENTION AS YOU HOPED IT WOULD?
Maybe World-Building: All The Questions You Need To Answer!! because I find it the most useful post I've ever created.
Or To All The Books I've Got To Read… as it was a fun, unique post that I wrote quite early on so it didn't get too much love.

WHAT'S YOU GO-TO COMFORT BOOK, MOVIE, SHOW AND SONG?
Comfort: (noun)
a state of physical ease and freedom from pain or constraint
Book: The Raven Boys. I love the characters and the writing. I can sink into it so easily.
🎁 The Raven Cycle | A Lot and A Lot of Chatting and Playlist
Movie: How To Train Your Dragon
Show: Friends. I literally always put it on when I was sad or happy growing up. It means a lot to me.
🎁 TV shows
Song: At the moment, 'Love' by Lana Del Rey. It has such a peaceful vibe.

WHAT'S SOMETHING IMPORTANT THAT YOU'VE LEARNED IN THE PAST THAT YOU WANT TO KEEP IN MIND FOR THE COMING YEAR?
That time isn't a promise that things are going to change or get better. You are responsible for inspiring the change in your life. Don't rely on time, rely on yourself.

WHERE IS YOUR FAVOURITE PLACE THAT YOU'VE EVER TRAVELLED?
I am not that well-travelled, I have only been to Spain and the UK but I have also been very privileged that I have gone to these places and had good times there.
I have a really soft spot for The Lake District. I have a lot of good memories there and it means a lot. Plus it is stunning and has an abundance of cafes.

WHAT'S YOUR DOG'S NAME AND WILL YOU SHARE PICTURES?
She is called Layla and I love her. She is perfect and of course, here she is….

IF YOU COULD KNOW THE ABSOLUTE AND TOTAL TRUTH TO ONE QUESTION, WHAT WOULD YOU ASK?
Honestly I would love to know what my dog thinks of me. I know this could be a wasted opportunity to ask an amazing and deep question. Also it is impossible but I would love to know her thoughts so much.
PINEAPPLE ON PIZZA– YES OR NO?
Well I don't like pineapples so it is a no from me but it isn't a passionate no but more like I'll pass. No strong opinion on the topic really.

DID YOU LOVE THE WITCHER AS MUCH AS I DID? (BECAUSE I LOVED IT. JASKIER IS AMAZING)
Short answer: yes
Long answer: yesssss because Geralt is almost the typical brooding warrior who is feared but is a good man. Every detail from him like the way he swears to his grunts is so well done and it brings this trope to new heights. The character is amazing. I loved him and Henry is wonderful.
Second Jaskier is a perfect comedic relief. He livens up every scene and is an interesting character. He compliments Geralt very well. *starts singing 'Toss a Coin to your Witcher'*
Yennifer and Queen Calanthe were amazing female characters. They were so complex, confident and dark. I love how this show did female characters and it was perfect. You can tell women were involved in the writing and making (which makes me so happy you have no idea!!)
Also the fight choreography was stunning. In the first episode. WOW. I'm sad the choreographer isn't coming back for season 2.
Finally I loved the way it was shot. The timescale of the show was unique and kept you on the edge of seat. It was compelling. And the ending was beautiful.

WHAT BOOK HAS BEEN ON YOUR TBR FOR THE LONGEST AND IS IT STILL A BOOK YOU WANT TO READ?
Well I had a look on goodreads and it is A Darker Shade of Magic by V. E. Schwab which I have been meaning to read for forever. I am actually getting bored of saying I need to read this book. It needs to happen this year.
IF YOU STARTED A BAND, WHAT WOULD YOU CALL YOURSELF?
Well I had a look at some childhood books (you know) and I had come up with 2 band names previously and they were…
I think my favourite is Ta-Da so I will go with that one.

DO YOU HAVE ANY WEIRD FOOD COMBOS YOU LIKE/TRIED?
Um… well I'm really not that adventurous but I love cucumber and cheese together. I think that is the weirdest.
And coffee yogurt is underestimated, I don't know if people would find that weird though.

WHAT ARE YOU DOING FOR YOUR BIRTHDAY?
I'm going to London for the day. I have the Sky Gardens and the Tower of London booked.
WHAT'S A BOOK YOU READ THAT MAKES YOU THINK OF A CERTAIN SONG? OR A SONG YOU'VE LISTENED TO THAT MAKES YOU THINK OF A BOOK YOU'VE READ?
This is great timing because I recently read Last Night I Sang To The Monster by Benjamin Alire Sáenz and the song "stand" by Greyson Chance fits it perfectly. I thought of it immediately.
WHAT'S ONE THING YOU THINK EVERYONE SHOULD KNOW ABOUT YOURSELF?
If I am at home, I am 100% in my dressing gown. And if you are going to be philosophical about it, it probably describes my personality too.
WHAT YOUR #1 UNPOPULAR OPINION ON A BOOK/BOOK CHARACTER?
This is tricky as I never know what counts as unpopular but….
Rowan and Rhysand from Sarah J Maas books aren't that great of a love interest. I don't really like them.
WHAT IS YOUR FAVOURITE NON-BOOKISH HOBBY?
Does writing could as non-bookish?!? Maybe not. I like drawing.

DO YOU LIKE TEA? IF SO, WHAT IS YOUR FAVOURITE TYPE?
Sorry, no which would make my favourite type of tea, coffee.

WHAT BOOK WOULD YOU RECOMMEND TO SOMEONE NEW TO READING?
Probably Six of Crows because it has that instant enjoyment value and I feel like it would appeal to many people. It is has various romances with different tropes which would appeal to many different people. Also it has action and witty lines. Plus it is focusing on the outlaws which if you look at film history is always popular so… It has a good shot with most people.
🎁 Winter Is Here Tag: Six Of Crows Edition ☃️
IF YOU COULD BE BFFS WITH A BOOK VILLAIN WHO WOULD IT BE?
Umm.. Zeus because I could either teach him to do better or strangle him and I think being his BFF would give me a good shot at either.

WHAT BOOK CHARACTER DO YOU RELATE TO THE MOST?
I always say this but Cress. She is introverted and shy. I think she is the best example I have found of these qualities being written.
But also Frances from Radio Silence because she was under a lot of pressure and was the academic one in his friendship group but that just felt like a label they gave her because they didn't know her properly.

WEIRDEST THING YOU DID LAST YEAR?
Umm… I went to Camera Obscura & World of Illusions in Edinburgh which was full of weird things and it was pretty cool.

DO YOU PREFER OVERHYPED THINGS OR UNDERHYPED THINGS?
Well I liked overhyped things because there is a great fan base and you can go straight into it and see all the art, memes and everything which I love.
But with underhyped things you get a really fierce love for it and want to make everyone know about it so it can be really rewarding when you get people too.
So I kind of love both but I think I will go with underhyped things because they deserve all the love.

ARE YOU READY TO SCREAM OVER THE HUNGER GAMES PREQUEL? (BC IT'S GONNA BE GOOD NO MATTER WHAT… HOPEFULLY)
I'm sorry to say this but I've never read the hunger games books but I love the movies and the characters and plot is great.
I was hoping the story would be Haymitch or Mags though. So I was shocked to see it revolve around young Snow.
Full disclosure I don't know the actual premise but I hope it is different to what people think and it isn't making out Snow to have a tragic past but add to the complexities of his character as I thought he was a good villain, he understood how to keep people in line and recognised Katniss's threat to him early on. He is clever so I hope it keeps his character evil and focuses on how he became as evil as he was. To not show him as someone to sympathise with but hate.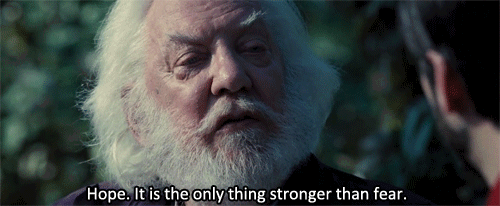 STAR WARS SEQUELS AND PREQUELS: ALL THE THOUGHTS (ALSO WHY DO PPL HATE THEM SO MUCH IT'S STAR WARS AHEM ANYWAY)
I do think they can get a lot of unnecessary hate and some do seem to hate them because they aren't the originals but I just leave them to their opinions.
I love the prequels (maybe not phantom menace though) but the prequel is so good. I loved the reverse 'chosen one' and seeing Anakin's journey. I particularly liked Anakin and Obi-Wan Kenobi's relationship.
The sequels are my least favourite (I'm sorry, I thought they could have more of a refreshing plot) but they still have a lot of enjoyable aspects. I do like the space background and it is linked to a lot of film history. Plus the star wars fandom is large so there are always plenty of people to talk with.

FAVOURITE COMIC?
I haven't actually read any comics (apart from a batman one ages ago but I can't remember it now) despite loving superheroes so I can't really answer it I have to shamefully admit. But it is on my bucket list to go to a comic store one day.
WHICH FAMOUS PERSON COULD YOU IMAGINE BEING BEST FRIENDS WITH?
With all the six of crows cast picture going around lately I want to say one of them but I don't know much about their personality so I'm going to try to do it based off that soo…
I am going to say Tom Holland because he has a dog, like superheroes, looks like he has a good sense of humour and likes to share spoilers. But mostly because he has a dog.
YOU WAKE UP IN A HOSPITAL AND REALISE THAT YOU ARE A 15-YEAR-OLD, AND THAT EVERYTHING THAT HAS HAPPENED IN YOUR LIFE UP UNTIL NOW HAS BEEN A DREAM. WOULD YOU CHOOSE TO GO BACK TO SLEEP AND CONTINUE LIVING THE DREAM, OR CONTINUE YOU LIFE IN THE REAL WORLD AS THE 15-YEAR-OLD?
I would continue my life in the real world as the 15-year-old, I think extra time would always be great and this is probably really bad but I would love a restart and I would be wiser from my dream experience.
WHAT WOULD A PERFECT DAY IN YOUR LIFE LOOK LIKE?
Well I would go to the beach. It would be sunny but also have a constant breeze so it doesn't feel like I'm dying. I would go in the sea and eat food and drink. I would read a book and listen to music. I would be with people who I love and love me. It would be a day where I could feel content. I wouldn't have to worry about tomorrow. It would all feel enough, just the way the day falls.
IF YOU COULD ONLY READ ONE AUTHOR'S BOOKS FROM TOMORROW, WHO WOULD IT BE?
This is a really hard question. Logically I was trying to think of an author who has loads of books to keep me entertained like Brandon Sanderson or Rick Riordan, who I've yet to read any of their books but I'm interested.
But I think I will go with Patrick Ness because he writes unique concepts and I think you could get something different from his books every time you read them. Plus he does write a mix of genres and I love his writing.
IF YOU COULD VISIT ONE PLACE IN THE WORLD, WHICH ONE WOULD IT BE?
Iceland or Greece or anywhere. But I would pick Iceland. It would be a dream to go. I love the idea of the waterfalls and I need to go one day.

WHAT'S YOUR BIGGEST, BIGGEST DREAM EVER?
At the moment it would probably be to be an author. I just love the idea of making a story the best it could ever be and to have the chance to share it with people. It just seems insanely wonderful.

WHAT'S THE BEST THING ABOUT BLOGGING, FOR YOU?
Oohh.. so many things. I love that blogging made me aware of so many underhyped books. Also I feel like I hear about so many diverse books through the community as well.
One of the best things would be getting to talk about books with people. It brought my love of books to new heights and it is great to be involved with so many people who share the same interest. It is such a uplifting, rewarding activity to do.

WHAT KIND OF STORIES WOULD YOU LIKE TO WRITE, SOMEDAY?
My dream is to write a fantasy series which features found families, epic plot, complex characters, accepting yourself and more. Also it would feature a world to dream of and magic to wish for.
Thank you so much to everyone who sent me a question, I appreciate it so much!! And thank you for reading. I hope you all have a great day.
♥ Keep your eyes open for my bonus post this Valentine's Day!! ♥
---
Which book villain do you wish you were friends with?
What celebrity would you want to be friends with?
If you could only read one author, who would it be?