Hey everyone!!!
Today I have a very exciting post which is long overdue (I put the pro in procrasti… I'm sure you can finish that sentence for me) but I'm doing it now. It is…. (let's pretend you didn't see the title for a second)…. THE SUNSHINE BLOGGER AWARD!!
I've been very kindly nominated FIVE times* which blows my mind and I'm so, so thankful. It means a lot. I'm sorry I'm late at getting to them but here they are…..
*I have decided to split them into two posts.
First thing first, the rules….
Thank the blogger who nominated you in a blog post and link back to their blog.
Answer the 11 questions the blogger asked you.
Nominate 11 new blogs to receive the award and write them 11 new questions.
List the rules and display the sunshine blogger award logo in your post/or on your blog
EL'S QUESTIONS
Firstly, I got nominated by El @ Elated Books so thank you so much!! You should definitely check out her awesome blog and admire the beautiful, colourful design.
WHAT'S ONE PLACE YOU'D LIKE TO GO IN YOUR COUNTRY?
Right now probably the Scottish Valleys so I can visit some Lochs!! I think Scotland can be really beautiful and I would love to explore the countryside.

IF A FIRE STARTED RIGHT NOW WHAT'S ONE THING THAT YOU'D SAVE IN THE ROOM THAT YOU'RE IN?
Um… probably my notebook. I only have one copy of a lot of my notes so I want to save them as even if they are rubbish, they are irreplaceable. But my main priority would be my dog and my life.

WHAT'S A WISH THAT YOU'VE HAD FOREVER?
To have my own home and decorate it exactly how I want it. When I was younger I used to imagine my 'dream home' and now I am older I still imagine my 'dream home' and have a pinterest board for it. It definitely has a bookshelf wall!!

WHO'S ONE PERSON YOU WISH YOU KNEW IN REAL LIFE?
Um… I don't know I'm pretty anti-social. I'm joking. People are great.
Maybe Lin-Manuel Miranda so I can ask him what musicals he is thinking about and what it was like on the Brooklyn Nine Nine too. Plus it is Lin-Manuel Miranda, who doesn't want to know him?!?

IF ALL YOUR BASIC NEEDS WERE PAID FOR AND YOU WERE ONLY ALLOWED TO SPEND MONEY ON ONE MORE THING FOR THE REST OF YOUR LIFE, WHAT WOULD IT BE? (BOOKS, NECKLACES, ETC.)
This would be super hard but I think books because there are so many that you could never get bored and I love the community so I could still be involved with them too. And I obviously love them and they mean a lot to me.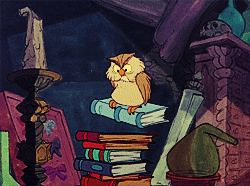 WHAT'S ONE THING YOU WISH YOU PAID MORE ATTENTION TO IN YOUR LIFE?
Wow this is deep!! I kind of what to say everything so I could notice the little details but that isn't the most interesting answer so…
I wish I paid more attention to my family. I probably took a lot of things for granted growing up so it would be nice to notice every little thing and appreciate everything a little more.

IF YOU COULD GET A(NOTHER) PET, WHAT WOULD IT BE?
I would get two guinea-pigs because guinea-pigs are adorable. Their ears bounce when they run, they squeak and they love food.

NOW WHAT WOULD YOU NAME THEM?
I would name them Bilbo and Frodo. Then I can get them a hobbit hole door for their cage!!

WHAT'S A BOOK YOU WISH YOU'D WRITTEN?
Six of Crows duology by Leigh Bardugo because the group dynamics are AH-MA-ZING!! And I would have loved writing them. I also think the characters are rich and each represents something in our society and I adore it when you get reality in fantasy books. And it has a lovely fan-base which I imagine is a lovely feeling as an author. THE FAN ART! FAN ART IS ONE OF MY FAVOURITE THINGS EVER!!

WHAT'S ONE OF YOUR HOBBIES THAT PEOPLE MIGHT NOT KNOW ABOUT?
I like to draw. I don't have the most interesting hobbies, my life is just books.

HOW'S YOUR DAY? 🙂
It was good thank you.
ALLY'S QUESTIONS
Thank you so much to Ally @ Ally Writes Things for the nomination. Please follow her for great, regular bookish content.

IF YOU COULD CO-AUTHOR A BOOK WITH ANYONE, WHO WOULD IT BE AND WHY?
*whispers them all* Maybe Patrick Ness because I love his writing and he has such unique ideas that I think it would be so fun and challenging to write with him.
Or Benjamin Alire Saénz because I love his writing SO much!! Teach me the skills please.
And well….. all of them!!

IF YOU COULD READ A BOOK FOR THE FIRST TIME AGAIN, WHICH BOOK WOULD IT BE?
I wish I could experience the Harry Potter books for the first time without knowing the books or the movies!! It would be an amazing experience and I want to experience Hogwarts for the first time with Harry.

ARE THERE ANY BOOKS YOU WISH YOU DIDN'T READ?
I wish I didn't dedicate time to 4 books in the 'I am Number Four' series!!

WHAT'S YOUR DREAM JOB?
Well I hate to be the classic book lover who dreams of being an author BUT… I dream of being an author.
But other than that I don't know what to dream of. *it is such a struggle at the moment*

WHAT WAS YOUR FAVOURITE BOOK YOU HAD TO READ FOR SCHOOL?
I didn't read many books for school so maybe Animal Farm by George Orwell because it is a giant metaphor for society and kind of weird.

WHY DID YOU START YOUR BLOG?
Honestly I had something to say and I never managed to say them so why not put them on the internet. It has certainly evolved pass my initial idea but it still remains a place to talk about things I love.

WHAT'S BEEN YOUR FAVOURITE BOOK OF 2019 SO FAR?
Well 2019 is now over which shows how late I am but I had many great books in 2019 and you can see them all in this post but I loved Aristotle and Dante Discover the Secrets of the Universe by Benjamin Alire Sáenz because the writing was amazing and I loved all the characters. The same with Radio Silence by Alice Oseman.

WHO WAS YOUR FAVOURITE CHILDHOOD AUTHOR?
I loved Anna Wilson because she wrote about animals and her writing voice was really engaging especially when you are younger because it was so fun.

WHAT'S YOUR PHONE BACKGROUND?
It is a picture of the night sky. It is starry and deep blue!! It appeals to my Ravenclaw side.

IF YOU COULD MEET ANY FICTIONAL CHARACTER, WHO WOULD IT BE?
TOOTHLESS!!! AKA THE MOST ADORABLE DRAGON. I LOVE HIM.

WHAT FICTIONAL CHARACTER DO YOU ASPIRE TO BE LIKE, AND WHY?
Luna Lovegood because she is honest, kind, clever, creative, a loyal friend and fully okay with who she is and I love all those qualities so DEFINITELY LUNA!!!
SOPHIE'S QUESTIONS
Next up is Sophie @ Sophie's Corner who nominated me for this award which was so sweet and I'm so thankful. I love Sophie's blog so please check it out and follow her!!
WHAT ARE YOUR FAVOURITE BOOKS THIS YEAR?
Well we are only a month into this year but I loved 'Last Night I Sang to The Monster' by Benjamin Alire Sáenz. It was a very character driven story about rehabilitation but I loved the emotions and the overall message.
(please check for trigger warnings, you can always ask me)

IF YOU COULD READ ONE GENRE OF BOOKS FOR YOUR ENTIRE LIFE, WHAT WOULD YOU READ?
Fantasy books!!! Because well I did a whole post on it here but basically I love the escapism it can provide and the cast of characters!! The excitement I feel for fantasy books is incomparable. There is something very magical about them.

IF YOU COULD CHOOSE ONE BOOKISH CREATURE TO KEEP FOR A PET, WHO WOULD YOU CHOOSE?
A DRAGON!! And by that I mean Toothless. You can fly so free transportation to anywhere. Plus he is adorable and powerful!! So it's an easy choice really!! I love TOOTHLESS (I think I've mentioned that before).

WHAT IS ONE BOOK ON YOUR BOOKSHELF THAT YOU WOULD TEAR TO SHREDS?
I don't have many books that I dislike really strongly but the 'I am Number Four' series was one I really didn't enjoy so maybe I would tear some of those books up… maybe.

IF YOU ARE STRANDED ON AN ISLAND AND CAN ONLY HAVE ONE BOOK TO READ FOR ENTERTAINMENT, WHICH BOOK WOULD YOU CHOOSE?
One book!! NooOOo… how could I choose!! Maybe The Name of the Wind by Patrick Rothfuss which I haven't read yet but it is big book so logically it will keep me busier and I have a lot of faith that I will love it. Plus there is an illustration edition so I can have pretty pictures too.

WHAT IS ONE MEMORABLE (SPOILER-FREE) SCENE FROM A NOVEL YOU'VE RECENTLY READ?
Ninth House had some really cool magic. I remember the butterflies who took away the tattoos and that scene was pretty memorable for me.

DO YOU LIKE HAPPY ENDINGS, SAD ENDINGS OR BITTERSWEET ENDINGS?
Well I did a whole post on this here but I think I can like all of them if they match the theme of the story and are well written. But I probably have a soft spot for happy endings as long as you acknowledge the darkness as well.

WHICH BOOK HAS YOUR FAVOURITE ENDING?
I thought Aristotle and Dante Discover the Secrets of the Universe was an amazing ending because it was so wholesome and I can still remember the last line months later. So it is certainly one of my favourites.

WHAT DO YOU LIKE TO DO BESIDES READING?
Writing!! Watching TV!! Drawing!! Travel!! Be sarcastic!!

DO YOU HAVE A FAVOURITE PLACE TO WRITE YOUR BLOG POSTS?
Um… probably the sofa. I have the habit of writing with the TV on (not going to lie, it is a bad habit) and honestly it is the most comfortable place to write.

DO YOU HAVE A WORD THAT GETS ON YOUR NERVES?
Chit-chat. I hate that word so much for some reason.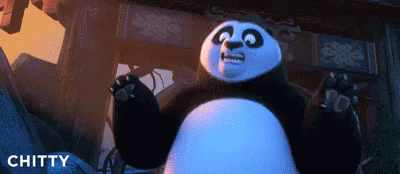 Also Chick-Flicks (similar sound so maybe I don't like the sound). Also it is sexist and I think there is a better name for it like romantic comedies.
Questions and Nominations:
I will nominate the people in my part 2 of this post coming later this week.
Thank you again to everyone who nominated me. It means a lot and sorry it took me so long to do them.
---
What would you name a guinea pig? Who would you co-author with and what would you write about?
Is there a word which gets on your nerves?