DISCLAIMER: Captain Holt is not actually featured in this post himself. Shocking, I know?
---
Hey everyone!!
Today I have a discussion which I have wanted to write for a while. It is all about statistics.
Firstly, I would like to thank these bloggers and their posts (which you need to immediately check out) for the inspiration to do this post:
(This post had some issues being uploaded so if you got lots of pingbacks then I'm SO sorry)
STATISTICS
noun
(1) the practice or science of collecting and analysing numerical data in large quantities, especially for the purpose of inferring proportions in a whole from those in a representative sample.
source: google
so NUMBERS…. basically and I love numbers as maths was actually my favourite subject at school. *book nerds gasp all over the world*
But blogging statistics aren't about equations or angles but tallying followers, views and comments.
This is very helpful information as it gives you an indication of what posts are popular, where people are coming from and the progress of your blog in numeric value.
MY STATISTICAL OVERVIEW OF 2019
So 2019 started with me coming back from a cave of underproductiveness a 6 month hiatus and even before that I wasn't very active so it was very much a new start for me and in turn my statistics increase by 1,633% this year.
WARNING: Graph Attack Impending.
---
---
How to Increase your Statistics?*
*nowhere near an expert, I am just making guessing look fancy. Is it working?
POSTING:
The more you post, the better views you get naturally. And if you post consistently it will make a big difference. It can be hard and allow yourself to have breaks (please don't be hard on yourself) but this is key.
BLOG HOPPING:
This is my favourite way to meet new bloggers and interact. I also find it the most productive in terms of statistics as often it encourages people to check out your blog and build a genuine bond. Plus through finding other blogs on WordPress and subscribing, it gets your blog know and subscribed too which is where I've gotten most my views.
Another way I've gotten a lot of views is through comment on other blogs as well, it gets your name out there and other bloggers can find you through mutual friends. So blog hopping makes a big difference. If you want to increase numbers always try to find new blogs (make a target of finding 5 new blogs a month if you aim is growth) as well as talking to old friends.
BLOG PINGBACKS:
This is where you link to someone else's post so this can get people to read certain posts if they are mentioned. I mean it isn't something you do for views but I think it shows that interacting in the community helps you to reach higher views/numbers.
TYPE OF POSTS:
Obviously we all know by now that book reviews are the least popular posts (sad face) so if I post a review I will get less views whereas if I post a discussion I get a lot more people visiting and commenting I find. This isn't necessarily a guaranteed formula though. But it does show that the content you are putting out will affect your statistics.
TWITTER:
I'm not the biggest twitter user and I certainly use it less nowadays but I've always had it with my blog and it can certainly be a good place to share posts as you can reach other people or remind people that you posted something. Again I don't use it in the most productive way but as you can see I've had some clicks over the year.
Twitter does have groups which you can join and blog share threads (e.g teacup share?) which do increase views but it has more of 'I'll scratch your back, if you scratch mine' feel so it has pros and cons.
PINTEREST:
You have to make separate graphics for pinterest and I rarely do it. I have been improving lately but I think you can gain views from it if you dedicate time to it. It will mostly be views and not engaging viewers but it is a different way to reach new people. You can join group boards to help your pins have a farther reach.
INSTAGRAM:
I like to post pictures for myself and I rarely promote my blog on Instagram so I don't get too many clicks but I thought I would mention it as the bookstagram community is large and I think you could reach lots of people if you desired it.
TITLES:
Titles of blog do have an impact, it is like the shop window to your post so I think they are really important. My advice is to NOT do click-bait but make the truth exciting or put some personality in them.
One example is Book Blogging Firsts Tag | Explaining The Hidden Reason Behind My Blog Name (yes I'm being dramatic here) and Gushing About The Support which got more views than I expected which I think was down to be putting 'the hidden reason behind my blog name'. This is great for tags and awards because you can make the title different as everyone has seen 'the sunshine blogger award' title before, for example.
Other tips are to put key information/words in the title and phrase it like a question. Potential readers will be more drawn to these titles. 
SEARCH ENGINES:
I don't know anything about this honestly but if you research SEO (I really hope I got the right initials there) you can learn ways to boost your online presence and reach more people. But I remain clueless (and happily so tbh)
BLOG LOOK:
This will affect your statistics and I did a post here with tips to improve blog design. As design and layout will make people stay and want to come back, it makes a BIG different. The key things are to make it easy to read, reflect your blog and to be pretty.

MY MOST POPULAR POSTS (IN TERMS OF STATS)
It is a great feeling when statistics increase as you feel like you're growing. Plus when you have a good statistic days it can feel like amazing and like all the work has been worth it in a way (but more on that later). I mean the feeling can be captured in this one gif….
Top 3 posts of the YEAR: (and why I think they did so well)
Number One: Introducing Myself as a Writer: The Writer's Tag
I think this was popular as it was different to my usual posts and it appealed to a whole new audience

(the writing community)

which doesn't always help but in this case it did. Plus some other people did this tag and link back to me which helped.
Number Two: My Thoughts on Star Ratings
This was one of my post popular discussions ever. I think it was a topic that lots were interested in and kindly quite a few people shared it on twitter or on wrap ups which helped bring in more views. (thank you)
Number Three: Amazing Book Blogs You Should be Following
I linked to a lot of people so it encourages people to read it. Plus I think people like finding new blogs but don't always know where to find them so maybe that helped too.
So we all cheer with passionate appreciation of statistics.
Not quite.
Much like my attempts at eyeliner, statistics aren't perfect. They aren't the measure of a successful blog or the most important thing with blogging *whoop there it is*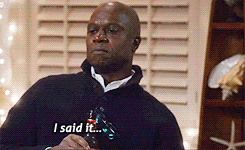 THE DARK SIDE OF STATISTICS
OoOhHH… how omnious
Compulsively checking statistics aka obsession
Expectation:
Reality:
Checks statistics
Leave
1 minute passes
Checks statistics again
Nothing has changed.
Feel blue
I don't mean to compulsively check but there is some part of me that is curious, that wants to see the numbers and how dare I say it how popular I am. Then once you start looking it is like a little light turns on telling you to constantly check because it might be different now, you may have reached your new goal. You keep going and going until you ask yourself….
BUT this isn't good. The obsession with statistics is dangerous and never leaves you satisfied because with numbers there is always more. It is one of those situations where you're more in love with where you could be instead of where you are meaning you forget to be happy for your current achievement because it could be BETTER.
This is not an outlook I like. Sometimes I look at my statistics and wish they were higher but I don't realise that months ago I probably would have loved to have been where I am.
To me this all seems like a formula for unhappiness.
Besides if you check constantly it is going be like 1 view plus 1 view which seems small but if I check at say the end of the week it is going to seem like a lot more. It's true gradual change can go unnoticed so it is actually better to not compulsively look. So I try to resist and honestly feel much happier because of it.
Feeling like posts aren't loved aka self-depletion
You know when you tirelessly work on something day and night, thinking of nothing else but achieving this one image. You slave away on the words to build something no else has ever seen. You take painstaking detail to create a graphic. Then you pour through the words to catch any mistake. And you FINALLY get to post it and it fades into the past with no one noticing.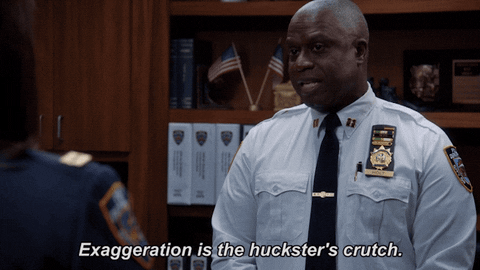 *tumbleweed*
*cricket sounds*
Okay so that not exactly how it goes because (1) I have amazing blogger friends and (2) I was clearly exaggerating. But my point stands that sometimes you can feel like you posts are slightly unloved when you look at comments, likes or views. It isn't a great feeling at all.

Comparison aka everyone is Queen and I am trash
The comparison game is brutal. It means you look at everyone else and see how much better they are doing than you so you fall into a ball of self-pity. I mentioned this before but when you look at other bloggers who might have more likes or comments or followers than you. It can make you feel like 'what's the point?', 'I'm not good enough' and you spiral until you look at the 'close site' button. It turns out….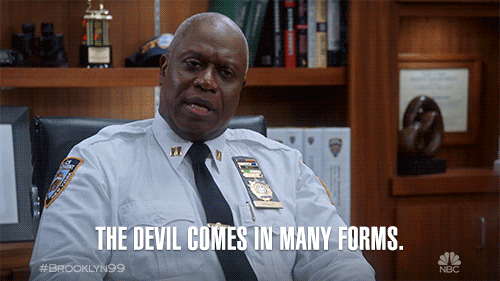 and one of those forms can be your very own thoughts.
BUT someone's success is completely different to yours because you are different. Congratulate them on their success whilst congratulations yourself on your own success.
Success is very relative and it certainly doesn't take a 'one size fits all approach' so I know it is hard, believe me, but what someone else is doing shouldn't take away from what you are doing.

OVERALL
So we are at the end of the post, nearly... don't leave me yet. And you might be thinking 'wow look at her screaming about the problems of social media and numbers, when this is something she chooses to do. You can't complain about things you want to do. They are CLEARLY mutually exclusive.' Basically….
Well I have a phrase I could use here which rhymes with 'Olay Doomer' but I'm going to resist.
Yes I do choose to do this and I really enjoy this but that doesn't mean a sudden disappearance of problems.
Anyway I've covered that statistics are useful and I like seeing them for growth and honestly I'm very interested in seeing how many people have witnessed my blog (I'M SORRY) and how many countries I have reached. It is cool. Plus when you have a good statistics day or hit a new goal, it feels sooooooooo nice.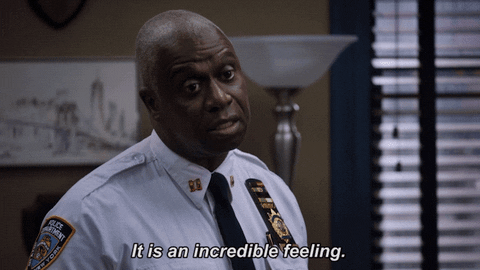 BUT I cannot emphasise this point enough, 'statistics' are not everything and they certainly aren't a measure of success.
I had an epiphany during last year where I realised I didn't really want lots and lots of numbers and views. I thought that was the GOAL, you know the big thing to reach for and while I do like the steady increase and hitting new milestones. I've learnt that building genuine connections and friendships mean so much more. I love getting to talk about my favourite books and topics then hearing what you all have to say as well. I am amazed by the love you give me and it means so much. I think I learnt that one kind, thoughtful comment has a much longer and lasting impact than any good numbers day. So thank you to so many of you. You have completely made my whole blogging experience. Plus sometimes you have to have worth in yourself, instead of what the statistics tell you.
What do you think about statistics? Do you think there is a good and bad side to them?
Why do you think people don't talk about them often?