Hey everyone!!
This is a weird post with lots of random things but I wanted to talk about blogmas, my recent reads and TOOTHLESS so I put it altogether in this post. It is like a wrap-up that is focused on specific things I wanted to talk about!! ENJOY!!
BLOGMAS REVIEW
So I participated in blogmas this month, which meant I posted for 24 consecutive days for the countdown to Christmas!! So I just wanted to share my experience about what it was like really.
What was it like?
Well the Christmas festivities were like every year: money spent, calories devoured and presents wrapped.
December felt like a month of trying to fit it all in because I wanted to complete my new reading goal of 60 books (3 more books), to write 19,000 words for my WIP and do blogmas which may not seemed like loads but it felt like a lot to me.
Blogmas went really well but I think that was mostly due to the fact that I started writing them in August so it was spaced out so I didn't feel pressure to write 24 posts in a short space of time. Even though I was very lazy on the editing so I could have done better there (I apologise if there was a load of mistakes, I don't have the heart to look back at them now).
It was a lot as the replying to comments and blog hopping was more extreme as I'm not used to this amount but sometimes I got into the hang of it and kept it up daily, other times I did not keep with it so I'm sorry if I was late. I did really enjoy and love talking to everyone so that was wonderful.
Thank you so much for all your support, it means a lot and I can't express how sweet all your love was. Every like or comment meant a lot to me and you all taking the time to read my posts is so amazing. THANK YOU. I am very grateful and I wish I had something more to express my gratitude.
Favourite posts: 
Would I do it again?
Probably not because it was a lot and doing it every year would be too much for me personally. I would only want to do it when I'm excited about all the content. But never say never so maybe at one point in the future but it would depend on a lot of things.
I'm really glad I've done it at least one. It was so fun and rewarding. I'm very happy I got to experience it and posting every day was really nice actually. I will be slightly relieved to go back to a slower schedule though. Honestly it was all because of you guys that made it so special so again THANK YOU.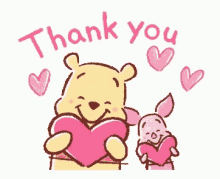 RECENT READS
Ninth House by Leigh Bardugo/⭐⭐⭐⭐.25
I know there are a lot of mixed reviews for this but I actually really enjoyed this. The magic societies mixed with university were so interesting. Plus I loved the characters. It was a bit of a mystery as the main character was trying to solve a murder but other things were happening too. It was a really enticing read and I enjoyed reading it a lot. Please beware of the trigger warnings though. (feel free to ask me)

The Night Circus by Erin Morgenstern/🎧/⭐⭐⭐
I loved the magic in this SO much. I would pay good money to go to this circus. It was amazing and extraordinary. Erin Morgenstern's imagination is beautiful and her writing is so luxurious and whimsical. However I didn't connect to the characters so I wasn't invested in what happened to them greatly. Plus I expected something different from the plot, so whilst I appreciated it I was disappointed with it.

Black Leopard Red Wolf by Marlon James/🎧
DNF @ 10%
I rarely DNF books but I was not feeling this book at all. Not much was happening and I didn't like the writing all that much. I was not enjoying it so I don't think this was for me.

Daisy Jones and The Six by Taylor Jenkins Reid/⭐⭐⭐
I really enjoyed my experience following these characters and the band. Plus I loved the morally grey characters, conflicting opinions and unique format. But I can see why people wouldn't love it and I don't think the plot was that unique. I am very excited about the upcoming TV as I think it will suit that format even more to be honest.
The Starless Sea by Erin Morgenstern/🎧/⭐⭐⭐⭐.5

I am so glad I picked this up as it was wonderful. It is so unique and I can safely say I've never read anything like this. The magic and imagination of Erin Morgernstern knows no bounds, it is extraordinary and you can sink right into it. I would say this book has a Ravenclaw feel, if that makes sense, it is full of a love for stories and it is so cleverly put together to create stories within stories. It also makes you think about a really deep question about reality which I loved. It was beautiful and I just loved it. I can't describe why to be honest. (Wish me luck writing a review. I have no idea what I am going to put)
RECENTLY WATCHED
Le Mans '66
I loved watching this actually. It is based on a real life story which makes it even more interesting to me.
It does focus on cars and racing as you can probably guess and while I do find watching racing to be quite boring, I thought this was so good. So it is worth giving it a chance.
It is a heart-warming story with interesting people going on this challenging journey and naturally there are bumps in the road but it is about how they get through it. 100% recommend!!

How to Train Your Dragon 1, 2 & 3
I was in the mood to rewatch some of my favourite things so I watched these movies and it just reminded me how much I love them!! The story, the characters and TOOTHLESS!! Just yes! I really enjoyed rewatching them and want to do it again immediately.

F.R.I.E.N.D.S
Speaking of re-watching my favourite things, I put friends on at times and I really love this show. I know it off by heart (seriously) so I think it is great to put on in the background. This show is such a comfort for me which is what I wanted.
AGAIN

THANK YOU

FOR ALL THE SUPPORT OF BLOGMAS TO EACH AND EVERY ONE OF YOU. IT MEANT THE WORLD.
---
What are your favourite adult books to read? Have you read The Starless Sea? Have you watched Le Mans 66? How are you celebrating the New Year?