Hey everyone!!
Happy blogmas and welcome to day 22!!! *3 MORE DAYS TO GO!! AHHH!!*
Today I thought I would share some life changing advice tips on how you can improve your life. I am no expert on the topic and it is definitely a personal thing but these are just some things that I think has had positive impacts on my life and I do think you can make positive changes all the time.
BUT the first thing to remember is that there isn't a right way to live except finding out what makes you happy and getting what you want from life. It's your choice but this is just a few things that made my life better so it could help you….
ONE: READ
I am going to be completely biased here but reading has massively improved my life from providing an escape, to giving me inspiration and bringing me joy. I am a big advocate that reading is magic and everyone should do it. I genuinely think so many people can benefit from dedicating time (no matter how little) to reading. It is good to take a break by curling up with a good book and having your worries taken away. It makes me happy and I really think it does improve my life
TWO: LOOK FOR THE POSITIVE

The 'Choose Happiness' life motto. Sometimes it works, sometimes it doesn't. It truly depends on the person but everyone should remember that it's okay and necessary to feel how you feel. You can't force yourself to feel another emotion and you are completely justified to feel how you feel. Nobody should tell you otherwise. But sometimes I think it is beneficial to look for the positive in life, if I am having a bad day I like to think about one good thing. If I am upset about a situation I like to think about another part of my life that I am happy with for a little while. If I am dreading something I like to plan something exciting for afterwards so I can look forward to something. You can't plan life and you certainly can't change how you feel but I think you get these opportunities to find the positive and make life a bit more joyful and I advise you to hold onto these opportunities and improve your life. But remember it's not about only choosing happiness, it's about choosing what best for you and your current mood.
THREE: GOOD DEEDS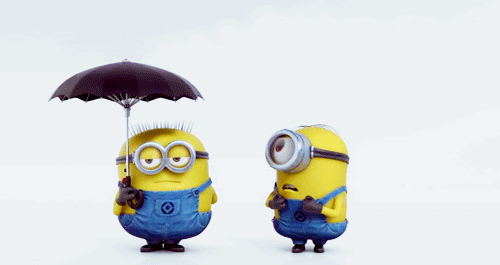 Sometimes in my selfish desires I forget what the ability to help other people can do. It is a very rewarding thing to do, not to boil it down to something that doesn't do it justice but it truly is a win-win situation. You get to help someone and make yourself happier at the same time. You can build a connection, bring a smile to someone's face, and feel good. It truly it a uplifting thing to do regardless of what else it going on around you so to improve your life I truly think you should prioritise helping other people. You can help anyone, whether it is someone you know or a stranger, and in doing so you help yourself.
FOUR: TRYING NEW THINGS
I love comfort and being in my own little bubble of things I am used to and know. In fact I love routine BUT sometimes it can feel a little like you are stuck and that life is very repetitive. Unfortunately I can be quick to cut off new experiences for fear of something new or I am just too comfortable. BUT saying yes to new things is exciting, engaging and really rewarding. This year I have tried to be more open to new opportunities and to take advantage of what life has to offer and it has been great. Whether it has been a new blogger opportunity, new activity, new place, new people, new genre of book or new art style. It doesn't always have to be a 'big' thing, it just has to be different. I can find something new that I love and we all need more things that we can love. There is something about trying something new that makes life more exciting and stops me from feeling stuck.
But that being said you don't have to feel bad for saying no to things, you have to find a balance so you don't push yourself too far. It is about finding things that make you happy and experiencing new things but not at the cost of your mental health, you know yourself best. But I have found it really rewarding to step out of my comfort zone a bit and try different things.
FIVE: ACTIVELY WORKING TOWARDS GOALS
I had a dream and well… it is still a dream. It can be scarily easily to put dreams and goals on hold. You are the only one you have to hold yourself accountable to so it can be easy to let in slide and just do something else. And let's not forget how busy life can get, you can have the best intentions to do something and still the days past and 'I'll do it tomorrow' becomes your catchphrase. But this will not do I am afraid. Dreams deserve to be chased. You do need to push yourself (kindly) to achieve goals and dreams because no one is going to do if for you. I totally believe that you can so work towards it as best you can because if you don't, you'll regret it. Make too many lists, hold yourself accountable, don't be afraid of failure and chase those dreams. It will be hard but it will be worth it.
SIX: SELF CARE/TREAT YOURSELF
Treat yourself. Please hear me when I say this, TREAT YOURSELF. You should always be able to rely on yourself to look after yourself. The world might not always be so kind so you have to remember to put yourself first because you deserve it. Don't be too hard on yourself, have a nice bath, do a luxurious skincare routine, stare at the sky for hours, eat your favourite food, binge watch your favourite show, have a nice walk. Look after yourself. I have been putting time aside for skin care and I definitely think it has made me happier. It is nice and necessary to dedicate time to yourself and you should all do it.

This is the outlook I want to have when someone asks me what gets me out of bed in the morning.. (that's the dream)
---
What advice do you have on how to improve your year? How often do you do self-care?
Tell me something that has improved this past year for you.