Hey everyone!!
Happy blogmas and welcome to day 21!!
Today I am looking to the future, in fear, to think about all the books I am hoping to read in 2020. Well those high priority on my list, I don't really plan my TBR but I NEED to get to these books, my life depends on it (well it doesn't but I am all for being overly dramatic)!! Today I have restricted this list to 10 books, otherwise it would be 1000 books long and ain't nobody got time for that. (literally I have no time for that)
1. A Darker Shade Of Magic by V. E. Schwab
I have heard a lot about this fantasy series and to be honest I don't know that much about but I am blindly following the hype. BUT I want to read this series because I want to read more adult fantasy and V E Schwab. Plus the magic system sounds cool and the characters sound amazing. I think it includes a magical cloak which I already want so I'm excited about that.
---
2. Anger Is A Gift by Mark Oshiro
A story about a boy whose father was murdered by a police officer and it talks about the racism he constantly faces and how his father's death was treated. It touches on fear and hate in this emotional story. It sounds like an amazing, heartfelt story. I didn't need to know much about this to know I wanted to read this. 
---
3. Charmcaster by Sebastien De Castell
I've read the first two and this the third one in this series which follows Kellen who lives in a society where they all have magic but Kellen turns out to not have magic so he tries to use his wit to pass the trials and it develops from there. I think the series had a great character voice and I'm optimistic to see where this series will go.
---
4. Wildcard by Marie Lu
This is the sequel to Warcross, which is a book about a virtual reality gaming competition. In the first book we saw the Emika Chen is a virtual bounty hunter but she ends up getting wrap up in the worldwide competition to work for the game creator, Hideo Tanaka to spy and uncover a problem. It is a fast paced book with an imaginative world. I'm excited for the sequel but also sceptical as I've heard a few were disappointed but I'm intrigued by the themes it is going to cover.
---
5. A Reaper At The Gates by Sabaa Tahir
This is the third book in a fantasy series that I have really enjoyed so far. It is about Laia who is a slave and ends up being a spy in a military academy where Elias is one of the finest solider but he doesn't want to be there. Their lives intertwine and they both have to make choices which will affect everything. This is a really good fantasy series and I think both the plot and characters are really strong so I am excited to see where this series goes. Plus I'm hoping to see more Helene because she is my favourite.
---
6. The Female of The Species by Mandy McGinnis
In my post from ages ago about Feminist Books I Want To Read I mentioned this book and still haven't read it because I have so many books I want to get to and this one is always so expensive. But I do want to read it as I have heard lots of good things and I know it talks about dark topics as it examines rape culture. I think it will be interesting story and we follow 3 different viewpoints I believe so I'm curious to experience them all.
---
7. Running With Lions by Julian Winters
I want to read both of Julian Winters books but I thought I would start with his debut book which follows a football/soccer team in a coming-of-age book following Sebastian, one of the players but a new recruit to the team is his ex-best friend. Sebastian tries to regain his trust for the team sake's but it could bloom into something more than friendship. I really like books with a team/group as the focus so I'm excited for that and to experience all the relationship drama. (Is there drama? I don't know. I hope so)
---
8. Illuminae by Amie Kaufman and Jay Kristoff
I've seen a lot of talk about this and I'm intrigued to experience the story. It is a sci-fi story told in the format of documents (emails, schematics, reports, interviews etc.). I think the way the story is told intrigues me as it is hard to imagine how it will transfer to the readers just through documents but after hearing a lot of people love it, I can't wait.
---
9. The Scorpio Races by Maggie Stiefvater
I really enjoyed The Raven Cycle by Maggie Steifvater and I wanted to try out another of her books and this one really appealed to me. Plus it rare to have a standalone fantasy/magical book so that's a bonus. It is a competition about horse races where riders can ride or die. I don't know much else about this book but I am excited to read it.
---
10. Not Your Sidekick by C.B. Lee
I love superheroes book and I have been wanted to read more so I heard about this book and now I have to read it. This is a place where superpowers are common but not for Jessica Tran but when she looks for something to do to put on her college application, she finds an internship but it turns out to for the super-villain and there the plot starts. It sounds really good and can't wait to read it.
On Goodreads (feel free to add me as a friend) I have even more books I really want to get to so yeah so many books not enough time*.
*I'm not stressed about it, it's fine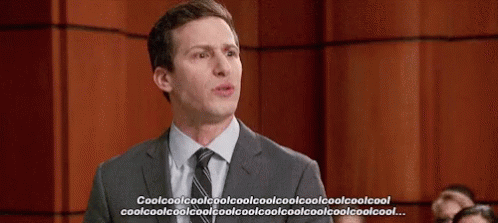 Now watch me read none of these books next year. YAY!!
What books do you want to read next year? Have you read any of these books on my list? Did you like them?
Do you plan out your TBR?