Hey everyone!!
I have had the 'writing' category on my blog since January and I am yet to do a post about writing which honestly describes how much writing I have been doing. But I want to talk about writing and get involved in the writing community and what is a better way to start than answering a few questions about myself as a writer.
This is like an introduction to the writer side of me, 'Hi, I'm a writer *waves*'
I'm sorry that this is different to what I normally post but I hope you still enjoy it.
This is called 'The Writer's Tag: 20 questions' but I couldn't find who originally created it– the link I clicked to the creator didn't go anywhere so if you know, please let me know and I can credit them.  I found the questions on Inkblots and Icebergs if you want to check out this fun post, you absolutely should.
And on to the questions…..
WHAT TYPE OF WRITING DO YOU DO?
Fictional stories in the form of books. Sometimes screenplays. (And obviously for my blog too)
---
WHAT GENRES AND/OR TOPICS DO YOU WRITE ABOUT?
Fantasy– I love creating a new world and using magic. I also like to talk about real issues that mirror our society. I would love to start a contemporary project as well covering some really personal topics.
---
HOW LONG HAVE YOU BEEN WRITING?
Umm… when I was really little (and I mean 3) I used to write in my notebook just lines of o's which is insane really. But I remember a creative writing projects at school in year 5 (aged 9) and year 10 (aged 15). But I started my own writing…. well I got an idea at 15 and I was like 'yes I will start that' then didn't start until I was 18. So only 2 years from when I 'really, really' started writing.
---
ARE YOU PUBLISHED?
Not yet. (Yay optimism)
---
WHAT WAS THE FIRST STORY YOU EVER WROTE?
I am going to go for the one from year 5 (mentioned above) as I remember it well– it was like Bandersnatch where you reach the end of the page and have to decide on a page to take and it will lead you down a story– if you die, you can start again and try another page. It was where you were stuck on an island and had to find treasure (it's a pirate's life) but obviously there are obstacles along the way and you die a lot. I remember in one of my deaths you ended up getting eaten by an ogre and I did a pop-up flap so you can see the character in the ogre stomach!! #goals
---
WHY DO YOU WRITE?
Well originally because my sister forced me too. But then I started doing it on my own and I really enjoyed it. I think I write to share something important and meaningful. I like writing as a way to get lost in something and a way to explore new, fun ideas. I can always enjoy writing even on the saddest of days.
---
HOW DO YOU FIND TIME TO WRITE?
Honestly… I don't. I really need to improve on time management. Any tips???
---
WHEN AND WHERE ARE THE BEST TIMES TO WRITE?
Again I have no idea. Maybe best place would be on a desk/table but a lot of the time I am on the floor (like now– I make stupid decisions). And the best time would be whenever… every moment possible– but I think I am more of a night writer.
---
FAVOURITE FOOD/DRINKS WHILE WRITING?
WATER. I love coffee so that on occasion that but mostly WATER— it is the best drink after all.
The best food would probably be chocolate, biscuits or fruit (like berries or nectarine)! You have got to get lots of energy for writing so eating a lot is my general rule!!

---
YOUR WRITING PLAYLIST?
The most random of things— I create playlists for each project to try and capture the mood of my writing. But I actually really like (this is going to sound so random) electric violin— it is instrumental most of the time so I won't get distracted by singing (this happens way too much) and I think it is really beautiful!!
---
WHAT DO FAMILY/FRIENDS/LOVED ONES THINK OF YOU WRITING?
They don't know except my sister and I am working with her on a project. She says she likes my ideas and you can tell I'm a reader.
---
PARTS OF WRITING YOU ENJOY THE MOST?
I think the fact that you can lose yourself and find yourself all in one act.
And writing banter— sometimes it's cheesy and hate it but other times I find myself hilarious but I always, always enjoy writing it!!
---
PARTS OF WRITING YOU FIND CHALLENGING?
The act of writing— I daydream about what I want to write A LOT with very little writing so I need to get better at sitting down and putting words on paper/screen/whatever.
Self-doubt— like most writers self-doubt is horrible and crippling. I can start the day really excited and then 10 minutes later it feels like the most obvious, flat story ever. It is hard to keep going when you feel like nothing good is coming out of it and you feel quite deflated.
Getting the balance between describing and dialogue. Sometimes I will just write the dialogue for scenes and then I struggle with how much description to do– should I write about his black hair 400 times or the environment, how much detail is too much??
*proceeds to name every part of writing*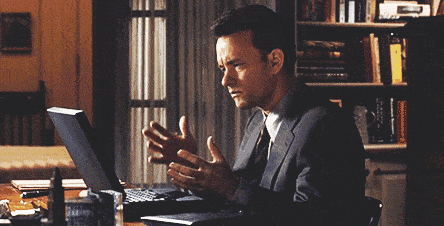 ---
WHAT DO YOU WRITE WITH AND ON?
My laptop on Microsoft Word. Or with pen and paper then I will transfer it onto my laptop at a later date.
---
HOW DO YOU OVERCOME WRITER'S BLOCK?
Magic. Chocolate. Crying. Feeling sorry for myself. Stroking my dog.
If those don't work I will force myself to write just one sentence. Then another. Then another. So I will have a paragraph and usually I will have gotten into a good pace. I might not use it but even if I don't it will have triggered an idea that I am excited to write and then I write 100,000 words (okay maybe not that much but you get my point).
---
HOW DO YOU MOTIVATE YOURSELF TO WRITE?
At the minute I don't. I decided it was okay to imagine achieving my goals instead of actually achieving my goals.
But when I want to motivate myself I make a Pinterest board on writing or my characters or the world and usually I get excited and want to write. I would also suggest talking about it whether on twitter or to people you know as that gets you excited. Also making goals— say you want to write 1,000 words this week and hold yourself accountable.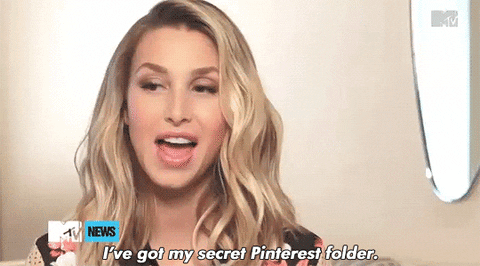 ---
AUTHORS WHO INSPIRE YOU AS A WRITER?
Markus Zusak, Benjamin Alire Sáenz, Leigh Bardugo, V E Schwab (on twitter– I have not read enough of her books yet)
---
BOOKS THAT INSPIRE YOU AS A WRITER?
Well the books of the authors above.
---
BEST ADVICE YOU'VE GOTTEN AS A WRITER?
"YOU CAN DO IT!!"
It is simple and not specific but sometimes you need to hear that 'you' all on your own are capable of what you want— just you. You are the one who can change it all. Stop waiting for someone else to do it for you or tell you to start. Tell yourself to start. RIGHT NOW (after this post of course)!!
---
WRITING GOALS THIS YEAR?
It was to finish my first draft but I decided to procrastinate put a lot of effort into the prep. My original idea has massively changed since the beginning of the year so I had to do a lot of groundwork but it is better for it. So my goal for this year is….. to write 40,000 words. I'm on 4,000 (ish) so a little while away yet but I think I can achieve it.

I am not going to tag anyone but if you fancy doing this, please do. And tell me so I can read your answers!!
Questions here if you want to do them

What type of writing do you do?
What genres and/or topics do you write about?
How long have you been writing?
Are you published?
What was the first story you ever wrote?
Why do you write?
How do you find time to write?
When and where are the best times to write?
Favourite food/drinks while writing?
Your writing playlist?
What do family/friends/loved ones think of you writing?
Parts of writing you enjoy the most?
Parts of writing you find challenging?
What do you write with and on?
How do you overcome writer's block?
How do you motivate yourself to write?
Authors who inspire you as a writer?
Books that inspire you as a writer?
Best advice you've gotten as a writer?
Writing goals this year?
Are you a writer? Why do you write? What do you find the hardest thing is?