Hey everyone!
I have been very, very kindly been nominated for 'The Liebster Award' by the lovely Crystal @ Paper Royalty. You should definitely check out her blog. It's about books and it is great! Thank you so much for the nomination, I really appreciate it!!
Anddd… I was nominated by the wonderful Sophie @ Sophie's Corner and I am going to answer these questions here as well. Thank you so much. I really appreciate the nomination and please check out Sophie's blog, it is full of amazing bookish content.
THE RULES

Thank the blogger who nominated you, provide a link to their blog and display the award.
Answer 11 questions they asked you.
Come up with your own 11 questions
And lastly, tag some bloggers!
Crystal's Questions
WHY IS YOUR FAVOURITE BOOK/SERIES, YOUR FAVOURITE?
CHARACTERS. C.H.A.R.A.C.T.E.R.S are a big thing for me. I love it when they're flawed and have an interesting past. I adore it when the characters are in a 'found family' so they all know each other and what pushes them etc. so you get to see different sides to the same characters. When I've fallen for these characters, I like them to go through horrible experiences really. I like the story to push on their flaws and put them in situations they don't feel like they can handle. I think it makes a great read. Sorry characters, I do love you though.
IF YOU COULD TRAVEL ANYWHERE IN THE WORLD, WHERE WOULD IT BE?
Iceland because of waterfalls (I will go chasing waterfalls!!!). It looks like an amazing country and I would love to go one day.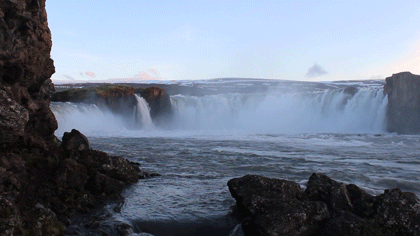 IF YOU COULD MEET TWO PEOPLE, ONE ALIVE AND ONE DECEASED, WHO WOULD THEY BE AND WHY?
Ok this is a really hard question. Alive would be Maggie Steifvater because I think it would be really interesting to talk to a published author and I really loved her writing and 'The Raven Cycle' so I would get to talk about that with her (she is probably fed up about talking about it but maybe if I bake cookies for her).
For deceased, it would be someone in my family bloodline from years ago, maybe Victorian era or Tudor era. To see what they were like and if they are similar to me at all (or anyone else in my family). I could get to know some of my heritage; What jobs did we do? Were we happy? Give me all the gossip. Plus, it would be an interesting and rare insight into history.
WHY DID YOU START BLOGGING?
I started blogging so I could have a creative outlet to write on because I felt like I had something to say. Blogging has definitely evolved for me since I started. I love being part of the community and talking about books with everyone.
WHAT ARE YOUR FAVOURITE SONGS AT THIS MOMENT?
'To Be Human' by Marina
'Soft To Be Strong' by Marina
'Standing Outside The Fire' by Garth Brooks
'Fire on Fire' by Sam Smith
Sophie's Questions
TEA OR COFFEE?
COFFEE (particularly iced, I am drinking one at the moment). I love coffee so much!!
DOGS OR CATS? (OR ANOTHER PET SPECIES?)
How can I choose?!?!? I love my dog soooo much!! But… when I am older I see myself having cats over dogs so cats, I guess!! (sorry Layla (my dog))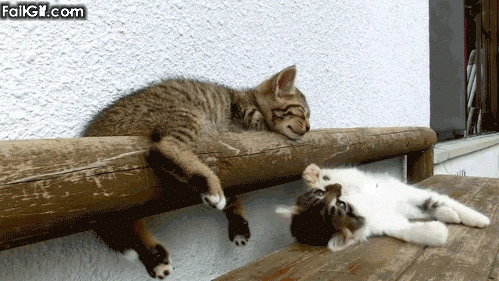 FAVOURITE PLACE YOU'VE TRAVELLED TO?
The Lake District, UK. And if you are thinking it is lots of walkers, sheep and coffee shops, you are on the right lines. It is that and more. It is beautiful and rainy and green and peaceful. I have a lot of good memories there. I used to go with my family every year for a while and it was really good family time so it means a lot to me. I basically had a scone every day there so big yay!!
FAVOURITE BOOK ABOUT A COUNTRY OTHER THAN THE ONE THAT YOU'VE LIVED IN?
Warcross by Marie Lu takes place in Japan for most of the book and I really enjoyed the setting. I like learning a bit more about the culture when we visit Hideo's family and how it was described. Plus, it is a good book. I wrote a review here if you want to see it.
FAVOURITE BOOK THAT TAKES PLACES IN A COUNTRY THAT YOU LIVE IN RIGHT NOW?
Harry Potter is based in the UK and it is a classic which I really enjoyed. I know it is not realistic UK all the time but it is still the UK. I recently went to Edinburgh where J K Rowling got some of her inspiration from and I loved all of it.
HAVE YOU TRAVELLED SOMEWHERE JUST BECAUSE YOU'VE READ ABOUT IT?
No, not really. I get most my inspiration to travel from Pinterest or people's recommendations but I haven't read that many travel books, most my books are fantasy so it can be hard to travel to those places, haha.
IF YOU HAVE ALL THE TIME AND MONEY IN THE WORLD AND YOU DON'T HAVE TO WORK ANOTHER DAY, WHAT WOULD YOU DO?
Travel!!
IF YOU FIND $100 ON THE GROUND AND COULDN'T FIND THE PERSON WHO LOST IT, WHAT WOULD YOU DO WITH THE MONEY?
I would look to see if anyone had tweeted that they've dropped $100 in the area. If there is a shop or something nearby I might hand it in there and ask them to return it if someone asks and they could put a notice in the window. If not I might leave it and hope they come back for it. I don't think I could take it away though, I would feel too guilty.
MOOD READER OR NON-MOOD READER?
I am tempted to say both because in my head I will plan what I am reading. I usually try to read the stuff I've had the longest first but if I am in the mood for a certain book I will reach for it. So, I plan it but I am very flexible within my plan to suit my mood if that makes sense.
IF YOU HAVE TO LOSE ONE SENSE OF YOUR CHOICE (SIGHT, SOUND, TOUCH, TASTE, SMELL), WHICH WOULD YOU LOSE?
I would pick smell as the sense I would lose because I think sight, sound, touch and taste are really important and the ones I use the most. Obviously I would miss the smell of coffee, books, perfume and candles but I think it is the better one to lose out of them all.
WHAT DO YOU LIKE TO DO AS A HOBBY (OTHER THAN READING AND BLOGGING)?
I write (or think about writing), I draw, I eat (a lot), I watch TV and I want to start doing something active regularly but I don't know what that will be yet but hopefully soon I will know.
My Questions…
What are some of your favourite quotes from books that you've read?
What is/was your most and least favourite subject at school?
What is your favourite way to spend the weekend?
Dragons or Elves?
You get to ask ONE fictional character a question, who is it and what would the question be?
What is your favourite film?
What is your favourite trope in a book?
What is your number 1 blogging tip?
You get to work with any author (dead or alive) on any project, who would the author be and what would the project be?
Which elemental power would you want (air, water, earth or fire)?
How do/would you organise your books on your shelves?
I nominate these lovely people who have wonderful blogs ( ❤ ❤ ) which you should absolutely check out…..
Please don't feel any pressure to do this, it is entirely optional. I just really like your blogs and if you want to answer these questions please do. If you've been nominated before I'm sorry and there is no rush to do this post obviously if you choose to do it. 🙂
Thank you very much again to Crystal and Sophie for the nominations and thank you for reading.
---
Where do you want to travel to? And what is your current favourite song? Are you a mood reader? What is your hobby?