*In presenter's dramatic voice* Good afternoon everyone and welcome to my movie series.
*Back to normal voice now* "Movie series? What's that?" you all wonder in suspense. It is a list of top 10 (ish) movies in a specific genre or random grouping which kind of makes sense. It may consist of me saying "damn, this is good" in 50 different ways but it should be good…. I hope.
I have watched many movies and I have always loved watching TV. It is something my family have always loved doing and they have passed that love on to me. So, thanks to 20 years of research I have some lists for you.
Today it is all about cartoon/animated, typically associated with children but adults love them too (sometimes even more than the children) and I most certainly do.
Emperor's New Groove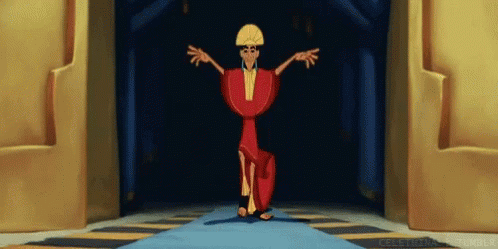 A fabulous Disney film about a selfish emperor who gets turned into a llama and the adventures follow from there. It is SO funny and all the characters are amazing. Also there is a wonderful character arc with Kuzco (what's his name??) and it is great to see the growth he goes through and it put friendship at the front of the film (YESSS). Seriously what makes this movie is the characters and the humour, it is the best and quite unique.
Tangled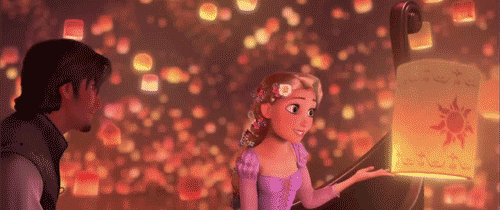 This film might be one of the best romantic relationships in my opinion. They are matched together extremely well; although there are different they still build a strong connection and accept each other for who they are. I also think it captured the toxic relationship between Rapunzel and Mother Gothel extremely well as it showed that Mother Gothel only ever cared about Rapunzel's hair and was very controlling of Rapunzel's actions, and the fact that Rapunzel was mistreated but still loved her. It is a great film with characters that I love (Flynn Rider is AH-MAZING) and a good sense of humour throughout whilst also having a meaningful story.
How To Train Your Dragon Trilogy
I LOVE TOOTHLESS SO MUCH, he makes my heart crumble in the best possible way. He is so cute. Seriously I love this dragon, (I get so disappointed when I remember I can't have a real Toothless in my life). But I really enjoy the movie/s as well. Hiccup and Toothless are the best and seeing them bond is the absolutely magical. It has a very well developed plot which puts the characters in interesting and emotional spots and has the message of bringing people together and that hate isn't necessary when you can love instead. A brilliant trilogy and it is fun to watch but also hits that deeper level!! The movies also have some extremely beautiful scenes, the animation is amazing!!
Mulan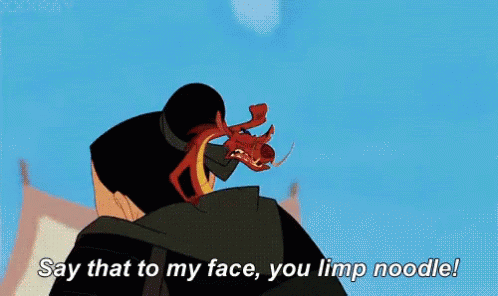 I want to say this is my favourite ever Disney movie but that is a very bold statement. I really like the Chinese background in the movie and I think Mulan is absolutely great. She has an innocence about her and a quirky awkwardness but is also very strong willed and brave. She is also very realistic in that she feels she can't fit in anywhere but throughout the film she learns to embrace who she is which is an inspiration to young kids (and adults).  Her character is admirable. Plus 'I'll make a man out of you' is one of the best Disney songs ever.
Hercules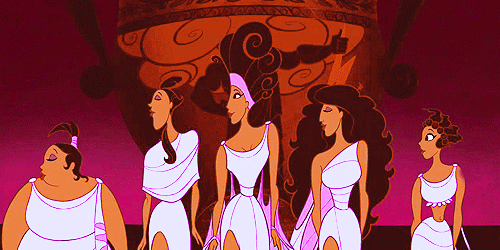 Following the famous son of Zeus as he finds a way to fit into the human world and tries to become a hero. And even more dangerous he begins to navigate a relationship. Hercules is a great hero who shows his vulnerable side and really is a good person. Meg is also a great character, she has that sassy edge and I love her. She is reluctant to love and plays an interesting part in the story which brings me to, Hades. He is such a fun villain and, arguably, one of the best Disney villains. I said what I said.
Ice Age 3: Dawn Of The Dinosaurs
This for me is the best movie is the 'Ice Age' franchise. It is great watching all the characters interact with each other. I think they have a great dynamic and each character added something to the plot by going through their own problems and life. The humour was really fun yet it still reached emotional levels whilst maintaining that light heartened tone. And Buck was a great addition to the team. It was fun, action-packed and about family. Everything I want from a cartoon.
Brave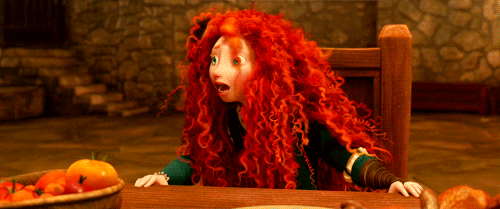 Scottish accent. YES. Rocky relationship with mother which they resolve by listening to each other. YES. A princess who doesn't want any man. YES. A princess with curly and crazy hair. YES. It captures Scotland, a defiant princess, handling royal relationships, magic and humour all really well. It is a GREAT movie. Also seeing the mum and brothers 'transformation' is extremely fun and you should all watch so you can see that scene.
The Croods
A family based adventure. It was nice to see the family take the centre of the story and it captures the love and agitation of one really well. Being based in the rock ages it showed how clueless humans can be and their ability to learn in equal measure. It was an inventive film showcasing a unique view on the world and whilst it is a film set in the past it is still relative to today. With many different animals and a colourful world it is visually beautiful and the light humour and plot makes it so everyone would love it.
Aladdin
A cartoon focusing on a street orphan who falls upon a magical genie who can grant him three wishes, Aladdin's heart is focused on Princess Jasmine who is facing her own struggle against royal obligation. I love both Aladdin and Jasmine. It's nice to see their relationship throughout the movie. The genie has lots of energy making is SOOO fun to watch. And what is a Disney film without an adorable animal sidekick; Abu is absolutely great, he is both loyal and mischievous. It is a great film which has both fantastic characters and a great plot. 
Moana
I love Moana, she is AH-MAZING and I love the journey she goes on. She is a young girl who had something she wants and something she is expected to do. She faces this internal struggle throughout the whole movie and it's why I love the 'I am Moana' song as she owns who she is. She grows stronger throughout the movie as she faces different things and doesn't back away from a challenge even though she is inexperienced. As with most Disney films, they capture a light humour and has some absolutely great songs. It has beautiful theme and the movie itself is very aesthetic.
Monsters Inc.
I love Pixar's attention to the little things and how they build all their worlds. I absolutely love it, it makes the world seem more magical and real. I love Monsters Inc. I think Boo is very cute and I like how she bonds with Sully and eventually Mike Wazowski. I love the characters and the world. And it has many great quotes and unique voices. It hits an emotional cord and the story unfolds in a beautiful way whilst still being really fun.
Spider-Man Into The Spider-Verse
I really unique animation that captures the comic-book style really well. It was emotional, funny, action-packed and visually STUNNING. I am so glad I got to see this in the cinema. When I heard they were doing another Spider-Man I did kind of think, really? Another? But this was so good– it was fresh, original, captivating and a brilliant superhero movie that added something new to 'Spider-Man'.
Obviously I haven't watched every film so they may be better ones for me to find yet and get a new favourite. So I will continue my research. Any ideas what I should watch next?
---
What are your favourite cartoons to watch? Do you agree with any of mine?