Hey everyone!
Today I have got a tag all about the books I should have read *eyes TBR nervously* and believe me there are plenty of books I should have read so let's get started…
Thank you so much to Crystal @ Paper Royalty for tagging me. I really appreciate it and you should check out Crystal's fabulous blog full of bookish content!!
A BOOK THAT A FRIEND IS ALWAYS TELLING YOU TO READ
We Were Liars by E. Lockhart. One of my friends who isn't the biggest reader loves this book and has read it more than once so she always says that I should read it. I know it is a mystery with friends who lie to each other. It sounds interesting and is meant to be surprising from what I've heard so I am curious.

A BOOK THAT'S BEEN ON YOUR TBR FOREVER, YET YOU STILL HAVEN'T PICKED IT UP
So many books *hides in shame* but I… [insert valid excuse here]. You can see my letter to my TBR here. But one that I have been meaning to read for the longest time is… A Darker Shade of Magic by V E Schwab. Even though I know it is a relatively new series which started in 2015, I've only been a "serious reader" in the last couple of years so I have always been meaning to read it and I really want to. It sounds great and I really want to read more V E Schwab books as well.
A BOOK IN A SERIES YOU STARTED BUT HAVEN'T GOTTEN ROUND TO FINISHING YET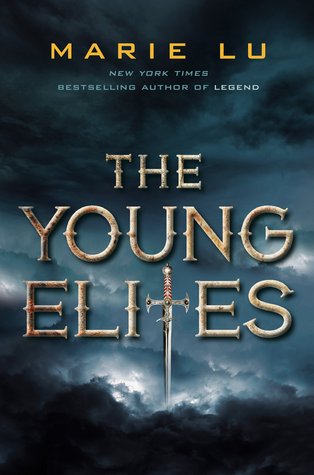 The Young Elites by Marie Lu. I've read the first one but I still need to get to the next two. I did enjoy the first one, it felt slightly generic at the beginning  but the end wasn't what I was imagining and I think the series is going in a really interesting way so I hope I can pick up the sequels soon.

A CLASSIC YOU'VE ALWAYS LIKED THE SOUND OF, BUT NEVER ACTUALLY READ
Jane Eyre by Charlotte Brontë. I want to find a classic I like and I know people who love this and recommend it so I am interested to read it. And I actually don't know that much about the story so I am interested to get to know more about it. I am hoping to listen to the audiobook soon.
A POPULAR BOOK IT SEEMS EVERYONE BUT YOU HAS READ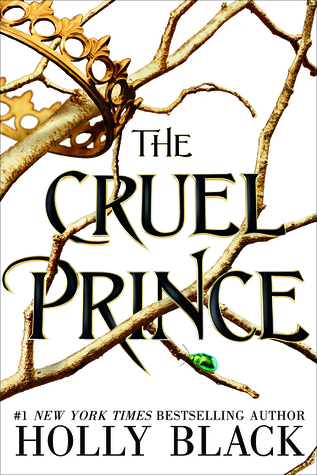 The Cruel Prince by Holly Black. I have heard a lot of talk about this book. I definitely have a picture of Jude and Carden in my head.  I do want to pick this one up because it's 'enemies' to 'enemies together' I think. And I love bad characters and reading how they navigate situations. I am going to get on that hype train.

A BOOK THAT INSPIRED A FILM/TV ADAPTATION THAT YOU LOVE, BUT JUST HAVEN'T READ YET
The Hunger Games by Suzanne Collins. I really love the film adaptations but I have never picked up the books and honestly I don't want to which might sound bad. But I lovely the portrayal and theme of the movies and don't really feel the need for more information. I might have read it at one point but that moment has passed.
A BOOK YOU SEE ALL OVER INSTAGRAM BUT HAVEN'T PICKED UP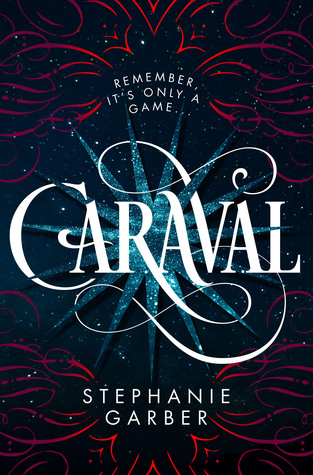 Caraval series by Stephanie Garber with its many beautiful covers (I can definitely understand why it has been on Instagram so much) and with 'Finale' coming out I have been seeing it around a lot lately!! I am interested in this series and I know it is well loved. It had a magical world with a sister bond at the front of the story (YES!). And the covers are very, very pretty so it is tempting (I am certainly being shallow here)!!
If you want to do this tag please do!! I would love to see your answers but I'm not going to tag anyone in particular today. But please tell me if you do it so I can read your answers.
---
What book have you been meaning to read for the longest time?
What is a book that everyone seems to be talking about but you haven't read it yet?