Hey everyone!!
If you're a book lover cheer with me *YAYYYYYY* *cheers into book* and as a book lover I definitely think that books are a big part of my life. So this brings me to the question what should the world do to accommodate us book lovers…
Don't mention our TBR to us: we know it is out of control, we are living in denial and you should just let us.
Don't disturb us whilst we're reading: if we are reading this means we are entertained and don't need to talk to you (politely)
Buy us loads of books: we not materialistic but piles of books is the way to a book lovers heart
Don't mention the dreaded book slump: the word is cursed if you say it, it will cast bad luck. (This is obviously a fact)
If someone borrows our books, return it immediately: I am joking, we love to share but seriously return it… ASAP!!
Don't remind us about the reality outside our books: yes responsibilities are important but not as important as reading so I am happy to forget about everything and just read.
Get us a time turner so we have more time to read because we never have enough time to read everything!!
Encourage more diversity in the book community world and give voice to them
Please hand us a constant stream of food (specifically sweet food) because food and reading are GREAT together
Give us a library or book store (preferably both) right outside our homes so we all have easy access to books
Move all our book loving friends to live down the same street so we can all talk about the books or give us a portal where we can transport to any place so we can easily meet up
Make there be a national reading day where you are allow us to forget any responsibilities and we can just read all day. But we still get paid or our schoolwork gets completed. This should be mandatory every month, NO every week (every day?!)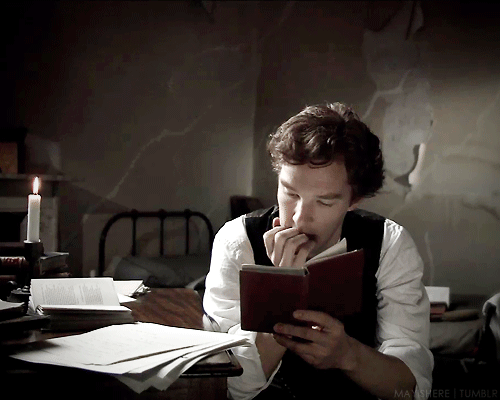 Make the time spent waiting for the sequel much shorter: we need to know what happened to our favourite characters!!
Help international readers get access to all the books
Have more book conventions for everyone: share the book love
If we are organising our books on our shelves/desks etc. leave us for days whilst we sort it out and probably spend 80% of the time flicking through our books
Lend us money so we can buy lots of things book related: I'm looking at candles, art, mugs, t-shirts.
Find a way for us to read 50 books at once because we need all the help to finish our ever-growing TBR
Don't ask us how to pronounce names from fantasy worlds (we are not entirely sure)
Use magical powers to stop us strolling through twitter when we should be reading
Give own voices reviewers the chance to review the book first
Make sure everyone knows that audio-books count as reading
Ignore us when we are crying into our books: it happens all the time. We are just having our hearts teared out, we're fine.
If the world could complete all of these for us I would be sincerely grateful.
---
Tell me what do you think the world should do to help support readers?
What is your go-to reading snack?