Hey everybody!!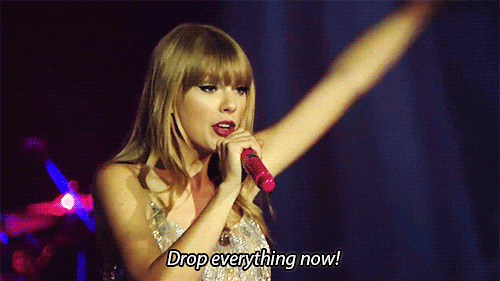 Because… today we have Taylor Swift and books. I'm only a few words into this post and I already want to listen to many Taylor Swift songs…
These are my top Taylor songs: *this isn't a part of the tag I just wanted to share*
You Belong With Me
Blank Space
Don't Blame Me
Shake It Off
What are you favourite songs? Tell me in the comments please!! 🙂
I got nominated by the Lovely Becky @ Blogs of a Bookaholic and Sarah @ thoughts of the reader to do this tag. They both have amazing blogs all about books and you should definitely check them out. Thank you so, so much for the nominations– I really appreciate it and am very excited to do this tag.
THE RULES:
Link back to the creator who is Olivia from 'Purely Olivia' who created this amazing tag and she kindly says you can use any of the graphics from this post if you do this tag (which I am so thank you)
Answer as many or as few of the questions as you'd like.
Tag however many people you'd like at the end!
LET'S BEGIN…
Kingdom of Ash by Sarah J Maas. This was a very anticipated finale for me. And I think it was a good ending to the series (still can't believe it has ended though) and I still think about it because of the immense plot and the fact that the characters are gone in a way *cries*. Who is your favourite character in this series?? Mine is Chaol.
Six of Crows was my go to with this question but it is becoming a TV show so that wish is coming true…  so another one is Spellslinger by Sebestien De Castell (you can see my thoughts here) I think this would be a great movie because of magic, throwing cards, and an excellent main character. I think it has room for being really cinematic and you could adapt it really well. 
Emergency Contact – the illustration and the baby pink/gold theme. Designed by gg (Instagram @ohgigue)
The Merciful Crow– I mean look at it. Designed by Rich Deas.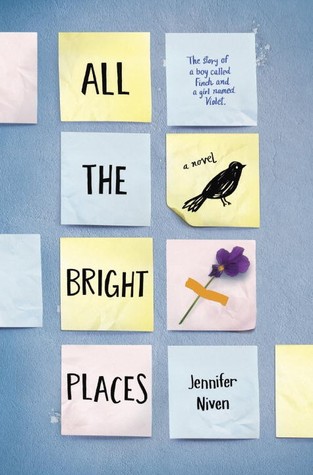 All the bright places by Jennifer Niven. I have heard this gets hate but I haven't seen too much myself. It has a trigger warning of mental illness and suicide which people should definitely know going in the book. But I think I love it because I read it when I didn't know much about suicide at all (in fact I heard quite a few just call it selfish) so this opened my eyes to it in a different light and I think it was written very well and so emotional. 
Animal Ark. Did anyone else read this because between me and my sister we had quite a few (which was weird because they were neither of ours favourite) but they definitely give me childhood nostalgia. There were so many of them. The ones I remember most are guinea pigs in the greenhouse and cub in the cupboard.
An Ember in the Ashes by Sabaa Tahir. I am always on about characters in books because I think it is so important to the story and this book did have great characters but it also had a really good plot. It was fast, dramatic and the dual POV was perfect for the story. So it was really easy to get sucked into the world.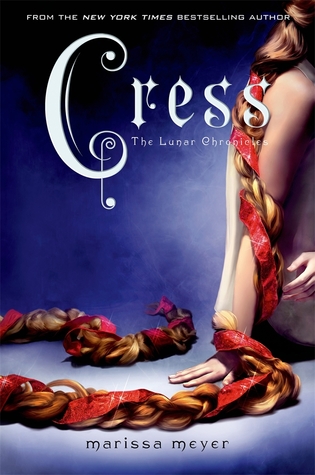 Cress by Marissa Meyer. The third book in the lunar chronicles. If you have seen in some of my previous posts you will know I really love Cress (who is introduced in this book indicated by the title) she was a great character who was very shy. And the romance in this book was so good– I loved reading any bit with the two of them. They had a great chemistry and were the perfect opposites attract couple.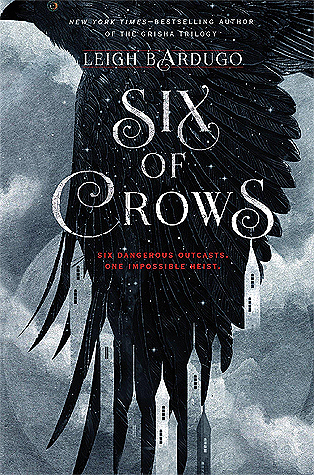 Six of Crow by Leigh Bardugo. So I would be bold enough to say you have either read this book or have heard of it. It is extremely hyped but if you like heists, found family, murderous characters and brilliant writing I would advise checking it out. For the reasons just mentioned I got adsorbed into the story. All the characters were GREAT!!! And the plot was really good too. I am truly obsessed!! (Wylan is my favourite, who's yours??)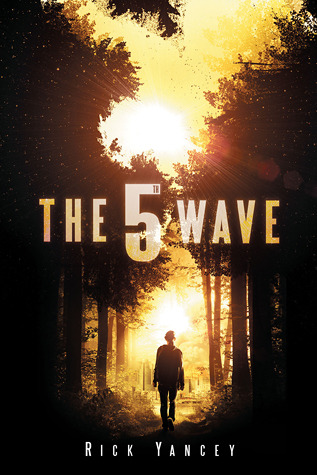 The 5th wave series by Rick Yancey. Now hate is a strong word so I wouldn't say I hated the sequel but I really enjoyed the first book– the writing, the plot etc, but the second one just didn't live up to my expectation. The story shifted quite a bit and I wasn't in to it personally. And the same happened with the third one which was a shame.
And that concludes this tag…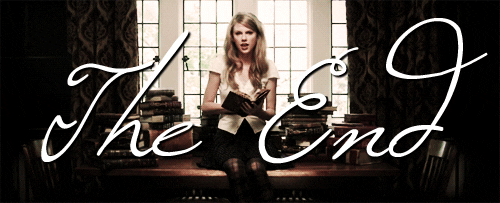 I hope you enjoyed reading this!! Thanks you to Becky and Sarah for the nomination again. And if you fancy doing this tag, go for it!! I would love to see your answers!!
---
Don't forget to tell me your favourite Taylor Swift song in the comments. And what is your favourite book cover at the moment? What book do you want to see as a movie?