Hello everyone!!
I recently got nominated by the lovely Esmé @ esmooglereads to do the 'book interview tag' which she created with questions from Michaela @ A Novel Idea to help get to know bloggers better. It is book related as well which I love. She has very kindly nominated me to answers the questions (or should I say take part in the interview). Thank you so much, this such a fun post. You should all check out Esmé blog as well, it is a wonderful amd all about books.

So, let's begin…..
Name/Blog name: Me and Ink (my name is Sophie but I don't really use it on my blog so you might not know that)
Age: 19 (soon to be 20)- people call me an adult I find it very stressful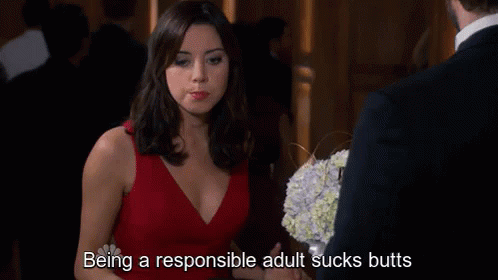 Favourite Genre: Fantasy!!
Favourite Male Author: I don't seem to have that many male authors on my shelf so this is quite easy– Markus Zusak, author of 'The Book Thief'. I am sure you have heard of this book. It extremely powerful in the way it talks about words and I think that's one of the reason I loved it. And 'Death' being the narrator is my favourite thing– it added to the story and gave an extremely interesting, unique perspective on the story.
Favourite Female Author: I am going to pick 2 (sorry) first is Sarah J Maas– I really like the way she tells the story and how she includes humour, emotion, action, romance in her books. There is something about her books that I makes it hard for me to put down. Maggie Stiefvater– in her books she creates really good, in depth characters and I just admire the skill so much.
Forever Favourites: Six of Crows duology by Leigh Bardugo, The Book Thief by Markus Zusak, The Raven Cycle by Maggie Stiefvater.
What was your first book of 2018? A Court of Mist and Fury by Sarah J Maas How did you like it? This is the final book in the ACOTAR series which is the story of a human girl who gets wrapped up in fae courts where she gets involved in politics, relationships and magic. The second book is definitely my favourite in this series and the series on it's own probably isn't one of my all time favourites. But I love Sarah J Maas's writing and I always want to keep reading. Overall the book has it's good points and bad points for me. Some of the characters I didn't particularly connect with. I would rate it 3.75 out of 5 stars.
What was your last book of 2018? The Young Elites by Marie Lu How did you like it?  The first is a fantasy trilogy based where a fever swept across the land leaving the survivors with physical markings or maybe even a special gift. It focuses on a girl who survived this fever and gets swept into a group of people who also survived it too and now have magical gifts of their own. But people hunt these people and she gets stuck between two worlds. This book had quite a few twists which surprised me– it lead you down one road but then it just changed. The main character has a darker mind than most main characters I've read about so it was an interesting read and I felt like this was just the set up for the story. It was a great first book in a series and left with plenty to be explored. I would rate it a 3.75 out of 5 stars.
What do you look for in a book/what makes it really stand out for you? Characters are really important– if the book has made me love the characters and root for them then I most definitely enjoyed the story. Lovable characters are flawed and relatable in some aspect. Also if you build good interactions amongst the characters because I love a good friendship group. Also I think books that make you think and reach a certain depth are really good as it helps you connect to the story and leave a lasting impression on you.
Do you collect any particular sets/editions of books?  No but I do have 2 copies of Harry Potter and the Philosopher's Stone but both were surprise gifts so I wasn't particularly collecting them.
Favourite Place to Read: In bed with lots of pillow is where I do most my reading.
Do you prefer ebooks, audiobooks or physical books? Physicals books are my go to— they are what I grew up with but I would like to start using audiobooks/ebooks I just haven't looked into them at the moment. Hardbacks or paperbacks? I used to always say paperback but now I am not too sure because I really like the look of hardback. So paperback is more practical but visually I prefer hardback.
Do you keep the books that you didn't like or get rid of them? At the minute I would say keep them because I am trying to building my bookshelf up (I want the 'shelfie' goals haha) but eventually as I get more books I would give away the books that weren't for me (to charity, to someone I know etc.)
Which literacy character defines you/do you relate to? Umm… who I am like? Cress from the Lunar Chronicles by Marissa Meyer because she is nervous about new situations but she does it anyway. She has to tell herself that she can do this and I can relate. And probably a few others but I can't think of any at the moment. (This is a hard question haha– What is your answer to it??)

That's all the questions….
Thank you for reading and thanks to Esmé for the tag- I really enjoyed doing it!